Sweat-Proof Makeup: 5 Hacks on Keeping your Makeup Fresh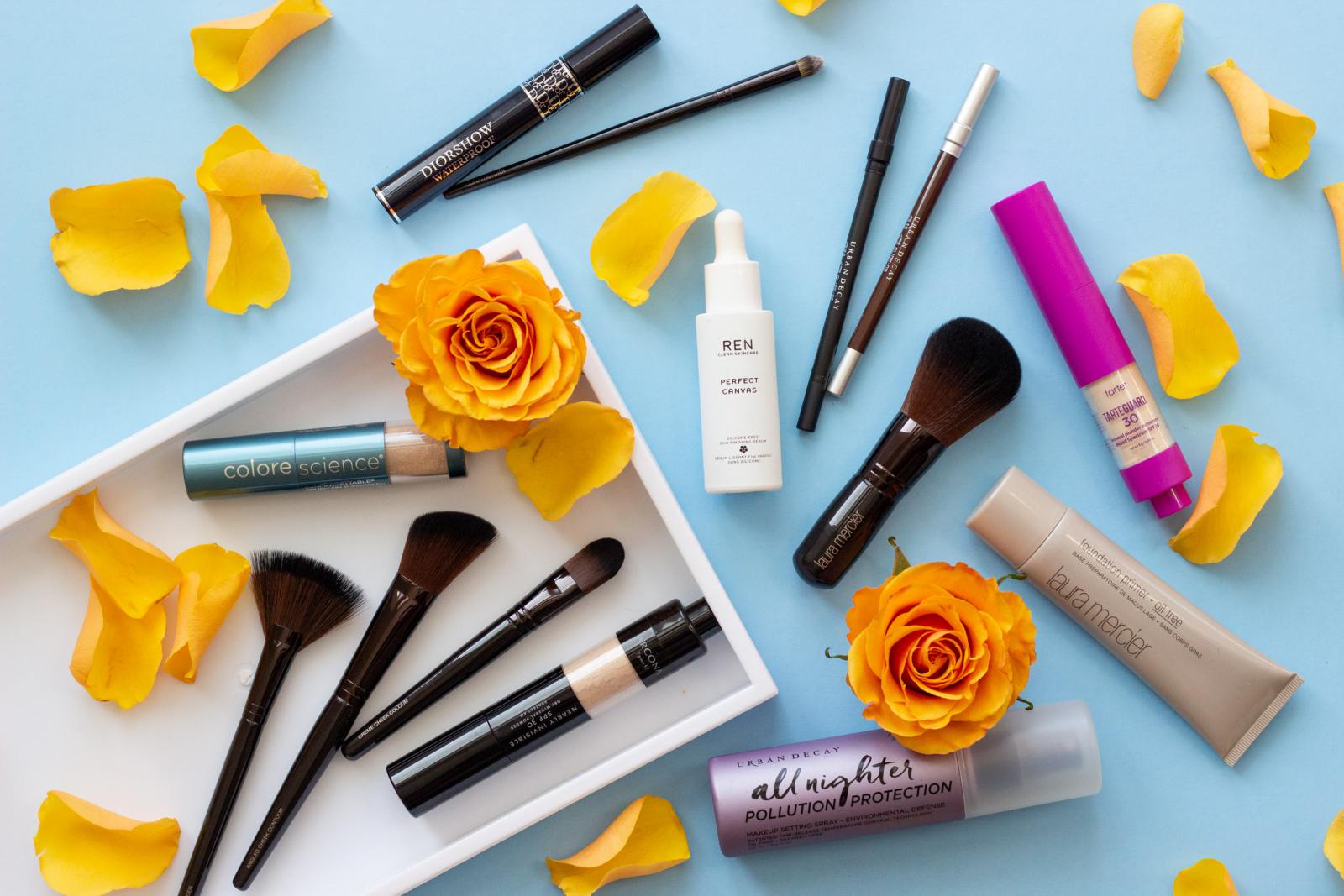 We all know less is more when it comes to makeup in hot weather but that doesn't mean I'm scrapping my entire makeup routine. For the limited makeup I turn to during the warmer months (and it doesn't look like it's cooling down anytime soon), I like to ensure that it actually stays on my face and doesn't sweat off throughout the day. Through a lot of trial and error I have discovered a few holy grail beauty products and incredible tips on how to make sure you makeup stays glowing and in place on a hot and sunny day.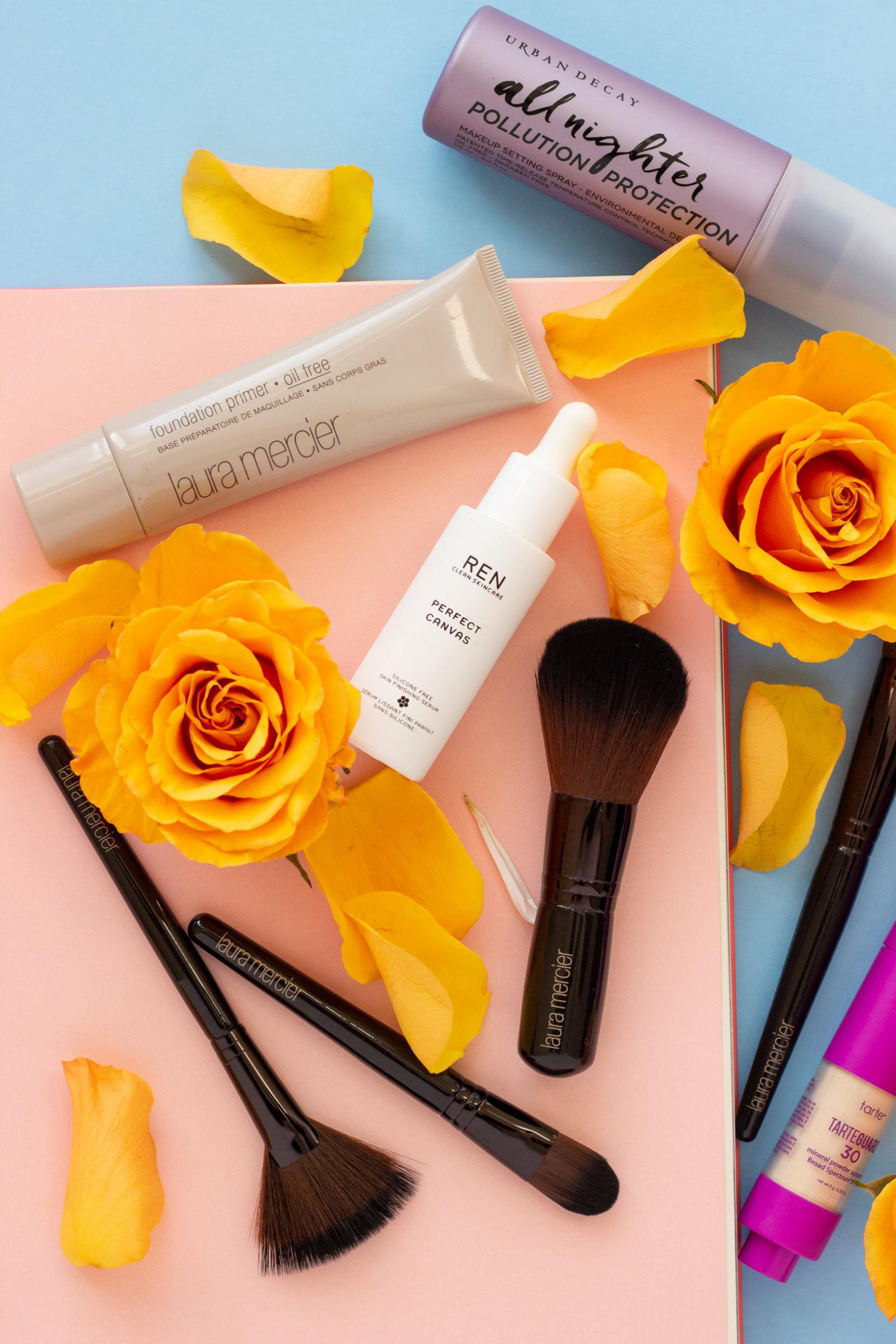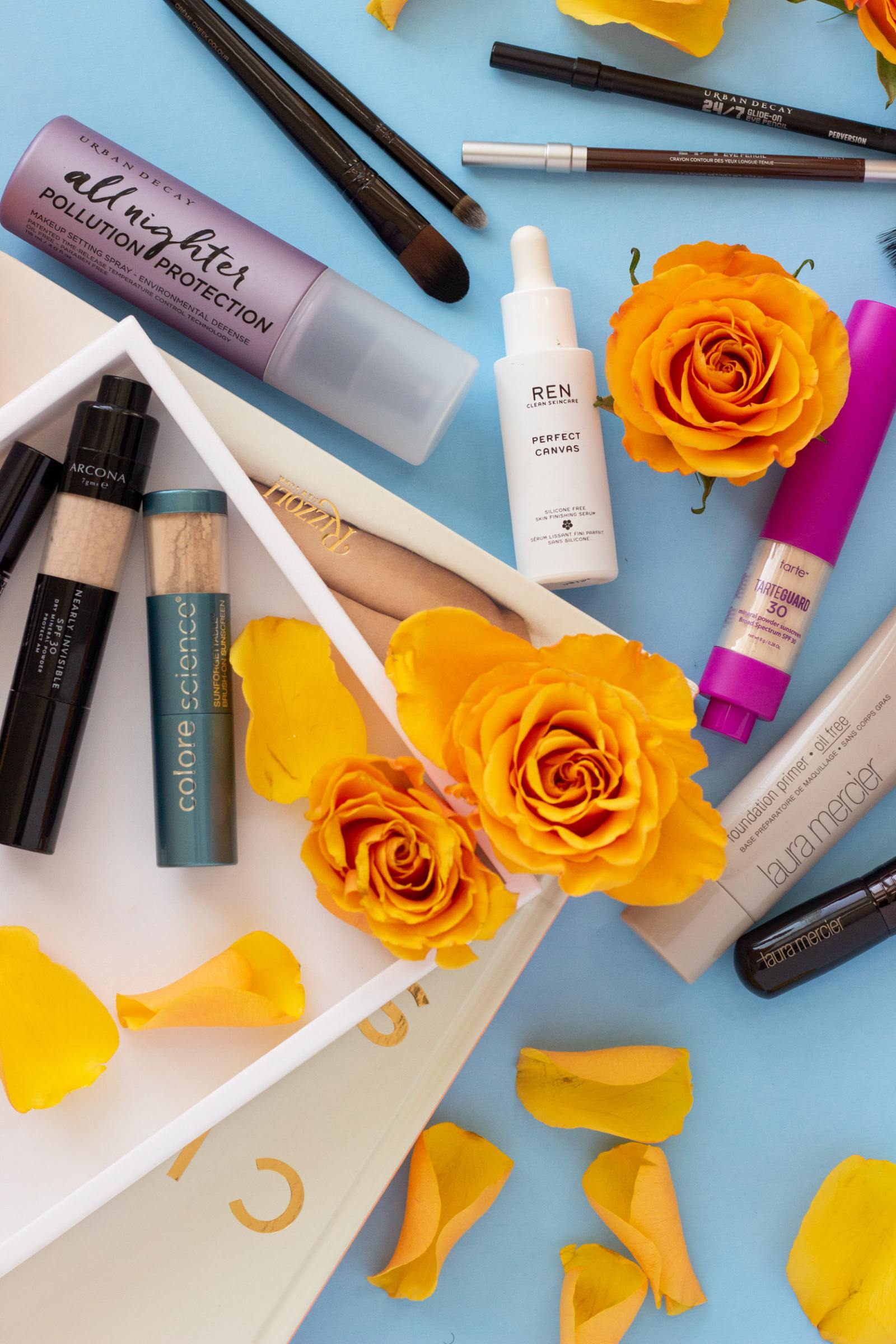 HACK 1: SPF Powders
Having a busy schedule, I always gravitate towards products that serve more than one purpose, so naturally one of my must have products are SPF powders. This product will not only instantly touch up your coverup (whether it is foundation or concealer) but it will also tone down your sweat shine and add SPF protection! Apply in the morning or keep it with you in your bag for on-the-go touch-ups!
I personally like the ARCONA Nearly Invisible Dry Mineral Powder which has SPF 30 and the powder is invisible on the skin. ColorScience also has Sunforgettable which is a brush on powder with SPF 50, the powder comes in a variety of shades which is nice. Another favorite is Tarteguard Mineral Powder by TARTE, this product is vegan and goes on easily over makeup!

HACK 2: Invest in Primer
You know that tube of product that you don't remember buying and always seems to sit in your makeup bag but you never had the heart to throw away? Well, thank your past self because that little tube of primer finally has a serious purpose and will be your new best friend. Primer is my saving grace during the summer, I prime everything. Whether it is your eye lids, entire face, or even mascara (yes they make mascara primers)  priming before makeup will allow your look to stay on all day and fight against the summer heat!
My summer go-to's primer is the REN Perfect Canvas Skin Finishing and the LAURA MERCIER oil free primer.

HACK 3: Gloss over stick
It is time to look back at Britney Spears and some of our other favorite early 2000's icons as we pull out our favorite lip glosses. I promise your life will be made so much easier if you forget the heavy lip sticks and stains and simply turn to gloss. Not only will gloss enhance the natural sheen the sun already gives you, but it is so much easier to reapply throughout the day without fear of lipstick teeth or cracking.

HACK 4: Stick to Waterproof
Even though we can't spend every extra warm (or humid) day relaxing at the beach or swimming in the pool, that doesn't mean we shouldn't apply our makeup like we are! Sticking to only waterproof product formulations will ensure all day staying power. I know it may be a little bit more annoying to remove at night but I promise it is better than walking around with mascara under your eyes all day.
The DIOR Diorshow Waterproof Mascara and URBAN DECAY 24/7 Glide-On Eye Pencil helps to keep my makeup intact all day, especially when I'm on the go!
HACK 5: Always have Setting Spray
Setting sprays are a daily staple to me regardless of the season; however, they are simply essential during the warmer months. Not only should you be spraying your face after you apply your makeup in the morning, but you should keep one with you to lock in your makeup look throughout the day (I actually keep mine in my car). Not only will it protect your makeup but it will also be a refreshing spritz to cool you down in the heat.
A cult favorite is the URBAN DECAY All Night Long Setting Spray, this keeps your makeup looking like you just applied it for up to 16 hours! I love this weightless setting spray.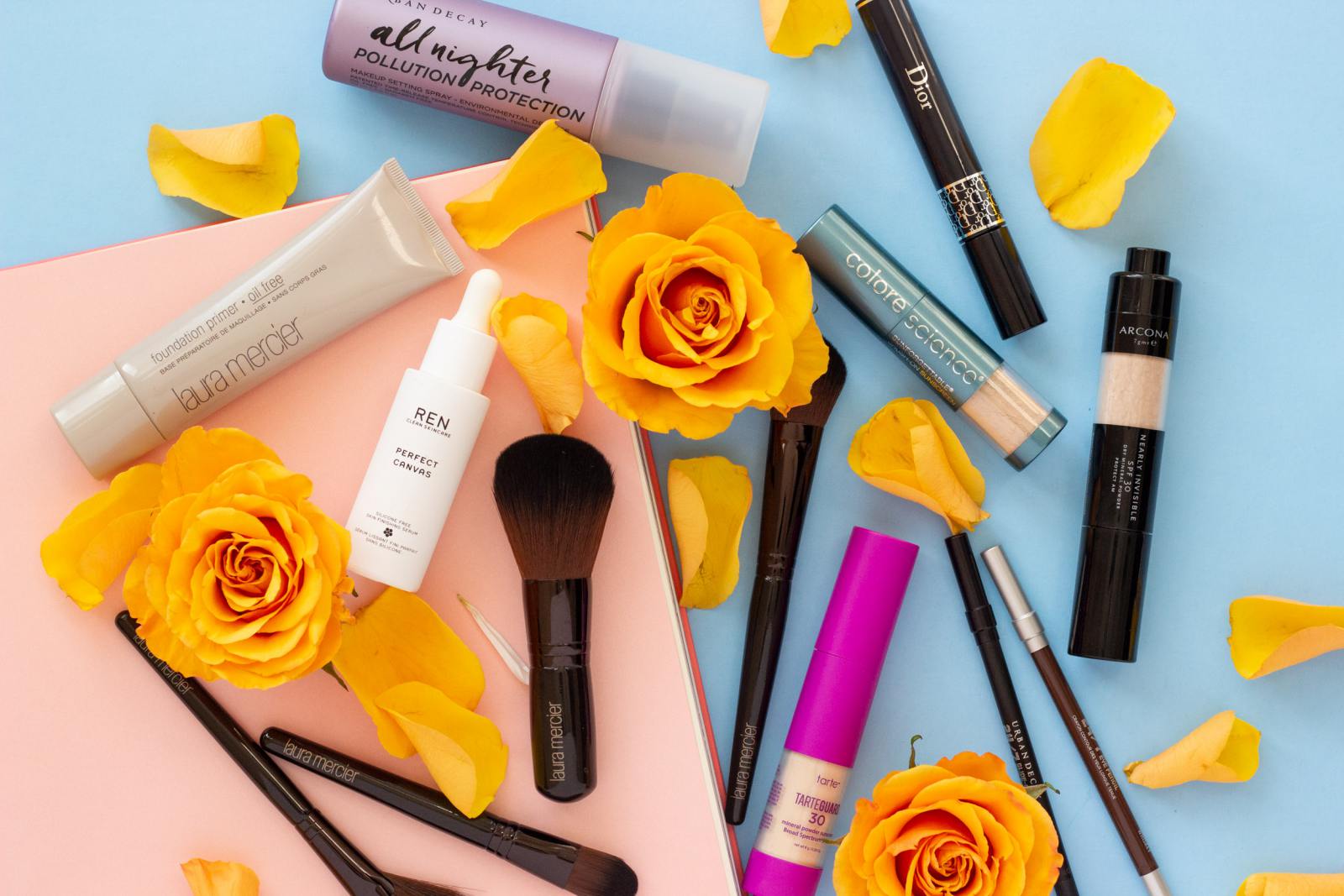 Do you have any sweat-proof makeup hacks? Comment below!
xx Brittany