3 Summer Accessories To Complete Your Look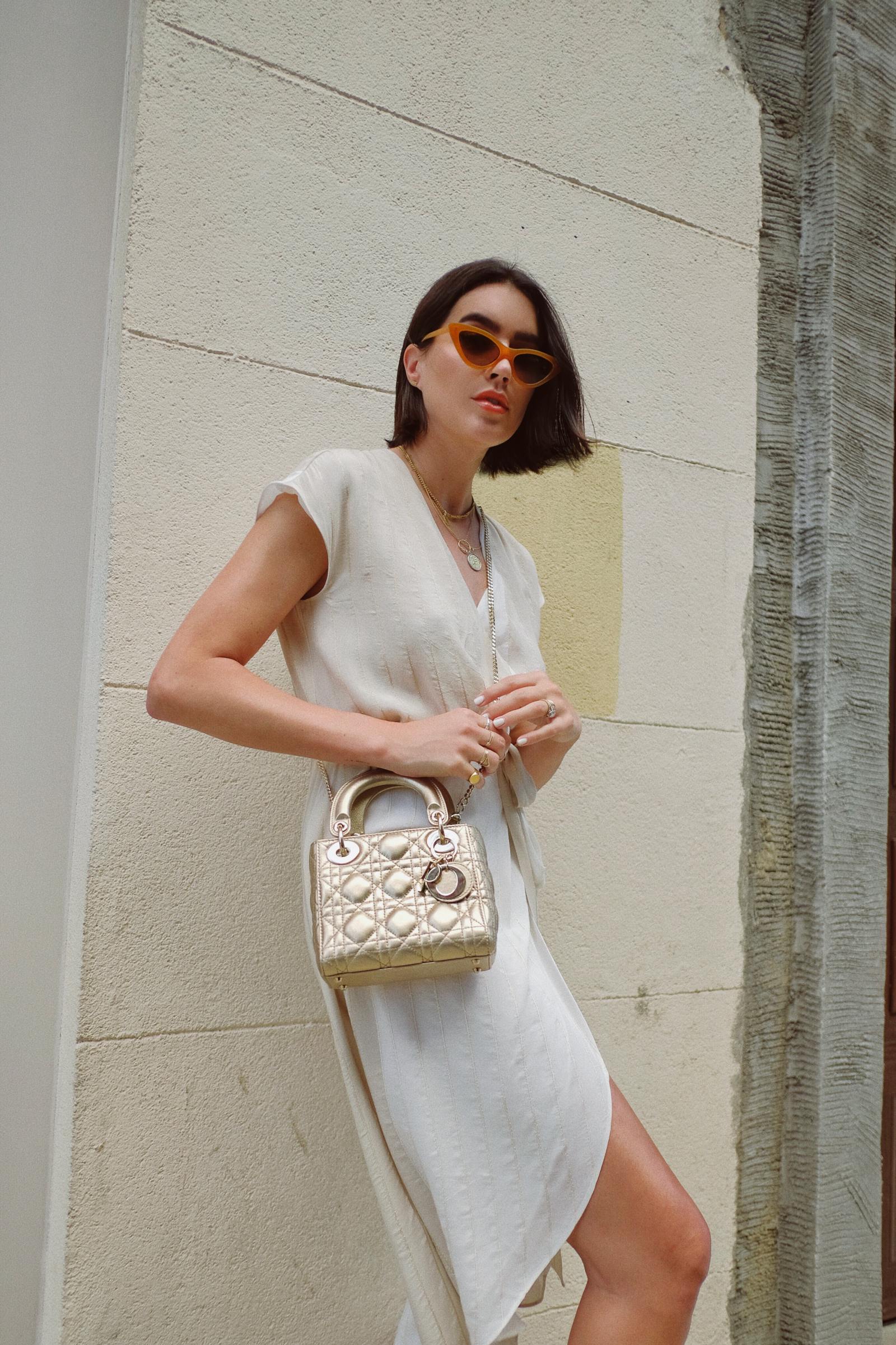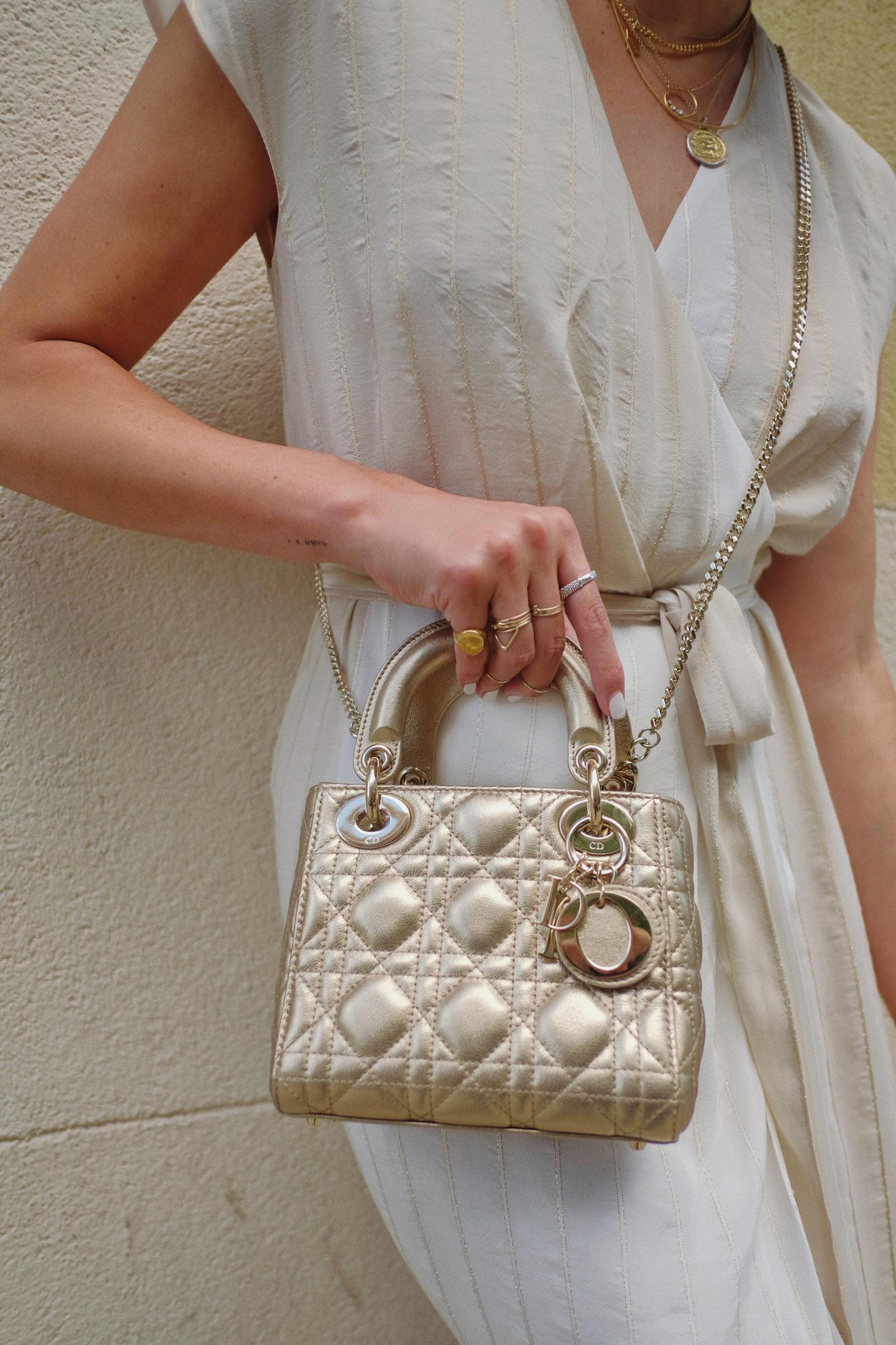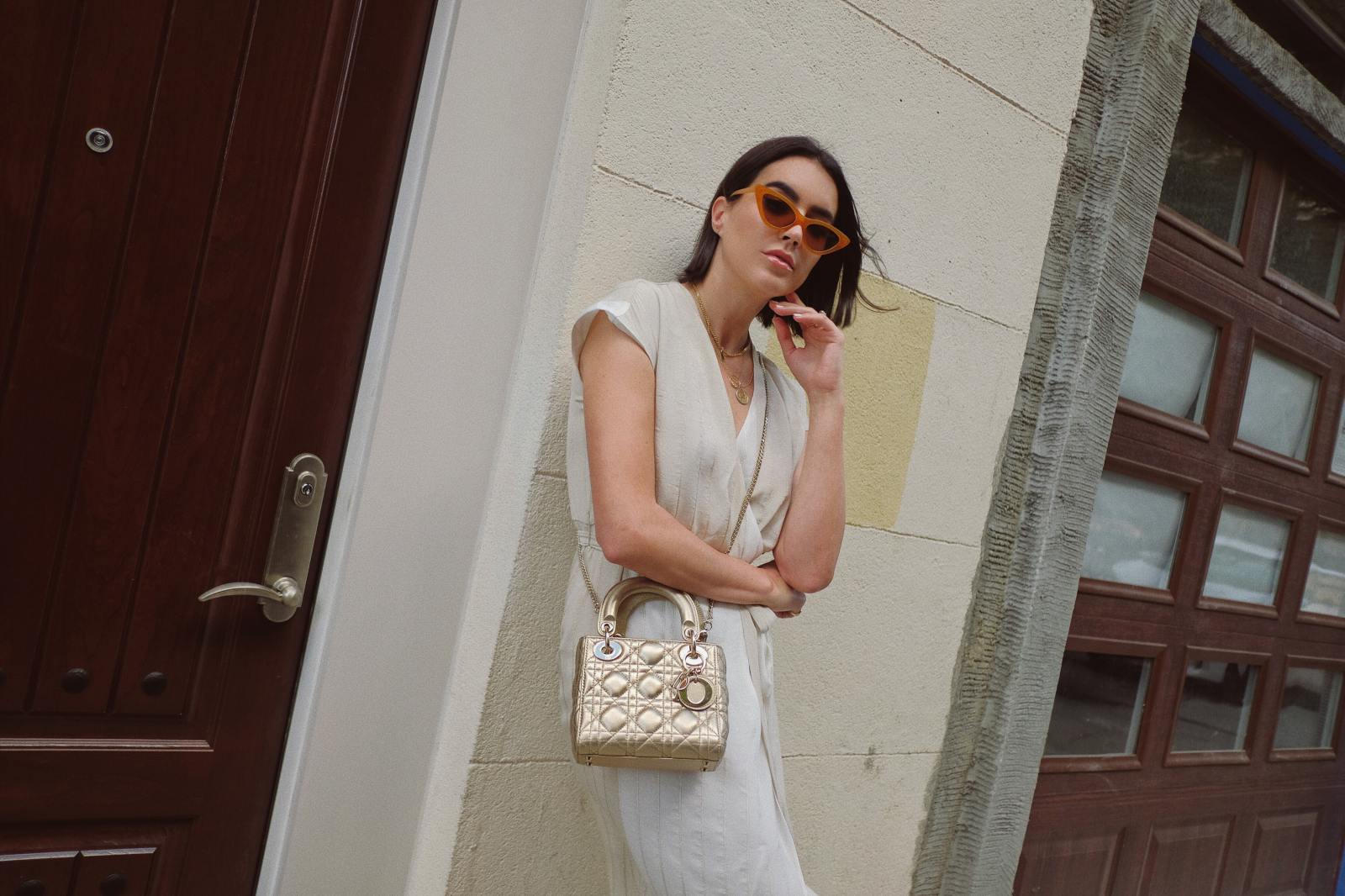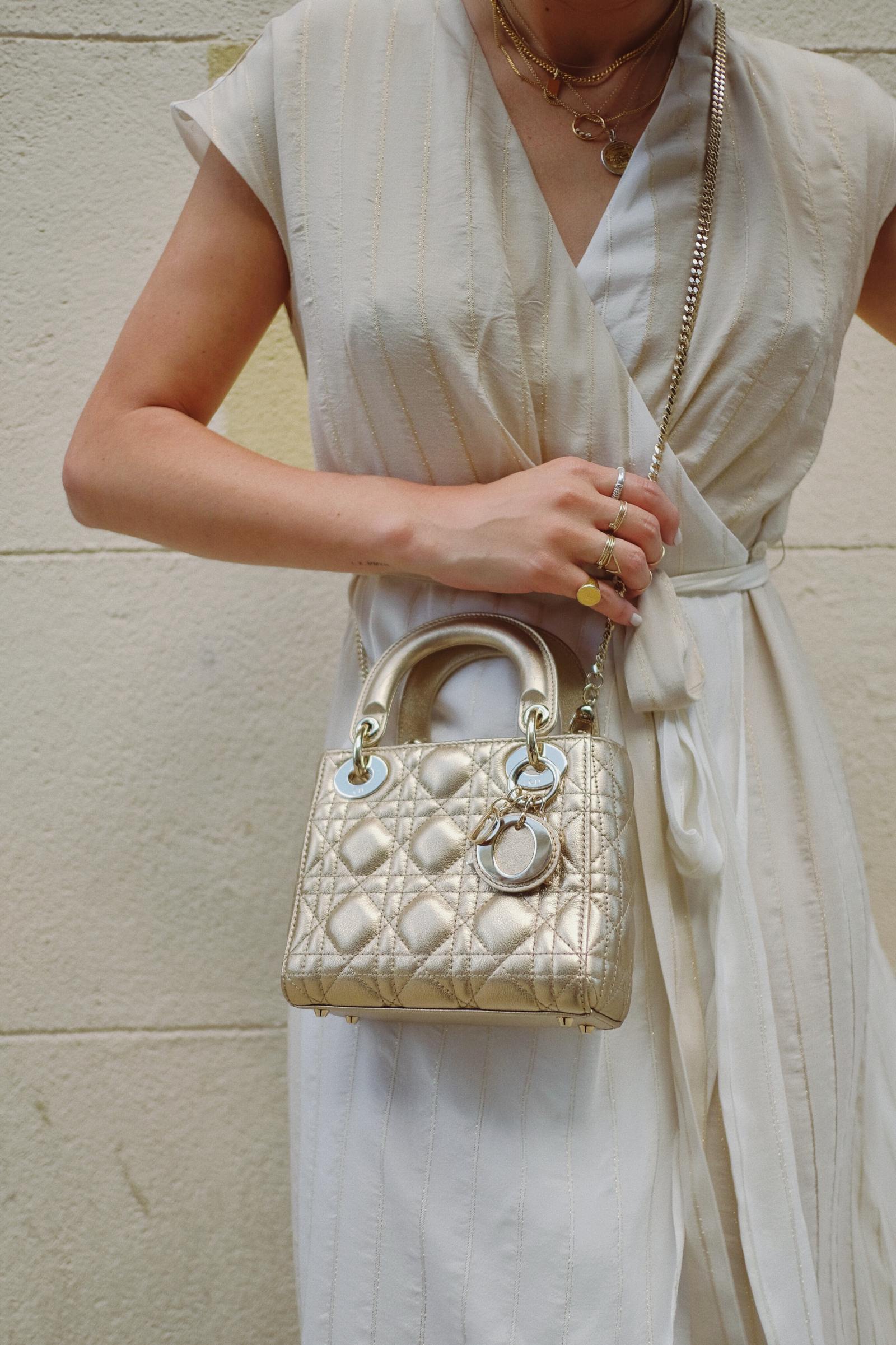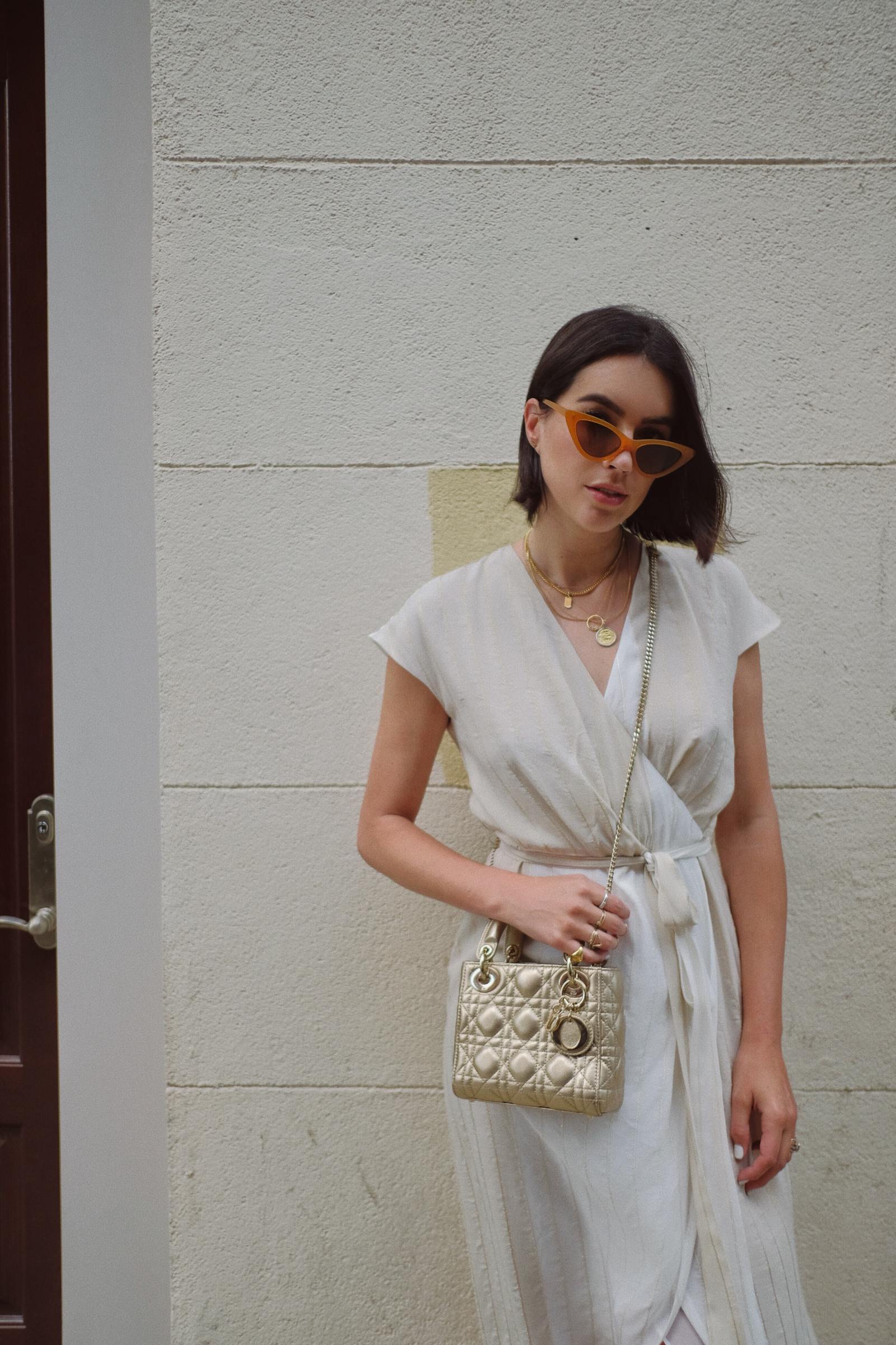 During the warmer months I seem to stick to a strict dress code of  light weight shorts, tees and chic dresses. Without the need for layering and chunky jackets during the summer, I can get a little bored of just a simple base layer. In order to keep my outfits trend driven and stylish throughout the warmer months, I turn to accessories.
Over the years I have learned how to achieve the perfect balance between tasteful, fun accessorizing without overwhelming your outfit – it's a fine line. Check out my top tips and favorite ways to accessorize my summer outfits below!
1. The Perfect Crossbody Bag 
Crossbody bags are honestly by go-to choice of handbag regardless of the season and they're vital for my outfits during the warmer months. This metallic Lady Dior bag is one of my favorite crossbody bags at the moment. The bag can be worn crossbody but you can also hold by the top handles as well. The D.i.o.r charms give the bag such a uniqe vibe and mixed with the metallic calfskin, it goes with any outfit. The Lady Dior bag is Dior's iconic style and one of my favorite on-trend styles.
2. Statement Sunnies
Statement sunglasses are my summer must-have. Not only do you need sunglasses to protect your eyes agains the summer sun, but they are the easiest way to take your summer look to the next level. Experiment with fun trend driven shapes such as cat eye or oval in order to style up your dress or shirt and skirt combo. Especially on a hot day, I usually stick to light neutrals to keep cool for my clothing so throwing on a brightly colored pair of sunnies, like the ones I'm wearing, really pulls the look together.

3.  Layered Necklaces
I absolutely love accessorizing with jewelry, I basically feel naked anytime I forget to wear my stack of jewels. However, during the summer I don't like the feeling of being weighed down by big statement pieces or heavy necklaces. This is why I love dainty jewelry year round. Layering lots of dainty necklaces and stacking rings during the summertime is the perfect way to elevate your simple summer outfit without feeling overwhelmed.

What's your go-to warm weather accessory? Comment below!
xx Brittany