Why You Can Never Go Wrong with All Black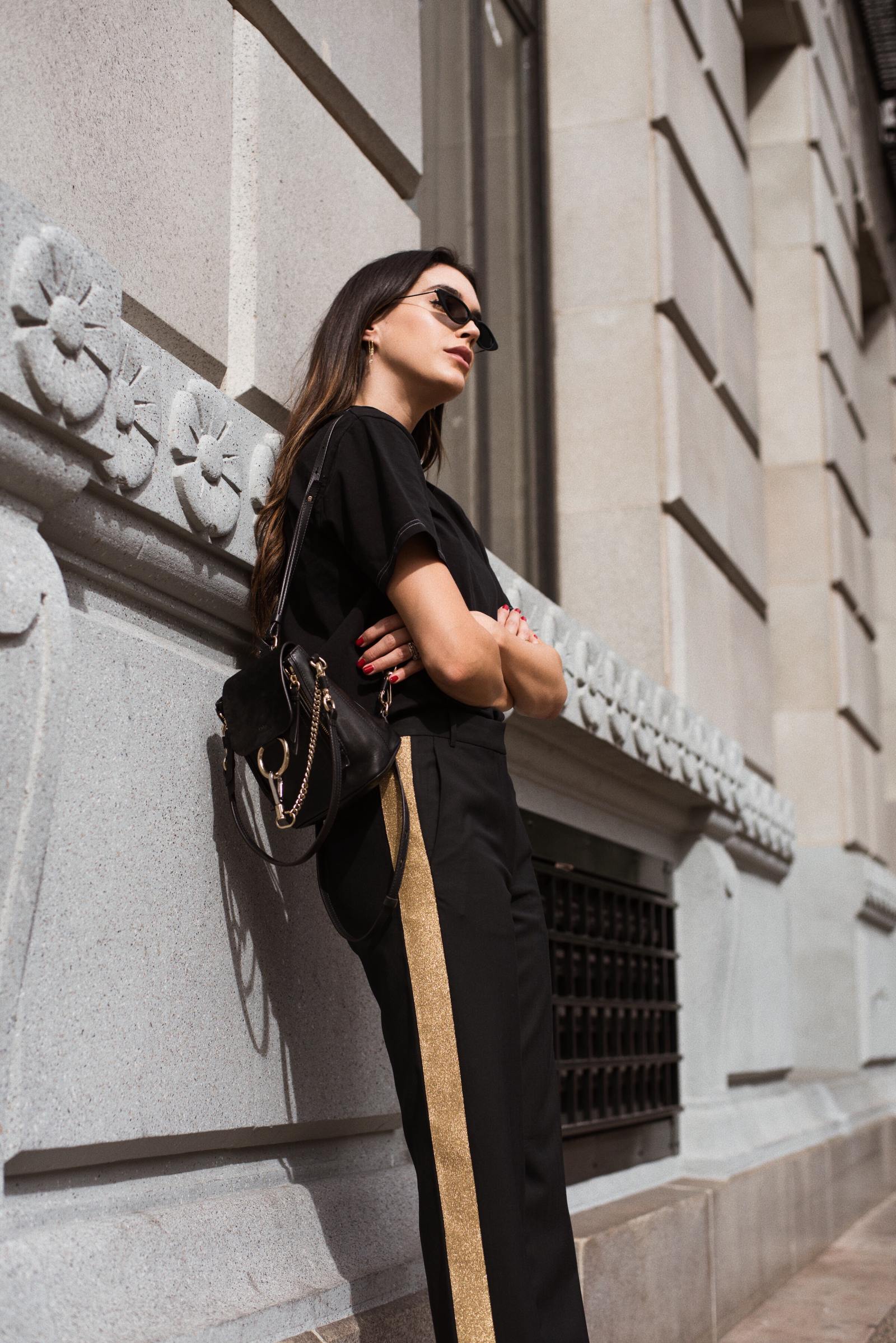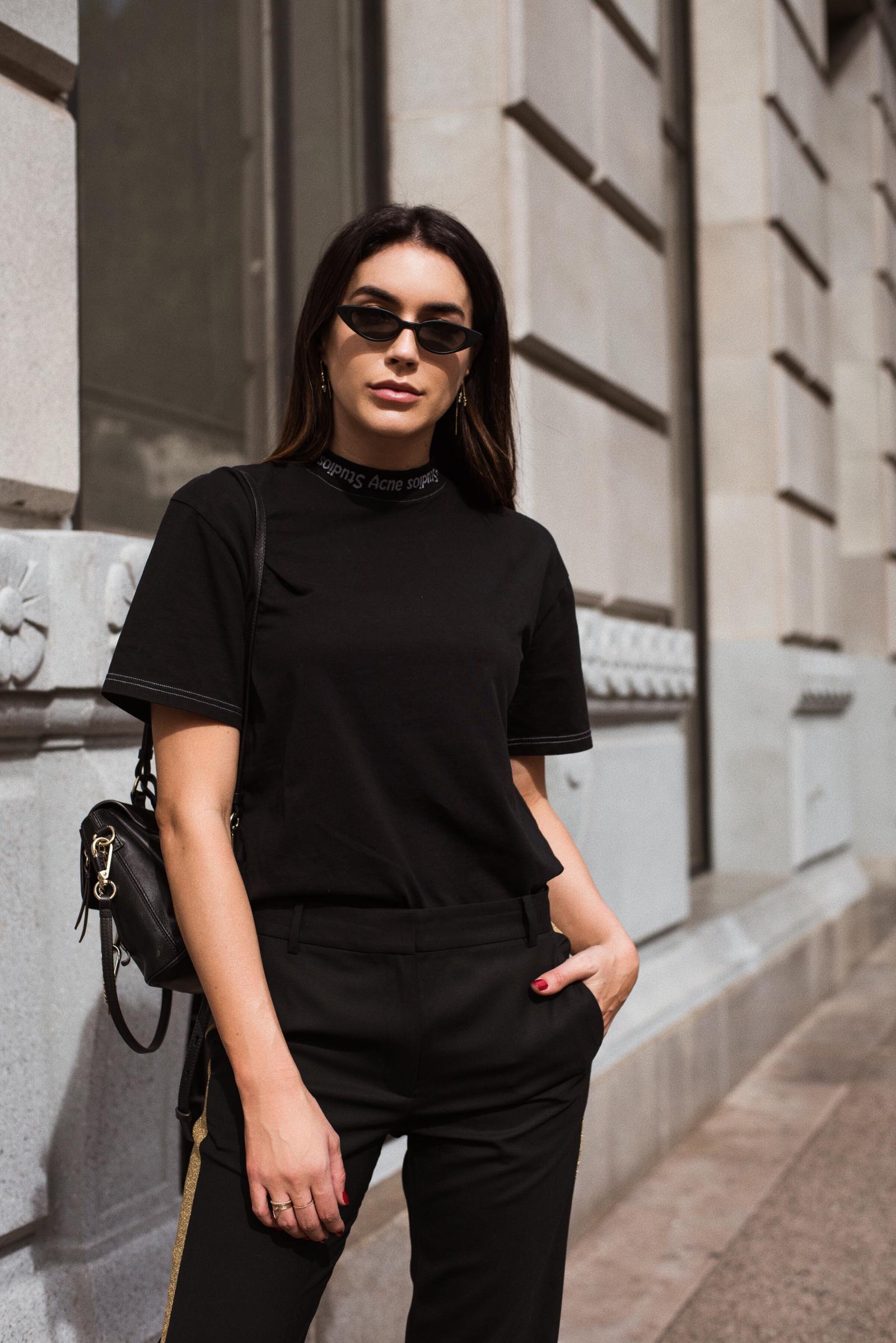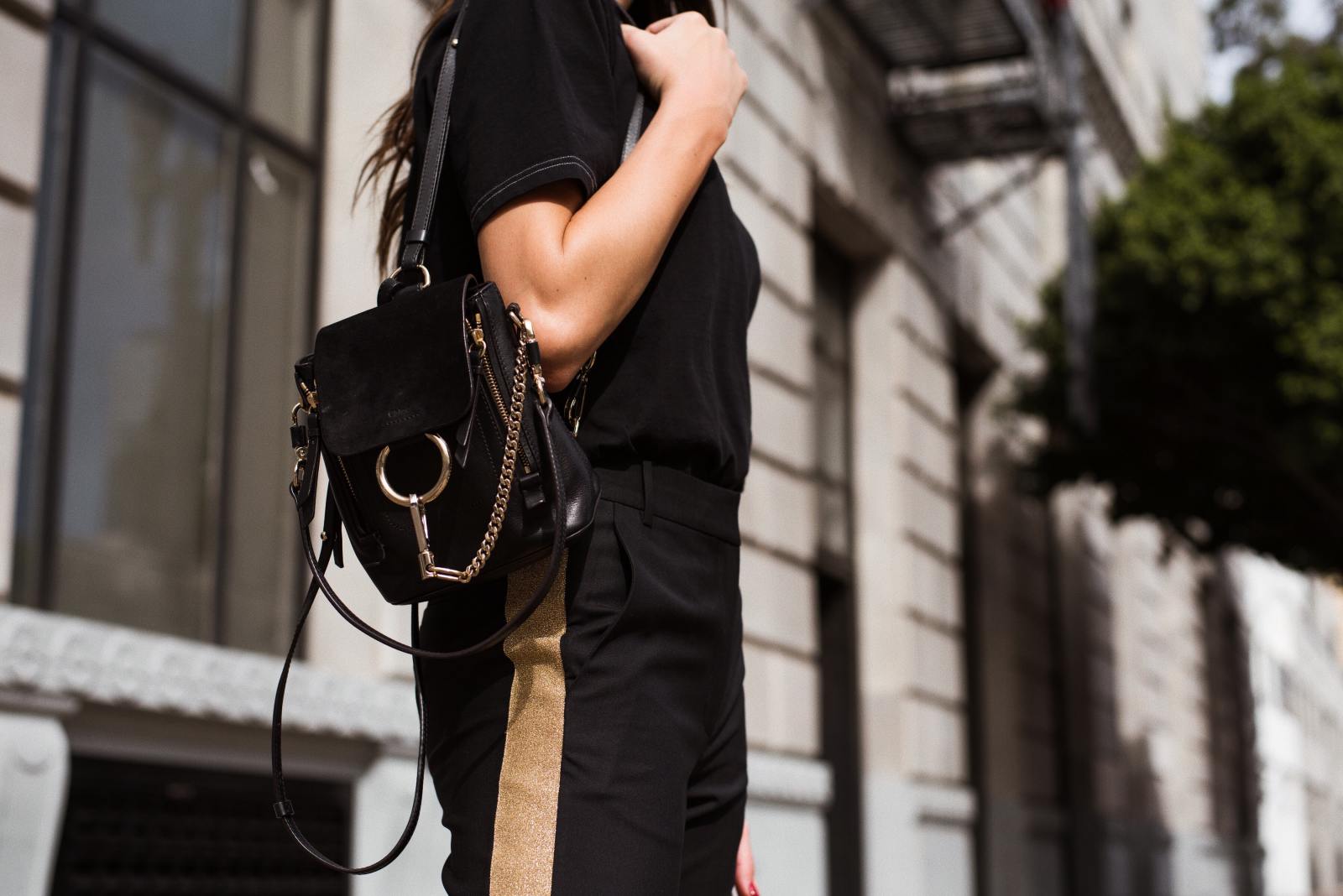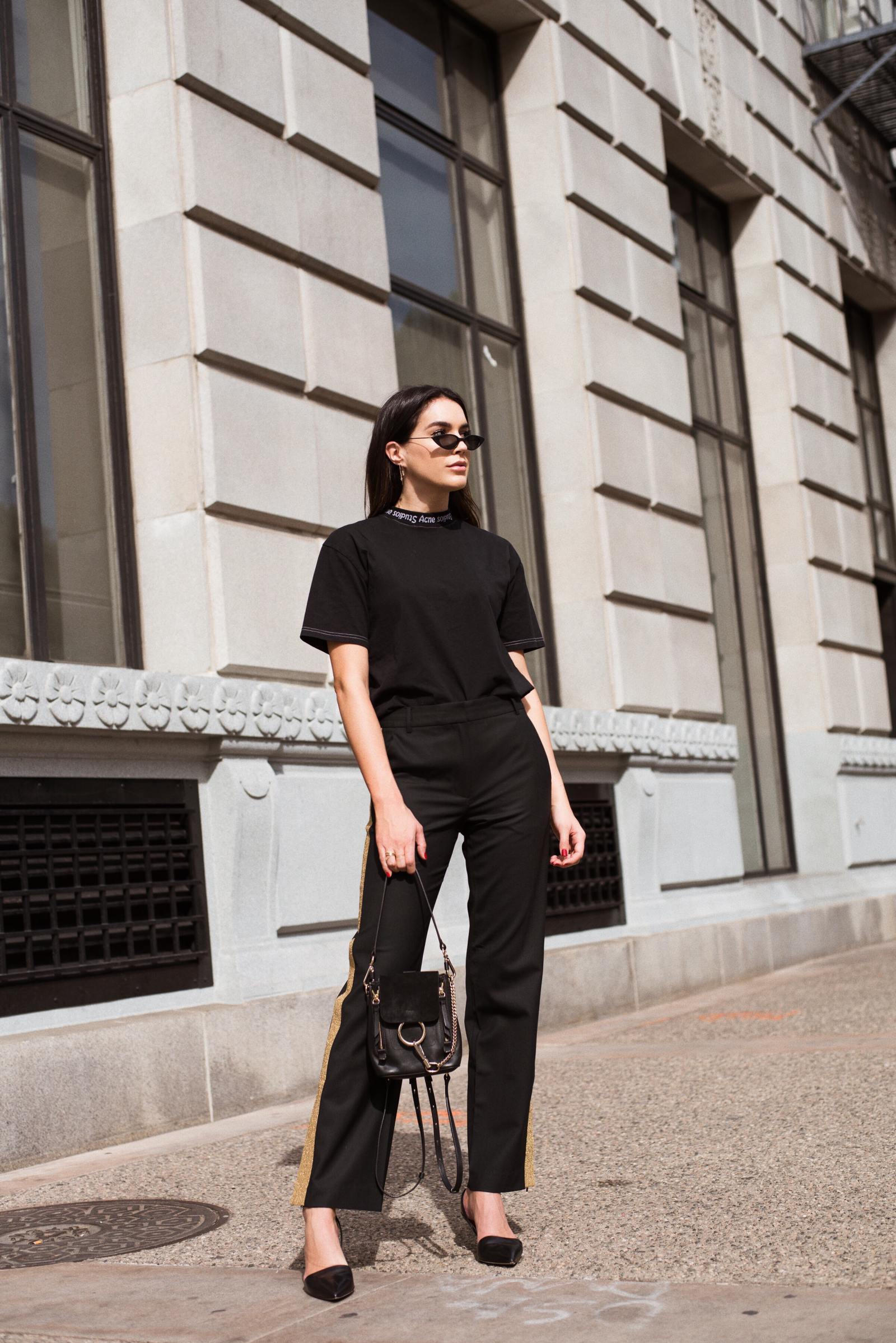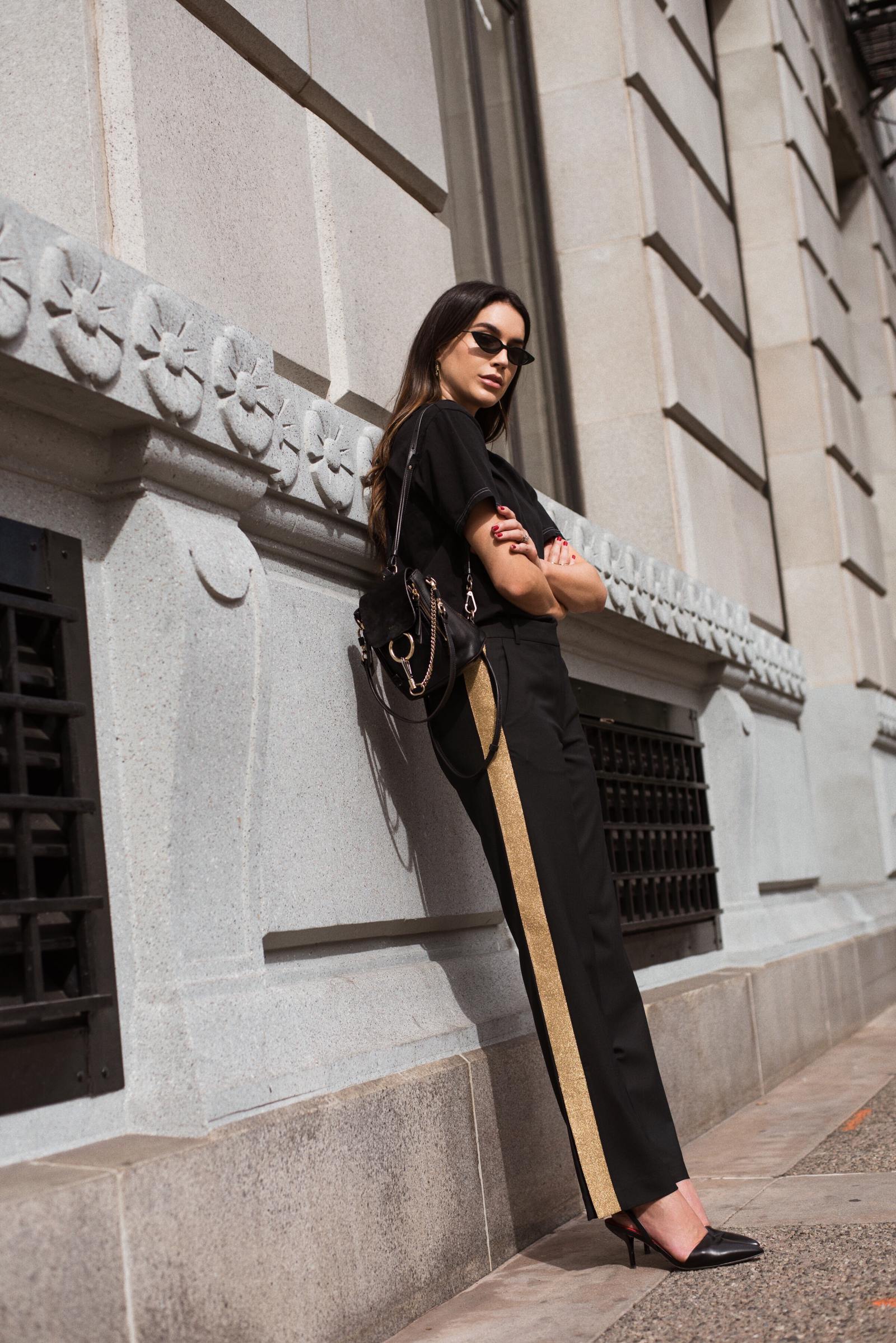 Sunglasses: ILLESTEVA | T-Shirt: ACNE STUDIOS | Pants: TIBI | Shoes: DVF | Backpack: CHLOÉ
There are many benefits to wearing all black and I often opt for an all black look! Even though I'm wearing black head-to-toe, I loved how many of the small details within my look popped, from the Acne Studios logo on my crew neck to the metallic stripe on my Tibi trousers.
Check out a few of my favorite reasons/tips on why you can never go wrong with an all black outfit!
1. It's simple– Everybody usually has a few black pieces in their wardrobe. As matching pieces together is is difficult to do sometimes, going with one color cuts down on the time you take to put together an outfit and it reduces the amount of thought it takes to select an outfit in the morning.
2. It works anytime, anywhere– From gym clothes to a red carpet event, black always works. It truly is so universal, and if you're stuck you can always lean on black to leave you looking classy. Not to mention, an all black outfit works with any skin tone.
3. The most flattering color– I would hear people say how black slims your figure. Let me tell you, that is 100% true. I love a belted black blazer dress for a night out!
4. Accessories– When wearing black you can add any statement piece of your choosing. You can make more a statement with this part – or not – but feel free to add a pop of color. If you have a red pair of heels in your closet or those fun statement earrings, here's your chance to break them out! In my look I decided to have the gold trim be my little accessory pop of color.
5. Classic– It can be hard to buy a new piece for your wardrobe each season, especially for it to go out of style the next month. Black pieces are so classic and won't go out of style and even then, it's the silhouette, not the color. It is always safe to invest in black items for your closet.
Why do you love an all black outfit? Comment below!
xx Brittany