A Twist On Comfort Classics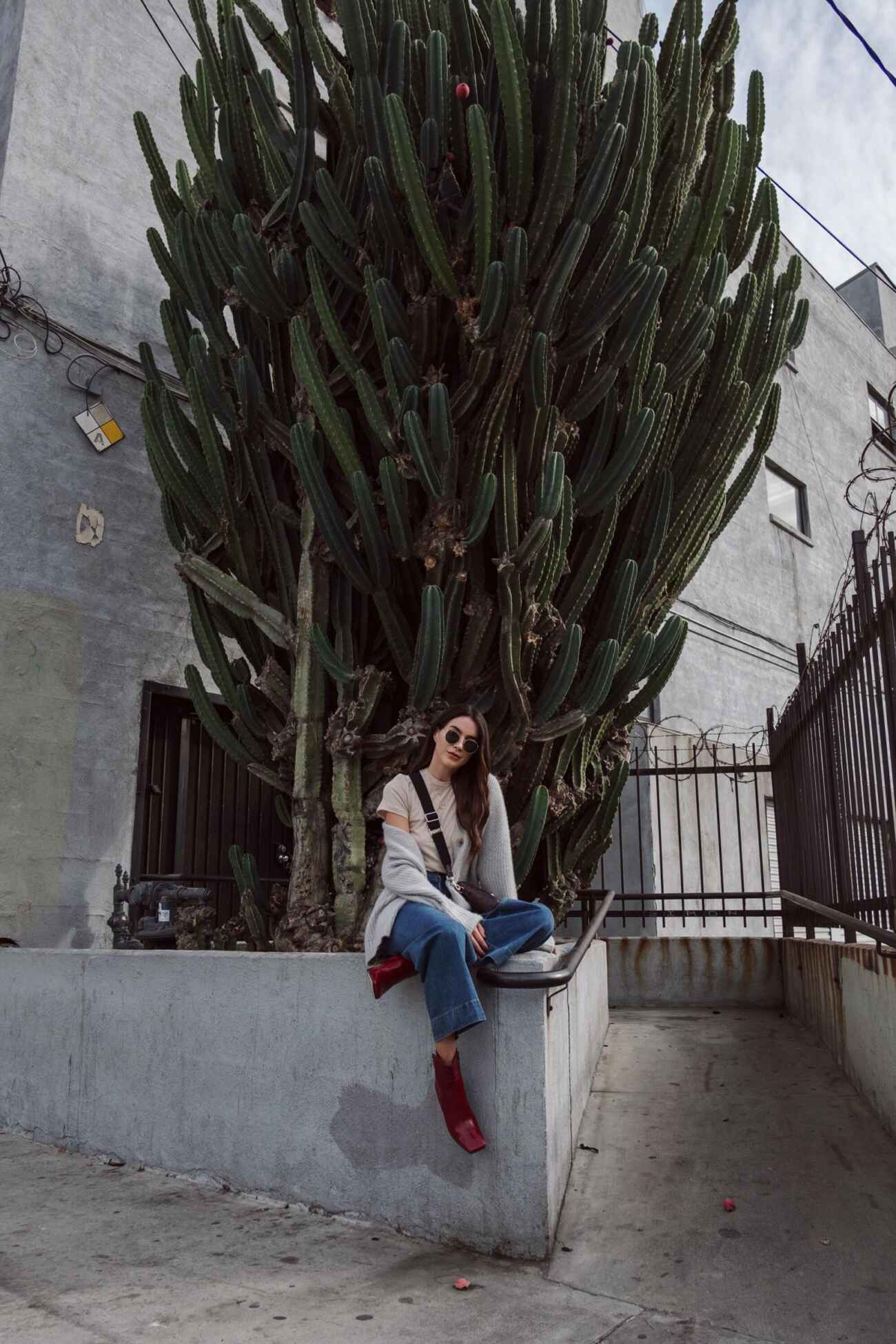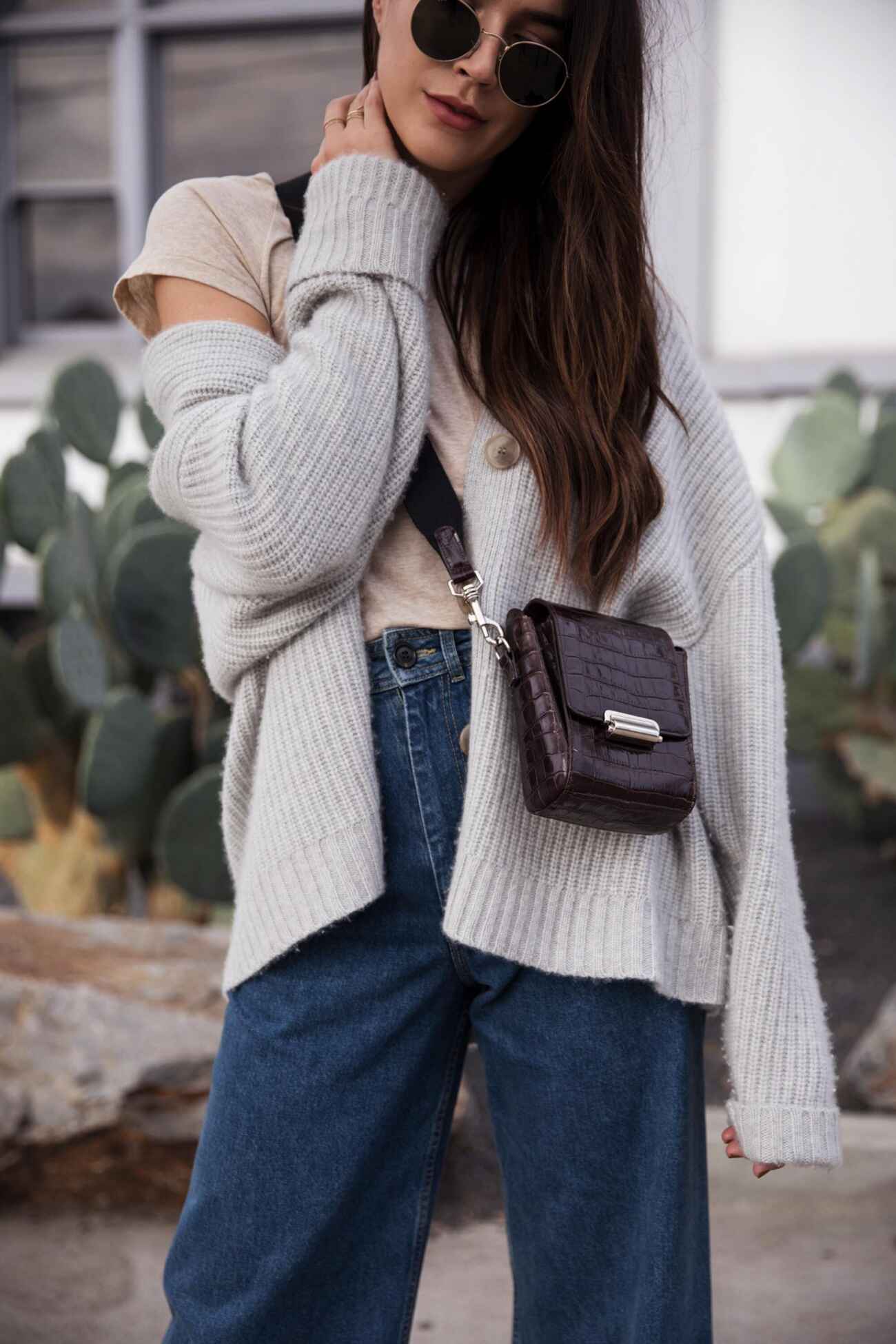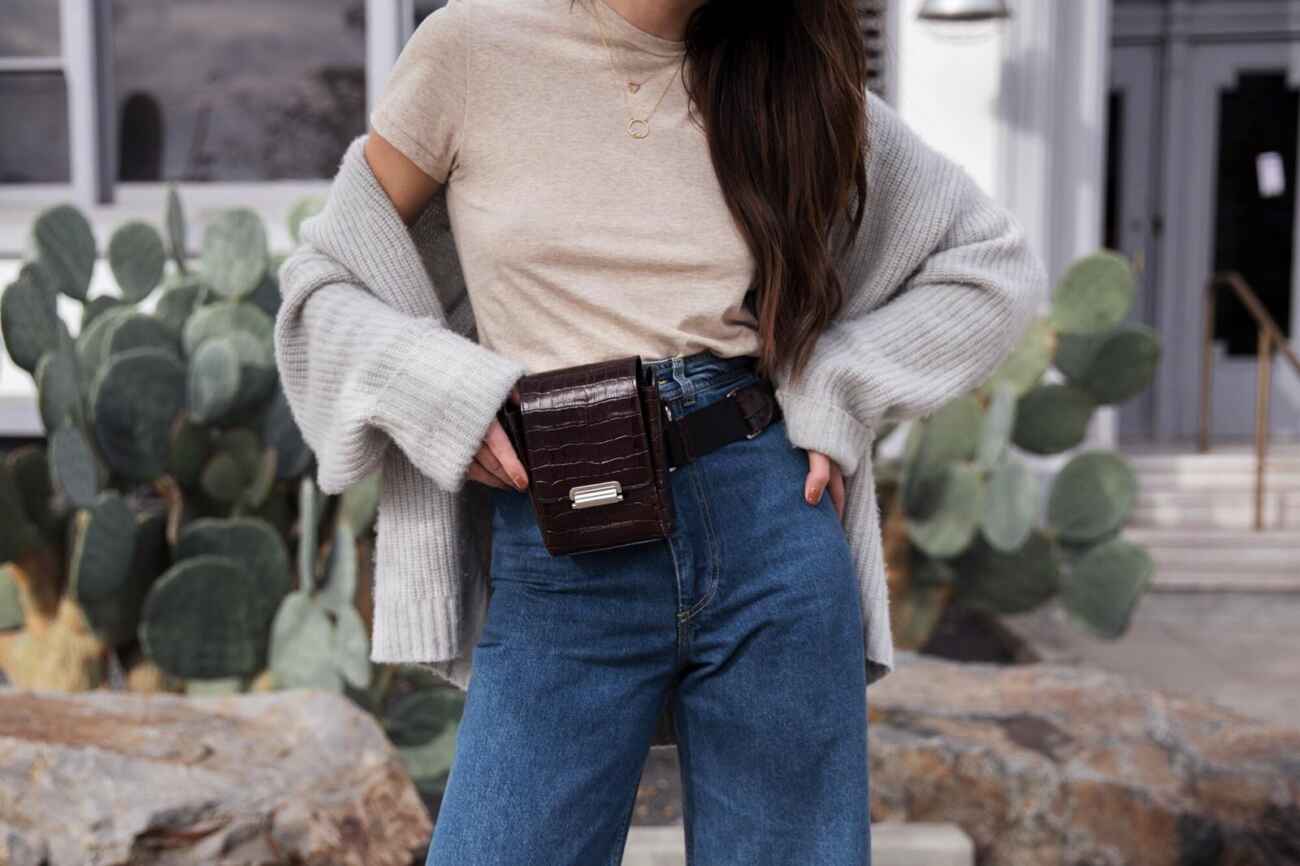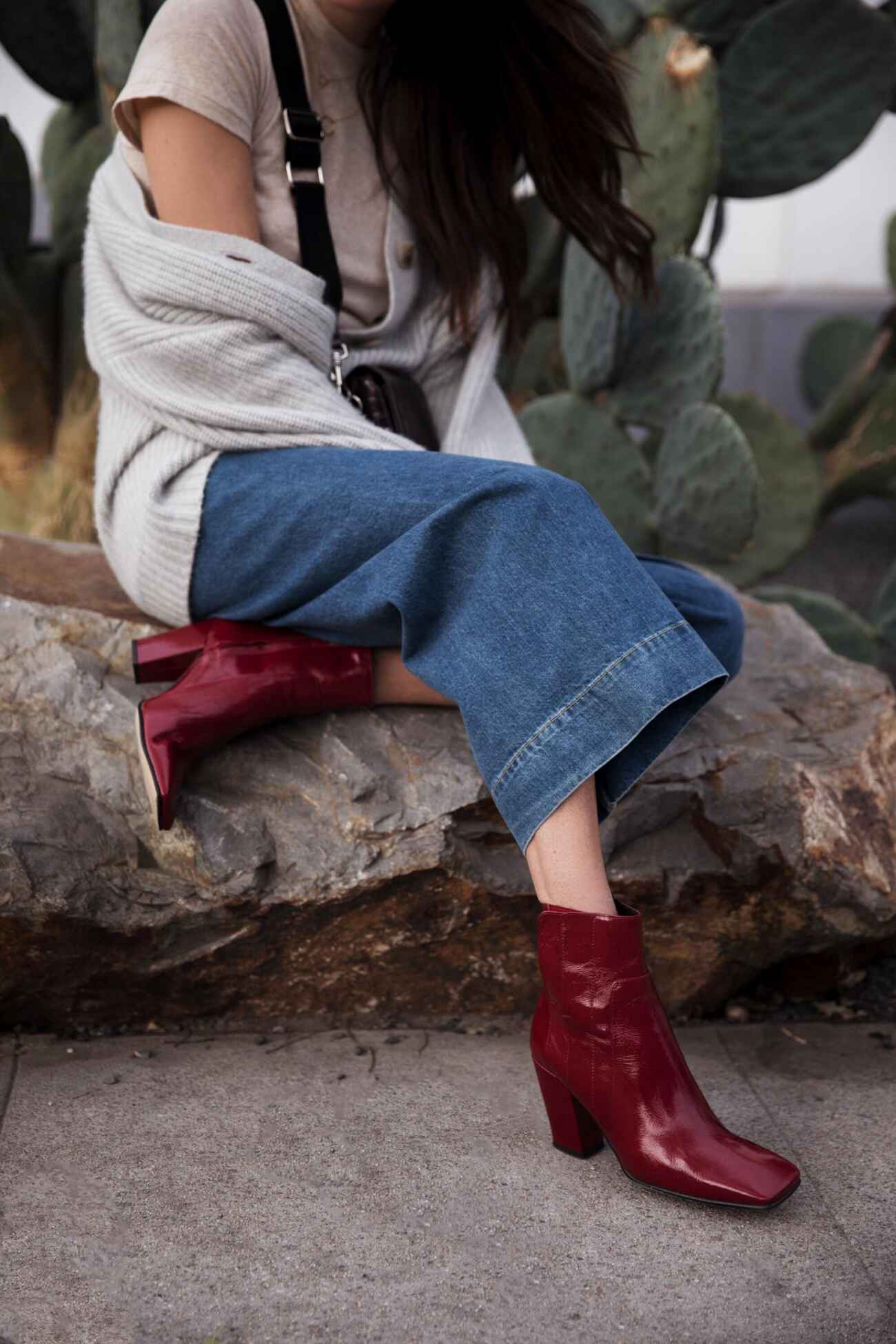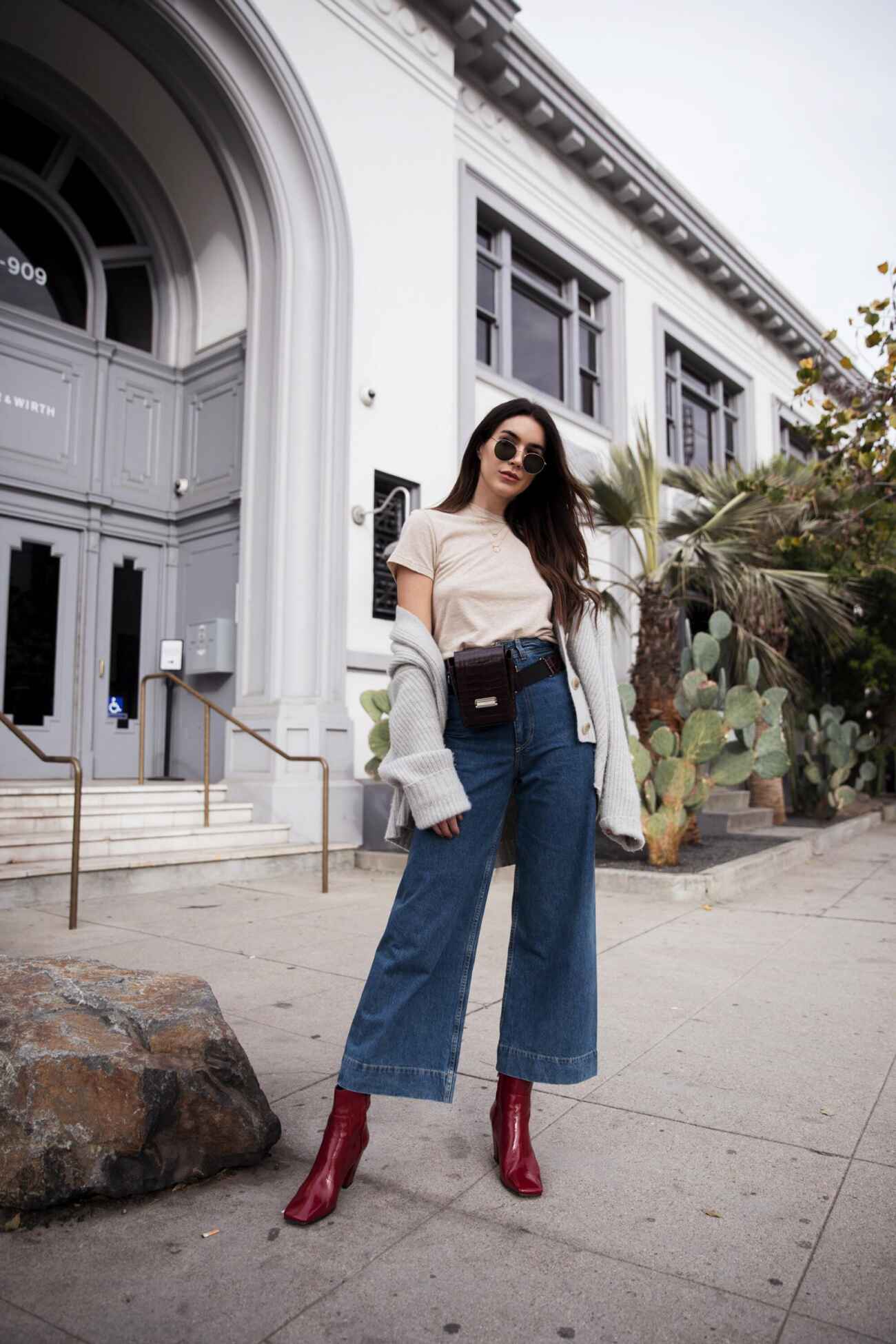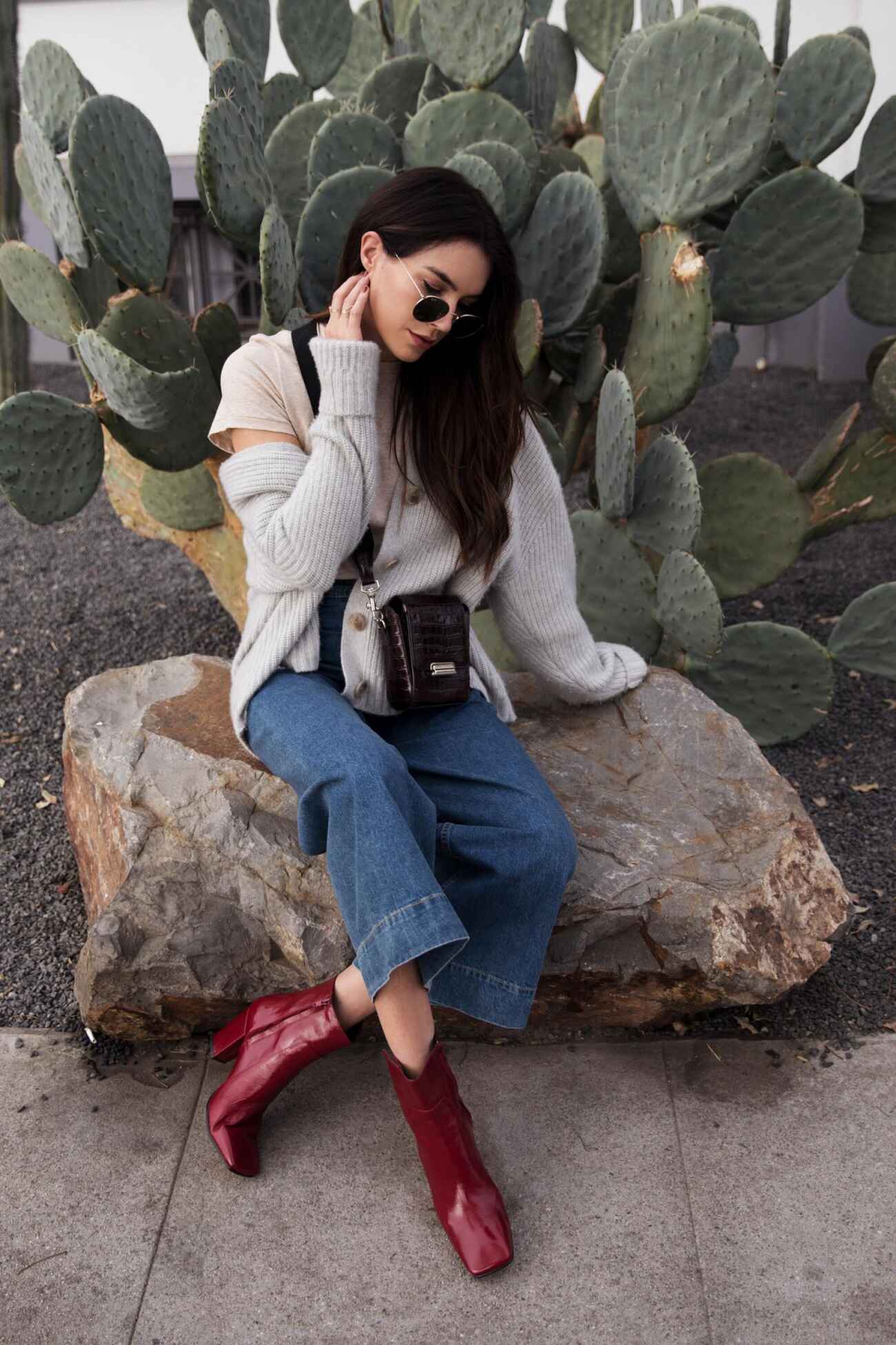 Sunglasses: RAY-BAN | Necklace: KATIE DEAN JEWELRY X THRIFTS AND THREADS | Sweater: CREATURES OF COMFORT (similar here) | T-Shirt: CREATURES OF COMFORT | Jeans: CREATURES OF COMFORT (similar here) | Handbag: CREATURES OF COMFORT (also available at Nordstrom) | Shoes: ZARA (similar here)
You should never have to sacrifice style for comfort! As you may know, my go-to outfits always tend to be on the comfortable side and I gravitate towards soft knitwear and nicely made jeans- that hold their shape even though their comfortable. Which is why I particularly love this look from a very cool brand, Creatures of Comfort.
I tend to always wear high-waisted jeans, they always fit me perfectly and are my go-to everyday jean. With this look, I changed my denim up a bit. Instead of wearing a classic skinny jean, I opted for a cropped wide-leg denim. I love that they are still high-waisted but the wide-leg adds a fun touch while still flattering to wear.
With the jeans as the main focal point, adding a soft classic t-shirt and oversized cardigan are two basics that look great together. This cardigan is also one I've worn as a low cut sweater, like in this post HERE– so it's great to wear both ways!
I've also been so obsessed with mini bags this season and I love how this bag I can wear as a crossbody or as a belt bag, and it comes in a variety of colors!
What do you think of this look? Comment below!
xx Brittany