5 Fall Basics That Never Go Out Of Style
Fall is the perfect time to break out those classic pieces in your closet that you tend to wear over and over once the cool weather hits. I definitely have certain staples in my closet that I always find myself wearing and that never go out of style. It's important to build your wardrobe up with those key pieces since they will come back season after season. I tend to splurge a little more when it comes to basics because a well-made piece will last you a lifetime!
So, check out my top 5 fall basics that never go out of style below!
What is your favorite fall basic you can't live without? Comment below 🙂
1. Trench Coat
A trench coat is a classic piece that everyone should own, whether you're a guy or girl. It is the perfect outerwear piece that can be dressed down for running errands or dressed up for a fancy night out.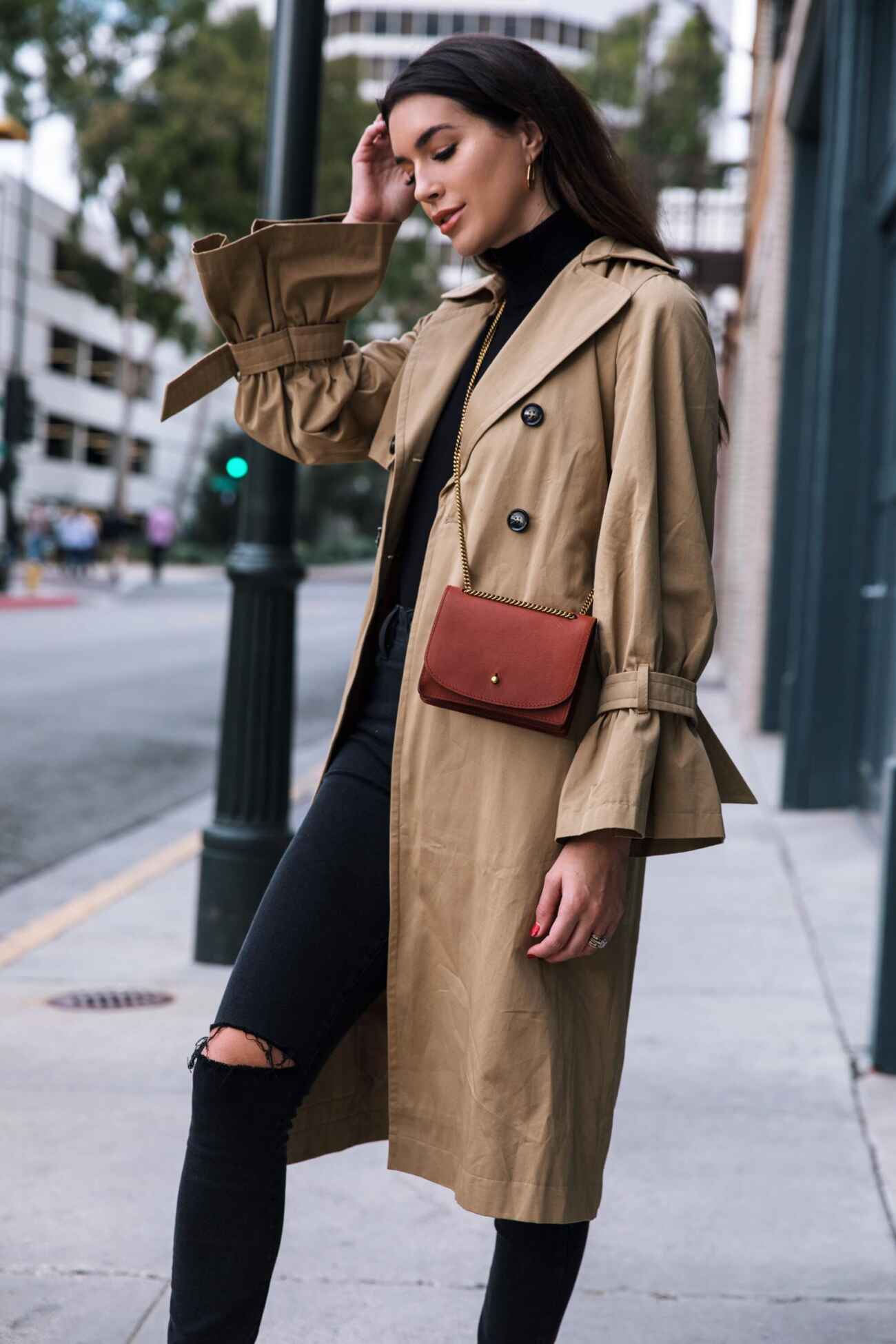 Trench Coat: ASOS
2. Turtleneck
A turtleneck is an iconic, cozy silhouette that is a great layering piece and but also keeps us warm. It can be worn on its own or under a comfy jacket or boyfriend shirt. For the current season, I updated my turtleneck with a piece that had a small cut out detail.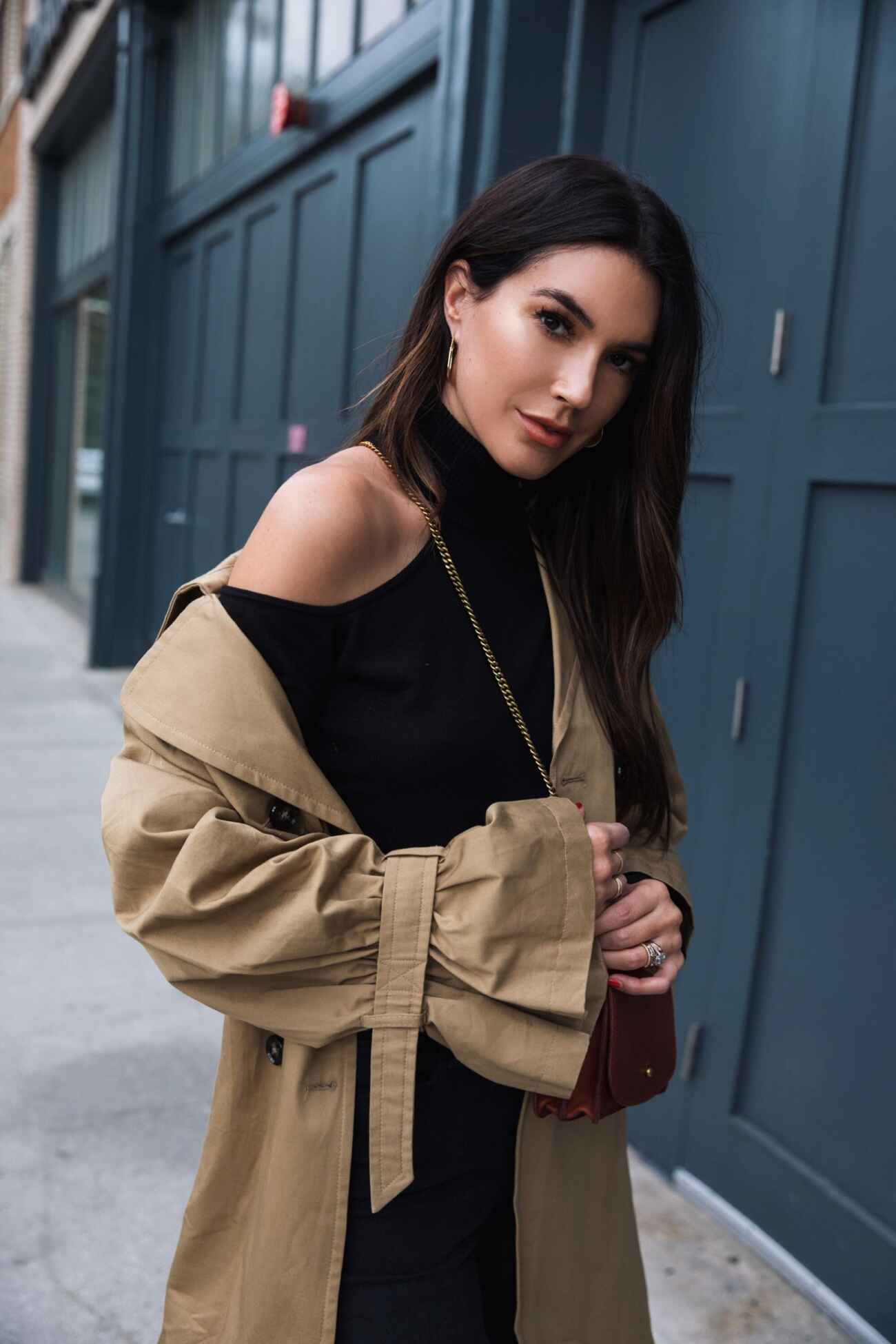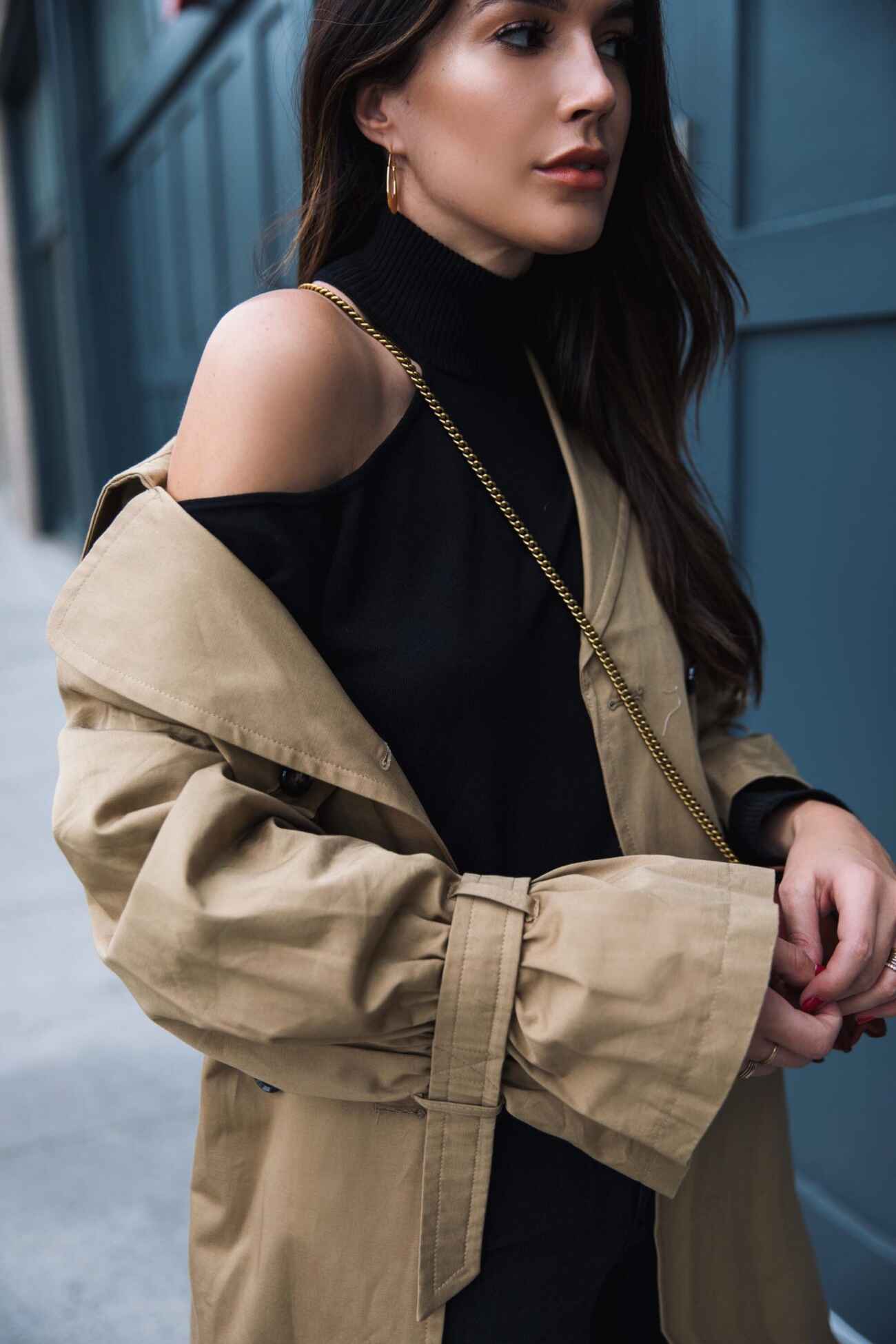 Turtleneck: LOVE SCARLETT (on sale too!)
3. Dark Denim
Dark denim jeans are a universally forgiving style that looks great on everyone! I prefer mine to be high-waisted and skinny jeans because it offers more versatility. Having a good pair of dark wash jeans is a wardrobe essential!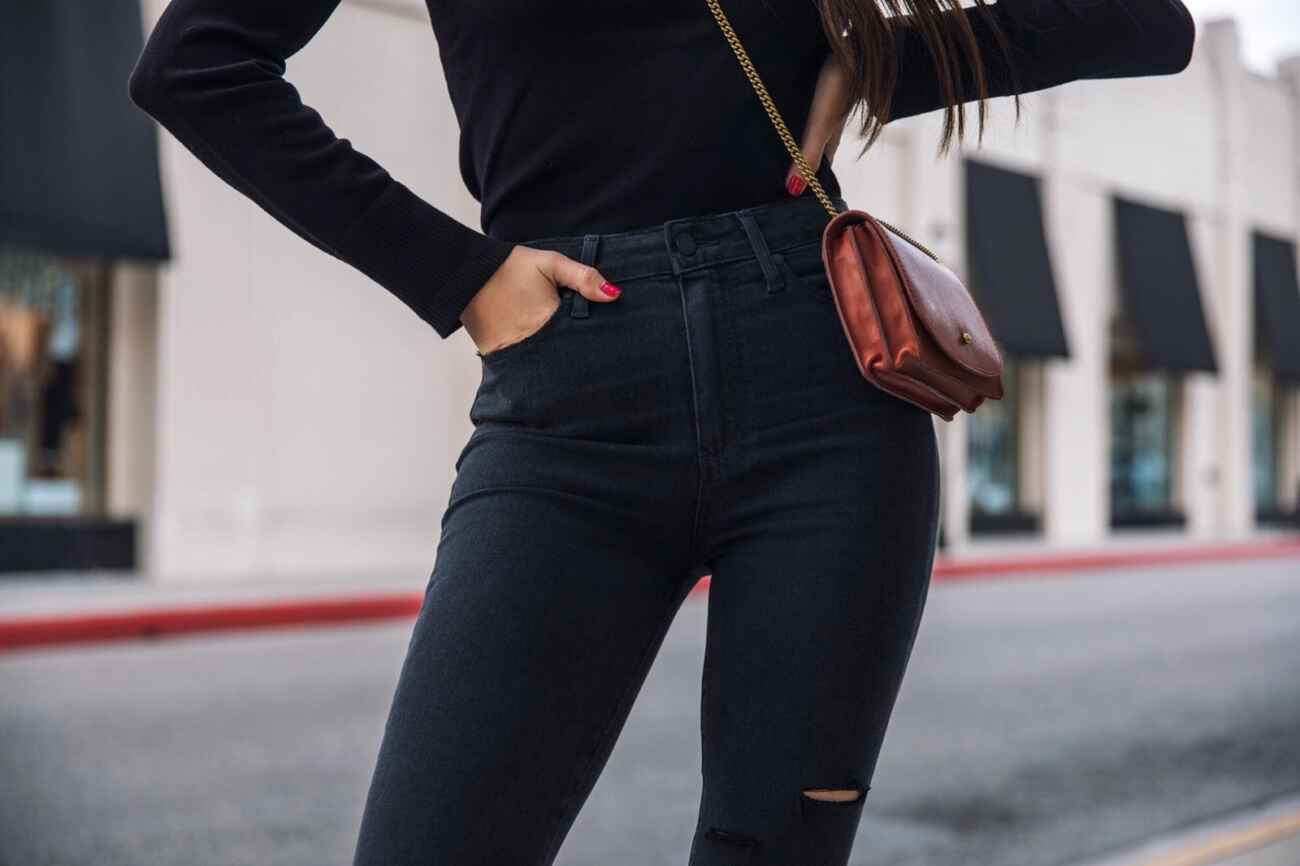 Jeans: PAIGE
4. Patent Booties
Booties come back every fall season but I find myself always coming specifically back to my patent leather ones. They go with everything and I love the pop of shine the patent leather adds to my outfit! Plus, they are easier to care for than suede booties.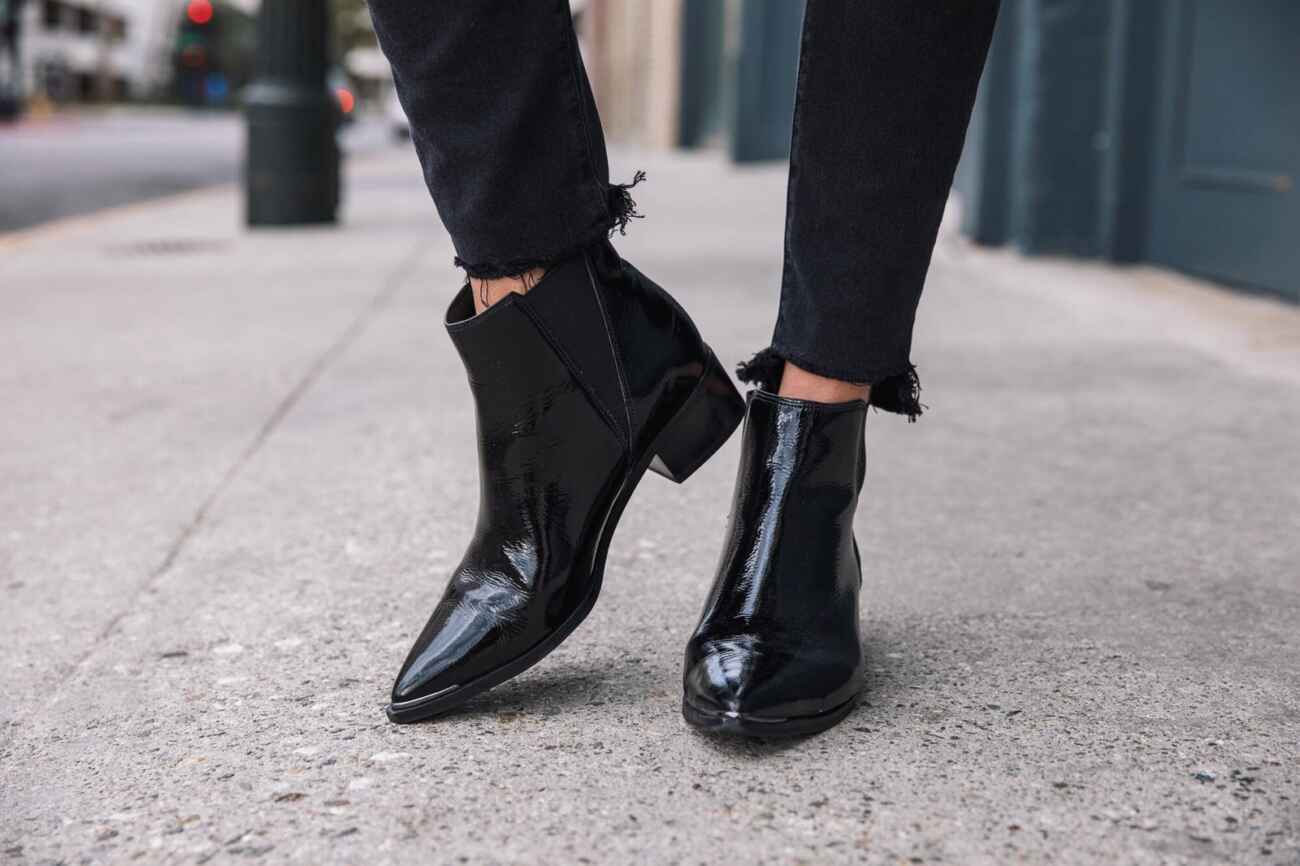 Booties: MARC FISHER
5. Cozy Sweater
A cozy sweater is the hero piece to my fall/winter wardrobe. It is basically the foundation of every other fall outfit, pairing well with jeans, skirts, and an endless amount of ensembles. Cozy sweaters are not only chic but sooo comfortable 🙂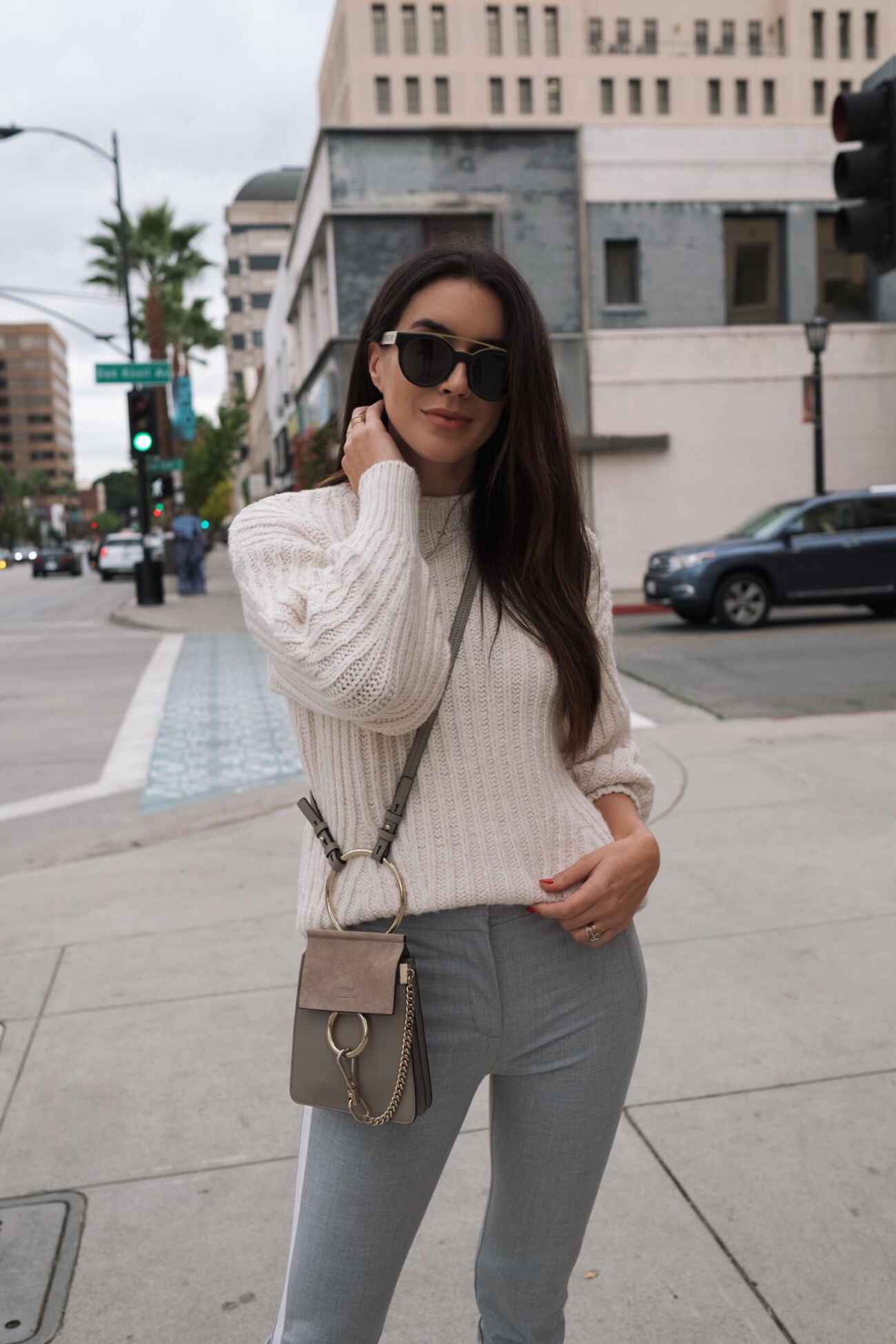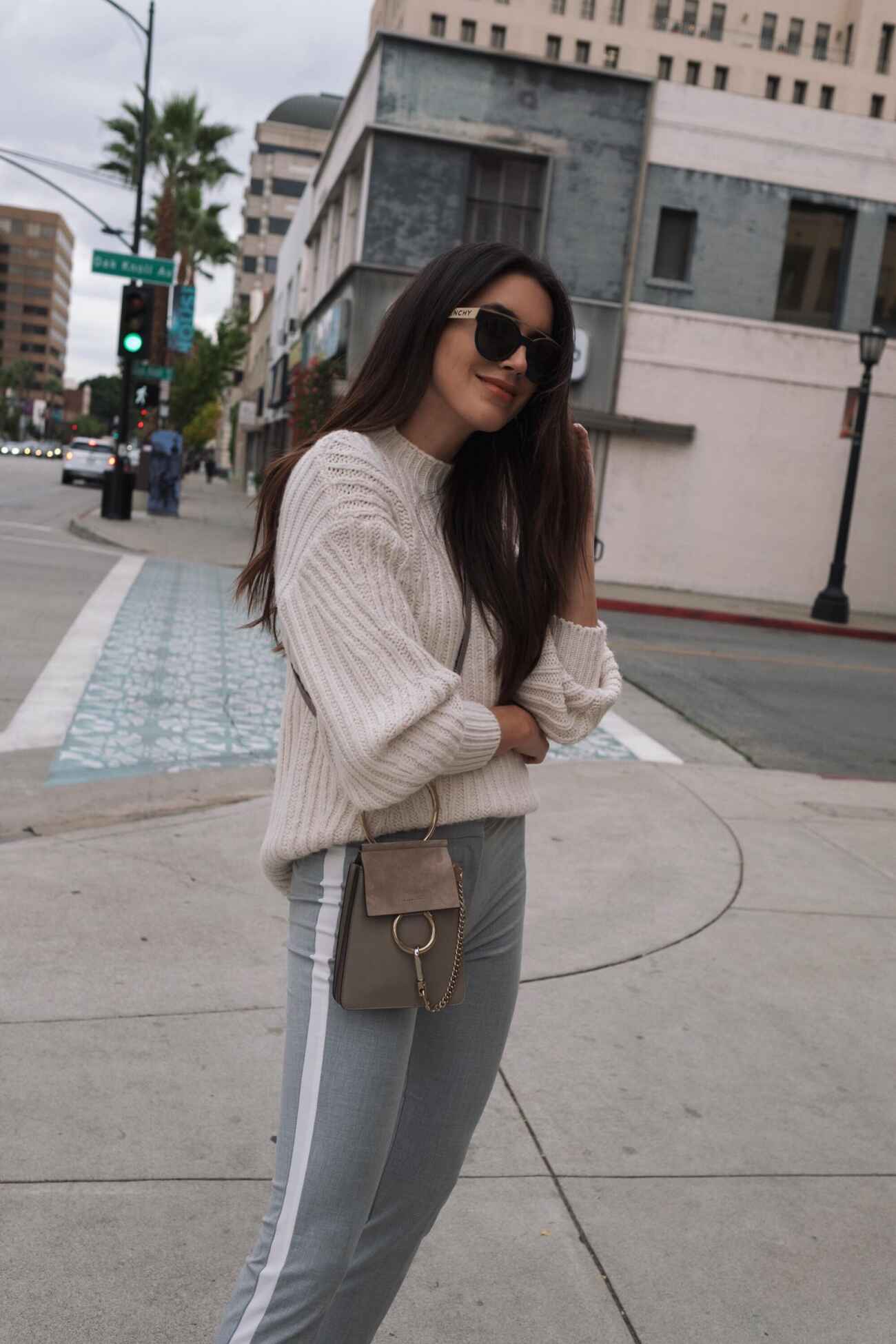 Sweater: TOPSHOP
xx Brittany