Girls Trip: Cabo San Lucas, Mexico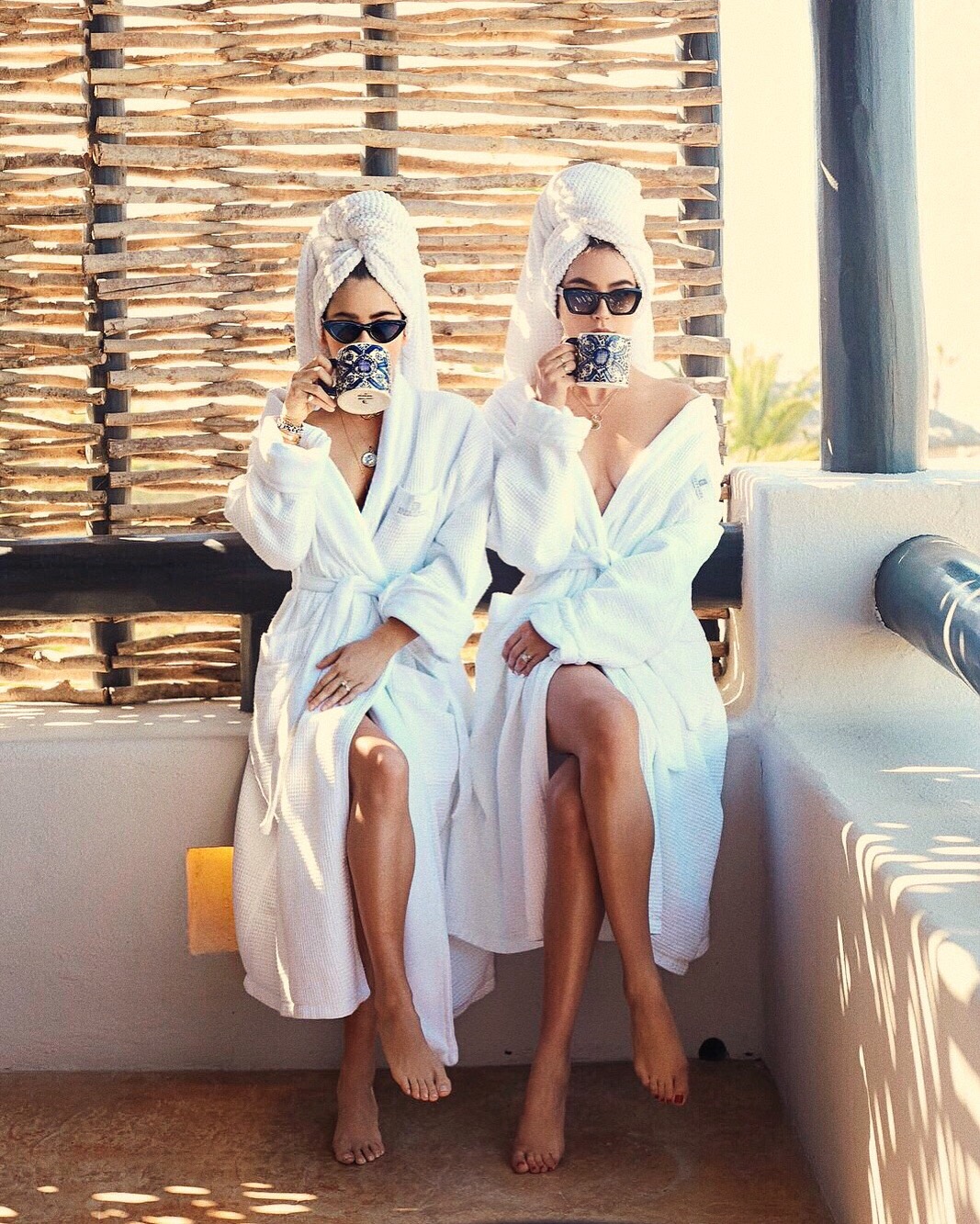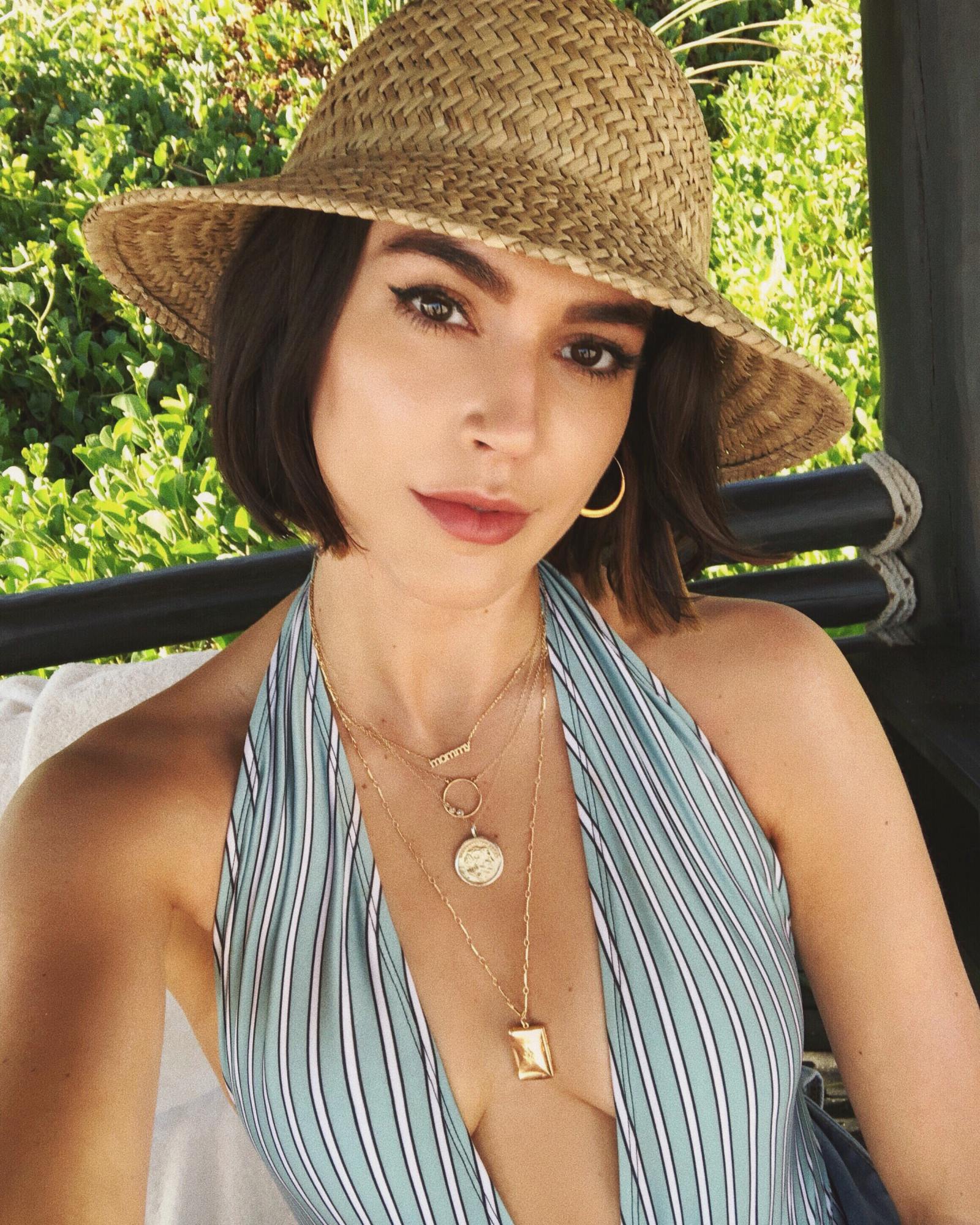 I had the opportunity to take a girl's trip to Mexico this past week with ShopStyle and a few of my favorite ladies! It was really nice to get away and have a relaxing time with some of my really close friends. I had never been to Cabo before, so I was really excited to experience Cabo San Lucas and basically kick-off summer with a tropical vacation. I'm still dreaming of the endless chips and salsa lol!
I flew to Cabo out of LAX via first class on Alaska Airlines. Alaska Air offers a ton of nonstop flights to Mexico out of LAX. Their airfare is pretty low on all destination tickets — and they offer discounted flights to Hawaii and Mexican vacation packages. I'm literally already planning my next trip with Anthony, the flight was only 2 hours long.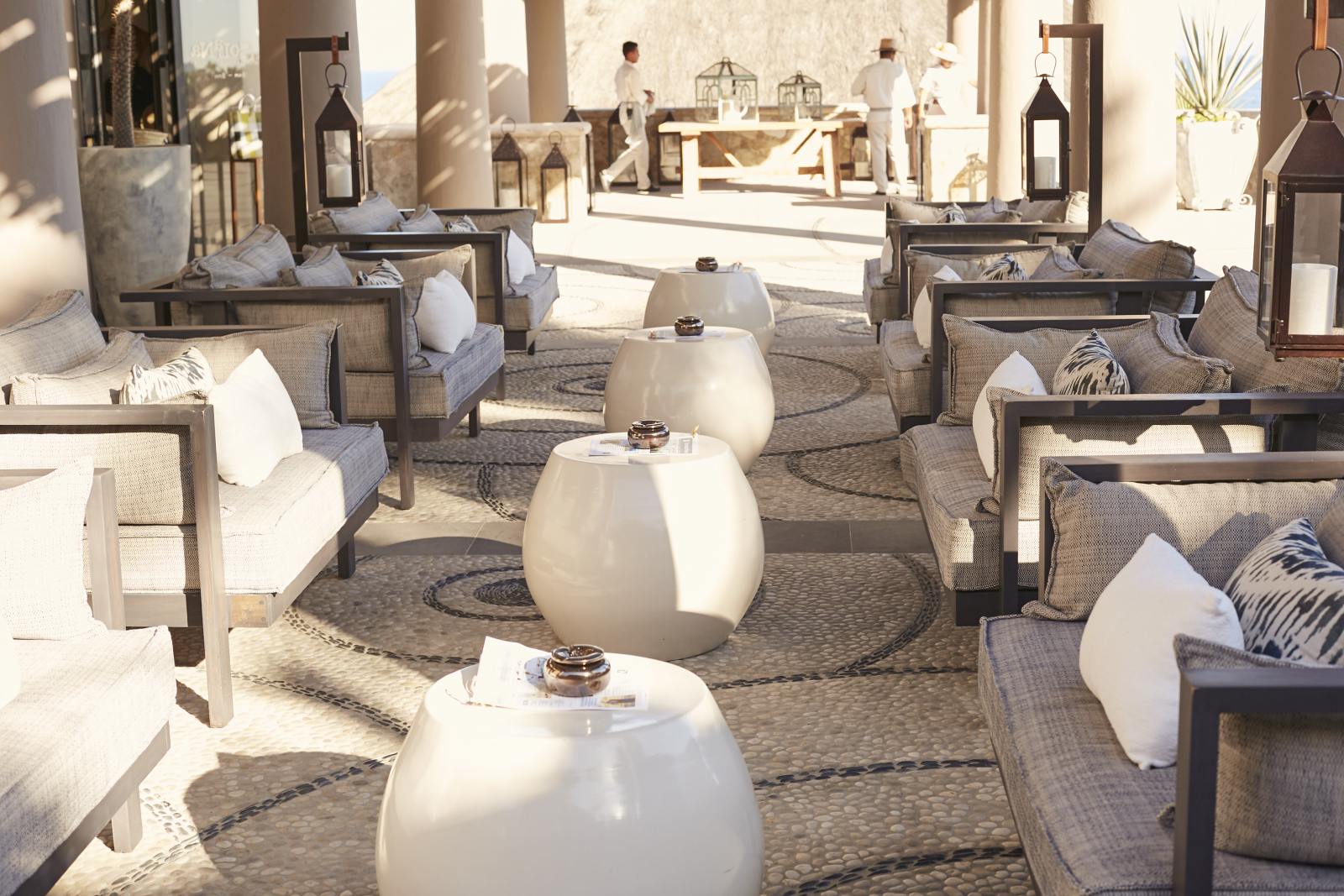 I stayed at Esperanza Resort which is a Auberge Resort. The resort was stunning, we stayed in a beautiful two bedroom villa that overlooked the ocean. The resort itself has its own private beach and the views were amazing. The entire hotel staff were all so friendly and nice, they really made me feel at home!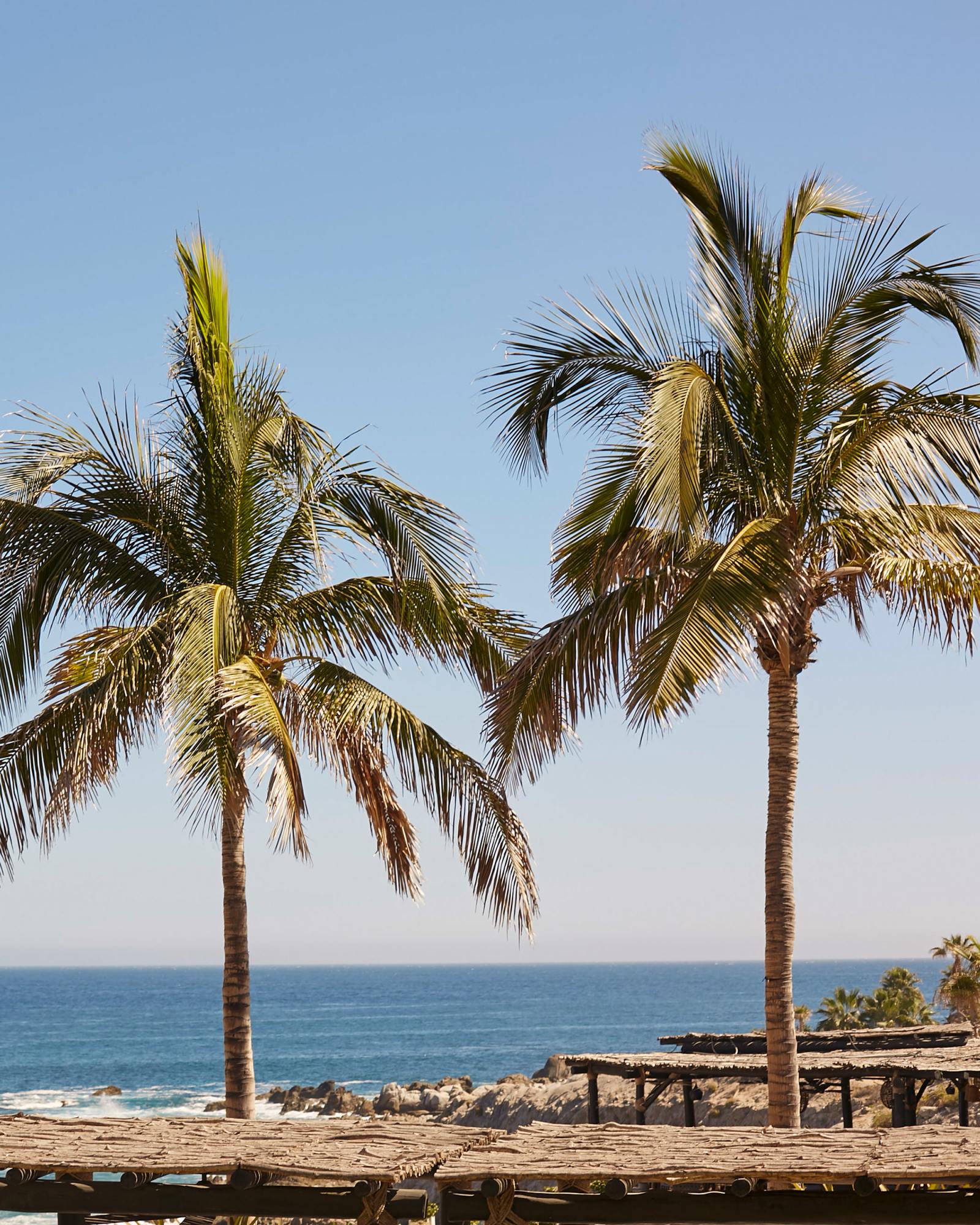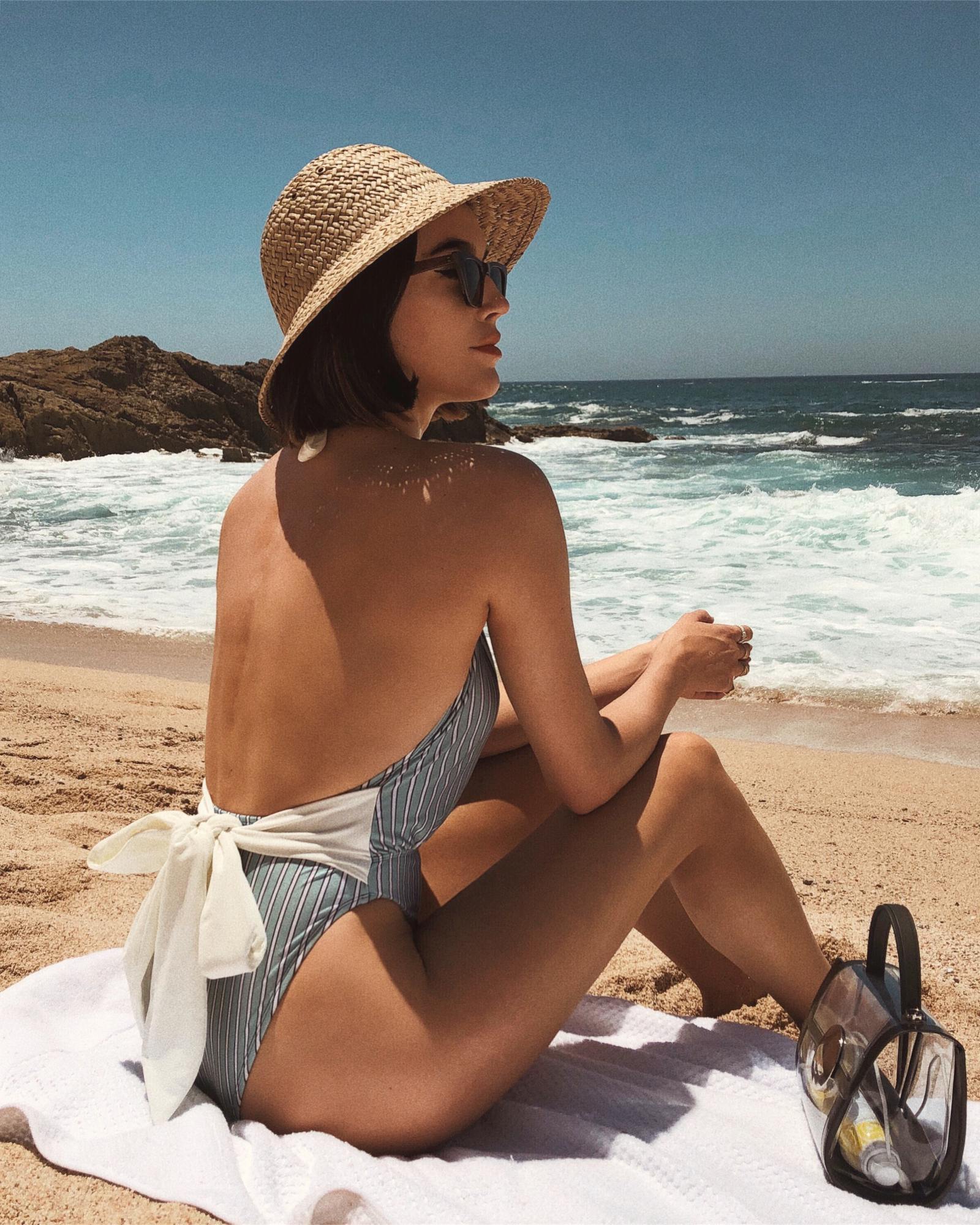 Hat: BRIXTON | Swimsuit: STORETS | Handbag: DISSONA
Once we arrived to Esperanza Resort, we got settled (maybe had a few margaritas lol) and took a shuttle to the sister Auberge Resort, Chileno Bay Resort. We had dinner at their restaurant COMAL. It's actually rated one of the top 10 Mexican restaurants in Cabo and is definitely a go-to restaurant. The menu was very diverse and offered so many delish options (including vegan options). COMAL has an oceanfront bar with indoor and outdoor seating on 3 levels. We had dinner outside because the weather was so perfect!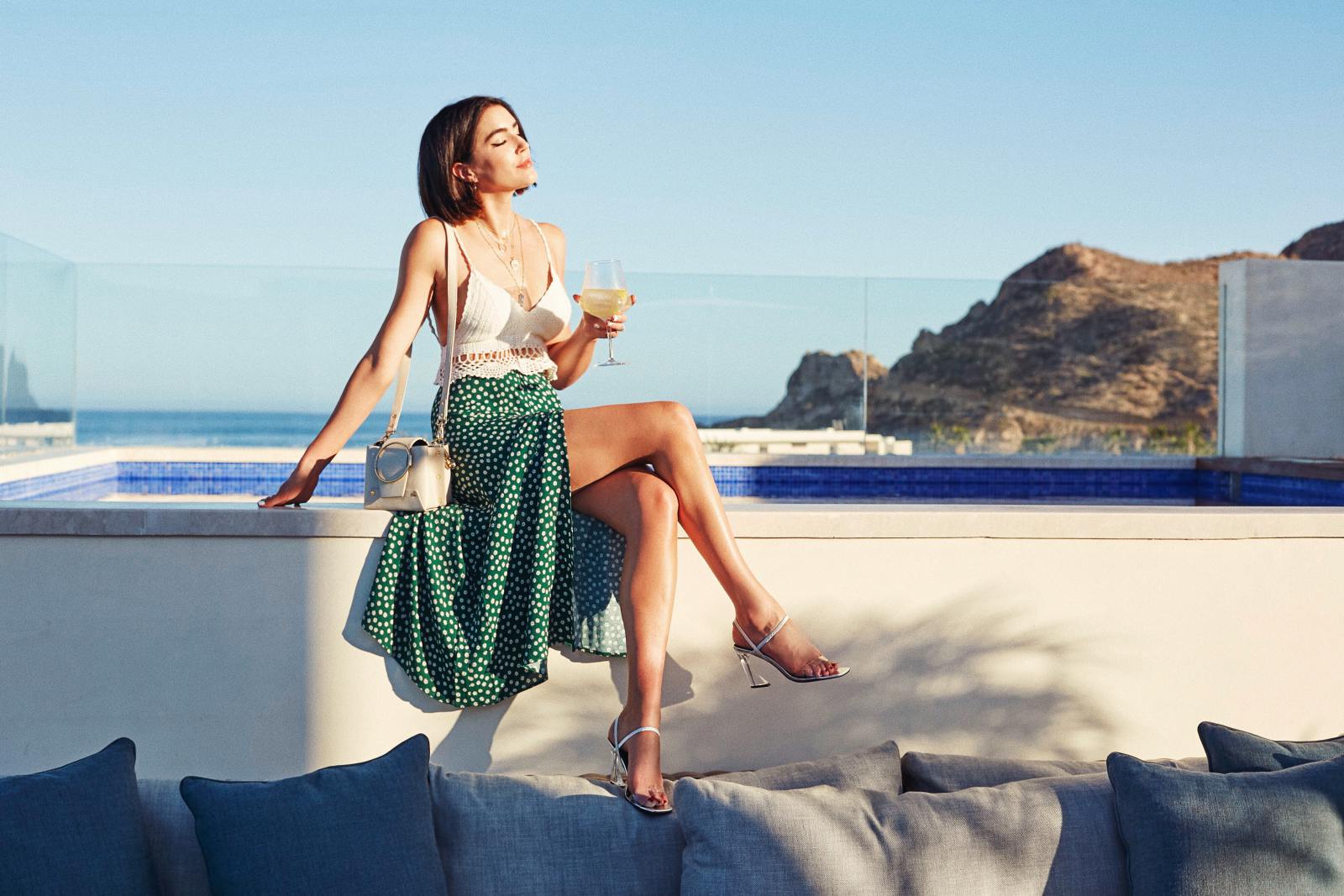 Top: URBAN OUTFITTERS (not available, similar here) | Skirt: REFORMATION | Shoes: JEFFREY CAMPBELL | Handbag: YUZEFI
On our second day, we decided to have a pool/beach day at our hotel, Esperanza Resort. We spent a few hours hanging out by the beach in a Cabana (a must!). It was so relaxing, the staff kept bringing us chips, guacamole and salsa- I was literally in heaven. I was dying to go swimming because the pool looked so nice and overlooks the beach! The pool area had 2 pools, one large and an infinity pool connected. That night we had dinner at Cocina Del Mar which was located at our resort. The menu offered many seasonal dishes and I loved how this restaurant also offered vegan dishes too- I was able to eat my vegan diet the entire trip very easily.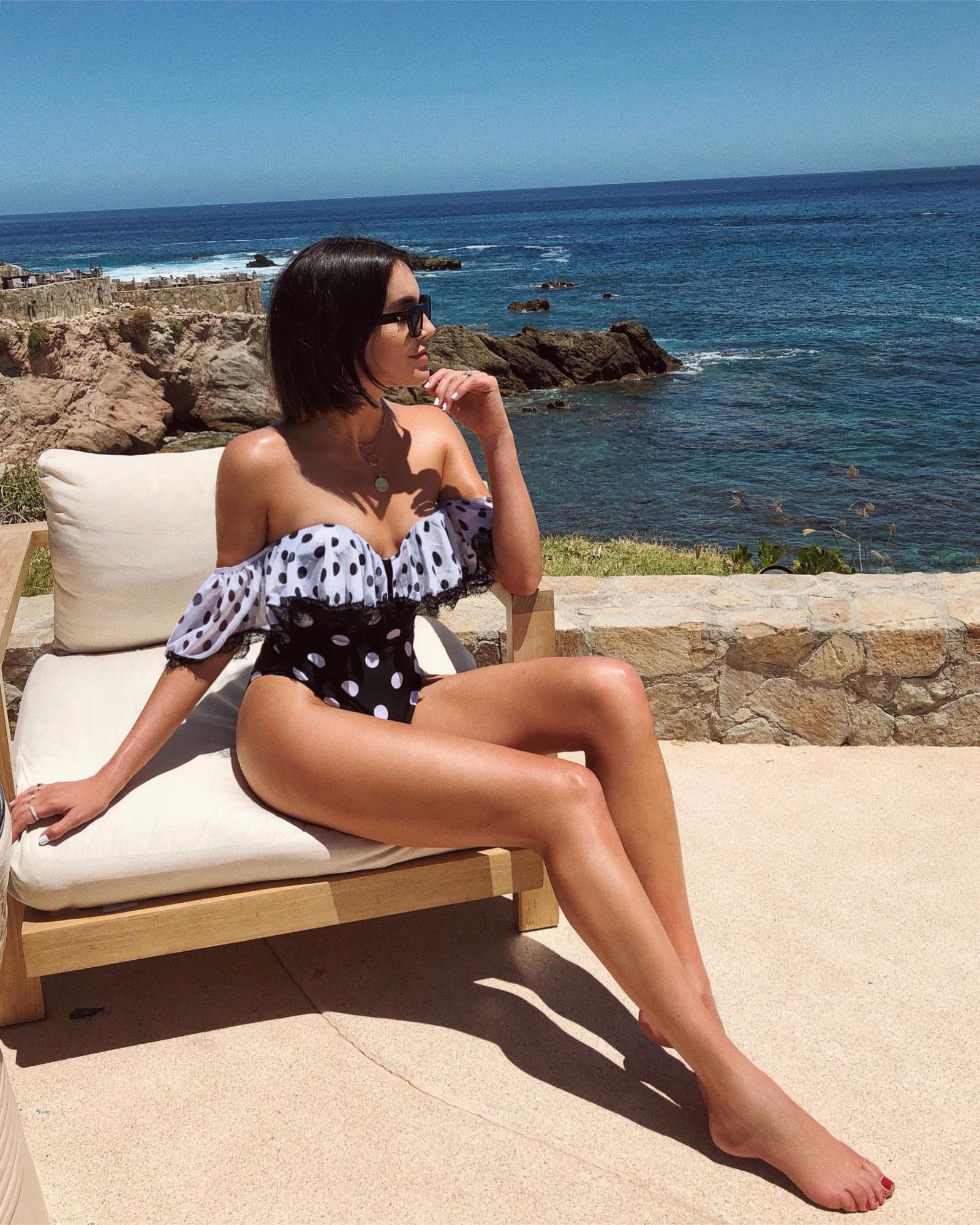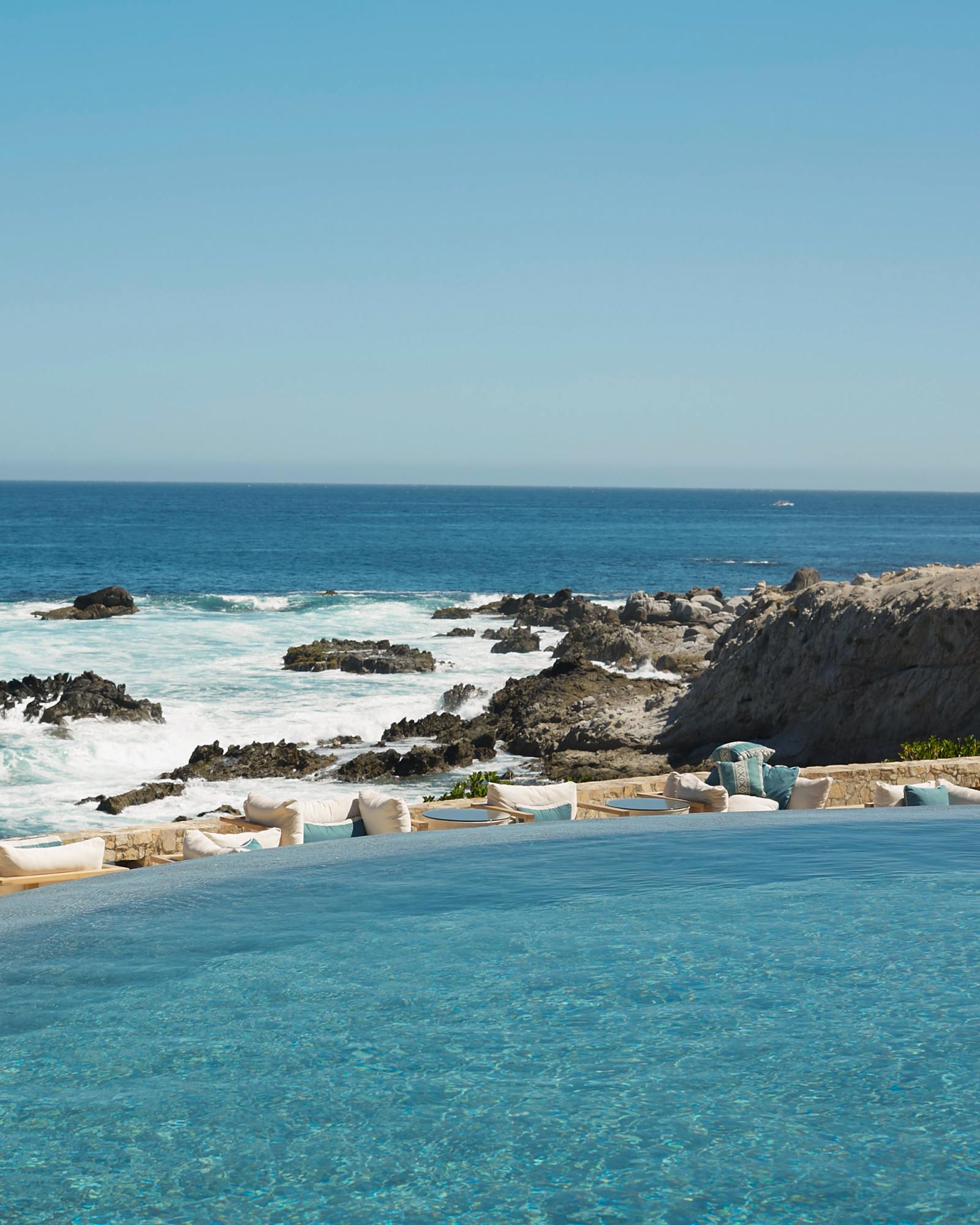 Swimsuit: ASOS
On our final day in Cabo, we got massages at Cabo Spa located within our resort. Their spa was actually named the #1 spa in Latin America by Travel + Leisure. I got the Auberge Head to Toe which is a full-body massage with a Sea Greens Hair treatment. The spa has a water passage and is pretty secluded, it was so relaxing! The spa is another must if you ever travel to Cabo! As we were headed to the airport, we stopped at Flora Farms for lunch. It's a really beautiful farm-to-table, 10-acre organic farm restaurant that is within surrounding fields. The food was incredible and is another spot you must go to if you are planning to visit Cabo. They also have a small grocery stocked with fresh produce, breads and sweets on the property.
Even though our trip was only 3 days, everyone had a great time. I will 100% be returning to Mexico, I'm obsessed! The overall atmosphere was so relaxing and it was nice to spend a few days with my besties. I had an amazing time!
Have you ever been to Cabo? If so, where did you stay/what did you do? Comment below!
xx Brittany
Sponsored by Esperanza Resort, Chileno Bay Resort, Alaska Airlines and ShopStyle