Mykonos Family Vacation
After a few days in Santorini, we headed off to Mykonos which is another small island of Greece. To get to Mykonos, we used Suntime Travel to transfer from Santorini to Mykonos. The travel company coordinated a SeaJets boat to take us to the island. It was only about a 2 hour boat ride which wasn't bad at all, it was fun to be on the water and admire the views.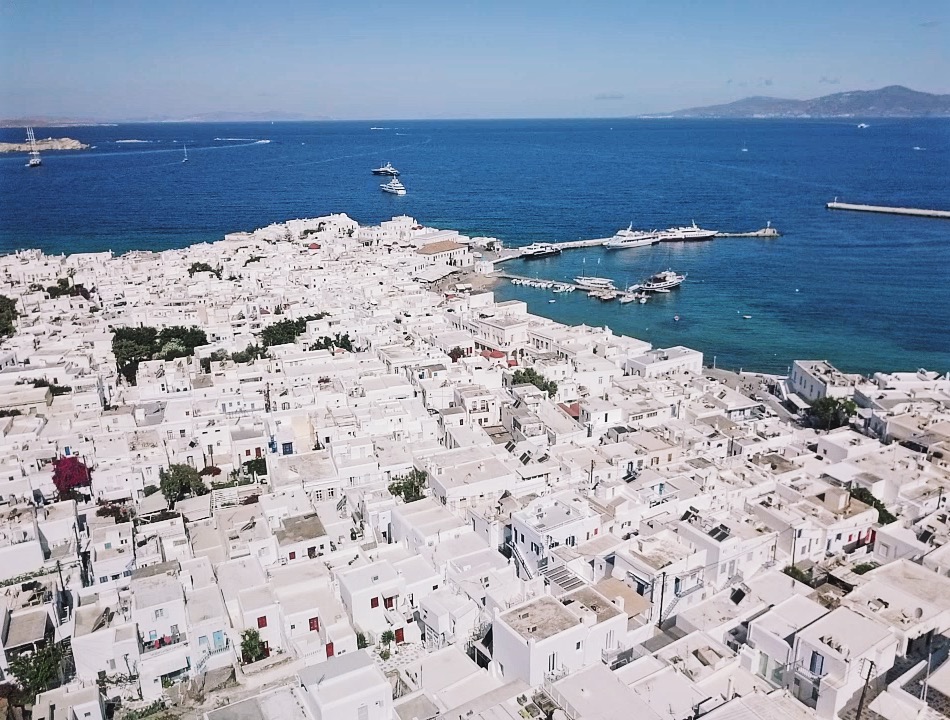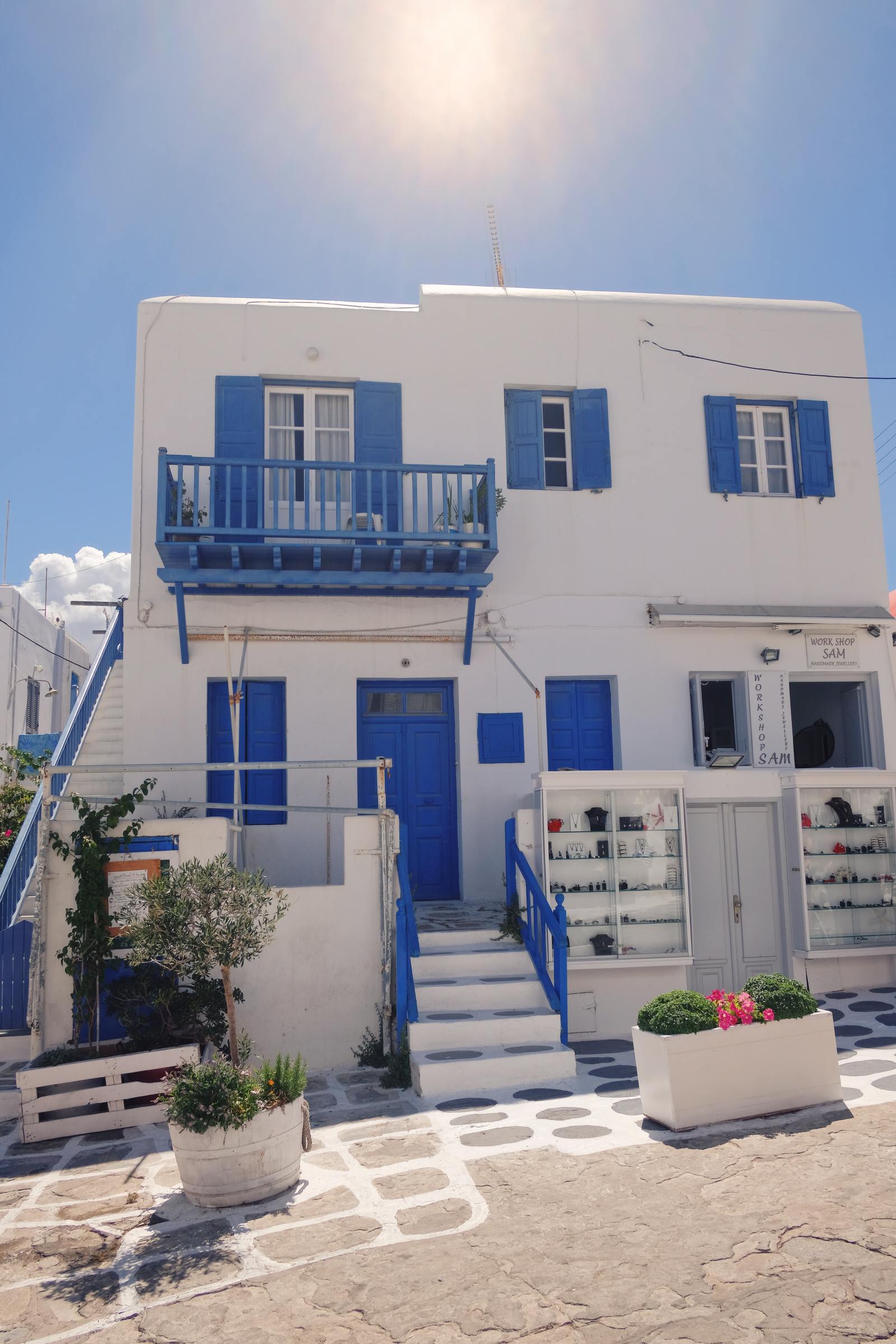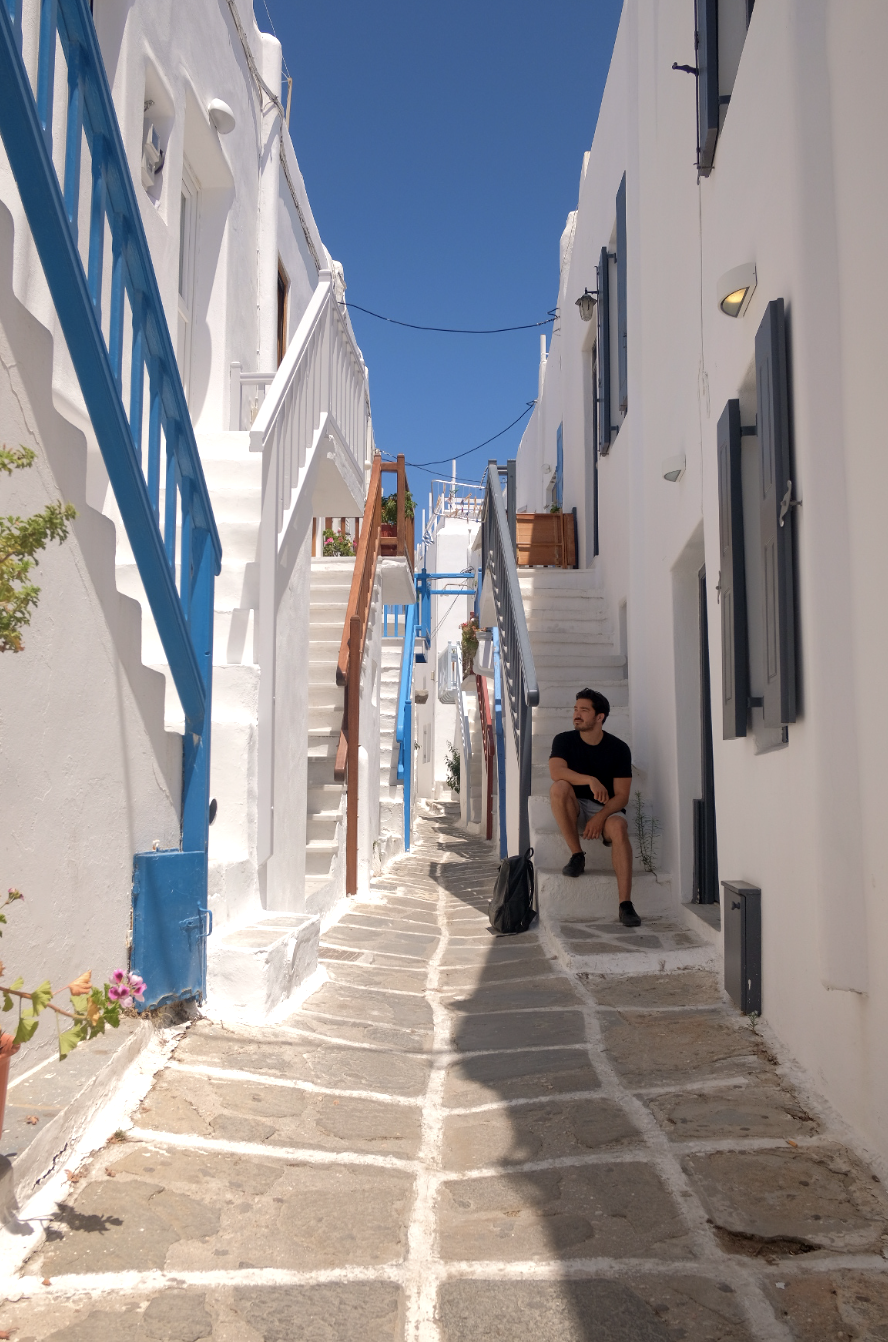 During our trip, we stayed at the Myconian Avaton hotel. The Avaton is located on what looks almost like a cliff above Elia Beach, which is the longest fine sand beach on Mykonos. It's right on the coast and I love how it overlooks the ocean. The boutique hotel is beautifully designed, I loved how modern and chic it was. The hotel offered a lot of great amenities including a buffet breakfast each morning, a large infinity pool and free shuttles into town.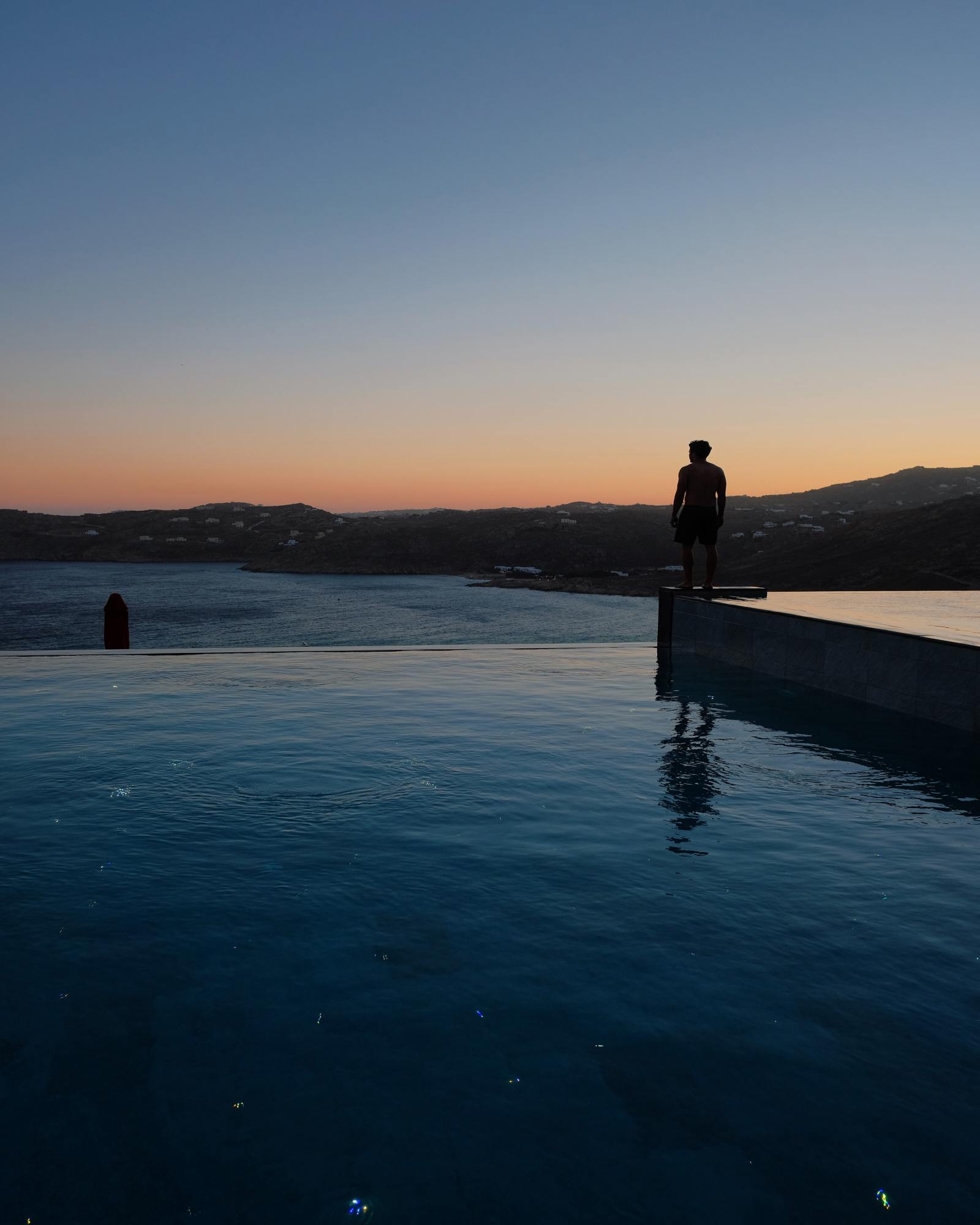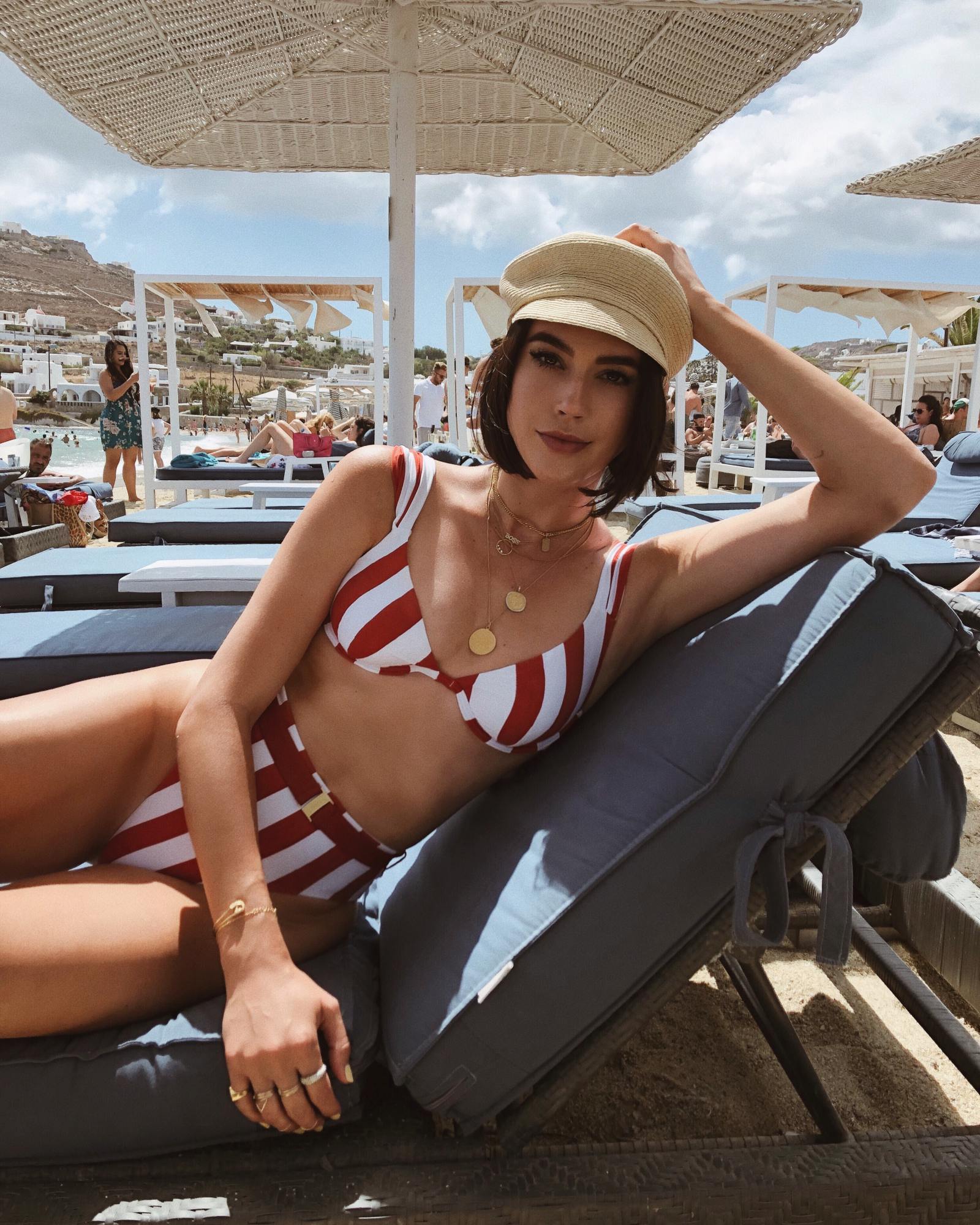 Swimsuit top: ONIA X WEWOREWHAT | Swimsuit bottoms: ONIA X WEWOREWHAT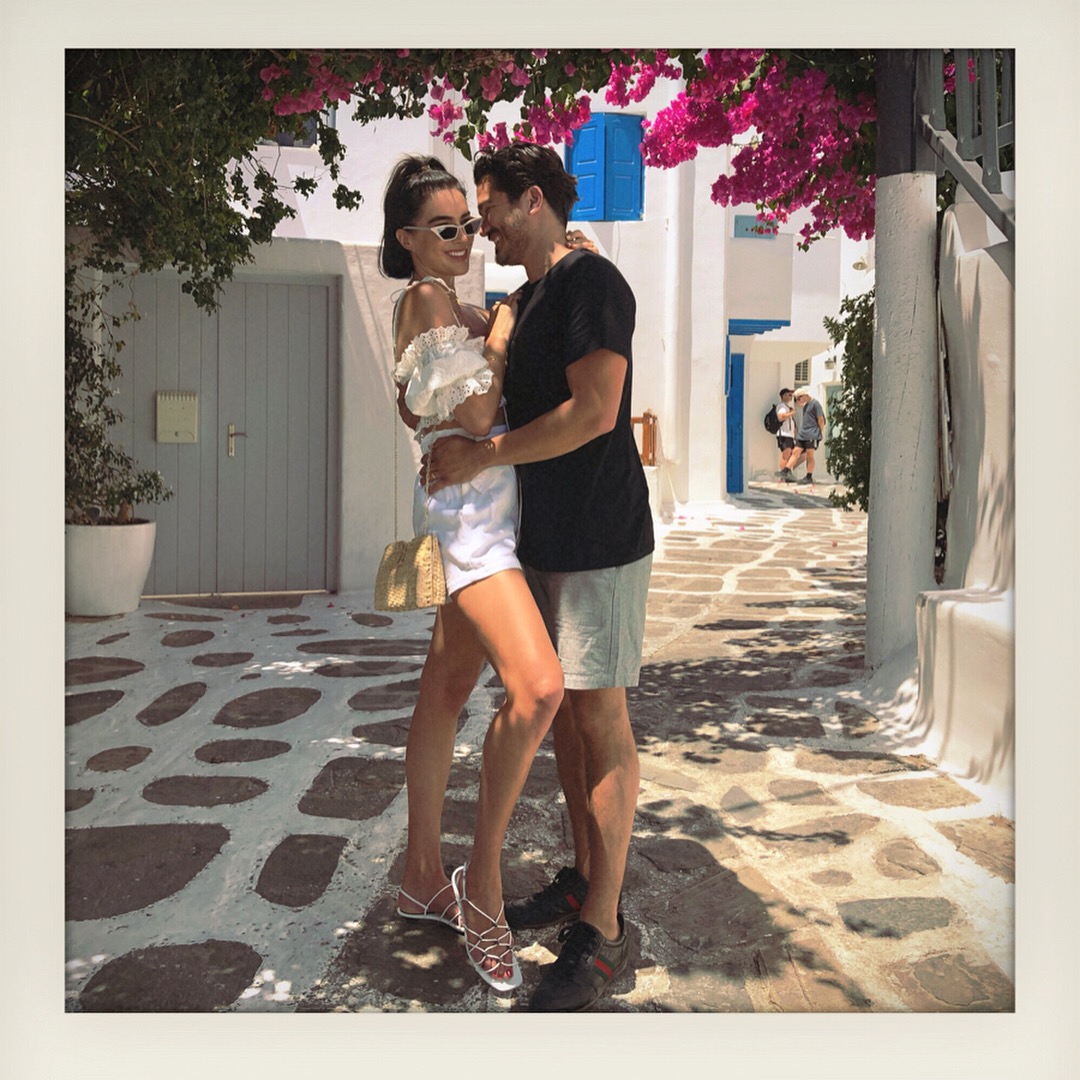 Top: FOR LOVE & LEMONS | Shorts: ZARA (sold out similar here)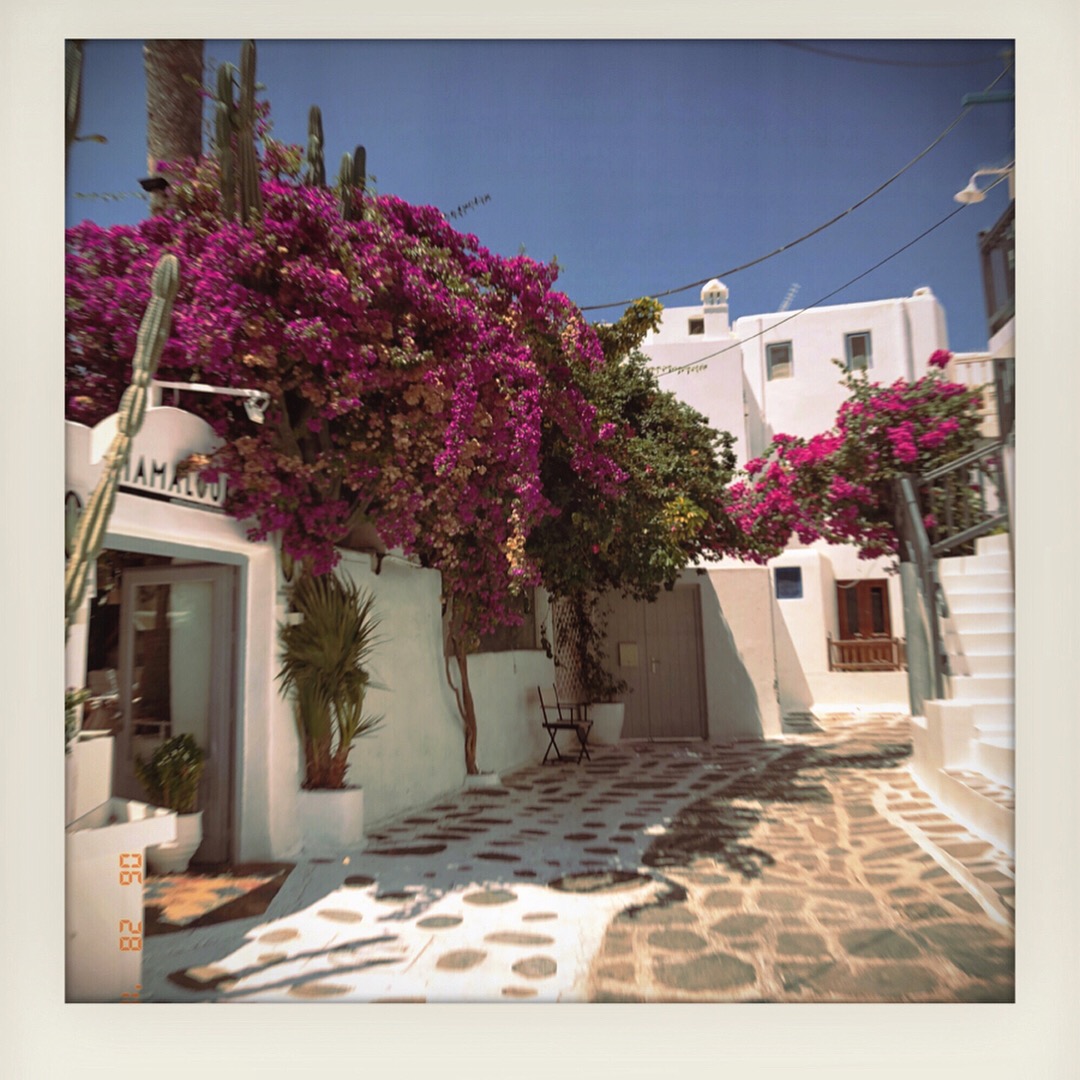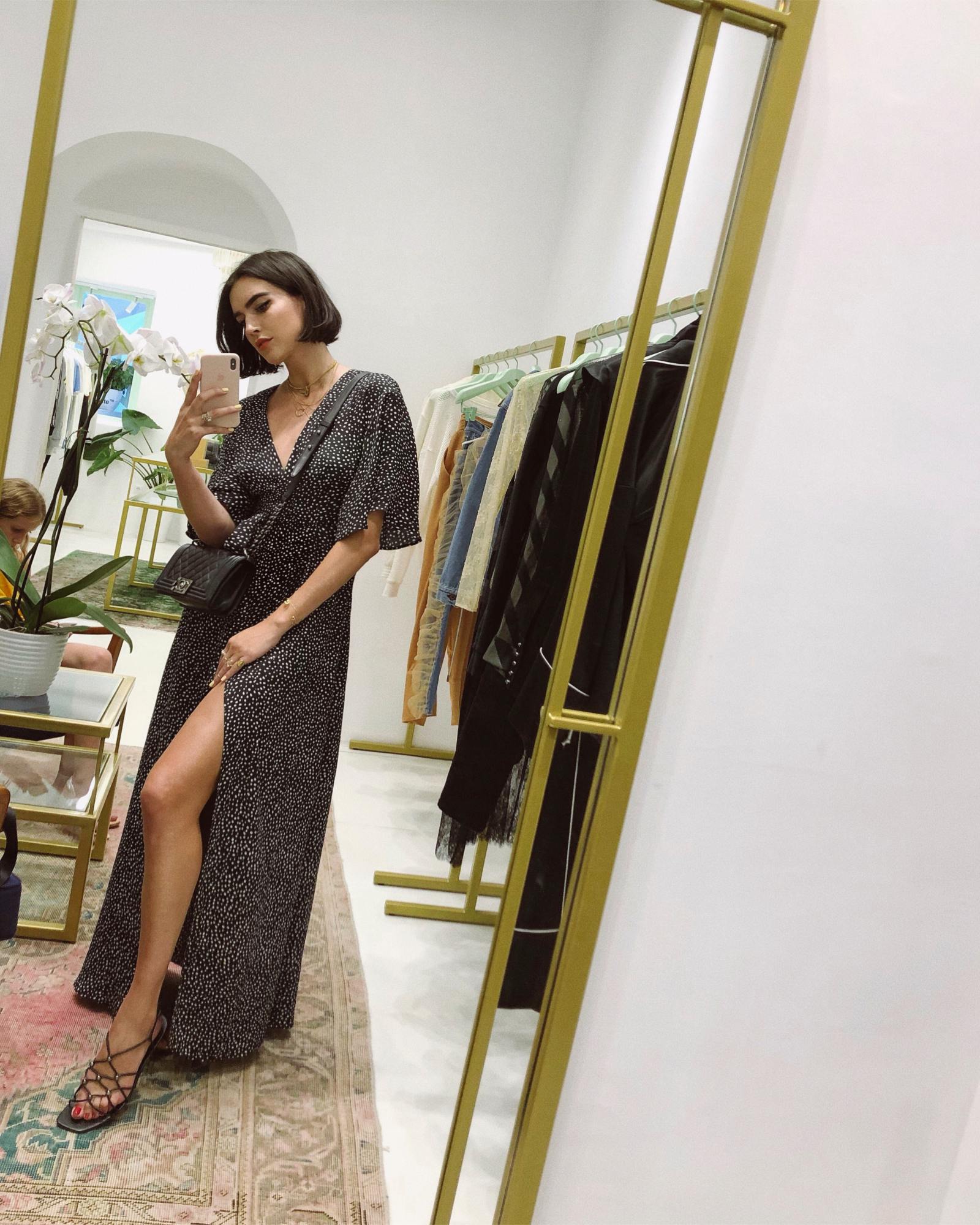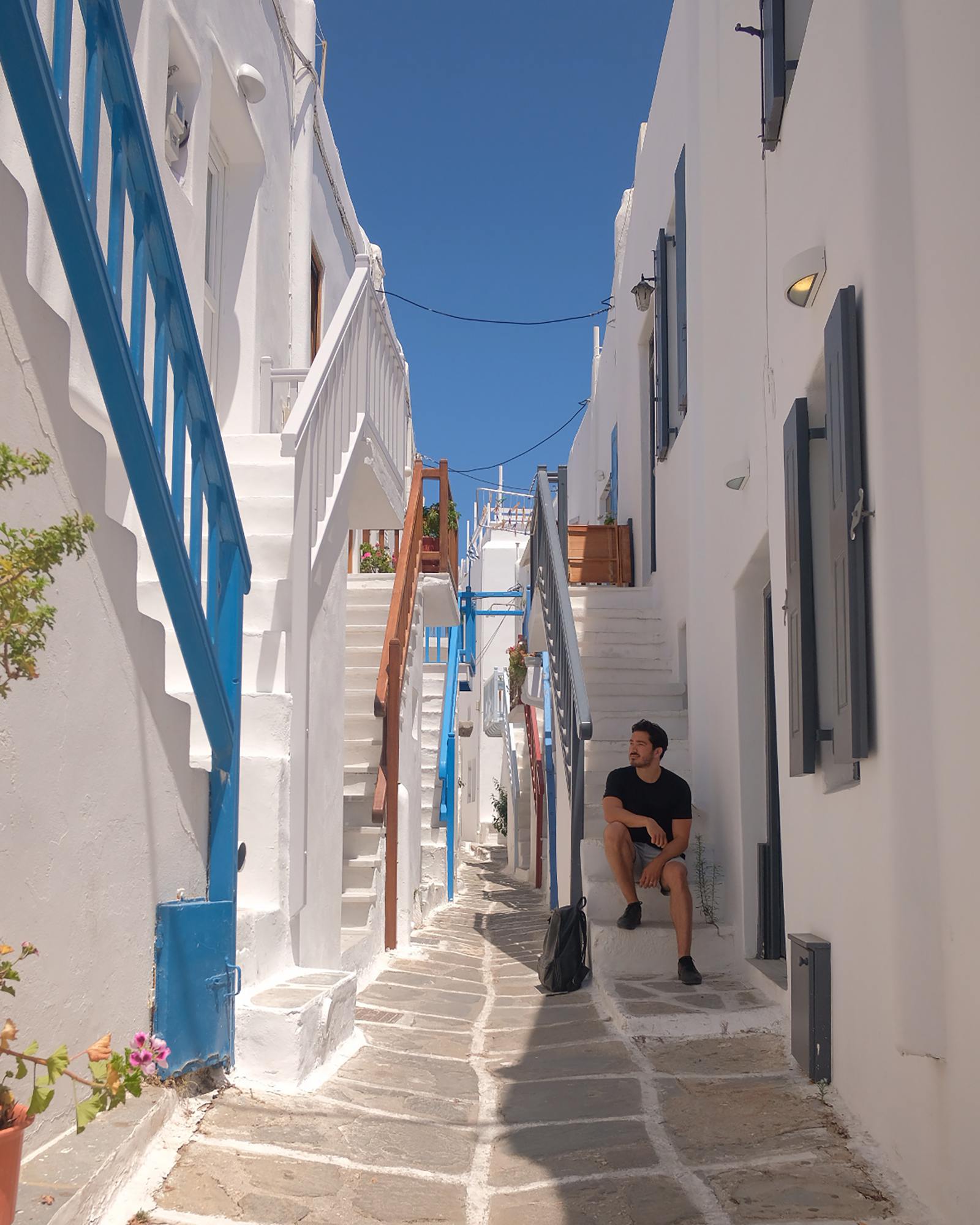 Dress: & OTHER STORIES | Sandals: ZARA
We decided to rent a car through the hotel to explore Chora/Mykonos Town easier. The downtown was a bit overwhelming but the shopping was amazing. It had almost every designer shop I could think of! I loved all the whitewashed houses with colored doors, windows and balconies. There were so many beautiful churches and chapels located everywhere. The downtown also had windmills which are a trademark of the island and are located on a hill that overlooks the city and Little Venice.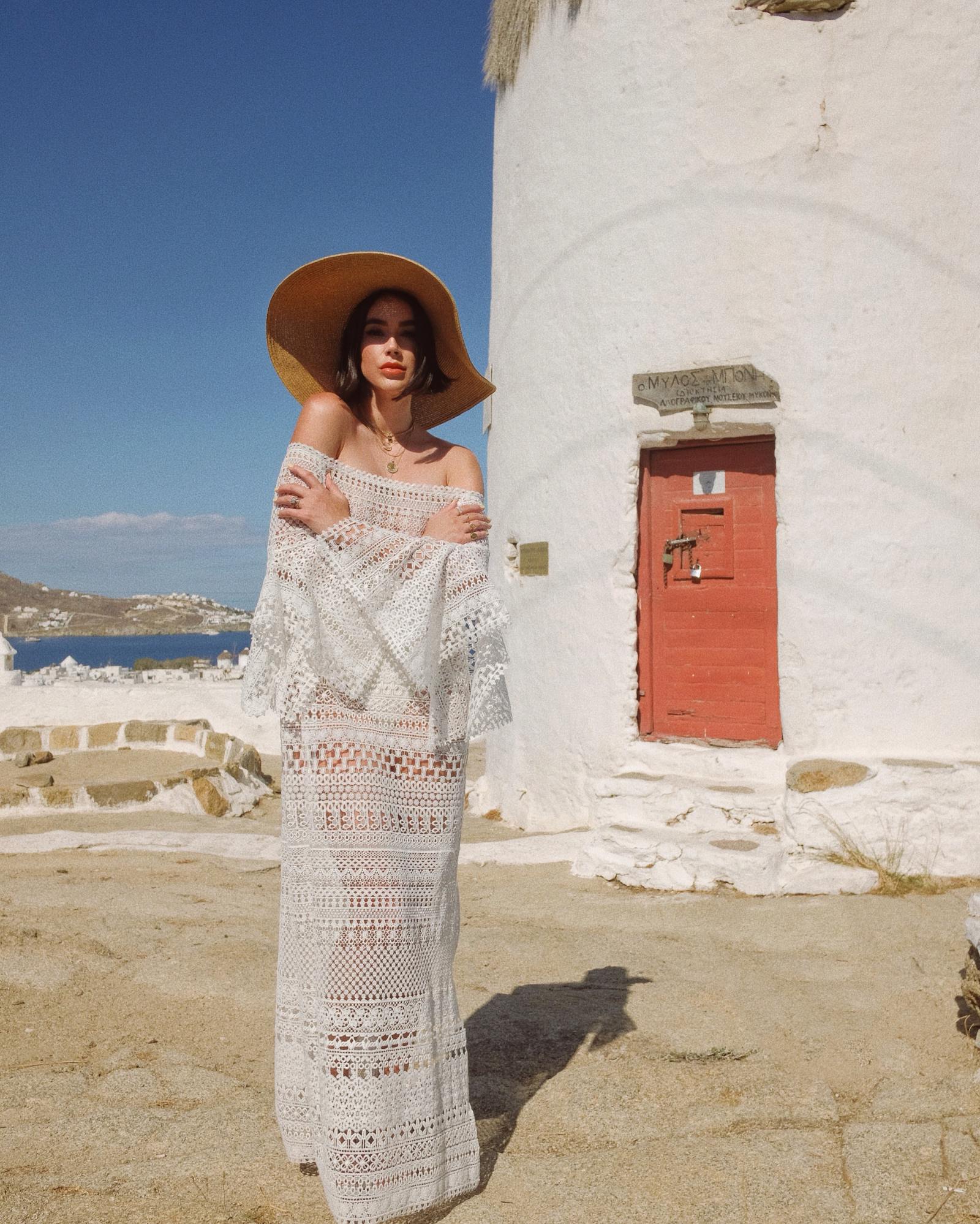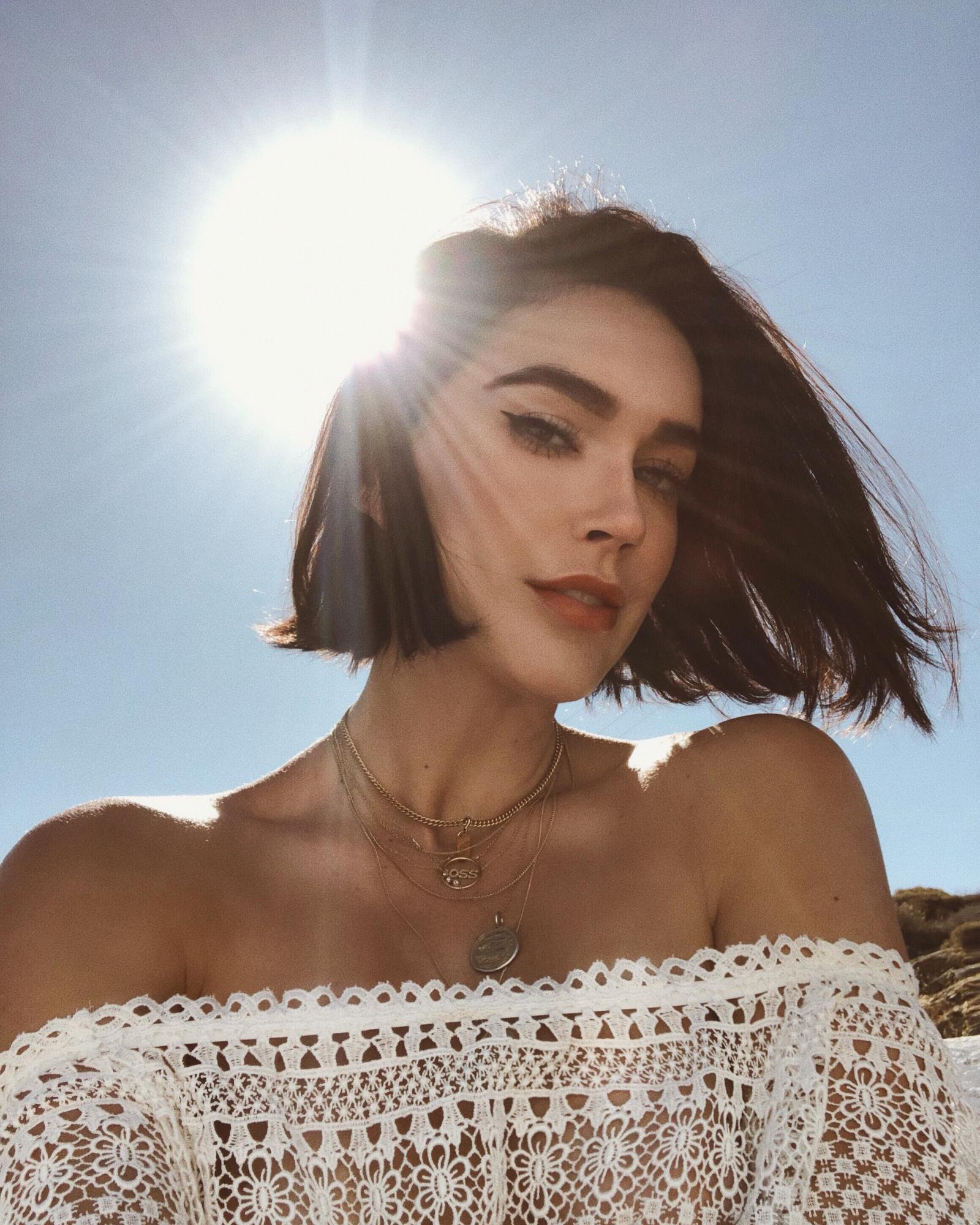 Hat: ZARA (sold out similar here) | Dress: OSCAR DE LA RENTA
Jadyn really wanted to go to the beach, so we decided to check out Ornos beach. There were a ton of restaurants along the beach to grab a bite at and you could rent umbrellas and sunbeds to lay out on, they also had servers coming around taking our orders. Mykonos is more well known for it's nightlife, which we never experienced while we were there because we had Jadyn. But I'm not really one for clubbing anyway so even if Jadyn wasn't with us I know Anthony and I would have skipped out on that portion haha but it has tons of options for that if you were into it.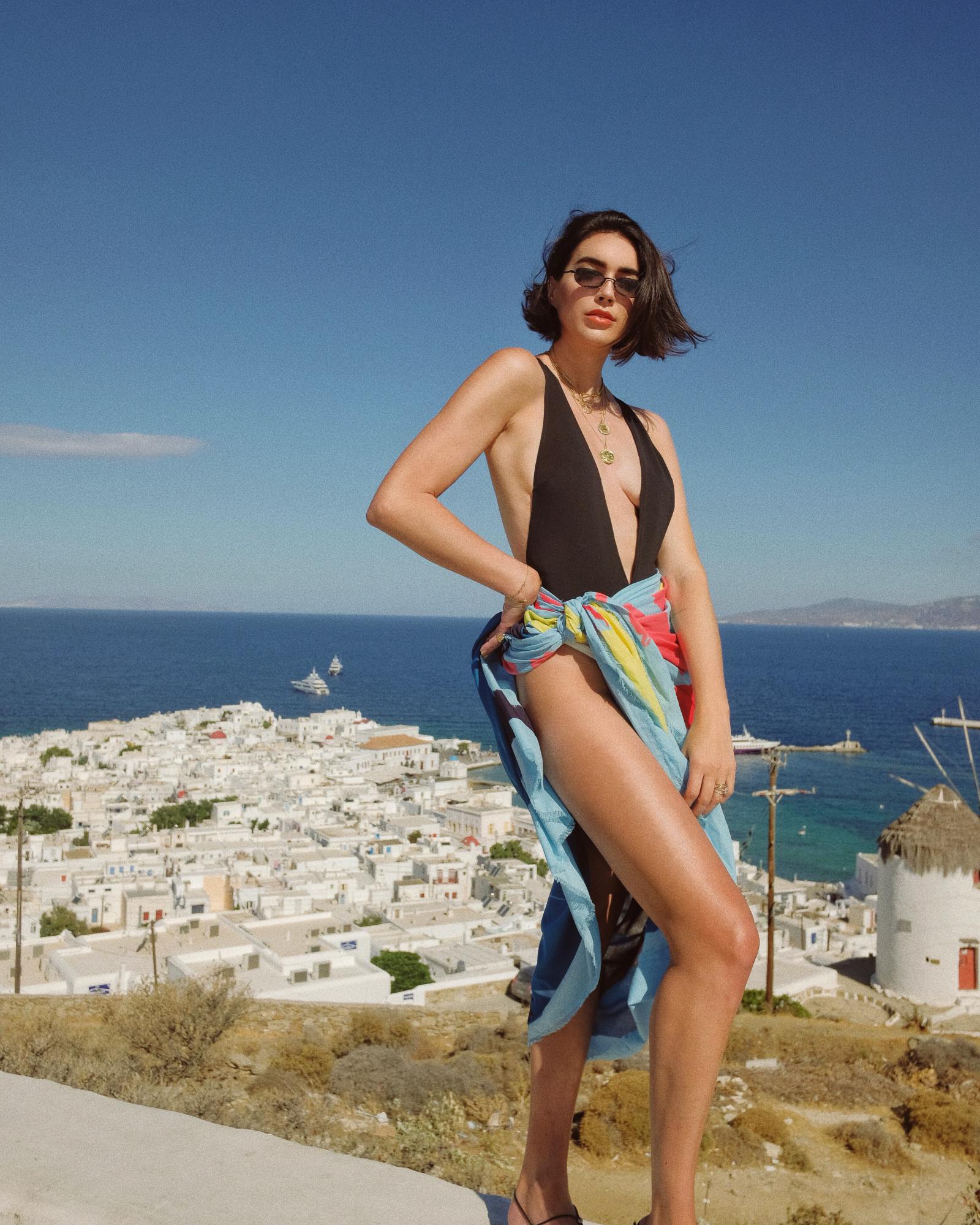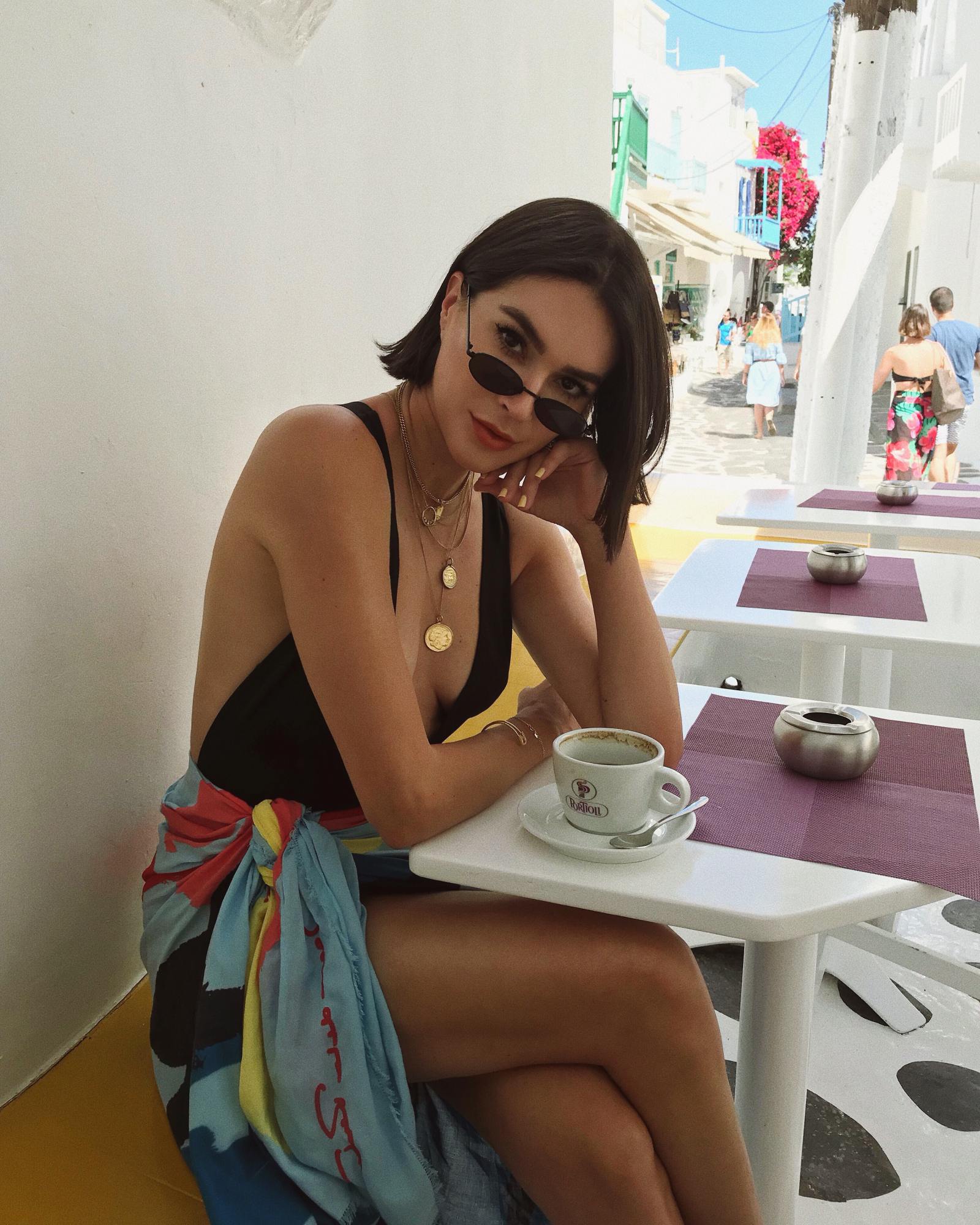 Swimsuit: SOLID & STRIPED | Wrap: OSCAR DE LA RENTA
On our last day, we took a catamaran to Rineia using Mykonos Catamaran. Rineia is another Greek island that is southwest of Mykonos. The island of Rhenia is uninhabited but many go there for the day to swim and tan. A lot of the beaches on the island are different but all have this amazing blue-green colored sea. Jadyn loved swimming in the crystal clear water and it was so nice to be someplace that wasn't crowded.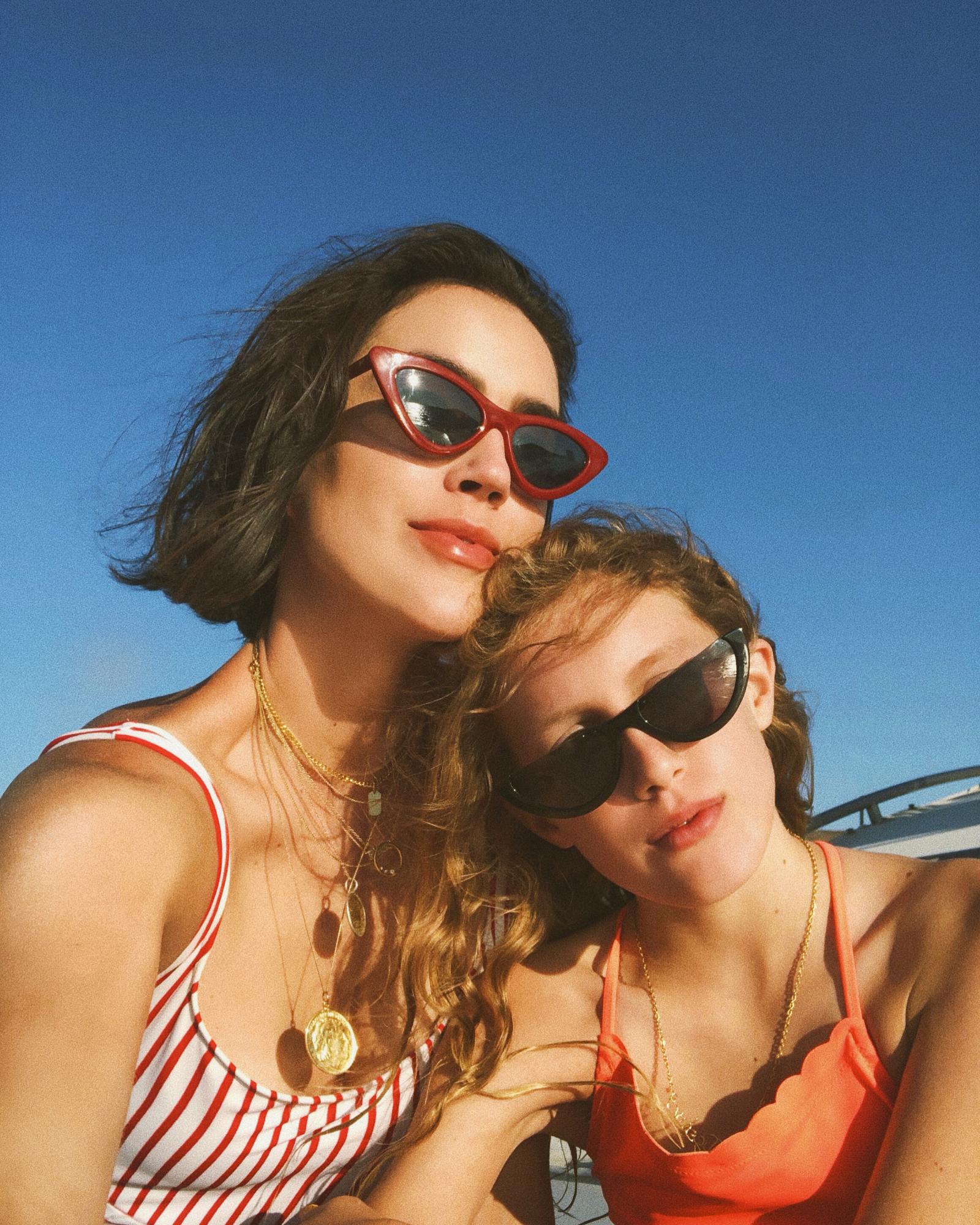 Swimsuit: FOREVER 21 (sold out similar here)
I easily could of spent an entire month on this beautiful island and if I did, here are some of the other places I would of checked out:
Panagia Paraportiani– Visiting the Panagia Paraprtiani will probably be one of the most suggested things if you ask a true Mykonos local. The Mykonos island is covered in beautiful and intricate churches; however the Panagia Paraportiani has to be one of the most famous. Many say that stepping inside the simple yet stunning white building is an almost spiritual experience that cannot be missed. The Panagia also works as the perfect spot from which to view the beautiful Greek sunsets.
Scorpios– Also a beach club, Scorpios is great spot to hang on the driftwood loungers or daybeds. The food is supposed to be the best on the island and is known for it's amazing seafood. After the sunset, the beach club turns into more of a club/cocktail scene but we heard nothing but amazing reviews about the food.
Little Venice– Little Venice has to be one of the most romantic spots on the entire planet. This cluster of isolated buildings will have you wanting to drop your entire home life and move to the magical Greek islands. This spot truly ecapsulates the stunning architecture and vibrant colors that are riddled around the entire Greek nation, but in particular Mykonos. Filled with restaurants, shops, bars and even art galleries you will truly never want to leave.
Spilia– This restaurant is basically hidden in a cave, almost in the sea. You can get table right next to the water and literally watch lobsters being caught right in front of you. You'll even see fresh octopus hanging out to dry when you walk in! The lobster pasta is supposed to be amazing!
Kiki's Taverna– One of the most discreet, unspoiled spots in Mykonos and it also happens to serve some of the most delicious food. Kiki's Taverna will will make you feel like a true local as the food is served in a peaceful courtyard tucked away behind trees yet perched on the beach front. With absolutely no electricity your meal will be served fresh and grilled on a charcoal barbecue!
In case you missed it, check out my recap on Athens and Santorini as well!