High-Slit Tunic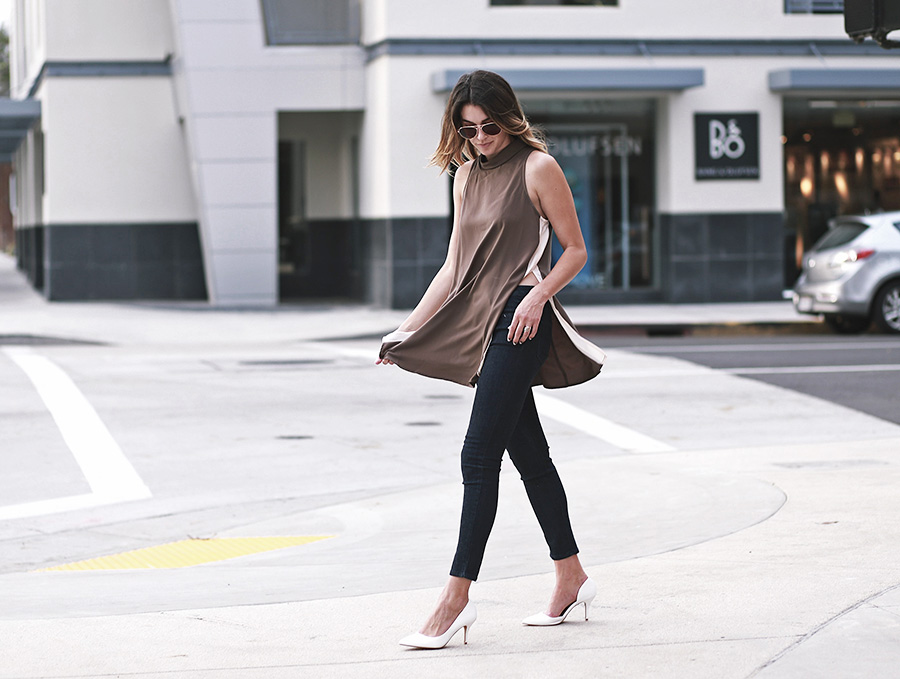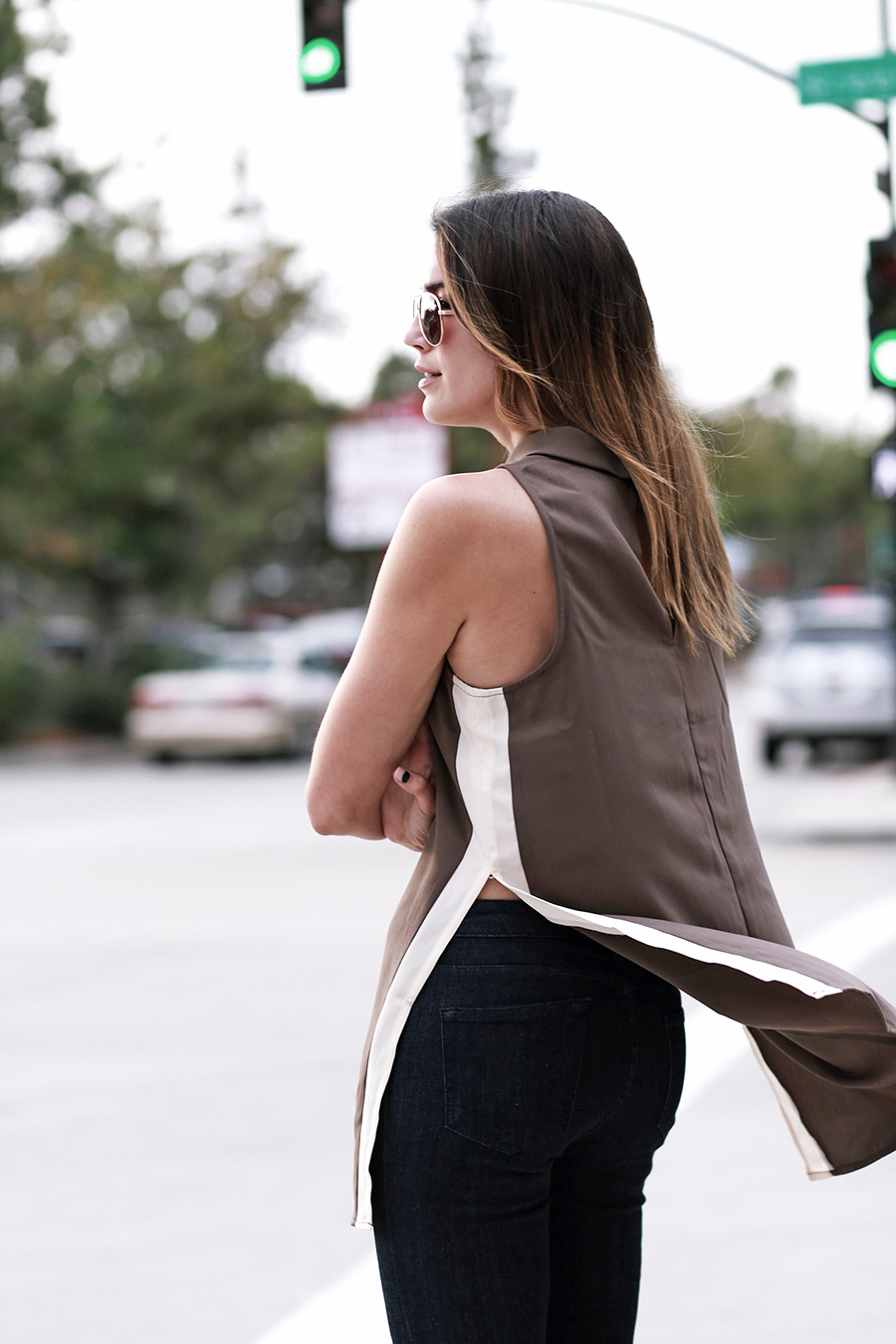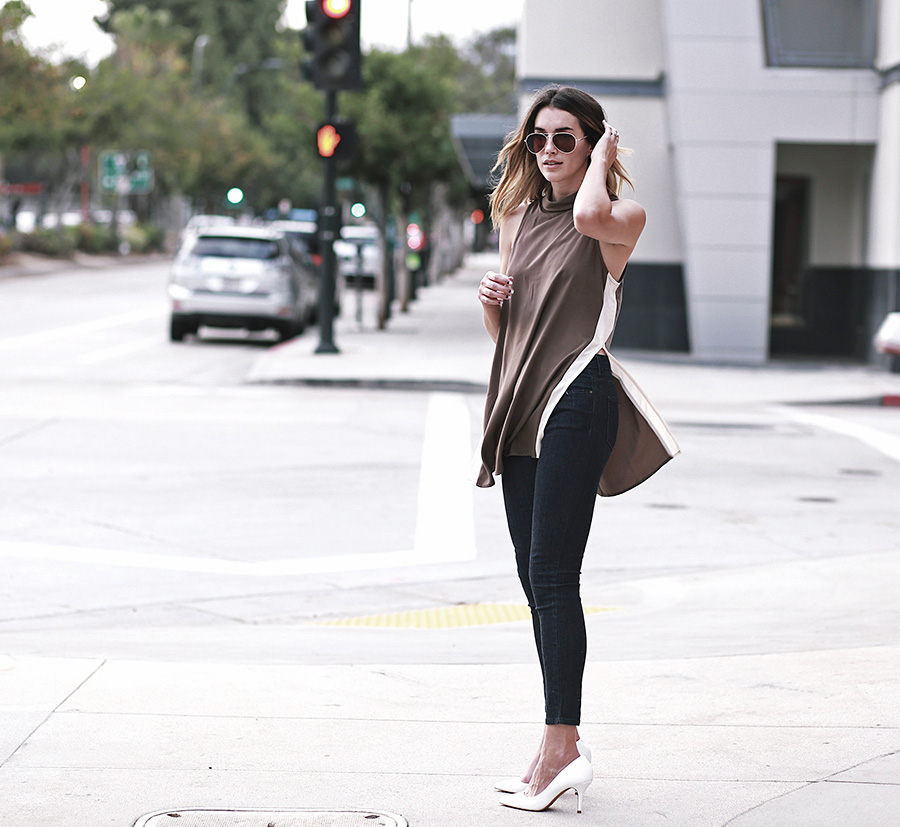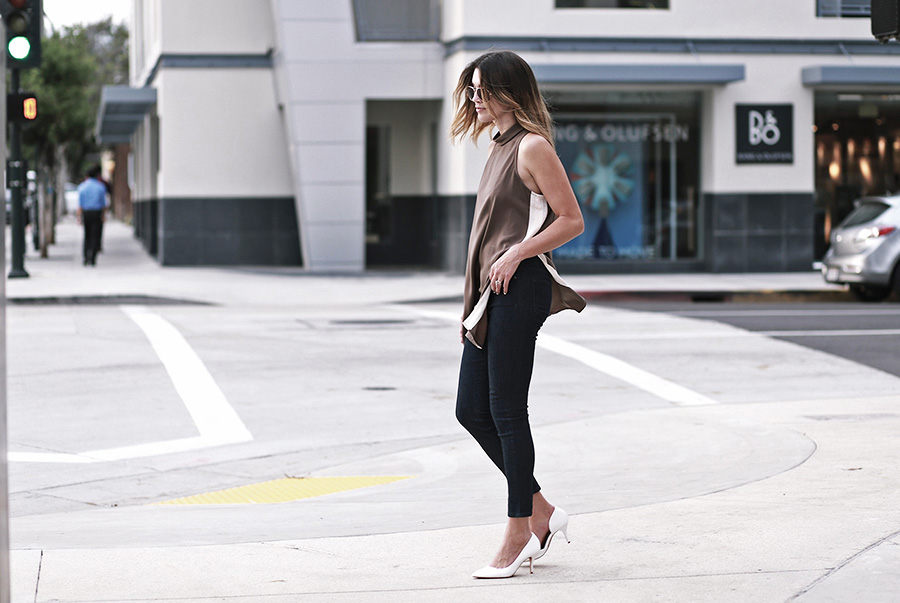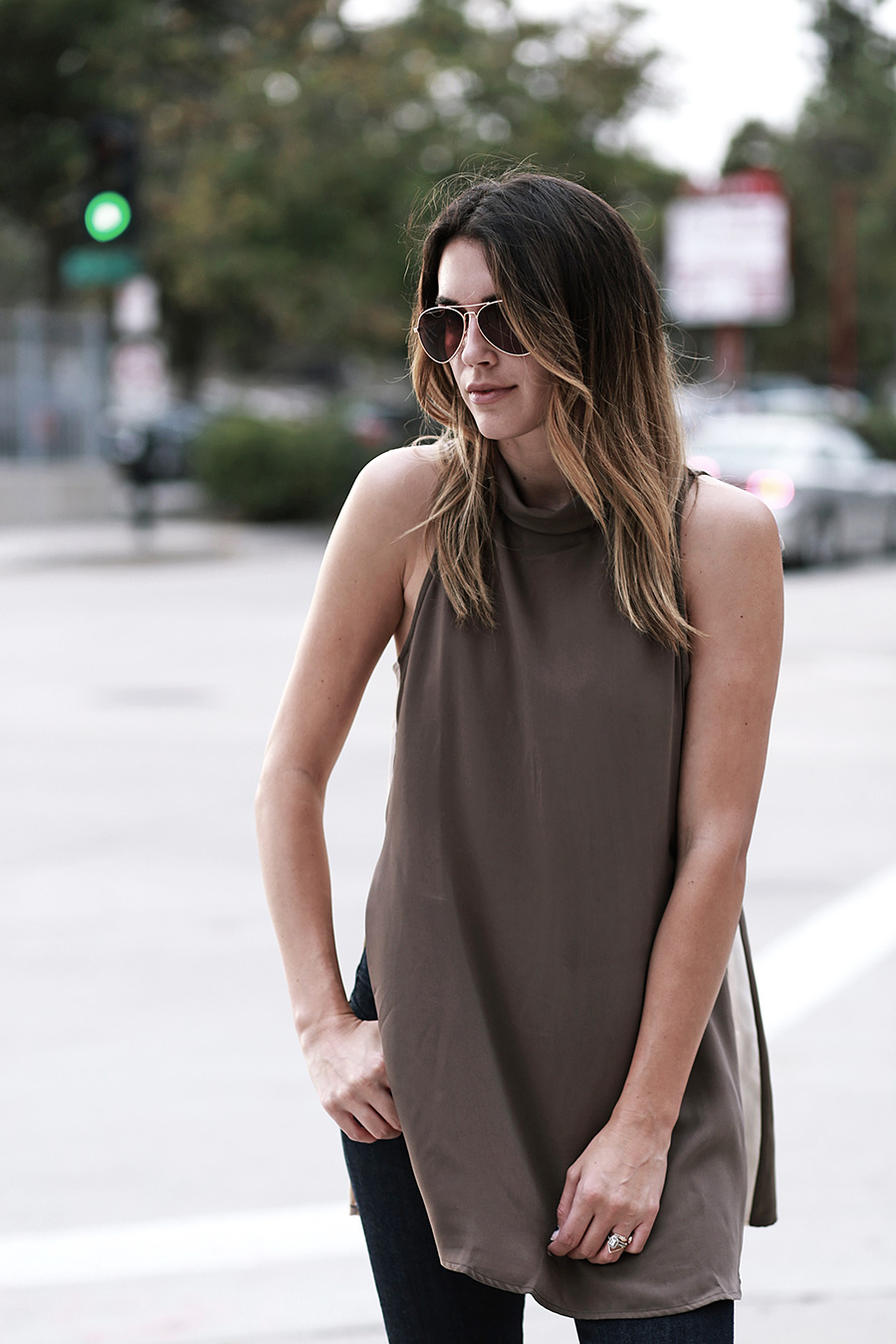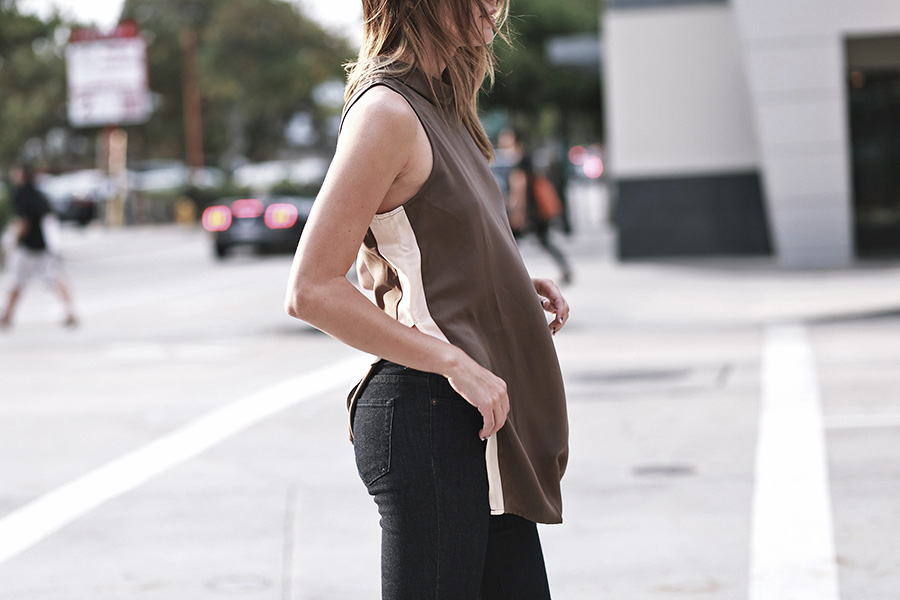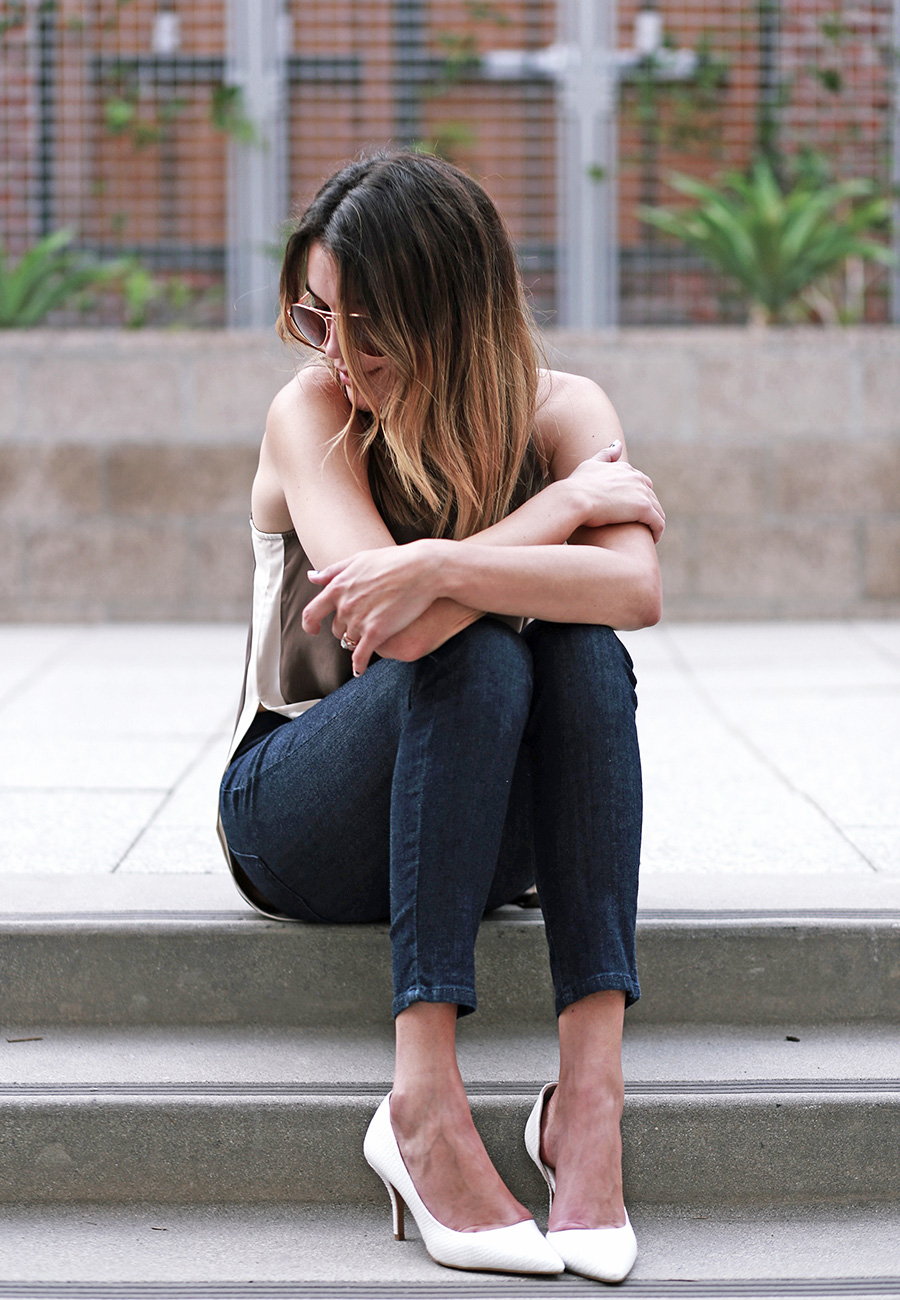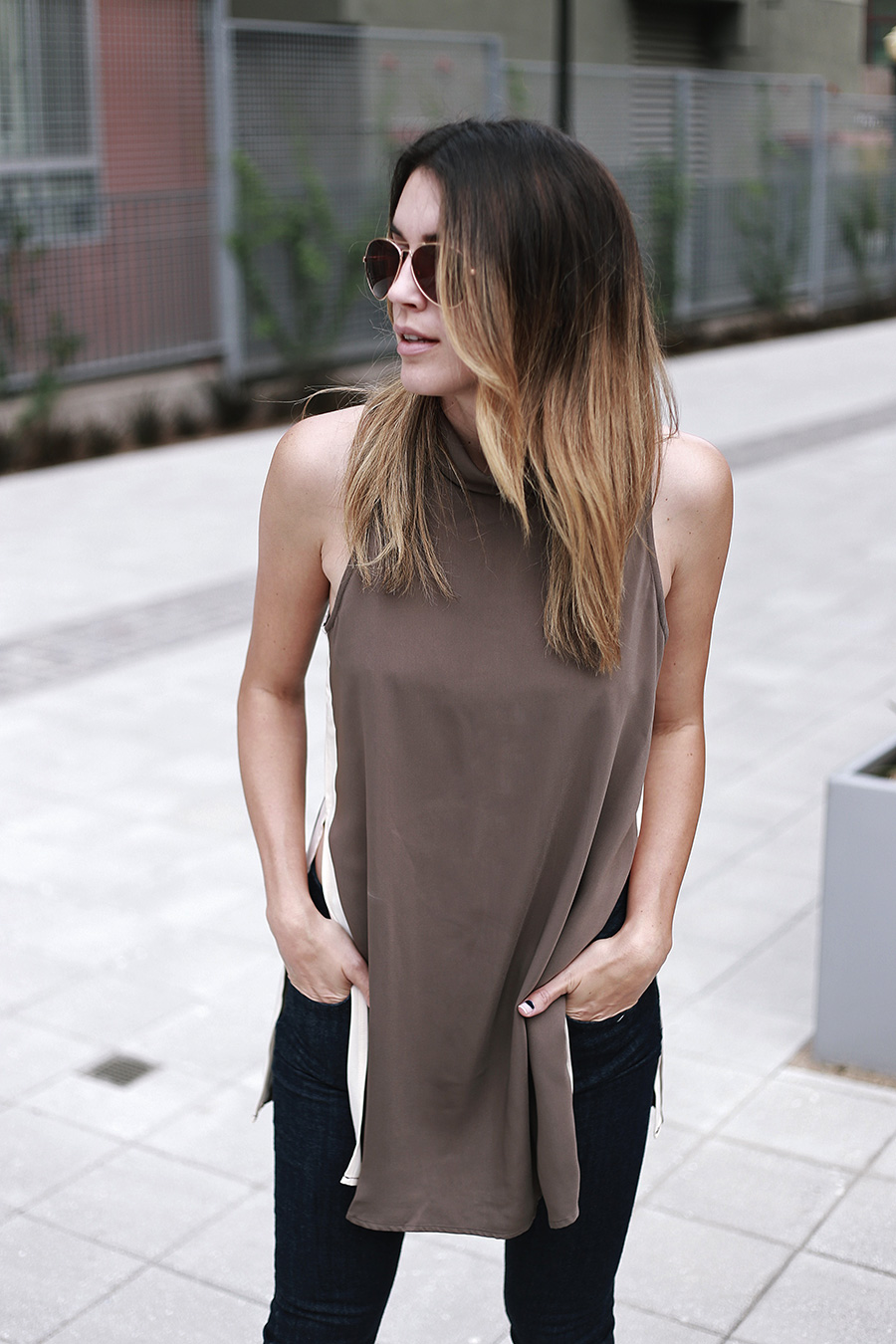 Top: FOREVER 21
Jeans: FOREVER 21
Heels: ALDO (similar GUESS or NORDSTROM)
[thefeedproducts style='four']
Happy hump day! What is the deaaaaaaal with this LA weather lately? It looked so cold outside when I was leaving for errands yesterday, so of course (like an idiot I didn't check my weather app) I threw on jeans, closed toe flats and a light sweater…thinking I would have a cozy day and grab a hot coffee on my way. Yeah right! It was hot as hell, super muggy and gross. I've decided I don't deal well with humidity (and either does my frizz ball hair) maybe time I need to keep an extra t-shirt in my car for a change of clothes just in case. The struggle is real.
In other news, this slit tunic is perfect for days when I actually check the weather in advance and realize that I'll need to be keeping cool. I can't get enough tank tops with a high neckline- the cut is very modern and something you could wear out on a date night without feeling too underdressed. The sporty stripe on the side also draws attention to the slit and I wanted the white detail to pop against my dark pants.
I also wanted to mix something feminine into my sporty vibe and white pointed heels are always a classic.
xx Brittany