My Interview with Demi Lovato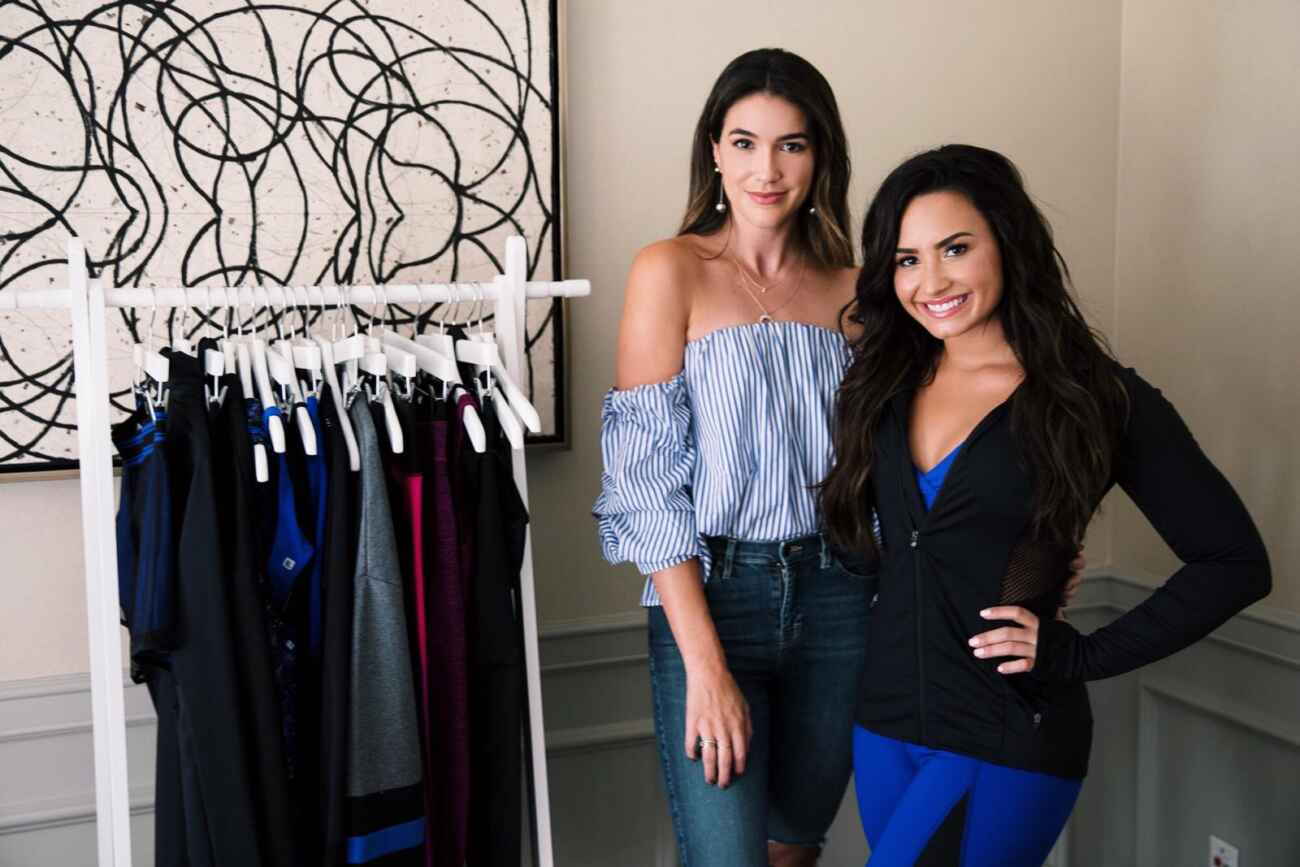 I had the opportunity to interview Demi Lovato at the Four Seasons last week about her collaboration with Fabletics! Fabletics is an an activewear brand co-founded by Kate Hudson that launched in 2013 to offer stylish and high quality pieces at an affordable price point. The Demi Lovato for Fabletics collection features 12 exclusive outfits ranging in sizes XS-3X all curated by Demi.
I personally love Fabletics because their mission is to empower women making a healthy, active lifestyle accessible to everyone – regardless of size, shape, age or ability.
This Demi Lovato collection is also benefiting Fabletics' partnership with Girl Up, the United Nations Foundation's adolescent girl campaign supporting the empowerment of girls everywhere. I think that is so great when you know your purchase also gives back to a great cause.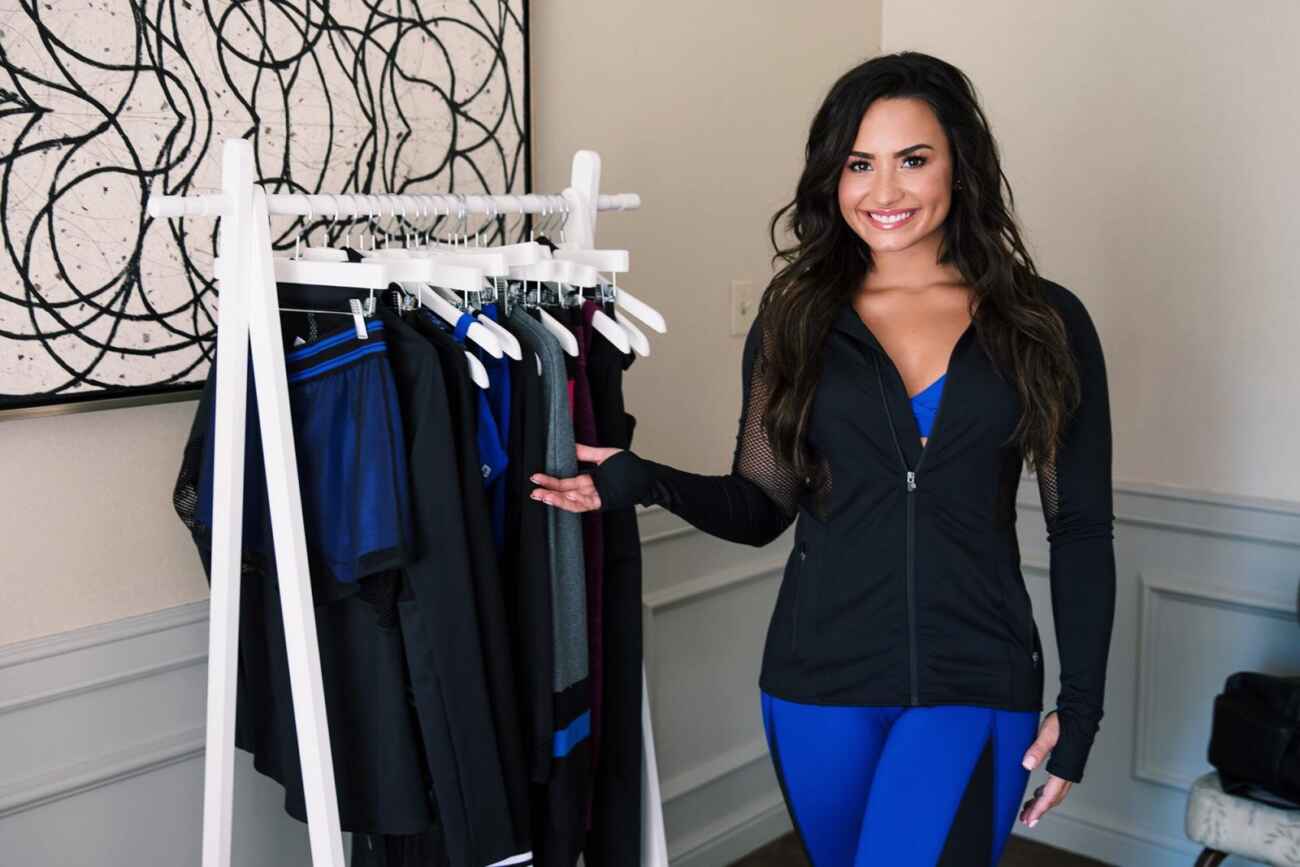 Here is my interview with Demi:
Q: What inspired the capsule collection with Fabletics?
Demi: I workout 6 days a week, so I am always in the gym. I also don't get dressed up everyday. Wearing heels and getting glammed up is only something I do when I have to, because I do it so much. I like to wear athleisure clothes and I wanted to create something I would wear day-to-day and my fans could wear as well.
Q: How much of the creative process were you involved with?
Demi: I was involved in a lot of the creative process, going through the outfits, narrowing it down to which outfits were actually going to make it in the collection. I also picked the colors and basically went in and said, "I love this, don't like that, let's add this" I was very much hands on with it.
Q: How would you define your style in three words?
Demi: Chic, edgy and sophisticated.
Q: How has your personal style impacted your activewear designs?
Demi: I wear edgier clothes, so having edgier clothes in my collection has been impacted by my personal style.
Q: What makes Fabletics unique to other activewear lines?
Demi: Fabletics is inclusive to all shapes and sizes and I think that's what is really special about Fabletics. They do a really good job at making clothes that are flattering on all shapes and sizes.
Q: If we're only able to pick one piece from your capsule, which one would it be and why?
Demi: I love wearing jackets when I workout, it makes me sweat more and I feel more comfortable in them. I would say it is the jacket I am wearing right now with the mesh panel and thumb holes. It's super cute!
Q: What is your advice to young women who may be struggling with their body image?
Demi: Just know you are beautiful the way you are and no one else can tell you what is beautiful and what isn't. There are people with all shapes and sizes and just because you don't look a certain way doesn't mean you aren't beautiful.
Q: Has fitness always played a strong role in your life or do you remember times where you wouldn't workout?
Demi: About 3 years ago, I got a trainer and started getting involve with fitness. Back in the day, I used to do it too much and now I found a healthy balance. I went through a period of time where I didn't work out at all. I got a trainer and I just fell in love with it. Now I put my physical and mental health in front of my work and everything!
—
I was also able to chat with Demi about her upcoming projects, which includes a new album and a documentary!
Demi recently released her new song Sorry Not Sorry, available on iTunes and across all digital platforms and her album will be dropping later this year that will be more R&B and soulful.
Her documentary will also be coming out later this year called Simply Complicated. It follows the process of Demi making her album, what it's like turning 25, her charity work and an inside glimpse of her life. It will be available on YouTube, so stay tuned!
What do you guys think of Demi's new collab with Fablectics? Comment below!
xx Brittany