New Year's Eve
Wearing: Shoppiin coat, Nike sneakers

Happy New Year! I can't believe 2014 is already (almost) over, what an amazing year. My favorite memories by far were family adventures to the Caribbean and New York… any time I can getaway with my two favorite people I'll take it!
I'm looking forward to 2015 and new adventures it will bring, but right now we're focused on planning Jadyn's birthday party (she's turning eight on January 10th and couldn't be more excited). I'm also trying to finish up the deco in our place and get us fully settled in (I'll post links to the items I found when it's all completed).
The streets by our home are getting prepped for the Rose Parade and we'll be spending tomorrow morning freezing our buns off checking out the floats and stopping to smell the roses (literally). Tonight is supposed to be record breaking cold… get ready SoCal- it may hit the 30s.
Here's a few more links to items on my Instagram lately: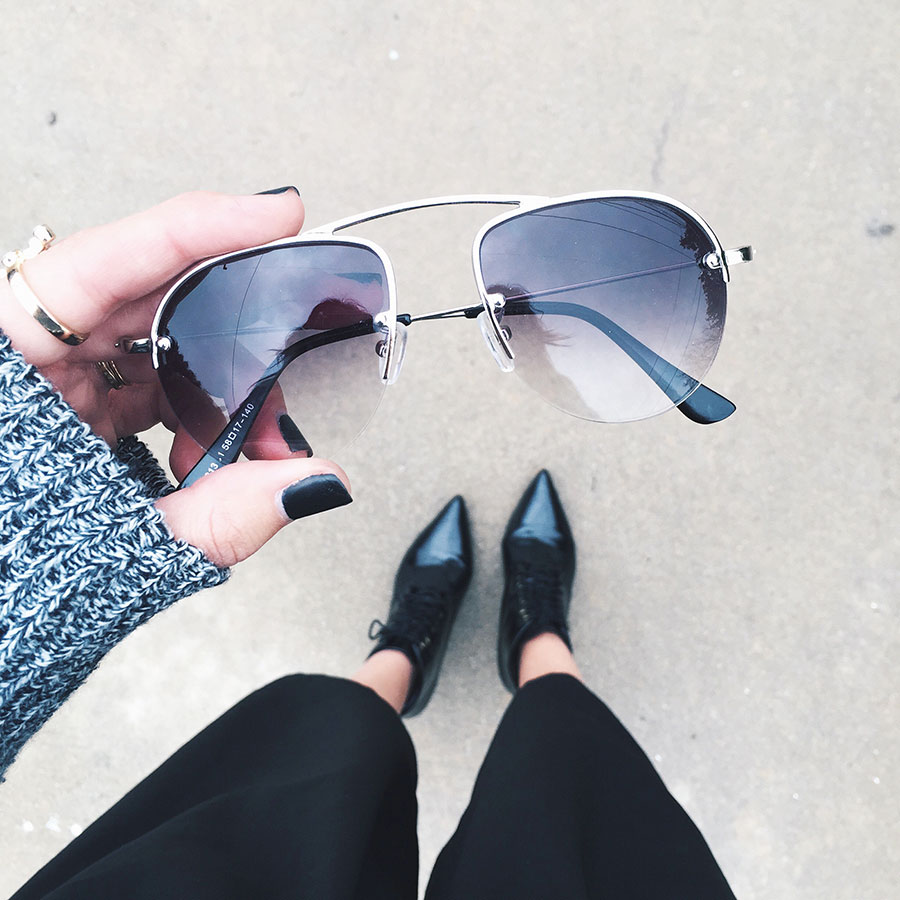 Polette sunglasses, Mango booties