New York Fashion Week Recap
What an amazing whirlwind experience I had last week in New York for SS16 Fashion Week! One word to describe it overall: crazzzzy. Non stop on-the-go the entire time! Here's just a little more insight as to what I did each day:
Wednesday:
I got off the plane into extreme humidity… and was met by a guy in the airport that said there was a taxi shortage and to get into his black suburban for a quicker ride- yeah right. Lesson of the day: either Uber or taxi, don't get into a stranger's cars that you didn't order (and I didn't).
After almost being kidnapped, I checked into the Hudson Hotel and met up with Michelle for the best tuna poke tacos at the Hudson Common. We were definitely obsessed with the hanging lights everywhere!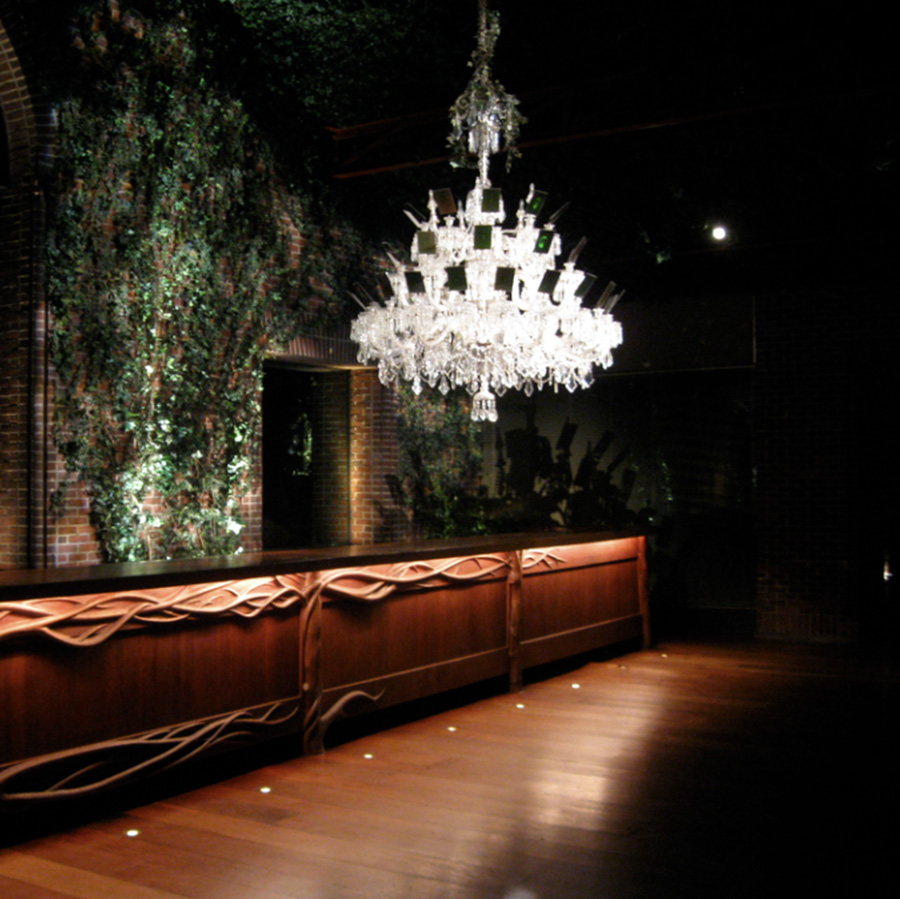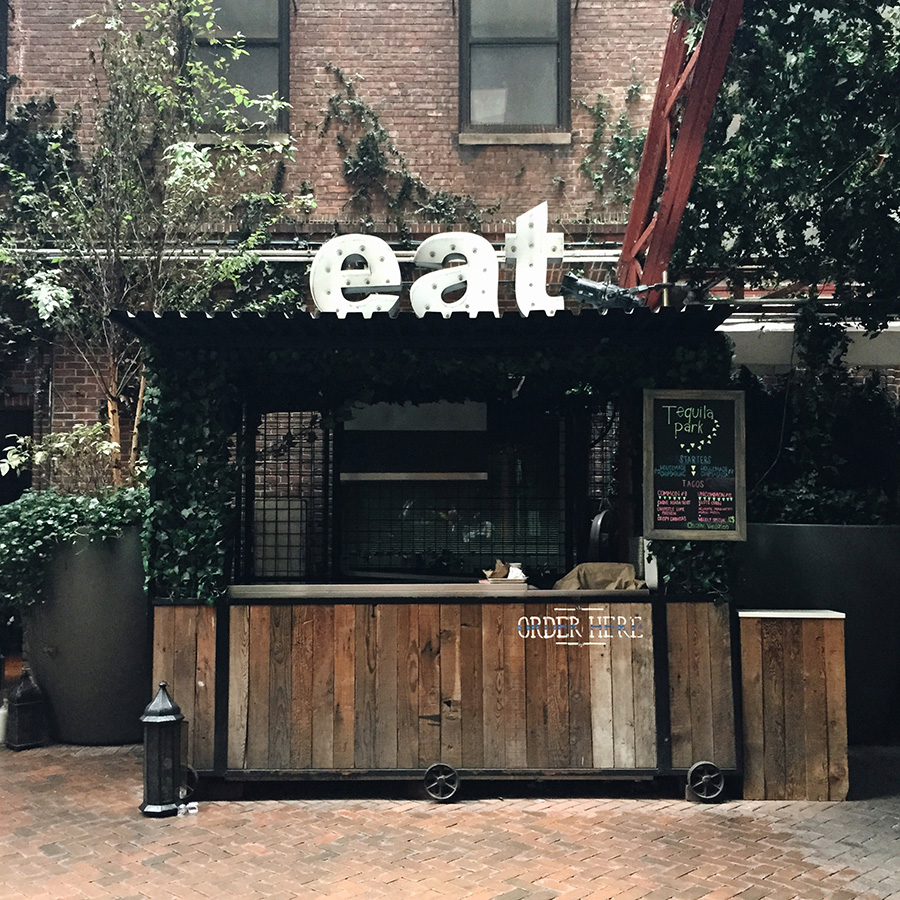 The Hudson overall was absolutely adorable with the garden vibes outside and the unique interior- the coolest chandelier in the lobby was probably my favorite! I recommend lounging in Tequila Park in the evening too, so relaxing.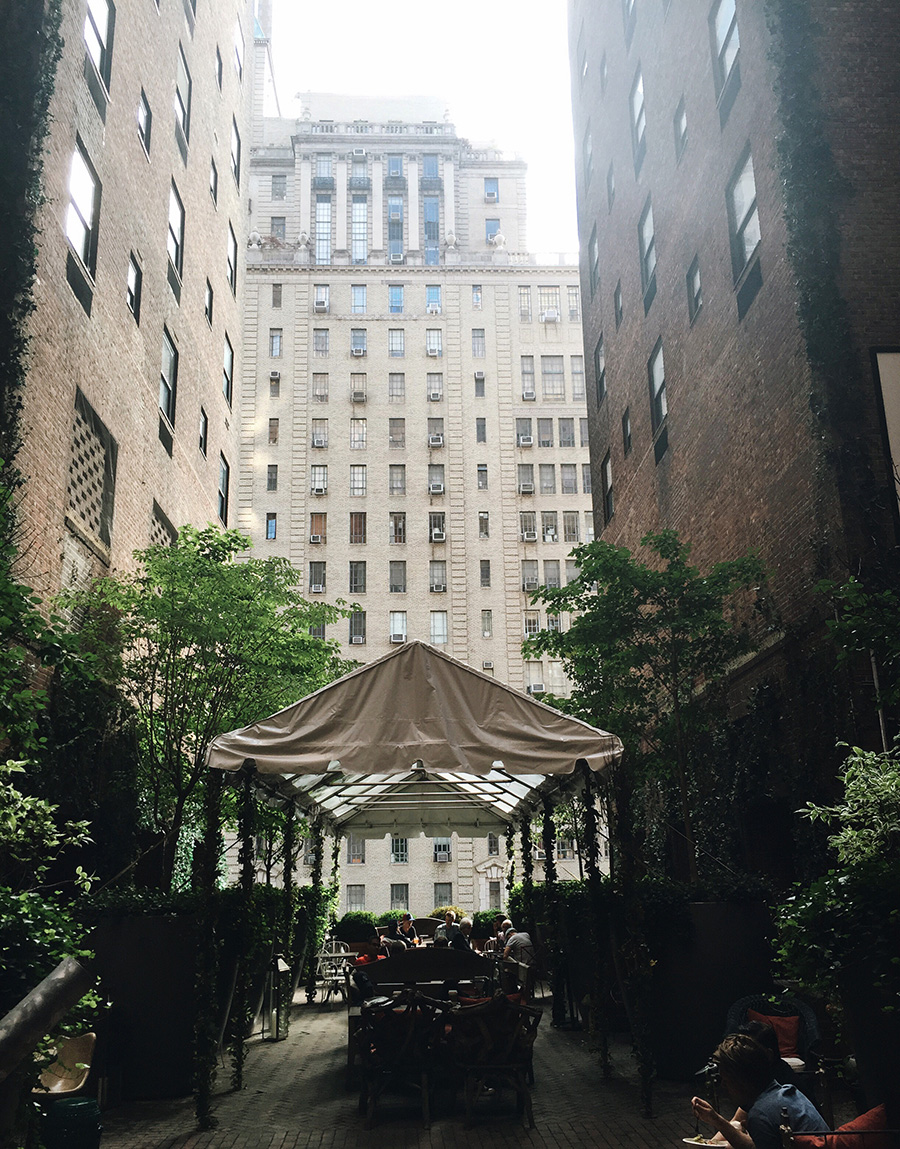 Thursday:
We were up early to get ready for the BCBG Max Azria show and witnessed major pastels, layering and bucket hats for the new season- my favorite was the color blocked pieces.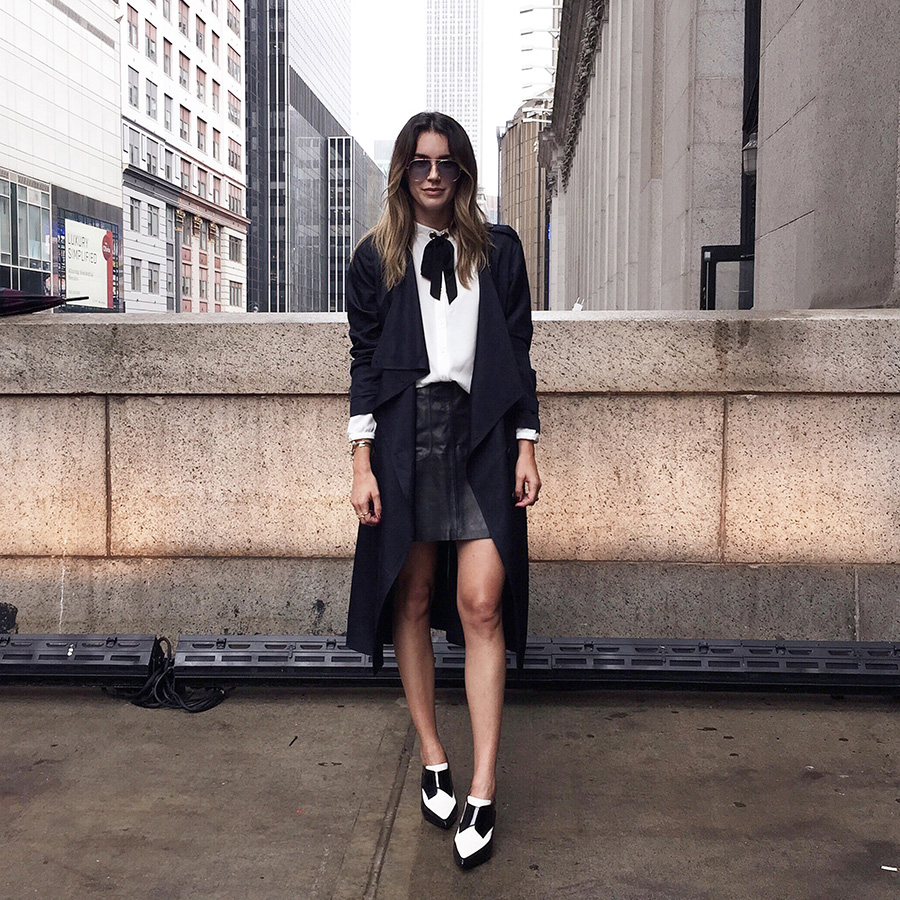 Blouse: PIXIE MARKET
Skirt: FRENCH CONNECTION
Heels: BANANA REPUBLIC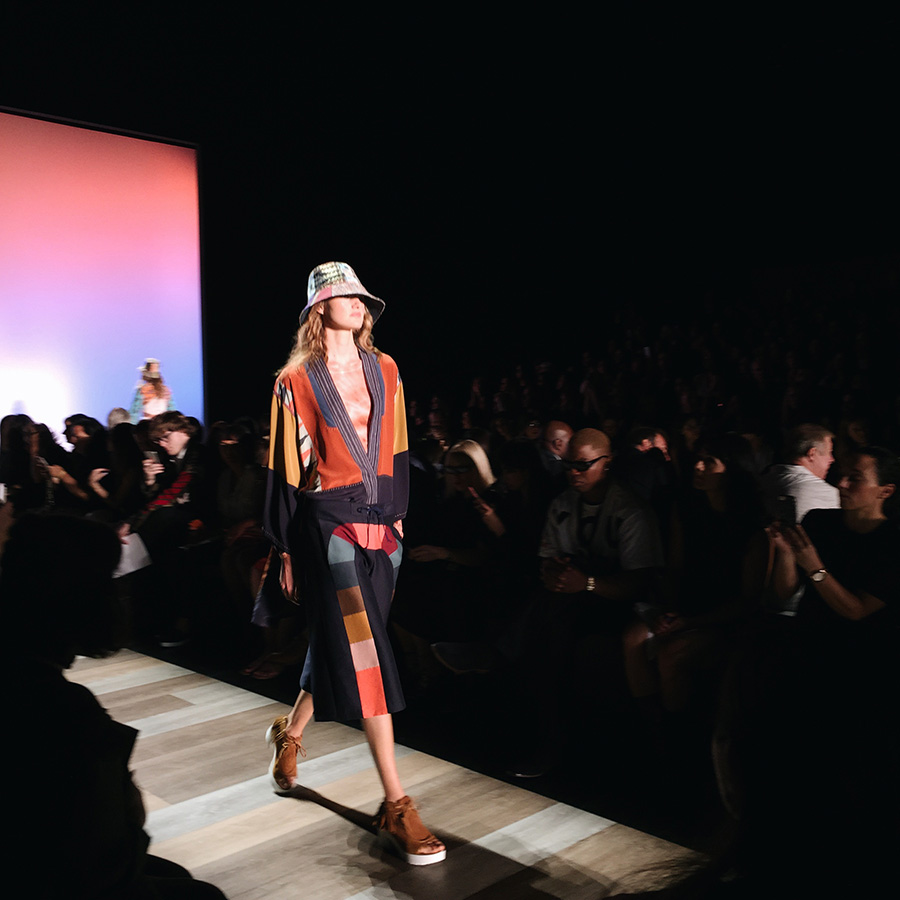 After, I rushed over to a Proactiv Brunch which was hosted at Hotel on Rivington. Of course I still had room to eat after that (what's new?) and we headed to Cafe Clover and enjoyed buratta, veggie burgers and spicy summer corn (so delish).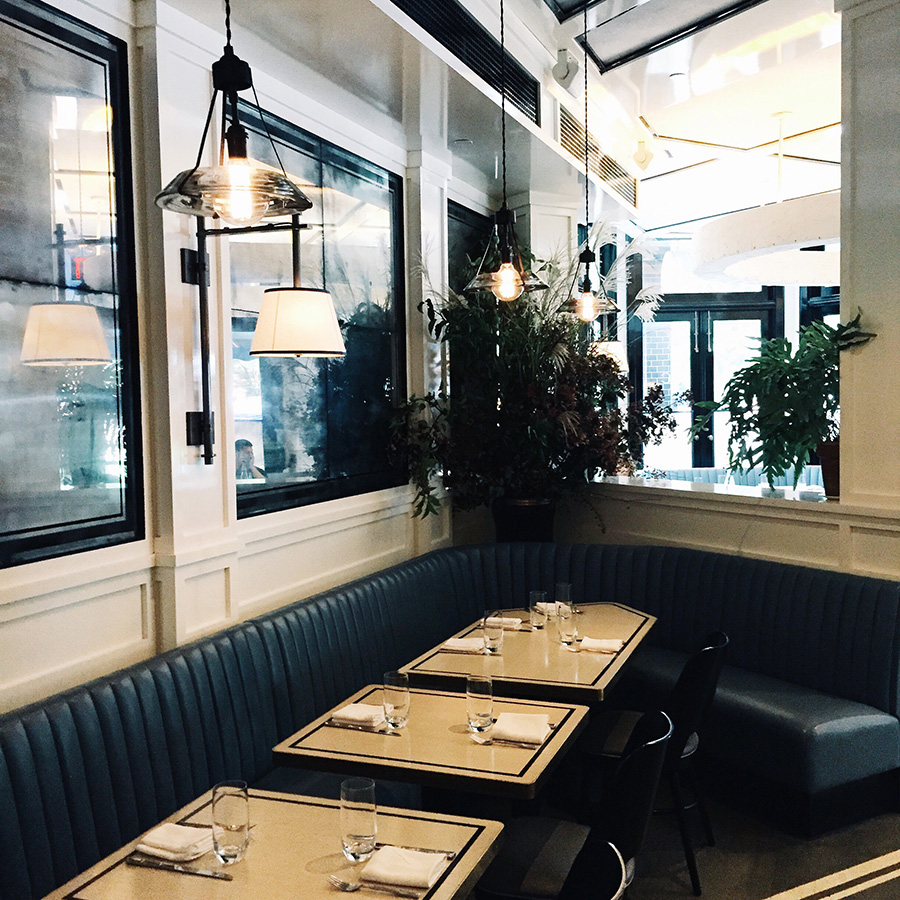 By this point, it was starting to rain pretty hard and we rushed over to the Marissa Webb show and arrived half soaking for her gorgeous collection (we found umbrellas shortly thereafter, thank goodness).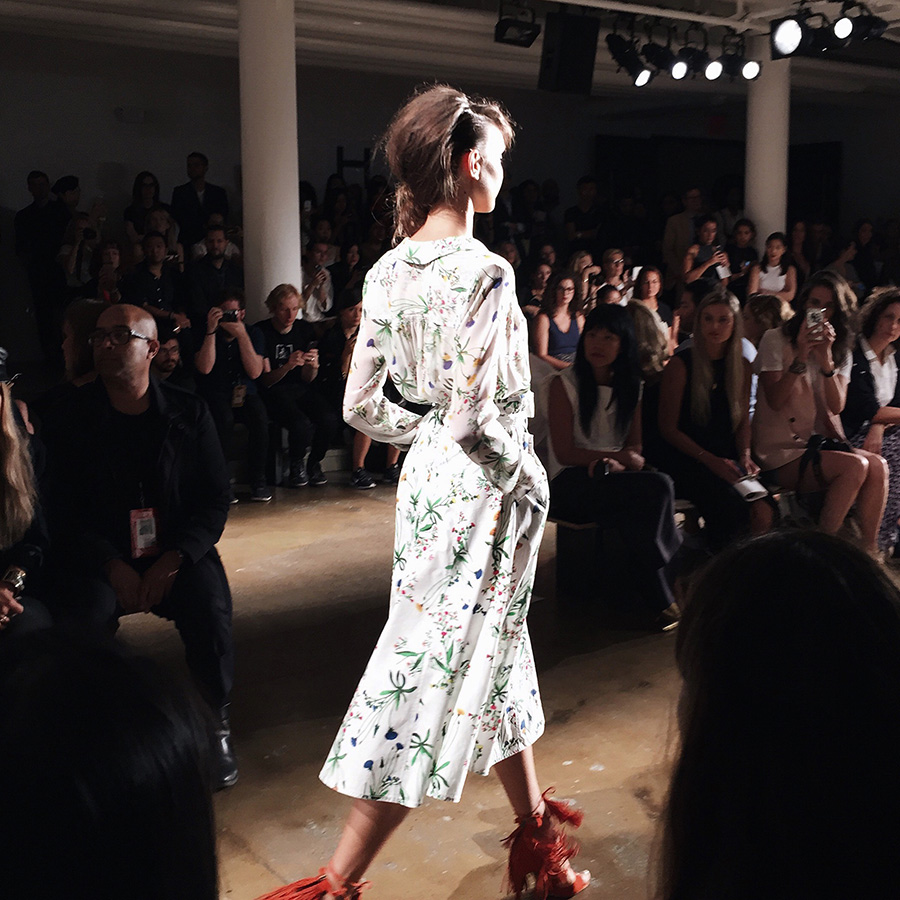 Next we explored SoHo and shopped at French Connection for our looks the next day. That evening we checked out the Nylon Magazine party hosted at Up & Down and after stuffed our faces with the best pizza at a local shop around the corner from the Hudson. Such a jam-packed day!
Friday:
We said goodbye to the Hudson and checked into the Sofitel, which was a tad bit closer to Times Square and a few blocks from 5th avenue.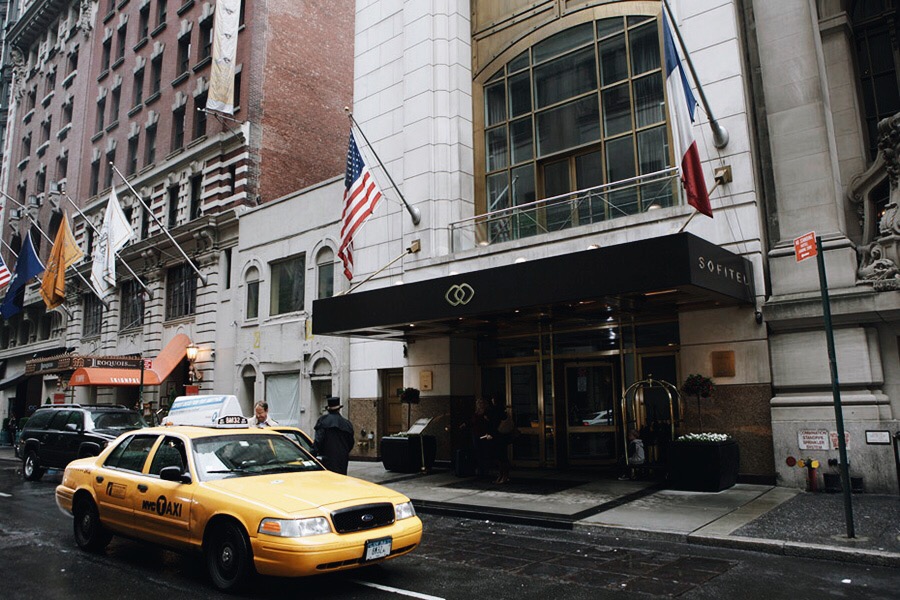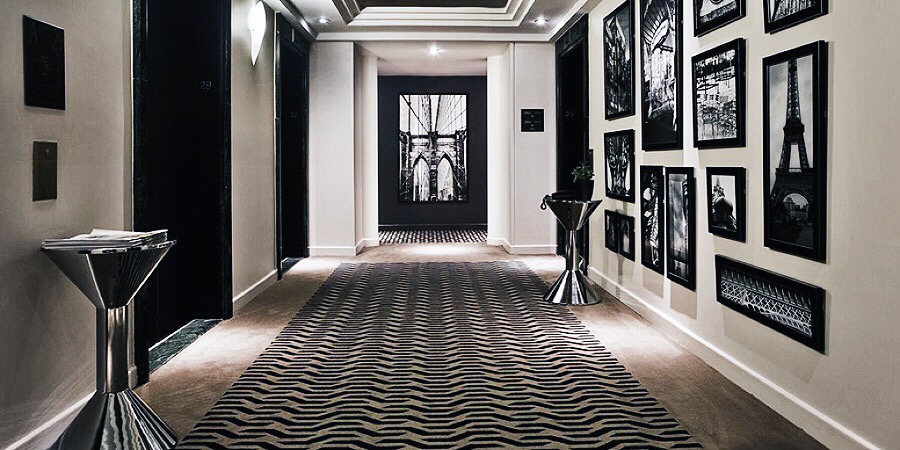 We had an awesome room on the 27th floor with breathtaking views and amazing room service! I always try to experience more than one hotel when I travel (if time permits)- just to get different perspectives of the city overall.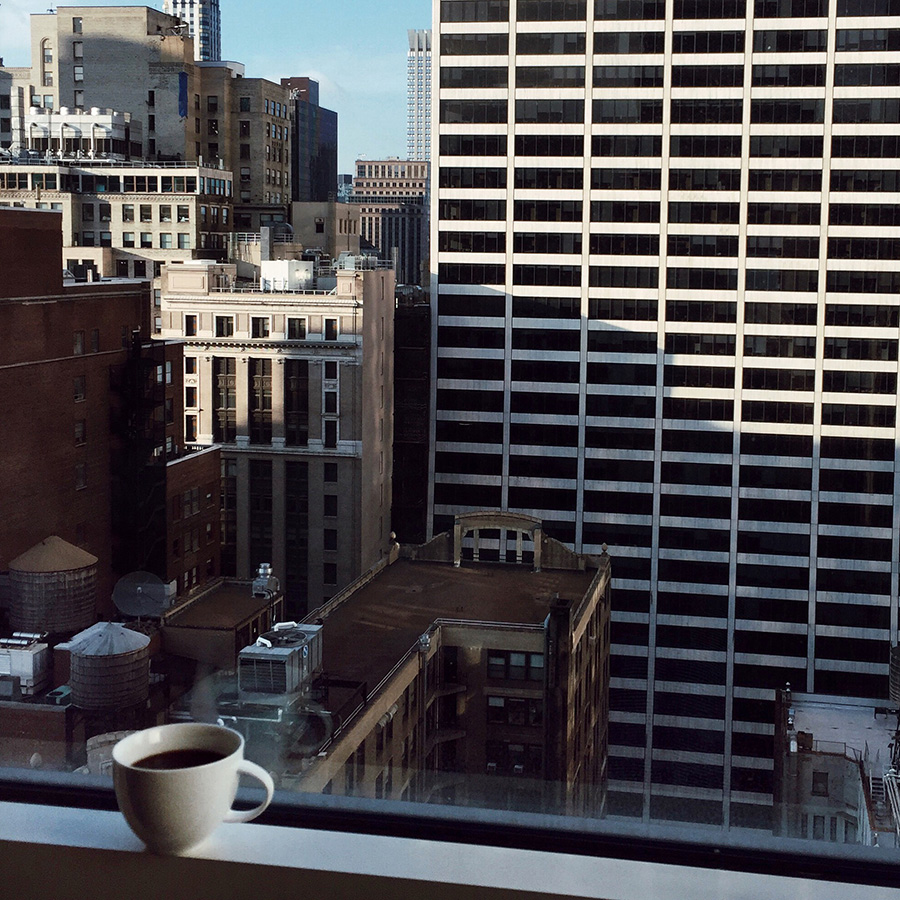 We then headed to 12 Chairs in SoHo for a meeting and after made it just in time to Betsey Johnson for her killer 50th anniversary show.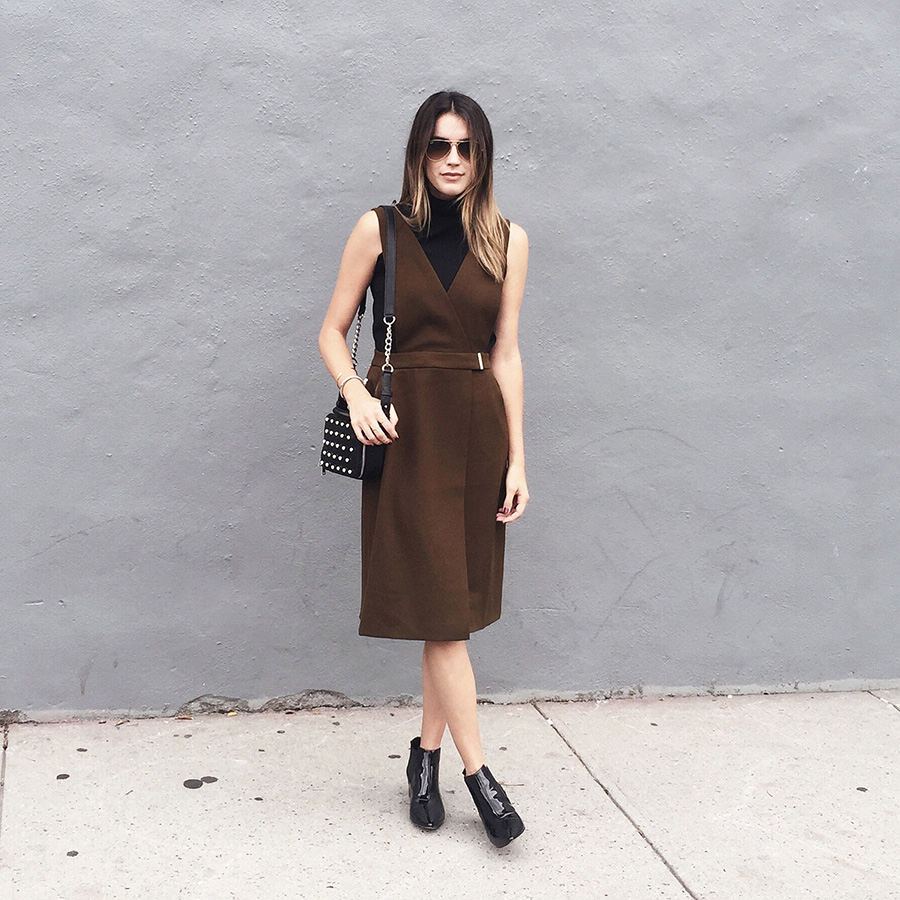 Top: FRENCH CONNECTION
Dress: FRENCH CONNECTION
Booties: FRENCH CONNECTION
The Nicole Miller show was later that evening followed by a fun dinner with fellow blogger baes at Chalk Point Kitchen.
Saturday:
This day was extremely busy and seemed like I was Ubering everywhere like crazy (with mega fashion week surcharges). The Frame Denim presentation was early morning and I loved the emphasis on the clean white looks! I then headed to Jill Stuart show before meeting up with some really awesome blogger baes who are literally hilarious (and if you don't follow them on Snapchat- make sure you do)!
This day I got a pretty good workout from walking and laughing in general, so much fun.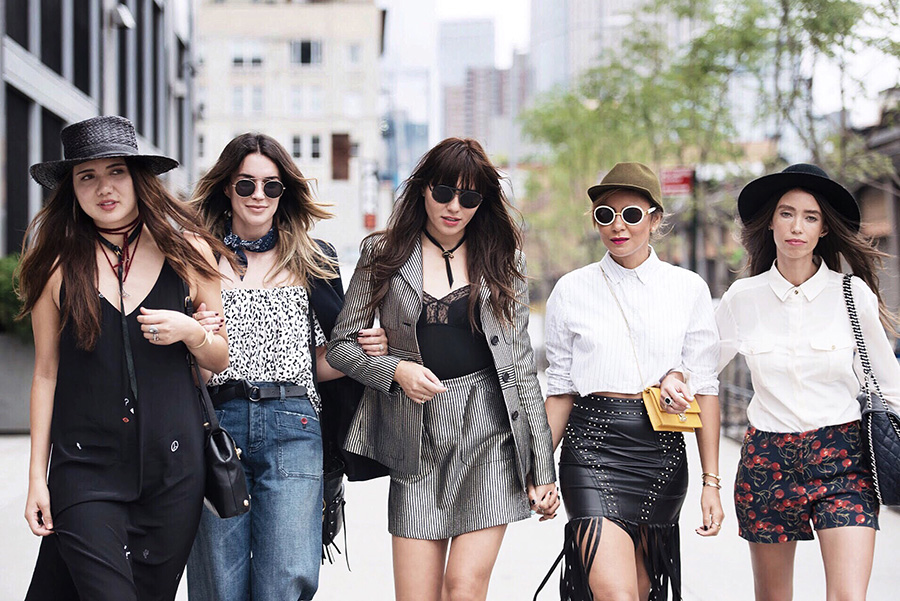 Left to right: Dylana Suarez, Natalie Suarez, Taye Hansberry, Thania Peck
We first went to the Julianna Bass show then checked out the Vogue Retreat which was basically a refuel stop with drinks, snacks and charging areas for those attending the shows. Next, we headed to Mara Hoffman and did a few interviews with street style photographers after the show.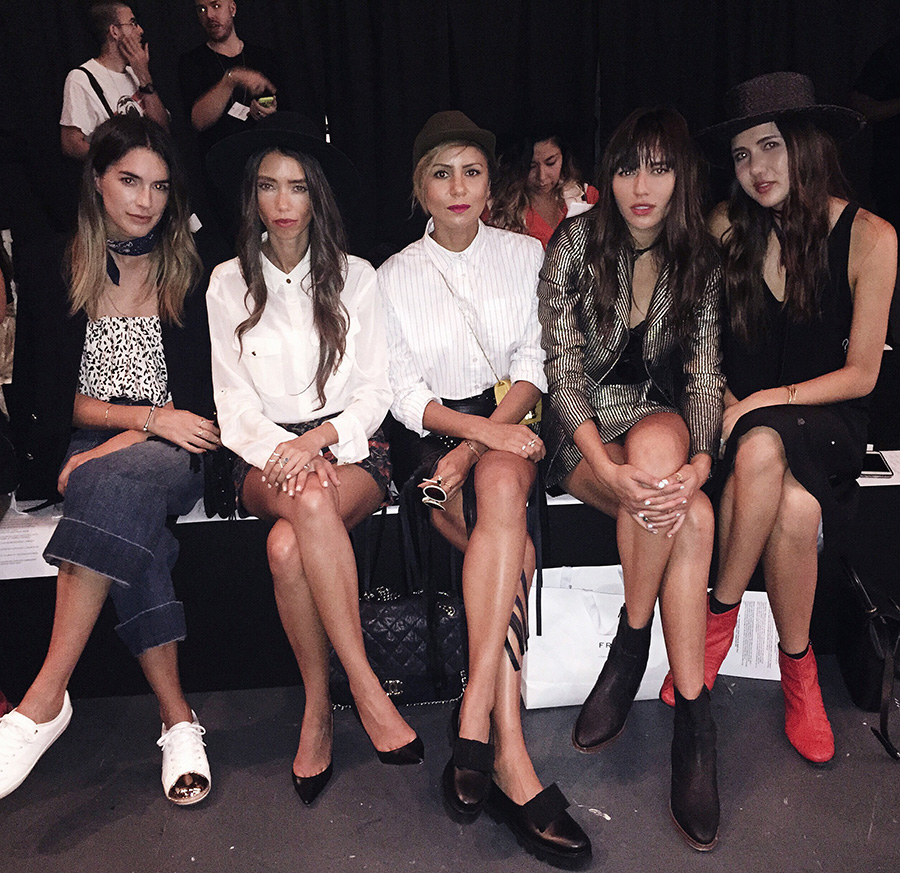 Blouse: ANTHROPOLOGIE
Jeans: ANTHROPOLOGIE
Blazer: Thrifted
Sneakers: ALDO
By this point we realized we hadn't had caffeine yet for the day and headed to Ground Support for iced matcha lattes. The last stop of the day was the Banana Republic Presentation, and I loved the sophisticated but casual pieces for spring- they've been very on point lately (especially the shoes).
I tried to Snapchat as much as possible, but literally it's such a battery drainer and even my portable charger was dying. Next time I'm bringing a bigger battery backup, especially with how much I relied on my phone for scheduling rides, e-mails, photos, etc. and how little time there was for an actual wall charge (major lesson learned there).
That evening, we headed to Tijuana Picnic for literally the best guacamole ever. No joke, I'm sad they don't have one here in LA because I'm still craving it. I would also recommend the Grapefruit Gringo cocktail, Shrimp Tacos and Ezquites. Everything was on-point, we ended up staying there most of the night before heading back to prep for another busy morning.
Sunday:
I woke up early to shoot a few looks with Dane Brown while slurping down a cold brew from Gregorys (right across the street from the Sofitel).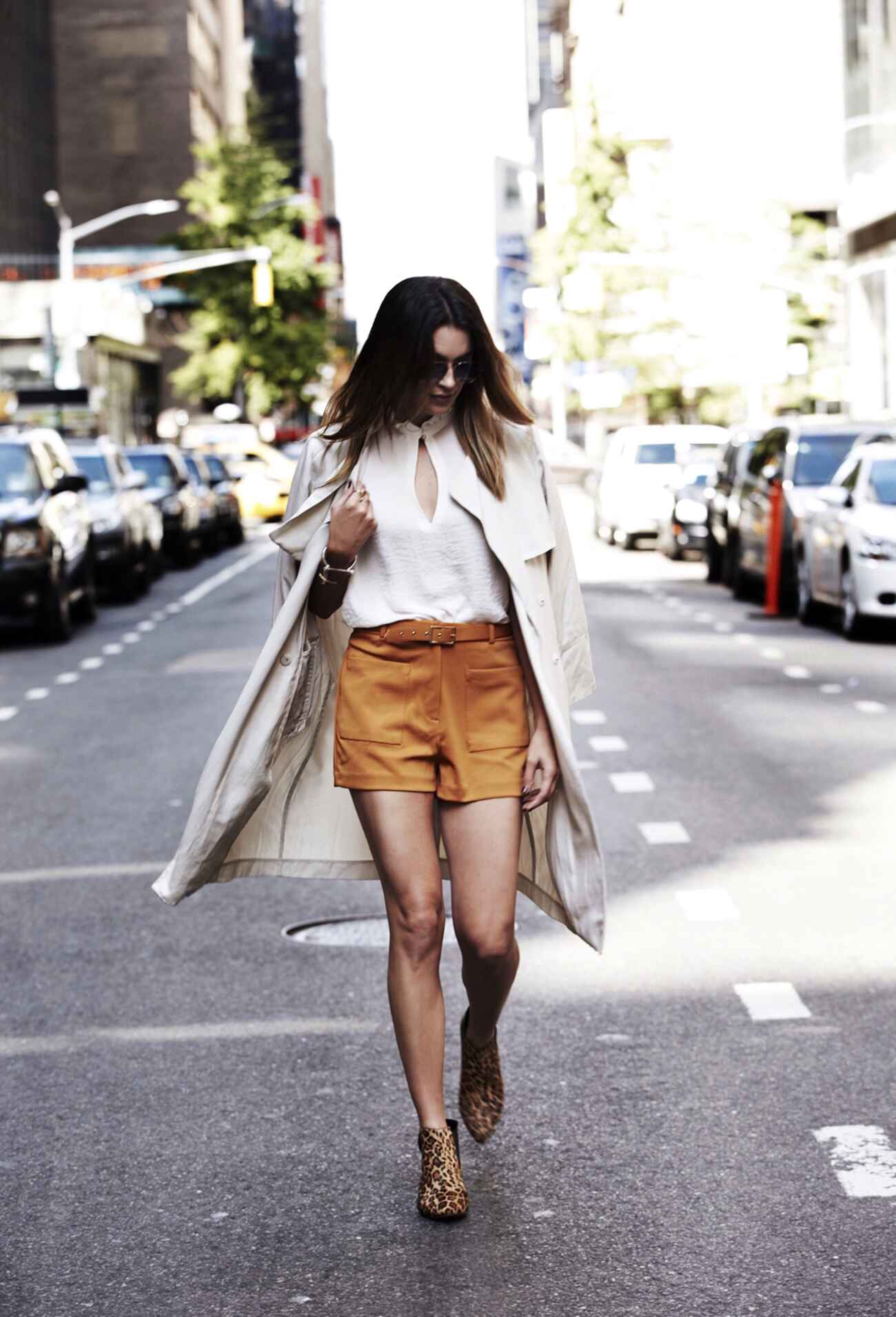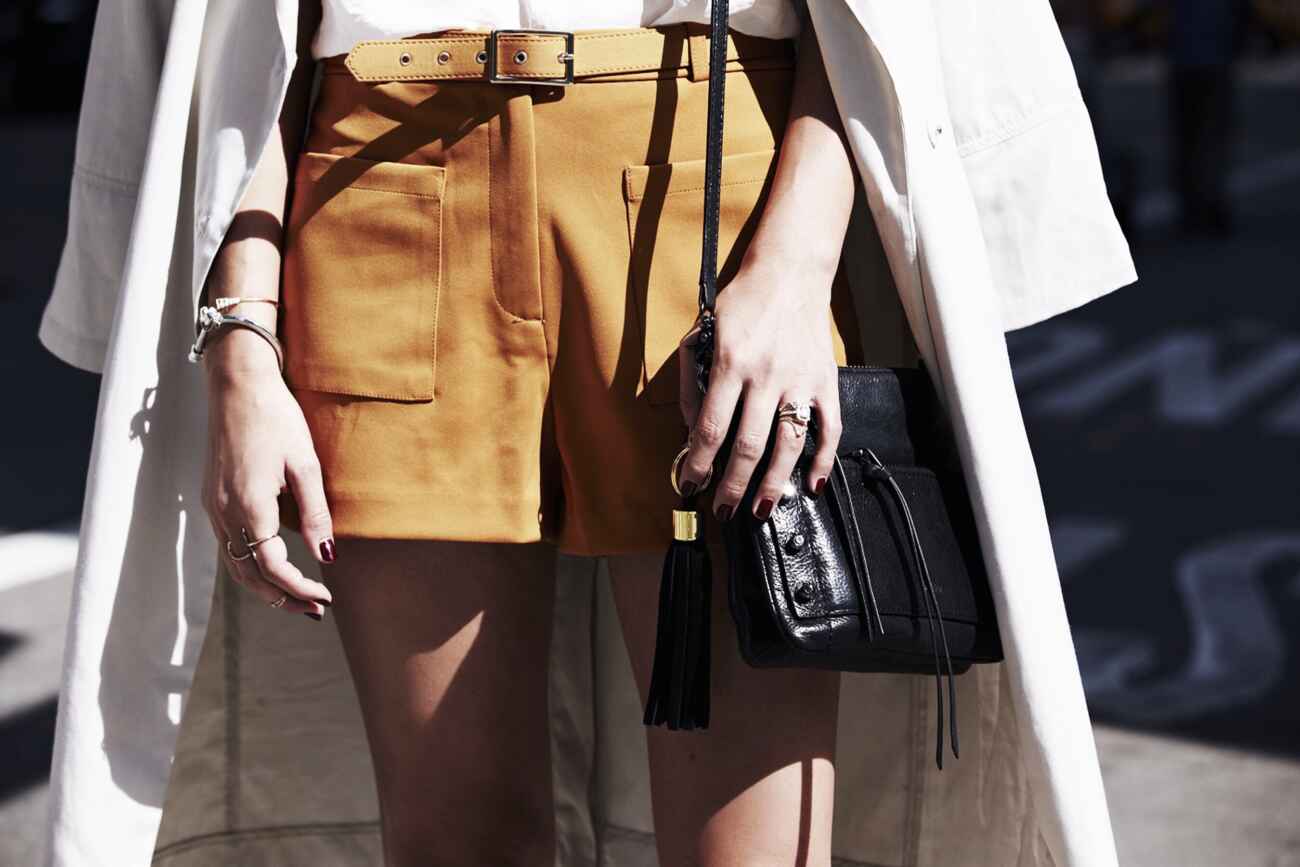 Top: H&M
Shorts: FOREVER 21
Trench: H&M (similar ASOS)
Booties: FRENCH CONNECTION or HERE (similar ASOS)
Handbag: BOTKIER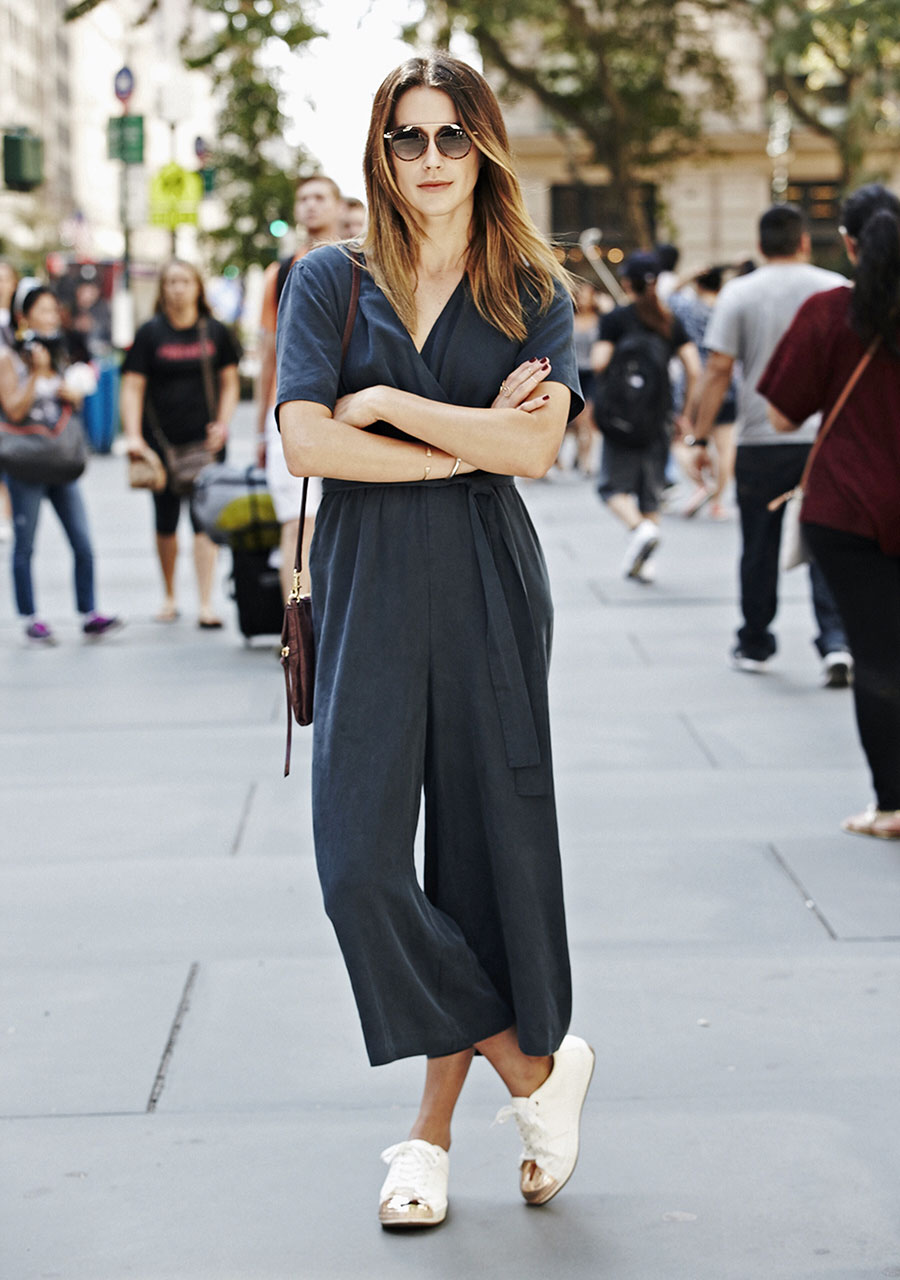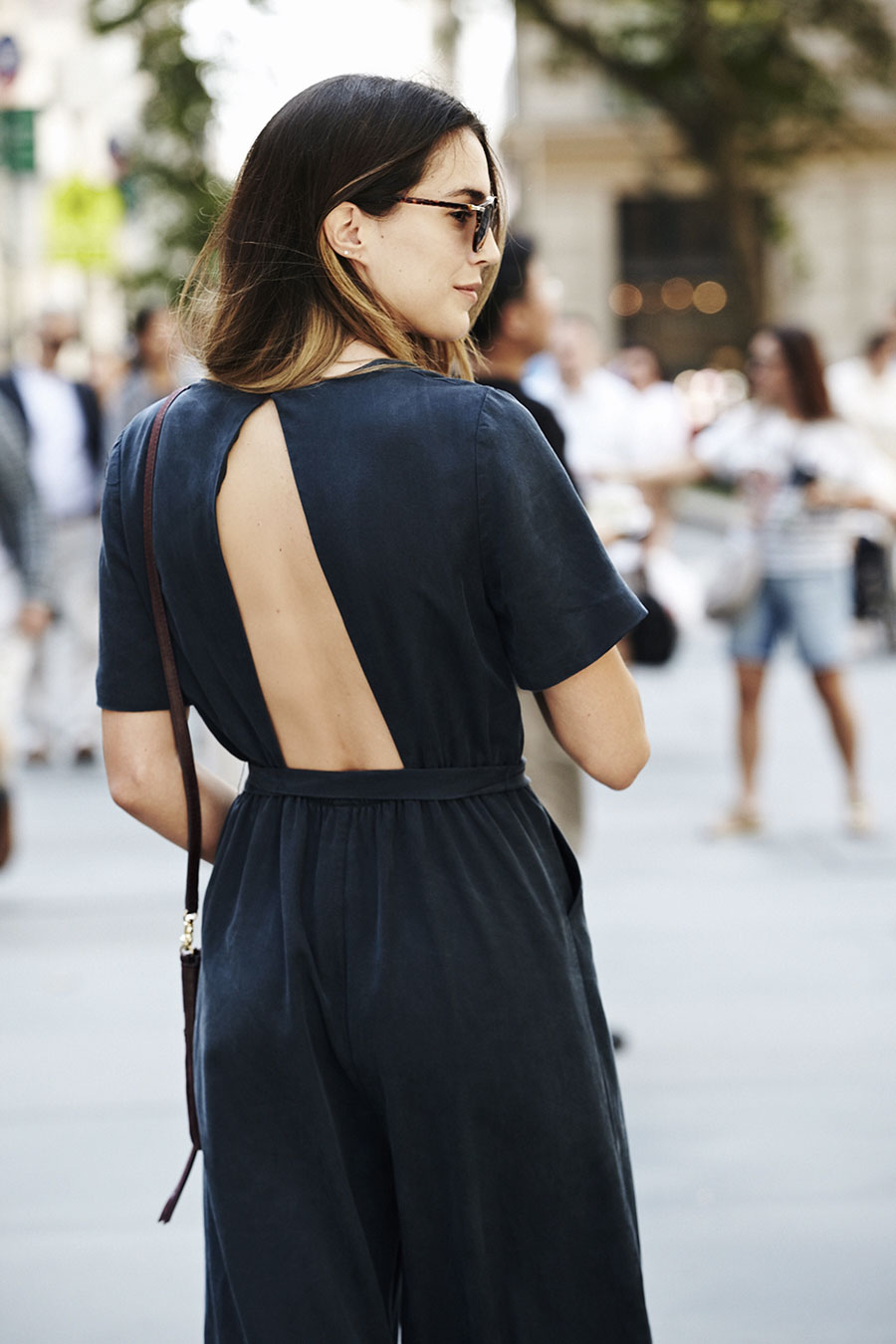 Jumpsuit: FINDERS KEEPERS
Sneakers: ALDO
Crossbody: BOTKIER
Later, we headed to the RewardStyle rooftop party at Hotel Americano, and it was literally raining for most of it- but was still really fun!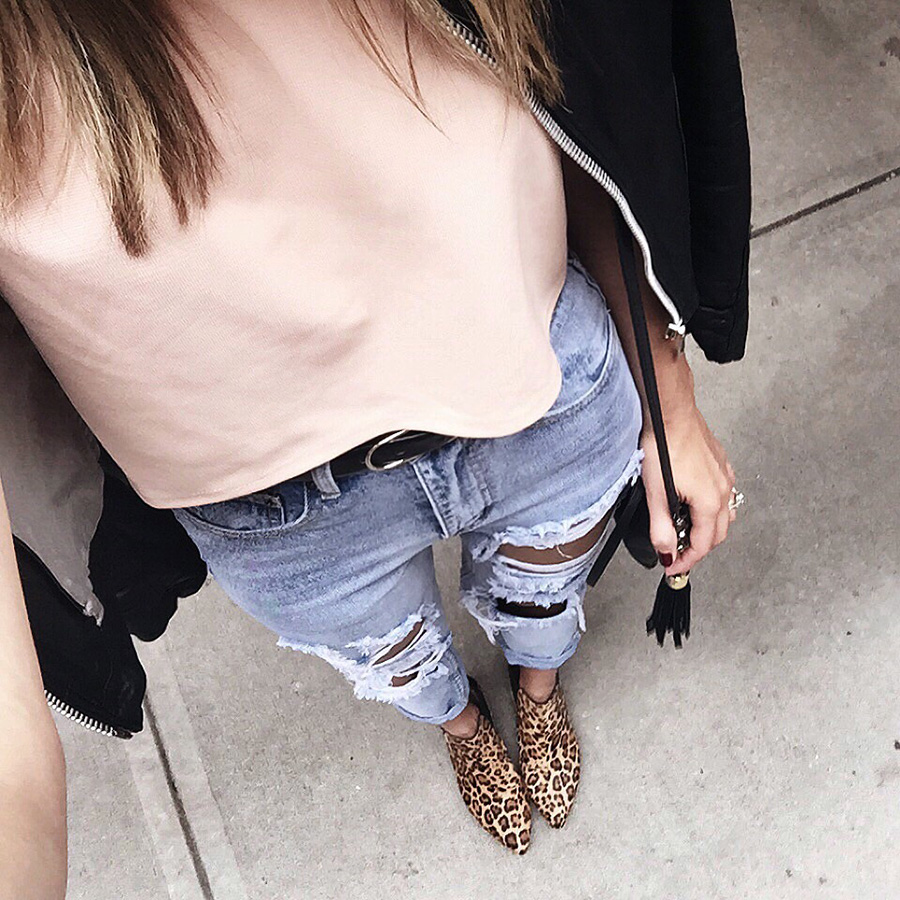 Top: THE FIFTH LABEL
Jeans: BOOHOO OFFICIAL
Booties: FRENCH CONNECTION
It was nice to take a break from all the craziness and just catch up with friends.
After, we went back to our hotel for GLAMSQUAD to get us ready for the Bloglovin' Awards!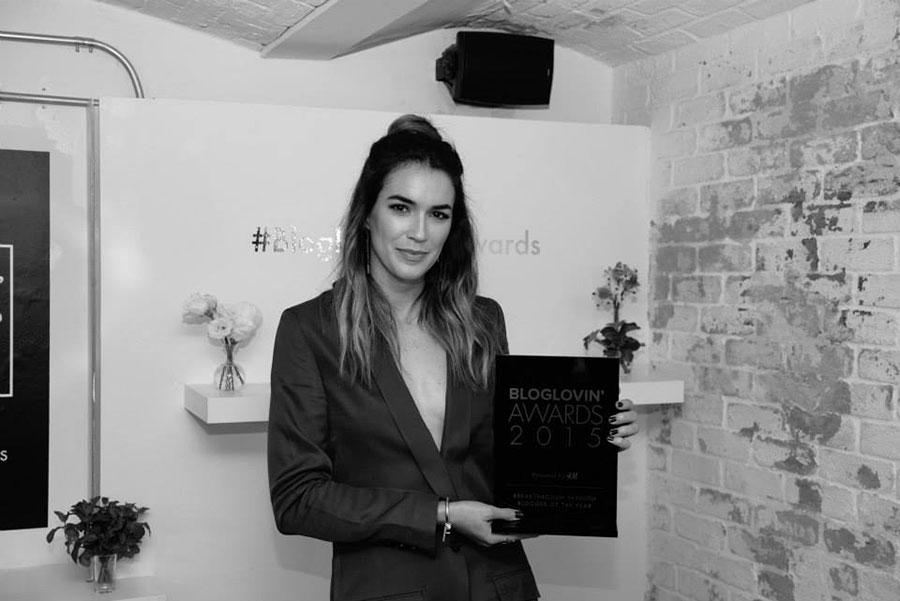 Monday:
I woke up to my voice almost gone and my body completely worn down- I didn't sleep much the whole time I was there because it was just late night events mixed with early mornings appointments and barely time for coffee in-between shows. I was catching a flight later that day and was ready to be back home with my family.
Overall, it was such a great experience and I can't wait to go back next season for another round of Fashion Week! Major notable trends from the runways for spring that I especially loved: color blocking, burnt orange, ruffles and bare shoulders.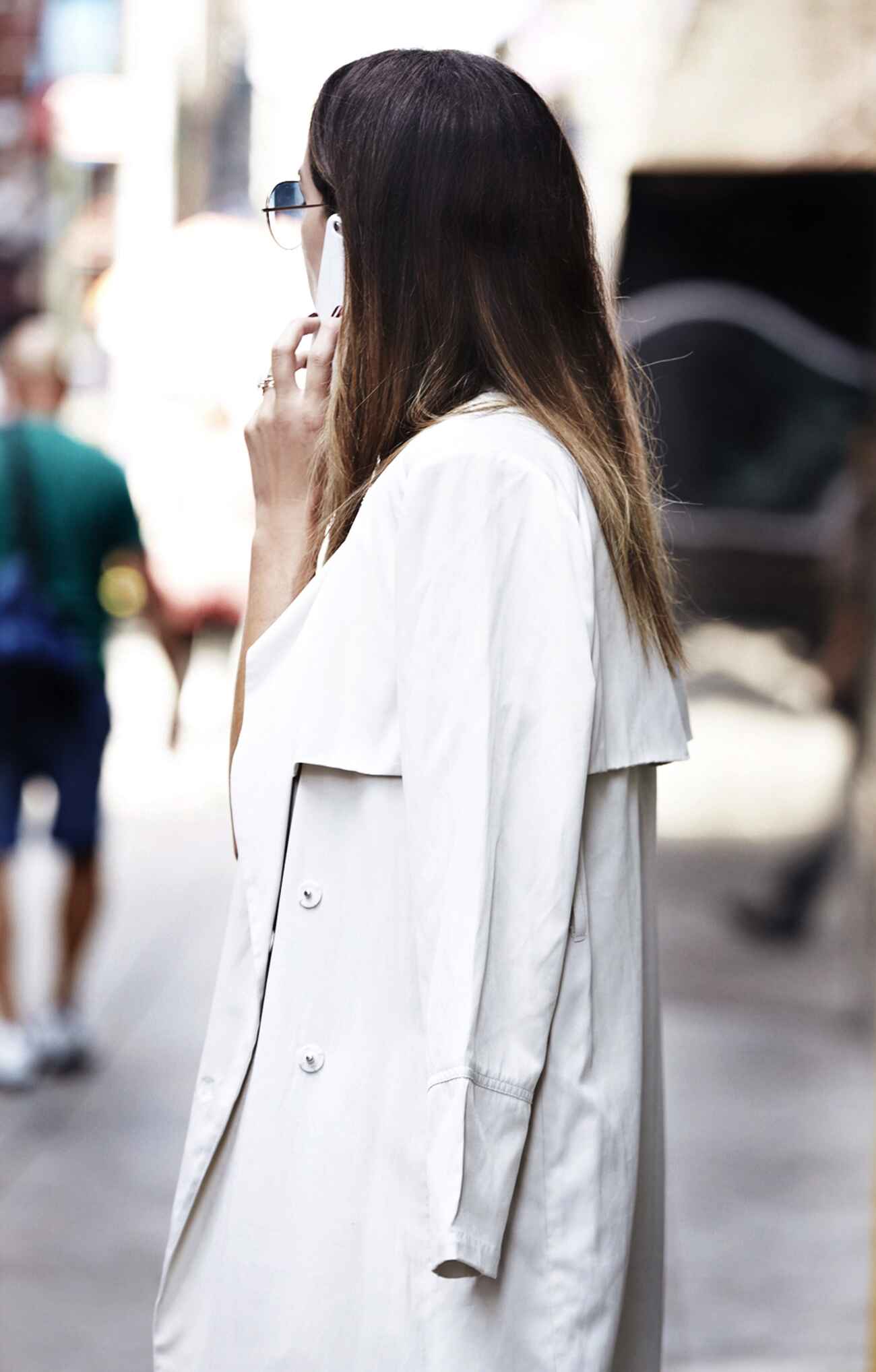 A special thanks to the Hudson and the Sofitel for making my NYFW stay extra amazing!
xx Brittany