RiSE Lantern Festival
Anthony, Jadyn and I had the opportunity to attend the RiSE Lantern Festival last year and it was truly an incredible experience! The tickets recently went on sale for this year and I thought it would be fun to share with you guys our experience in case you wanted to go too! I received so many DMs after my Insta Stories last year about how you could attend, but at that point the festival was already over… so giving you enough of a heads up this time around 🙂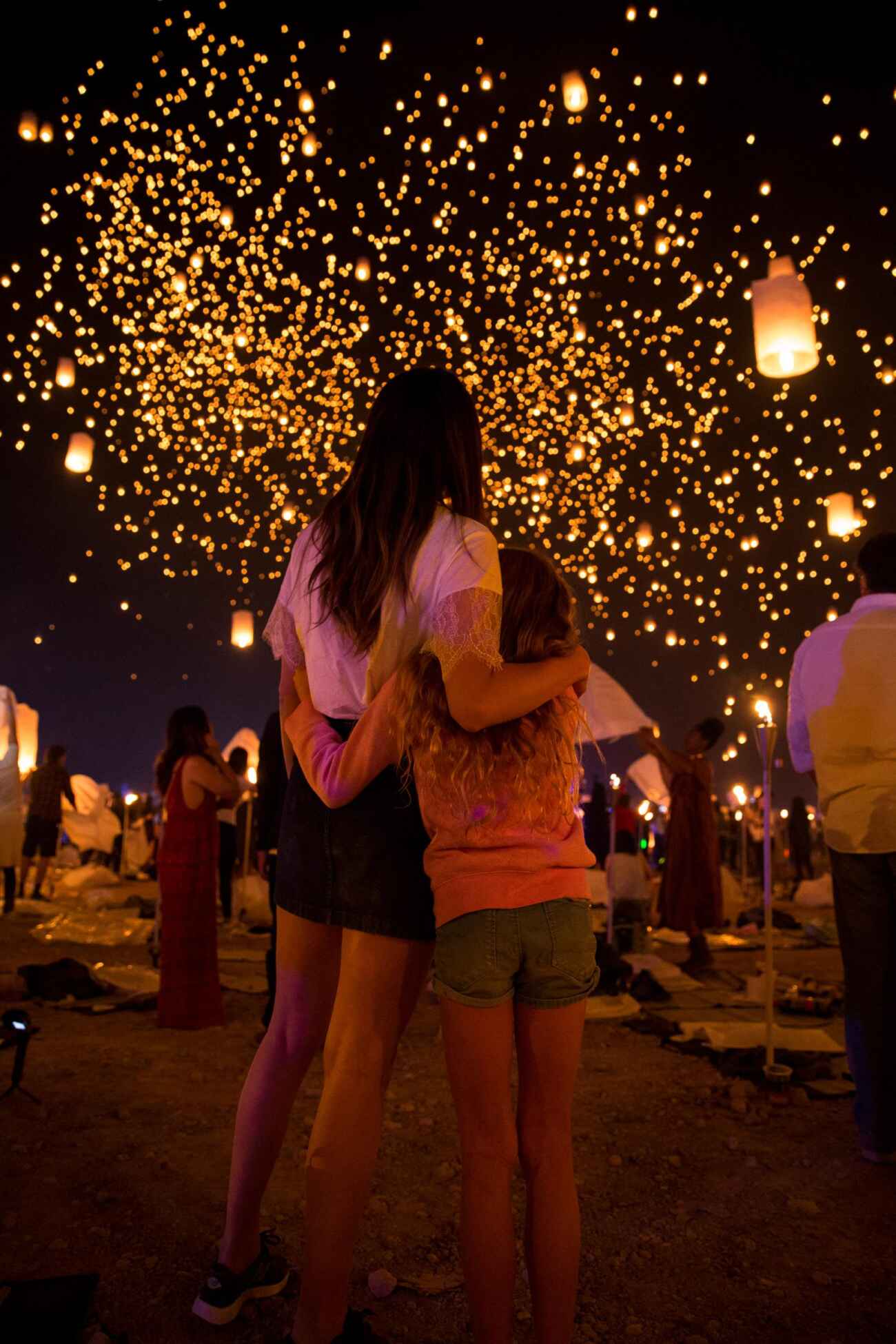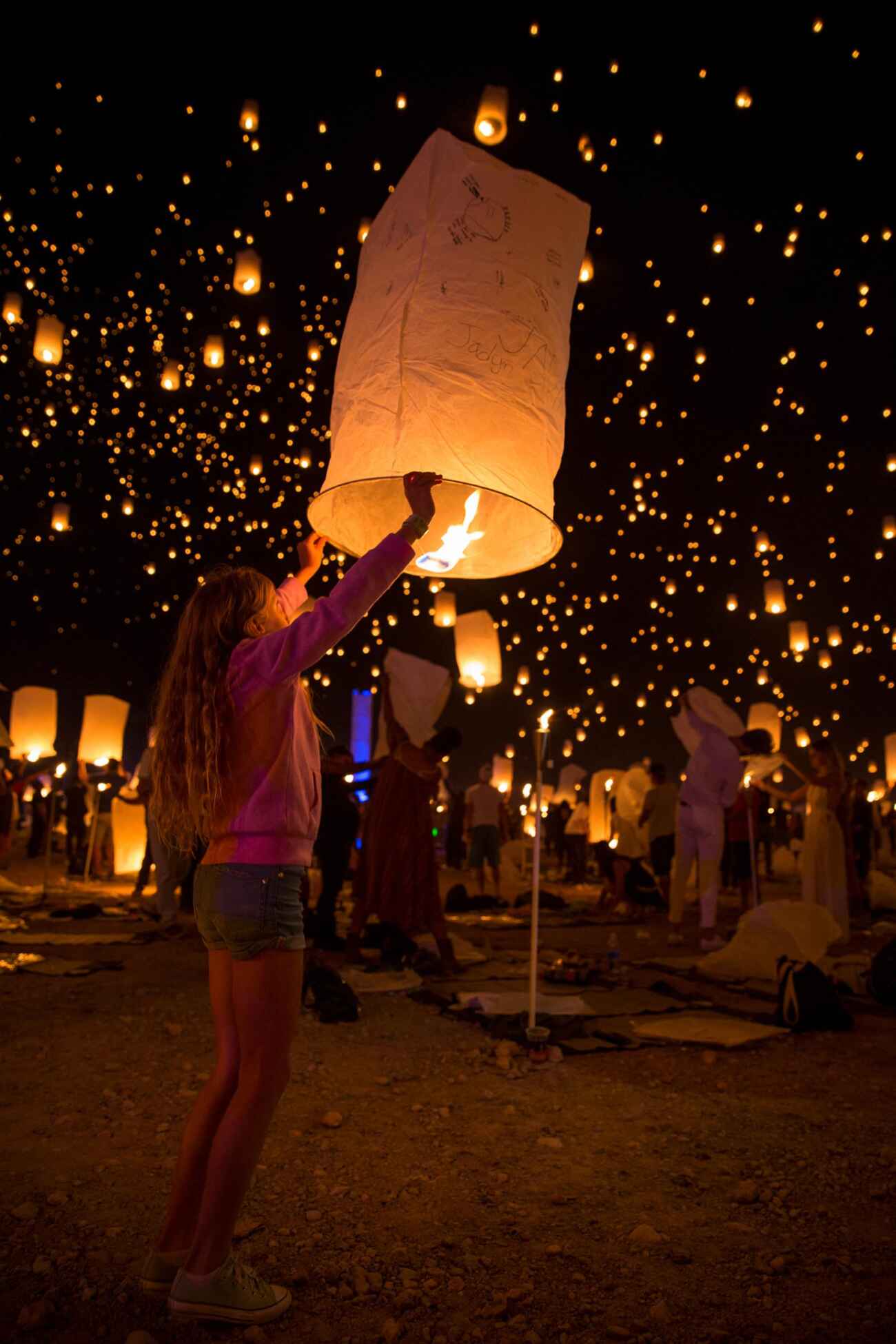 The purpose of releasing the lanterns at RiSE is "to elevate hope, ignite dreams and create moments you will never forget"- but I'm not kidding, Jadyn got teary eyed during the very first lantern release, (when everyone let them go at the same time) it's so magical and you can't help be overcome by the emotions of the experience!
This unique festival begins with music by live artists and while the music is playing, you have time to prepare your lantern. Many people personalize their lanterns with a message, prayer or a dream they want to fulfill over the next year. We wrote scriptures on our lanterns and sayings about being stronger together as a family:) There were also yummy food trucks, and wine and beer available- I was even able to have my favorite matcha latte!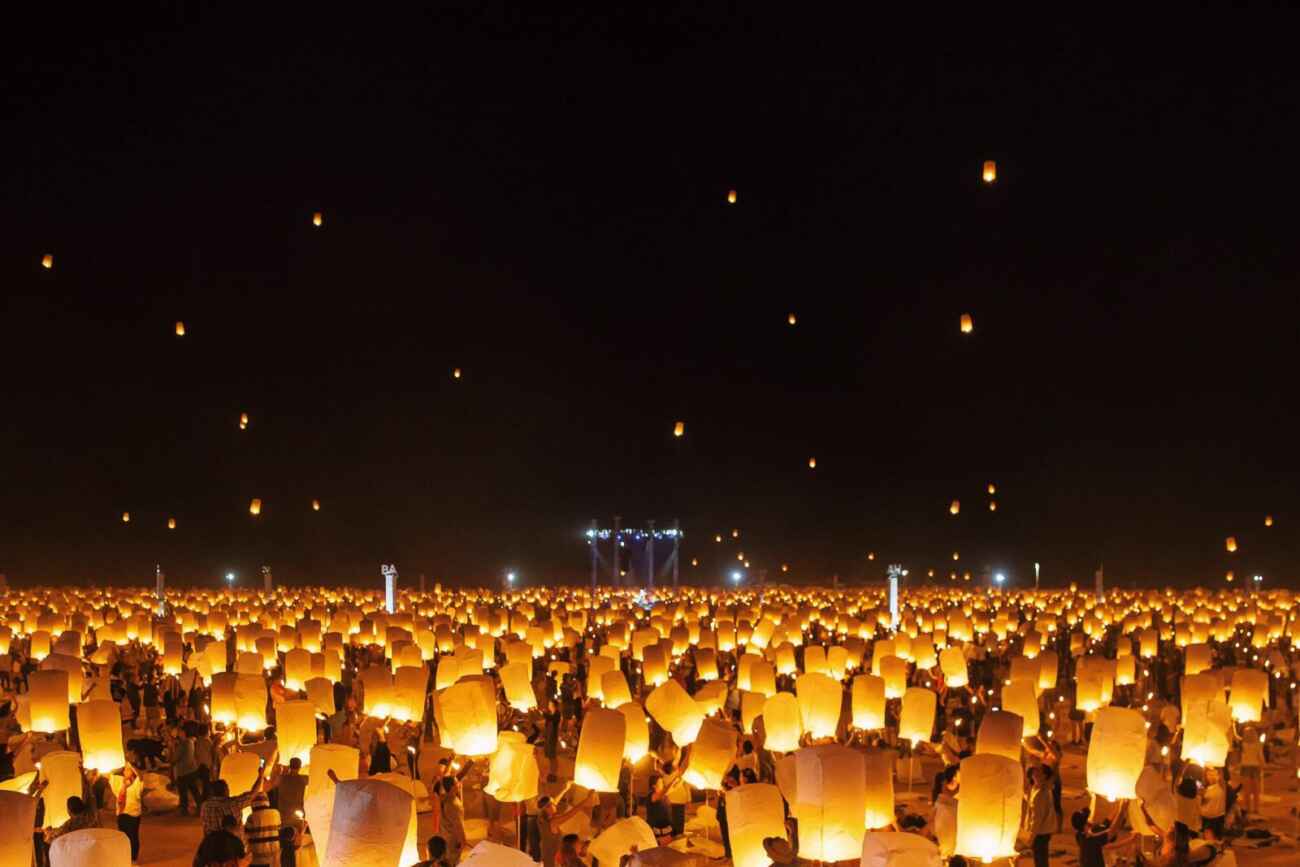 After sunset, you light your lantern and together everyone releases them into the sky! Following the release are fireworks and more music, such an unforgettable time. Because over 15,000 people attend, the festival uses 100% biodegradable lanterns and they recover all litter (very eco-friendly). Each ticket comes with two lanterns, but we ended up buying 4 more last time because Jadyn was having so much fun releasing them into the sky!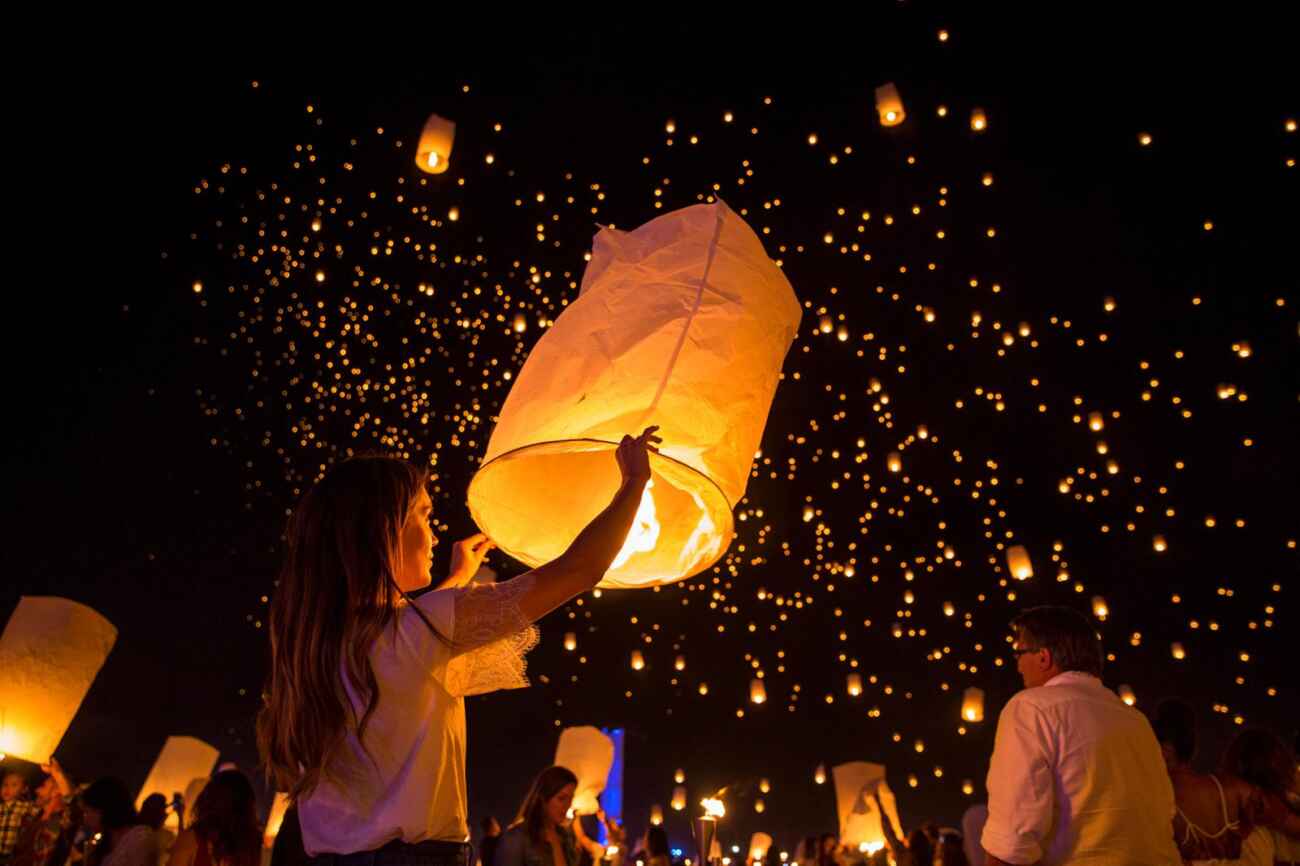 The festival is held about 45 minutes outside of Las Vegas so we made a weekend out of it last year and we're planning on doing that again this time around.
The next RiSE Festival is October 6th and 7th at the Moapa River Indian Reservation. You can buy your tickets here and view all the details. FYI tickets for Friday 10/06 are 75% sold and tickets for Saturday 10/07 are 94% sold, Saturday always sells out before Friday night. I'll be there Saturday and hope to see you guys there! 🙂
Have any of you guys gone to RiSE Festival before? Comment below your experience, I would love to know!
xx Brittany