San Diego 2016
Happy Monday! We took Jadyn for a mini getaway this past weekend to San Diego and today I'm sharing where we went and what I wore.
We stayed in a modern Airbnb right near downtown San Diego. This was great for location and that we could bring Eloise with us. 🙂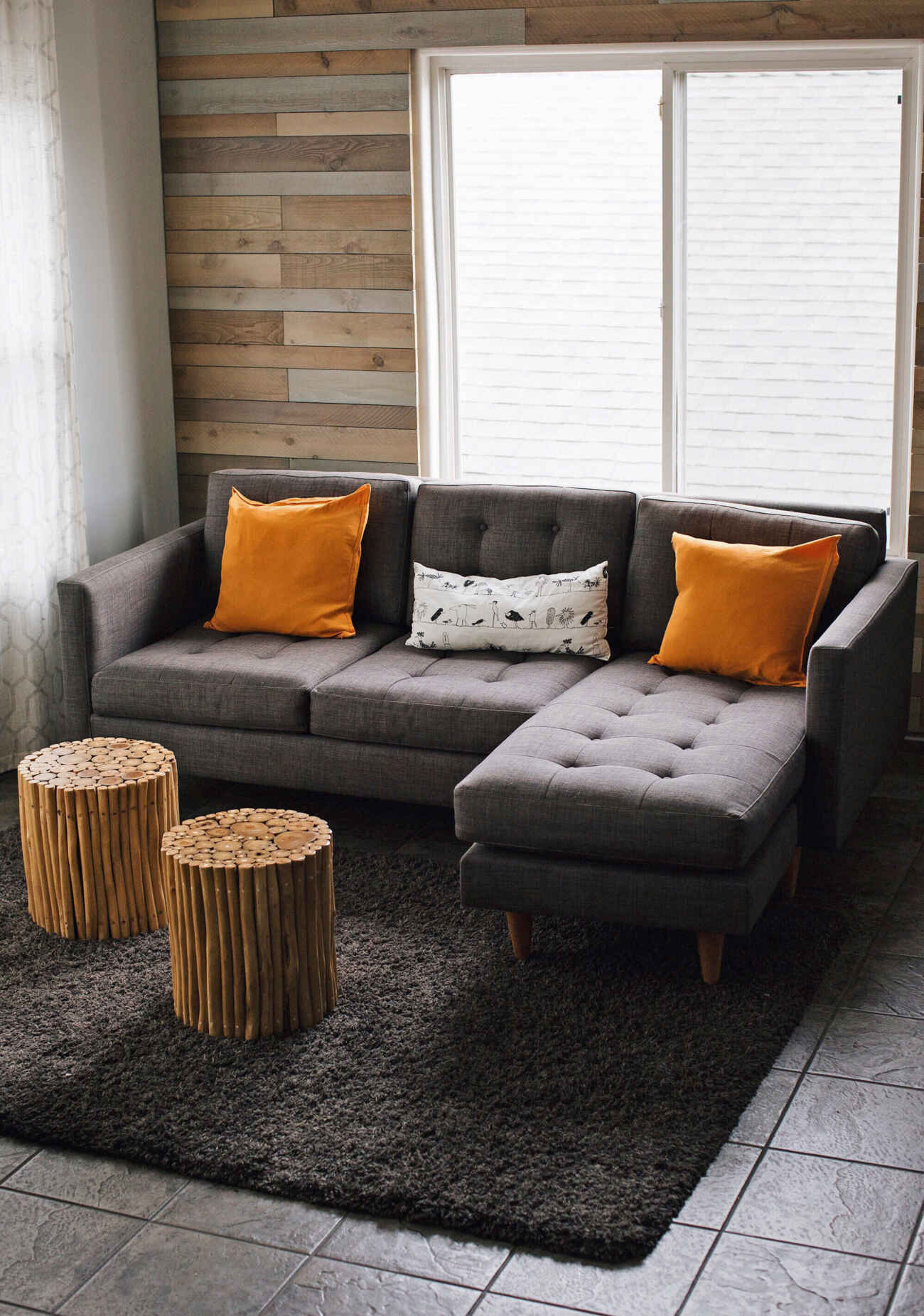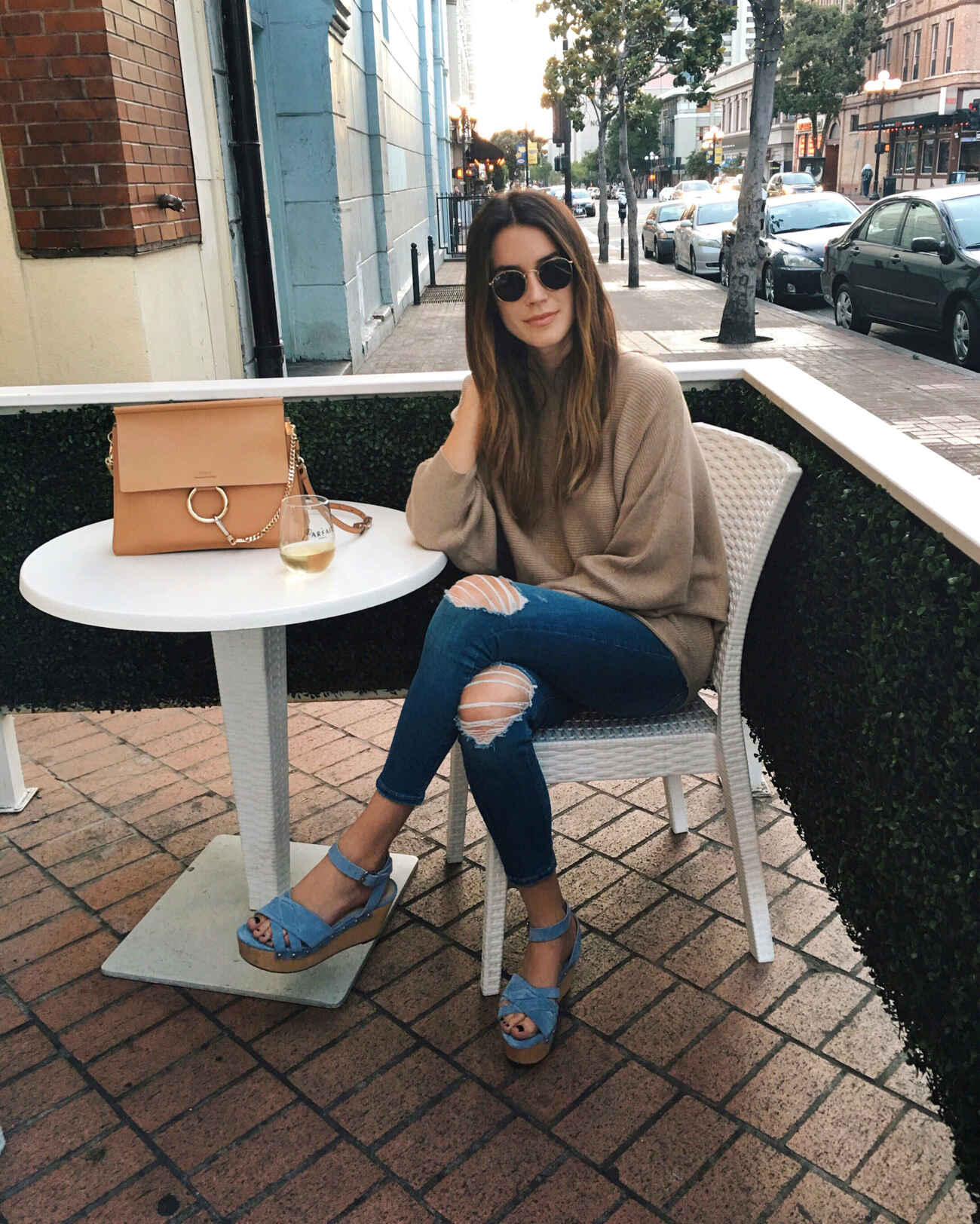 The first night we went to Don Chido for Mexican food and Le Parfait Paris in the Gaslamp district for wine and dessert:
Top: ZARA
Jeans: TOPSHOP
Sandals: MARC FISHER LTD
Bag: CHLOE
The next day we headed to the Safari Park but first had to stop for coffee at Coffee & Tea Collective in North Park: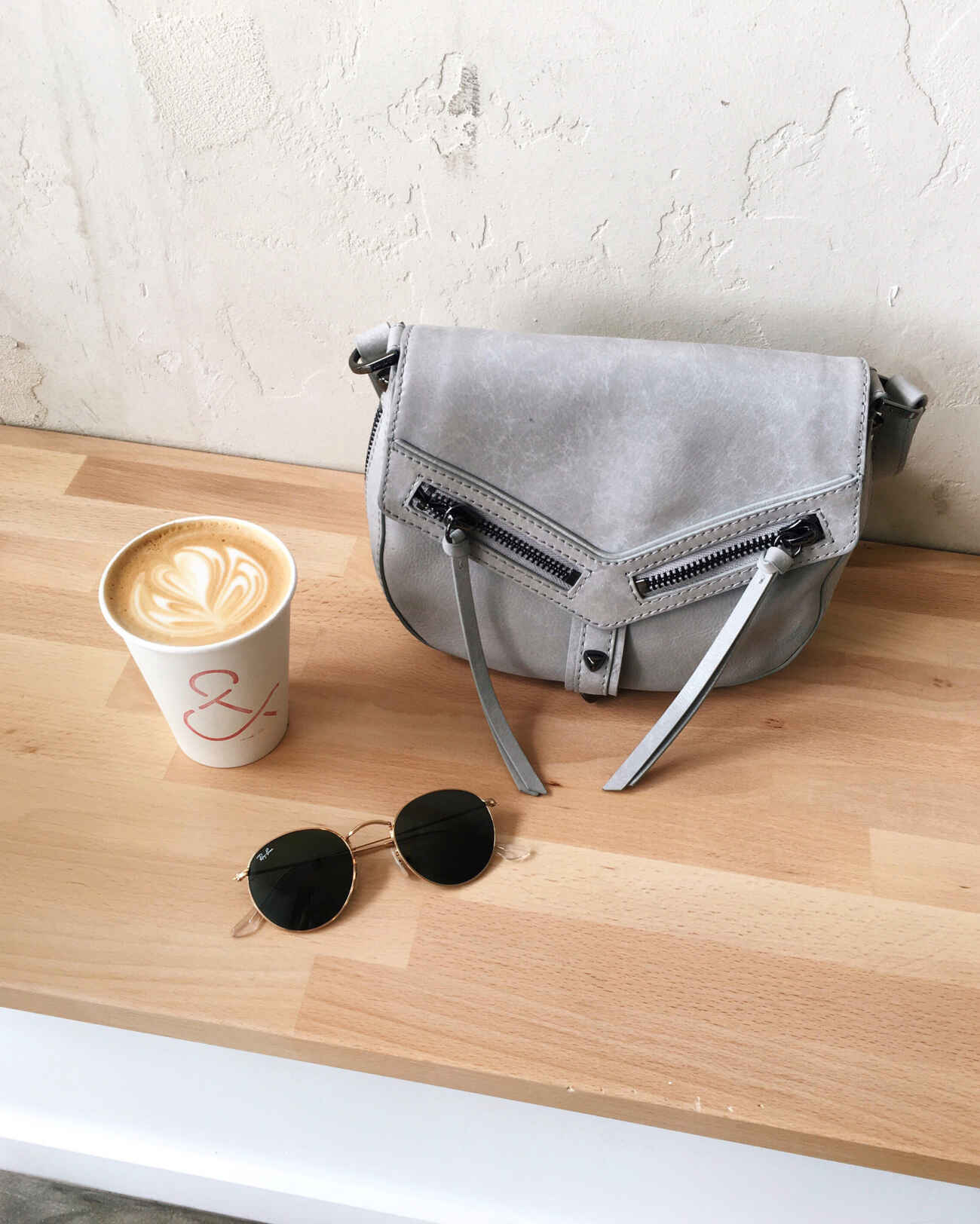 Bag: BOTKIER (Sold out, Tan color HERE)
Sunglasses: RAY-BAN
I really enjoyed the Safari Park because it sits on 1,800 acres of land and the animals don't live in cages- the have the ability to roam free as the layout tries to imitate their natural habitat.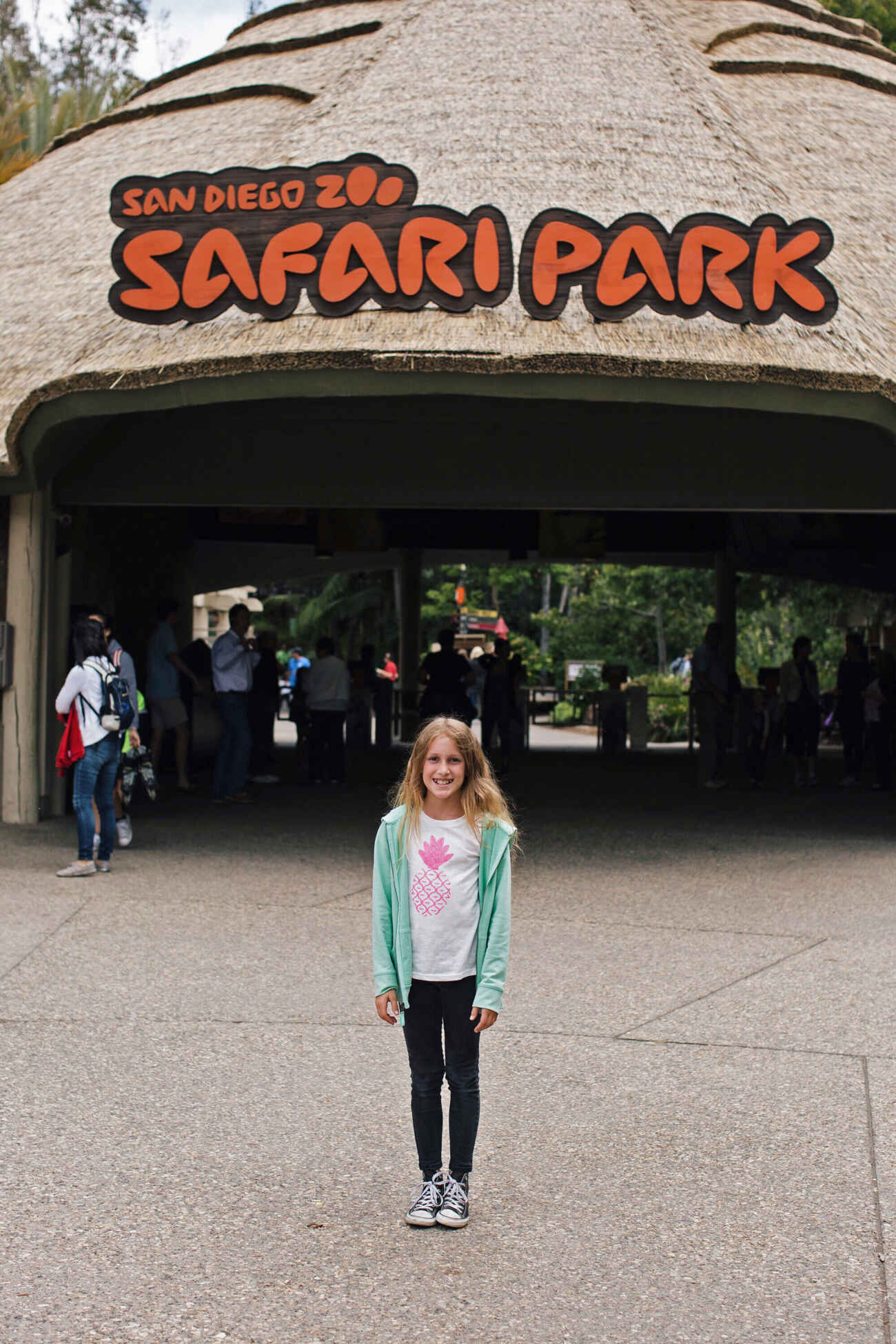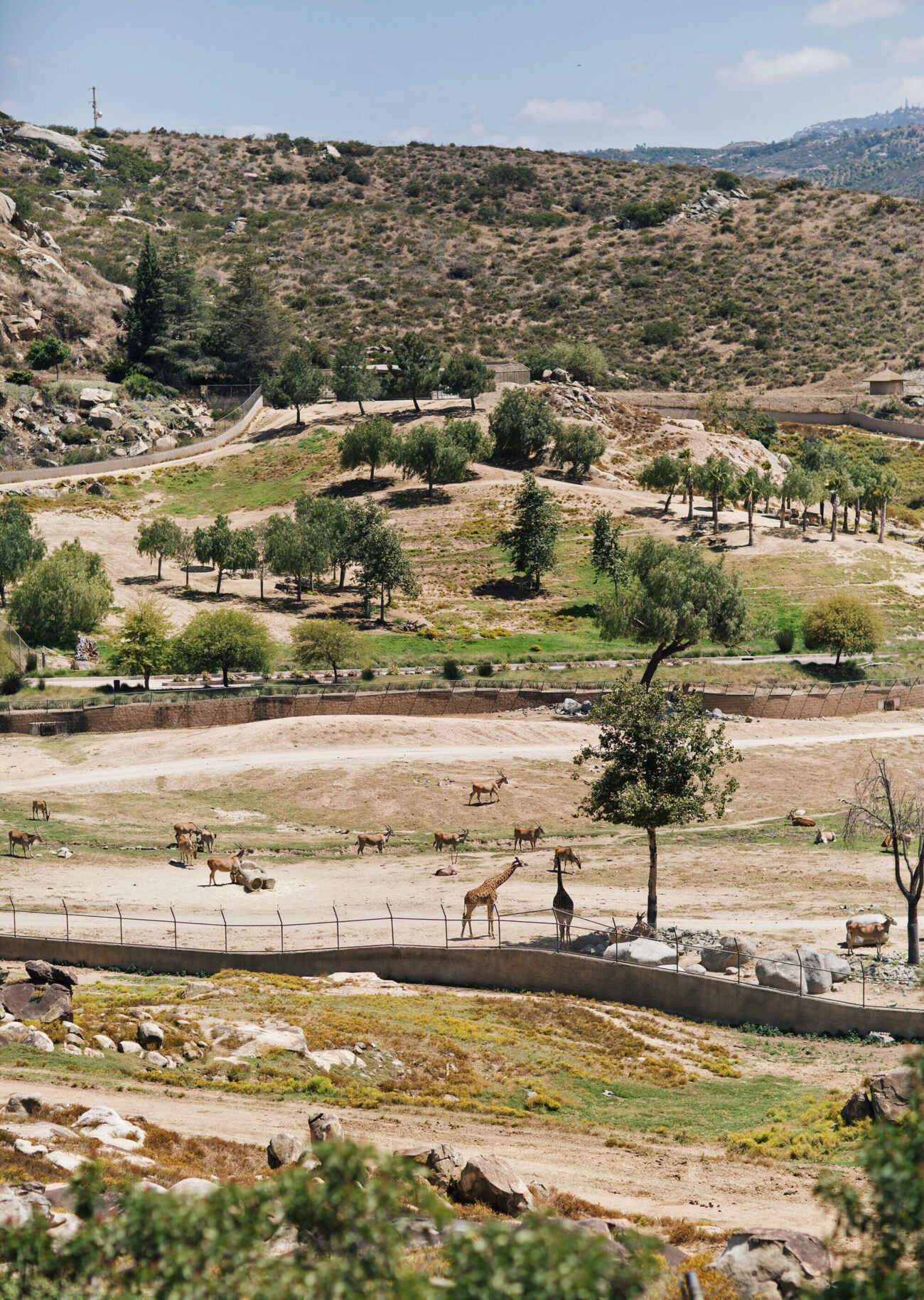 They place a large focus on reintroduction to the wild for the endangered species and it really felt at times we were in the middle of South Africa.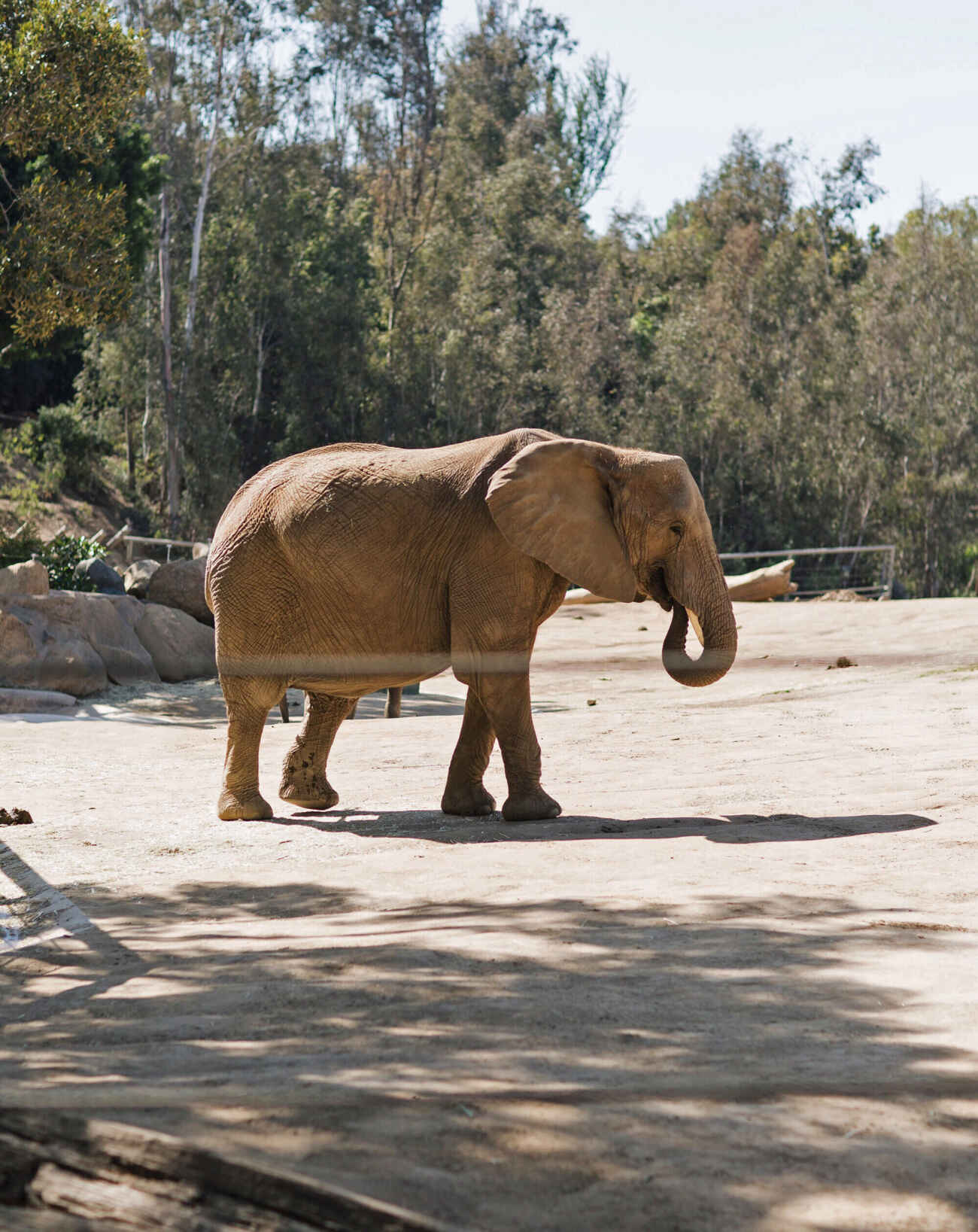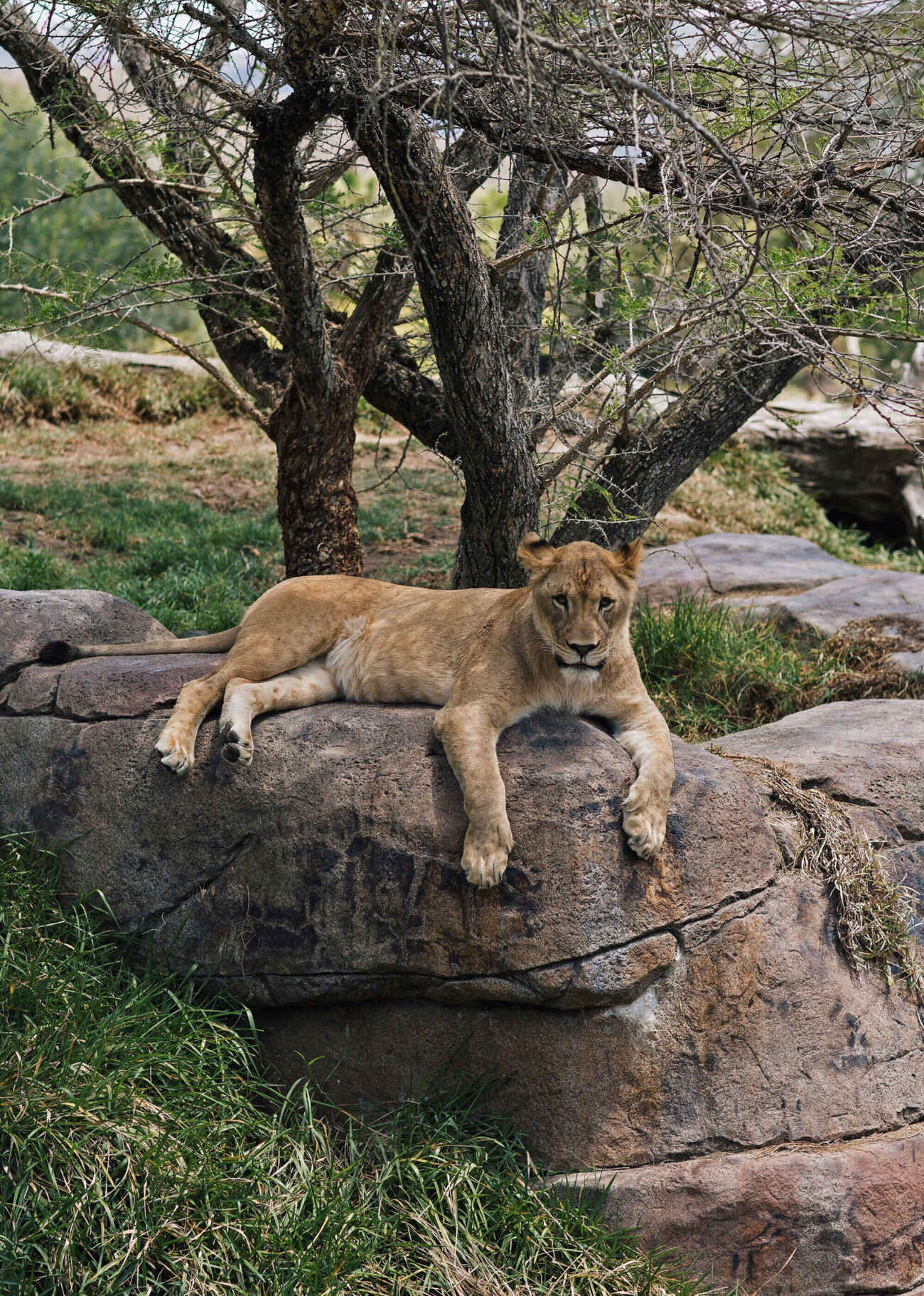 Check out more about their efforts to end extinction HERE.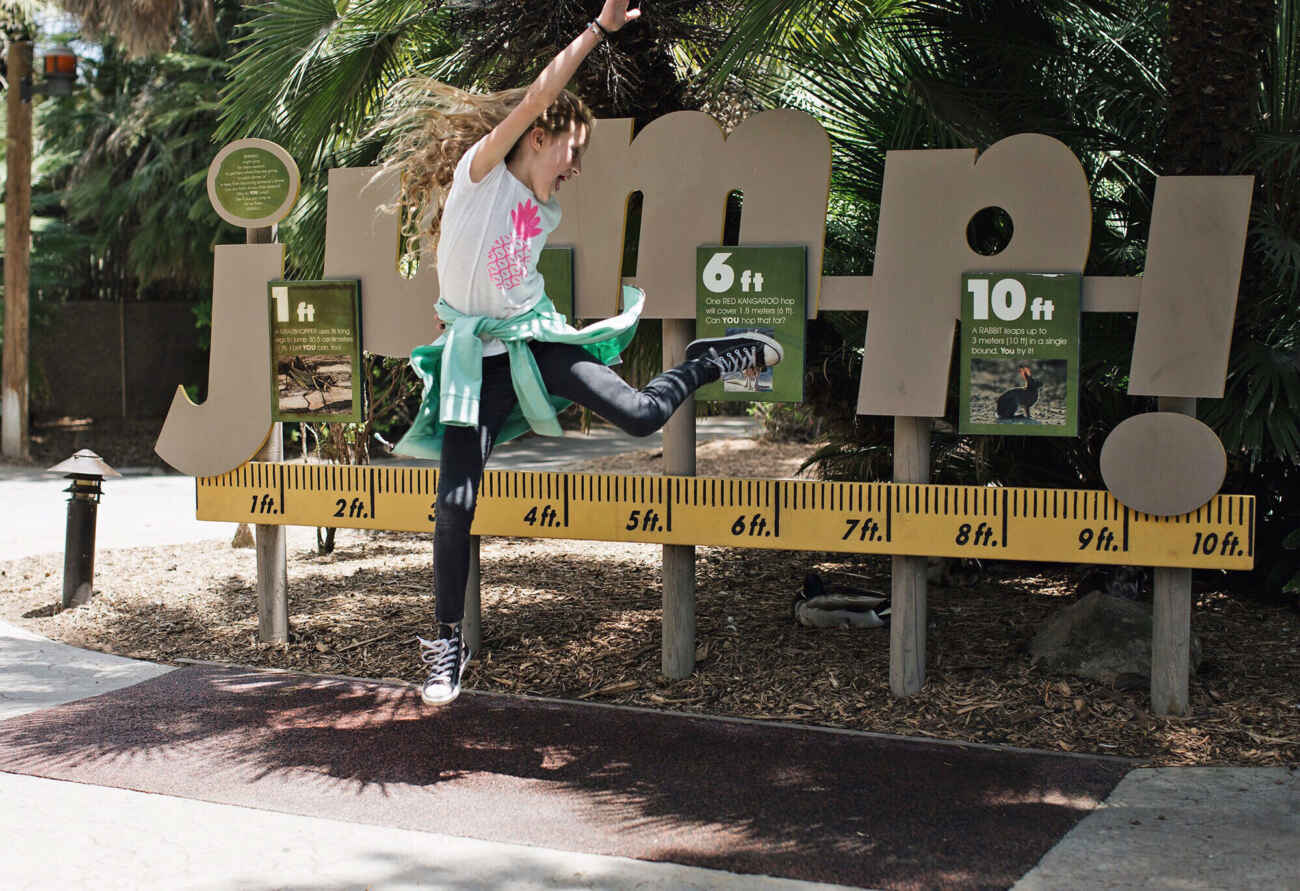 I really recommend the Cheetah Safari, we were able to get up close and personal with the cutest cheetah and Anthony was able to take some great photos of the experience!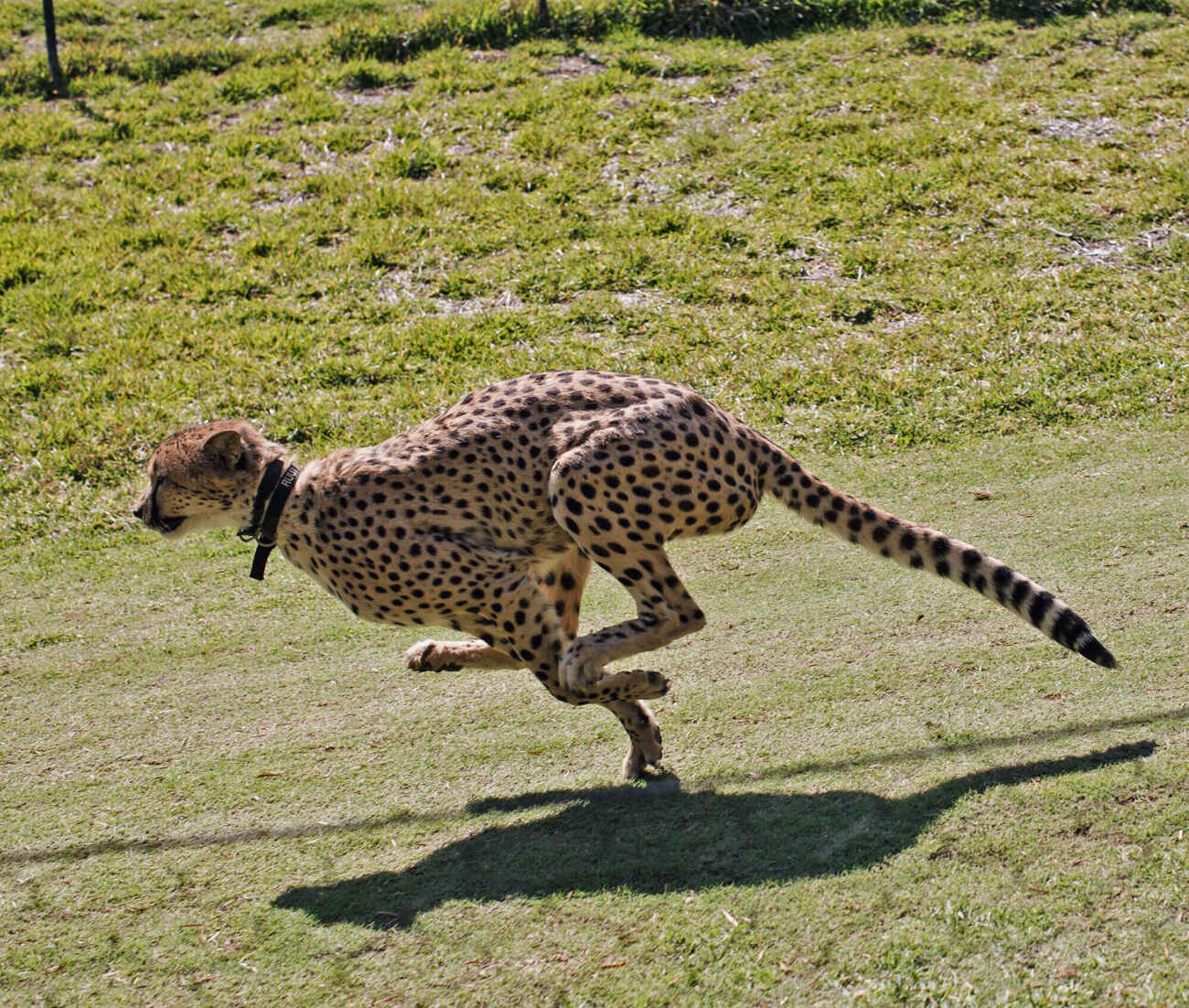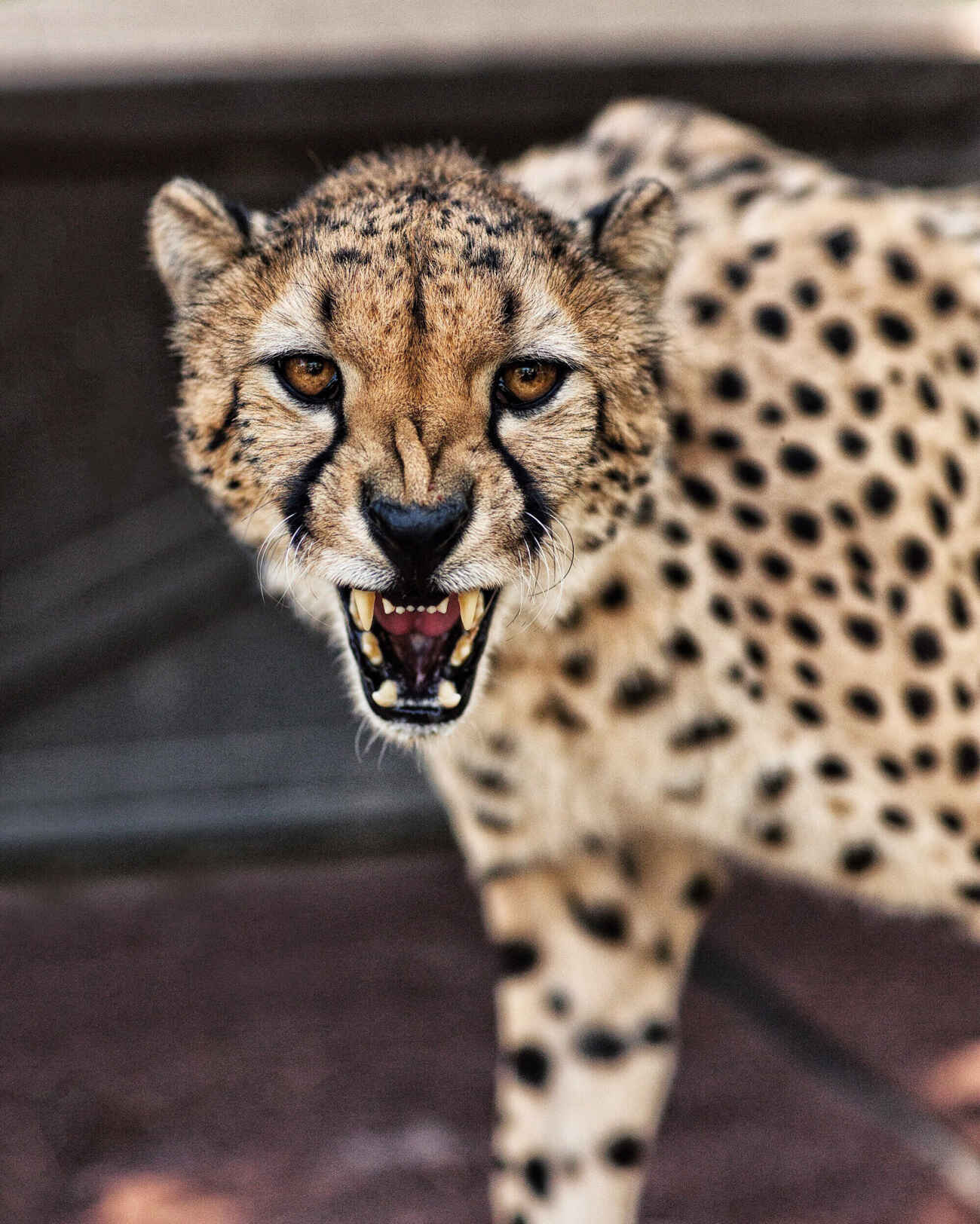 After enjoying the day together exploring the park, we went for tacos at Puesto. Sooo good! Already craving them again.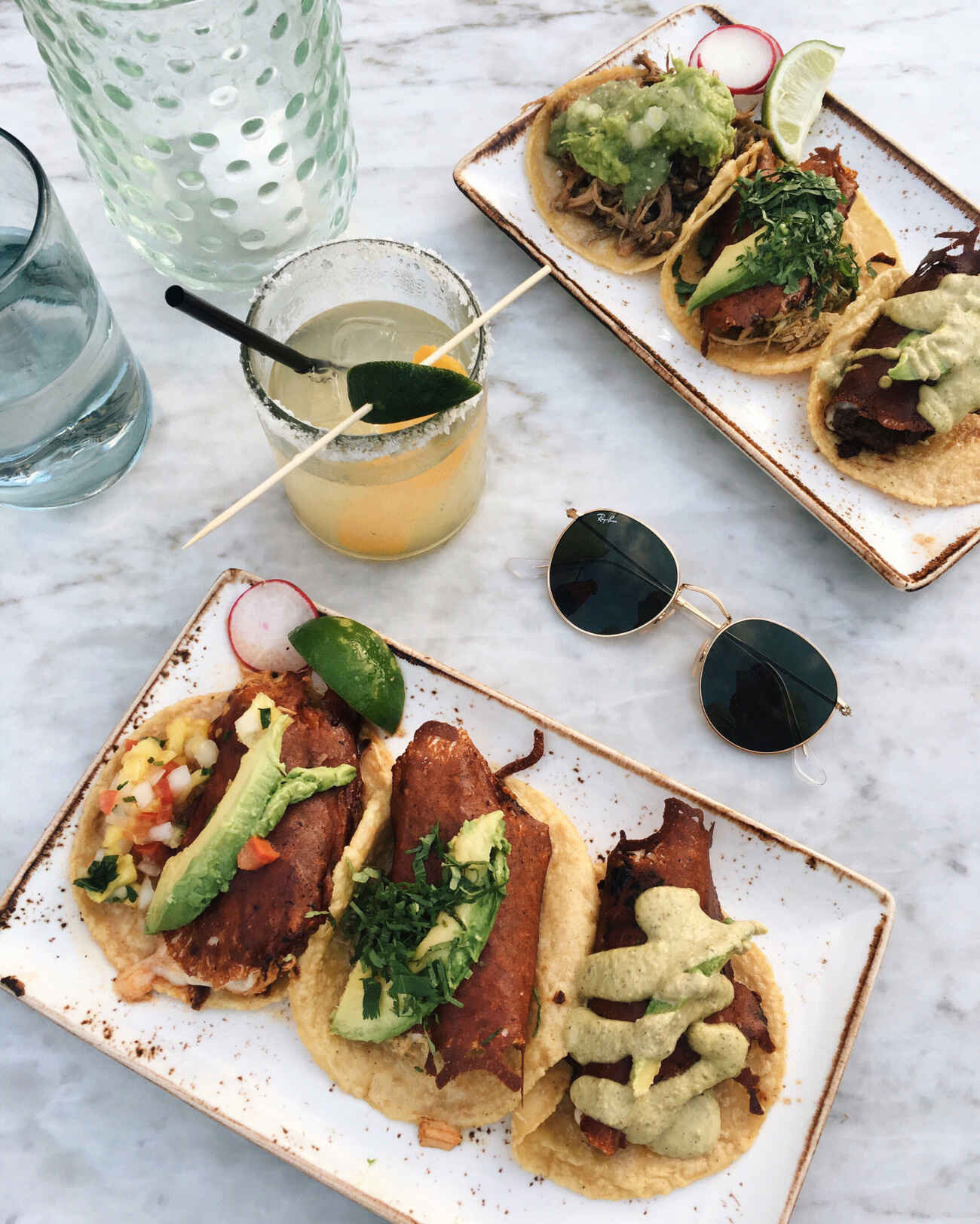 The next day we went to Coronado Island Beach and to the movies after to see X-Men. I thought it was pretty good! Anyone else see it yet?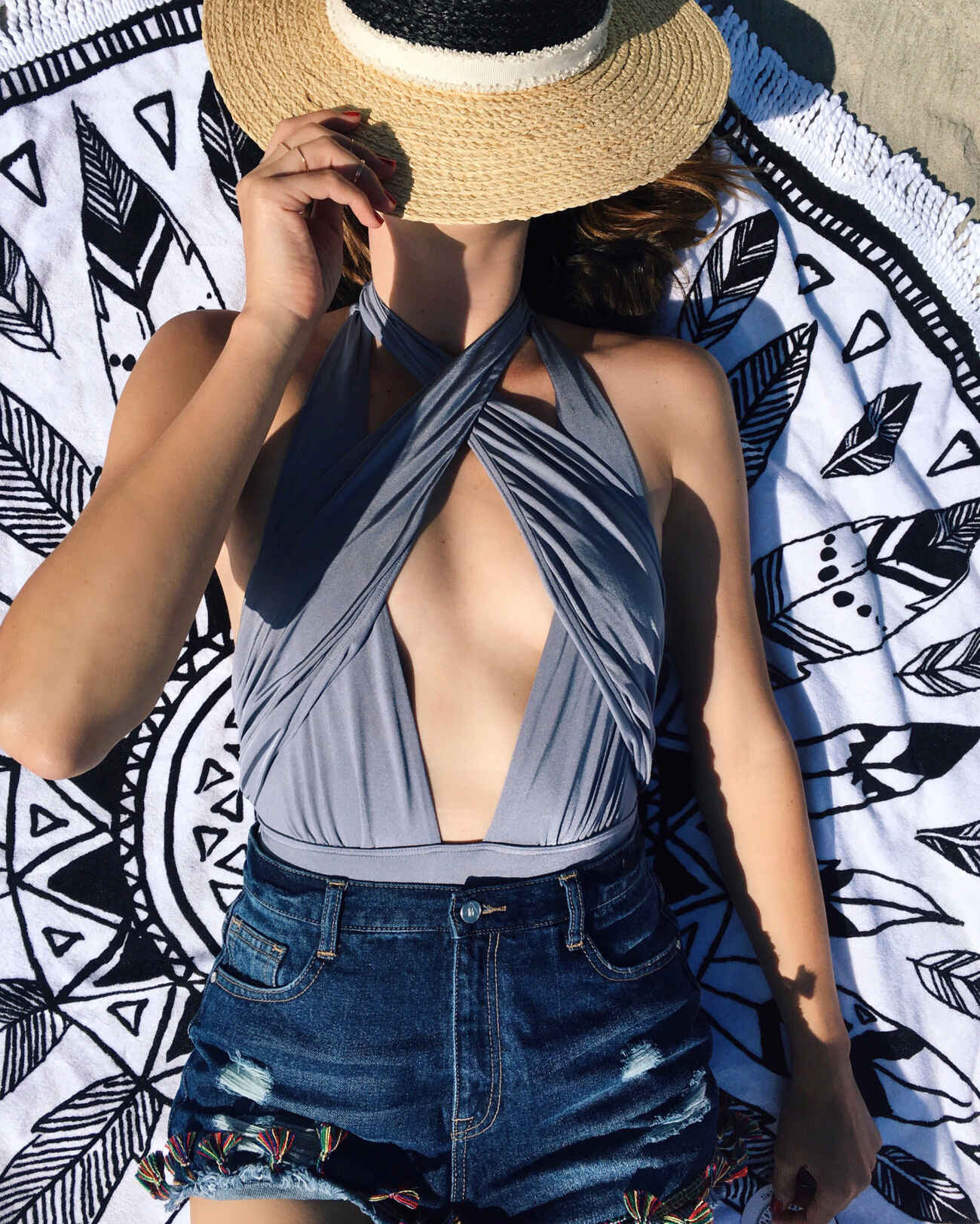 Suit: ASOS (color sold out, Black HERE)
Towel: COTTON ON
Hat: ZARA
Shorts: MISSGUIDED
The nice thing about a getaway is sleeping in… and we made sure to do that each morning but of course still left time for brunch on Saturday at The Mission in East Village.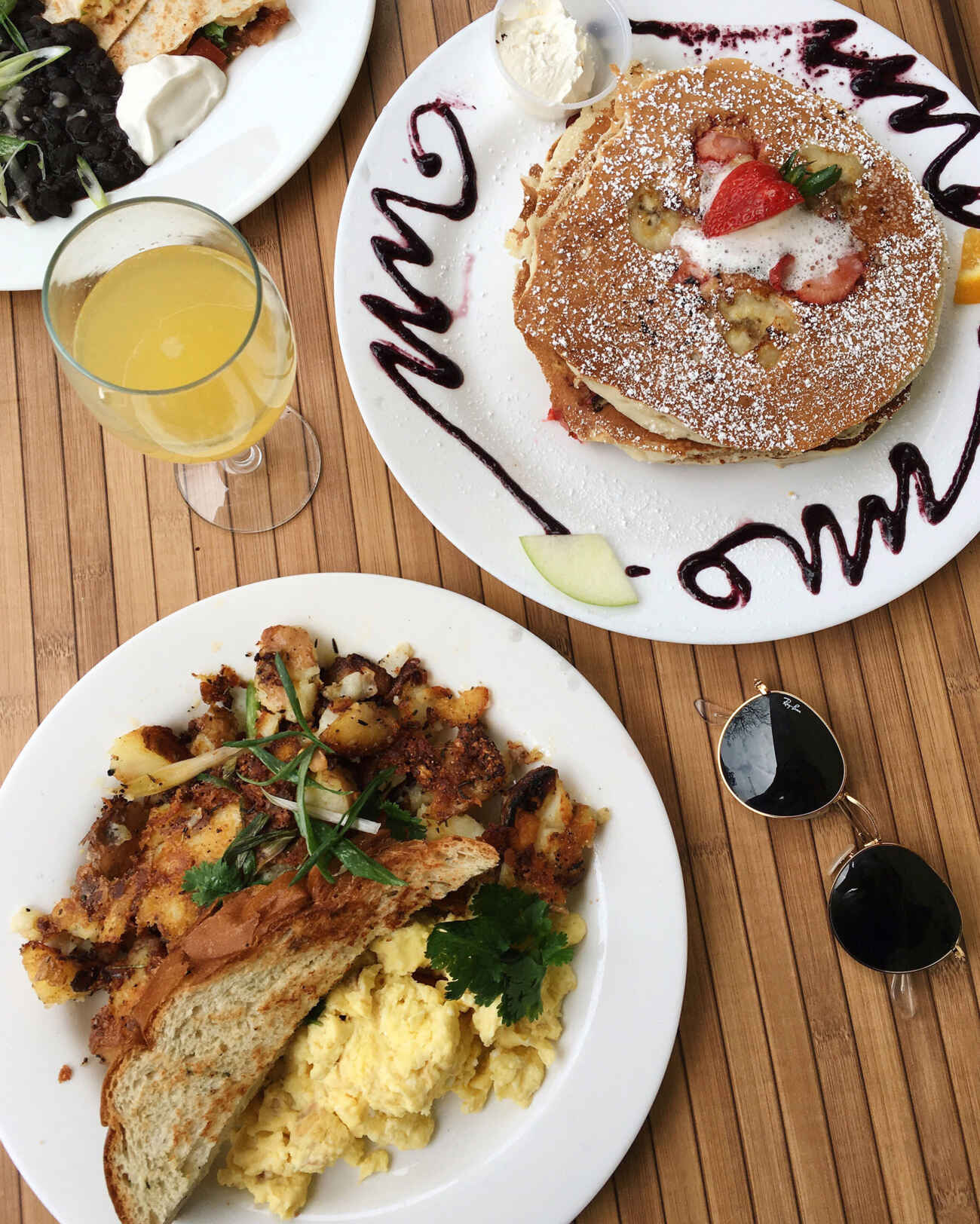 After stuffing our faces with the best pancakes ever, we headed to Pigment to build a succulent planter with Jadyn. Every time I'm in San Diego I make sure to stop into this store because I can always find something cute!
Next we went to Communal Coffee which has the coolest interior vibes plus yummy coffee, definitely recommend!
Later we met up with our good friends Heather and Chris for dinner and drinks at the Sun Deck Grill. Such a nice outdoor vibe with great ocean views!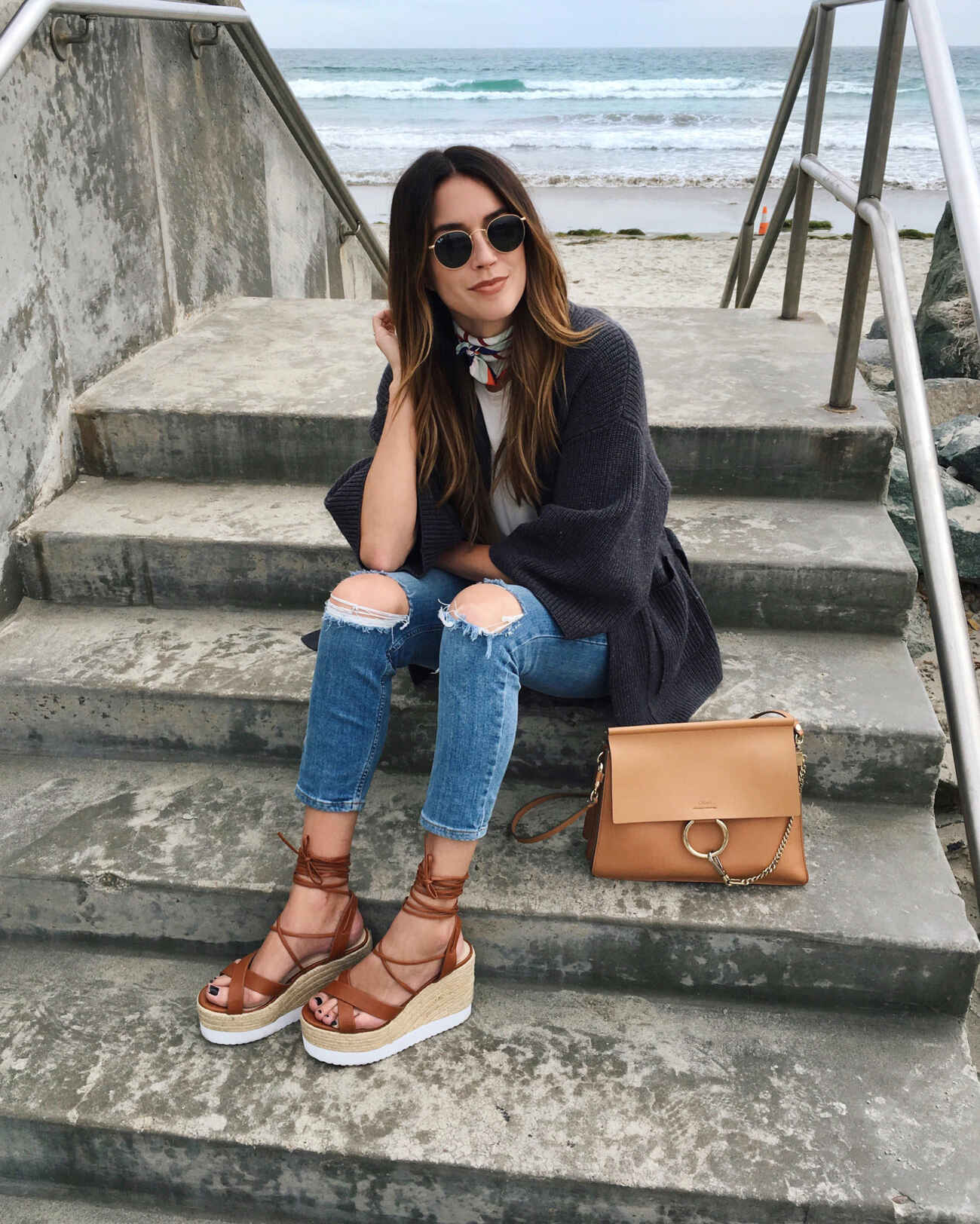 Sweater: AMOUR VERT
Scarf: ZARA
Jeans: ASOS
Sandals: FOREVER 21
Bag: CHLOE
Sunglasses: RAY-BAN
We had such a great time hanging out as a family and exploring San Diego, it was a great start to the summer season for Jadyn!
xx Brittany