5 Instagram Worthy LA Lunch Spots
Happy Friday! This week I'm mixing blogging tips into FriYAY Faves 🙂 After I wrote the post about creating Instagram content, questions came in about how to find the right lighting in restaurants and how to avoid that weird glare when you're trying to get a food photo worthy for Instagram.
Here are 5 of my favorite spots in Los Angeles, that not only offer amazing meals but also great dining areas for Instagram content, mainly due to natural lighting. It's really hard for me to narrow down to just 5, so the ones listed below is where I go to most frequently and maybe in a later post I'll narrow it down more specifically to LA areas (i.e. DTLA, Weho, Venice, etc):
1. CAFE GRATITUDE, ARTS DISTRICT
300 S Santa Fe Ave, Los Angeles, CA 90013
I visit this location pretty often, mainly because of the healthy vegan options, iced matcha latte (or known as "Vibrant" on the menu) and complimentary parking #yaasss (the parking struggle is real in LA). For Instagram shots, I recommend you sit outside and get a piece of the killer tile in the photo!
2. LEDLOW
400 S Main St, Los Angeles, CA 90013
Ledlow has amazing avocado toast and tall, large windows that let in great light (ummm and how about that latte art? #tinykitty). All of their tables have a pieces of white paper covering the tops and a matte surface is a great way to avoid a glare.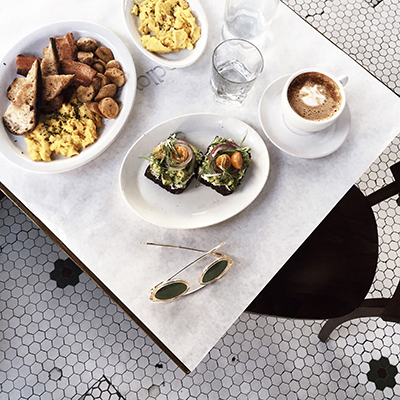 3. TERRINE
8265 Beverly Blvd, Los Angeles, CA 90048
French food on fleeeeek and the interior is so gorgeous with the classic mirrors. I really love the outdoor patio as well with the vines crawling up the walls. They also newly started serving brunch!
4. ZINC CAFE & MARKET, ARTS DISTRICT
580 Mateo St, Los Angeles, CA 90013
Again, iced matcha latte is bomb.com and they also have an option where you can mix and match your plate choices – Jadyn always loves going here! Outdoor area is covered so you never sit in direct sunlight.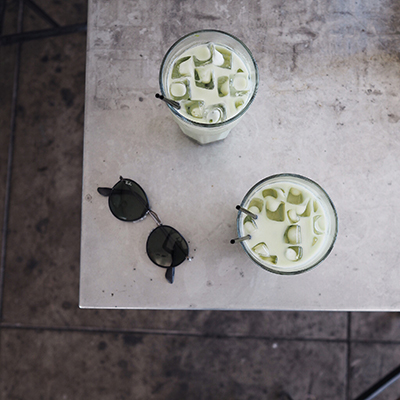 5. GRACIAS MADRE
8905 Melrose Ave, West Hollywood, CA 90069
I feel like I'm here weekly lately just because so many events are hosted on the outdoor patio area, which conveniently… makes for great Instagram photos (coincidence?) 🙂 The food is vegan and same owners as Cafe Gratitude… the vibes are pretty similar!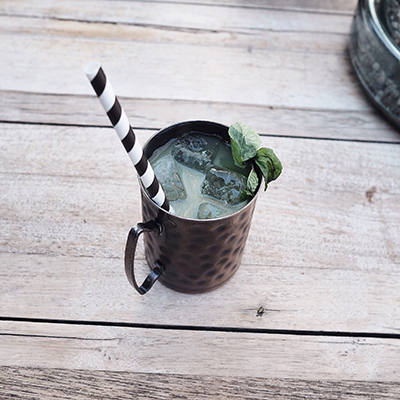 There you have it, my current stomping grounds… do you guys have any favorite Instagram worthy restaurants in LA? Comment below! We're also headed to San Francisco for the weekend, hoping to share some cool places to eat after our trip there too! 🙂
xx Brittany