Behind The Scenes: Fashion Week
I often receive so many comments and messages asking about fashion week and what it's really like. This past fashion week was my 6th season, which is so crazy! I thought it would be fun to give you a behind the scenes sneak peak as to what it's really like. Many don't know the details and late nights that actually go into fashion week, it's sometimes not as glamorous as it may seem.
See below for some quick BTS snippets of the prep work that goes into fashion week and what each day is really like:
My schedule: About 1-2 months before fashion week even starts, I start getting invites. Most brands send invites via email and some send via hard copy, so I like to keep a running spreadsheet of all the shows and events I've been invited to listed by date and time. I find this super helpful because a few weeks before I leave, I go through the list and color code everything I want to attend and won't be able to make-prioritizing is key. I then go through my emails and rsvp back to every invite. Once my schedule is pretty much confirmed, I add to my iPhone calendar. This is important because I can easily pull up the address and any important information pertaining to the event as I'm running around.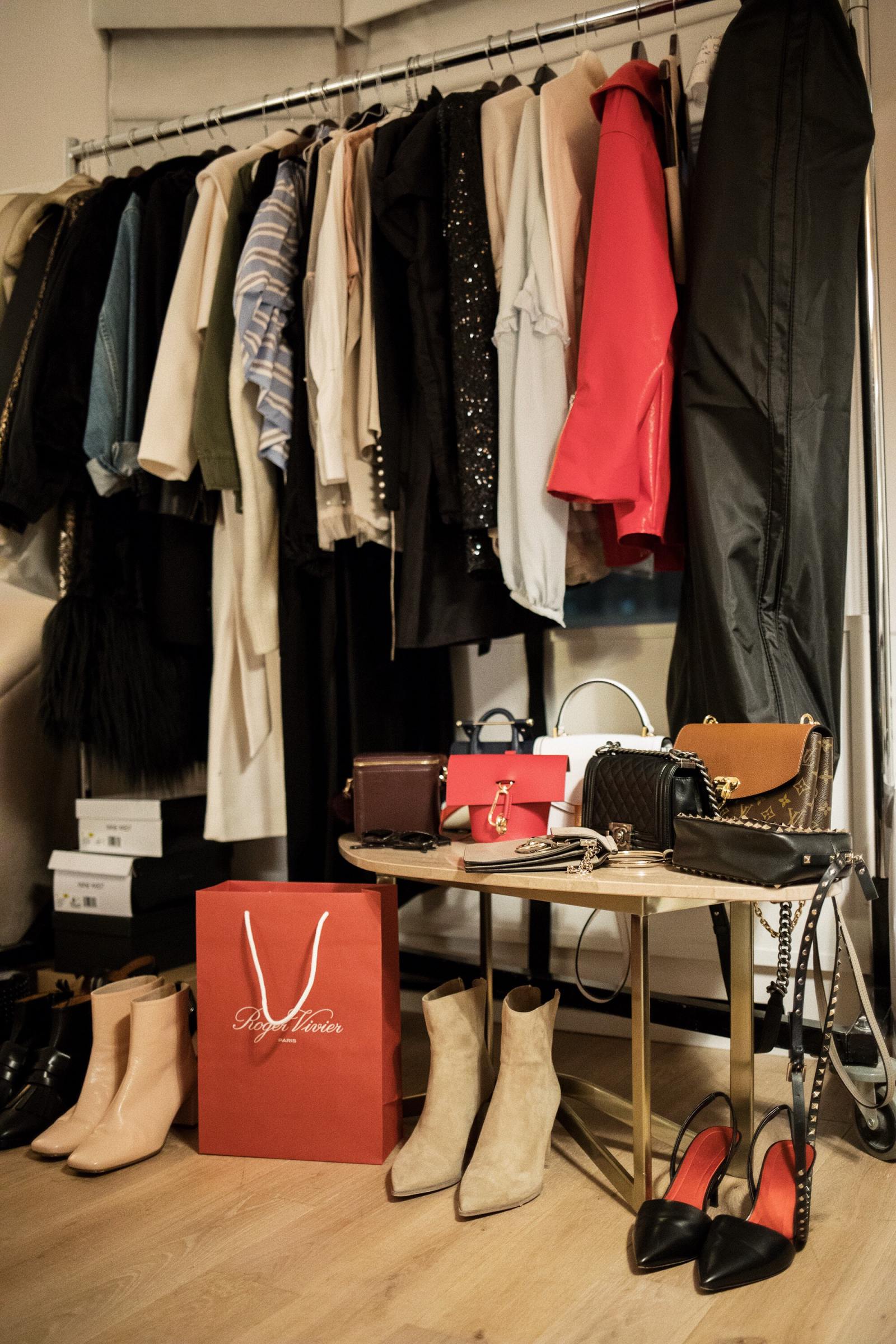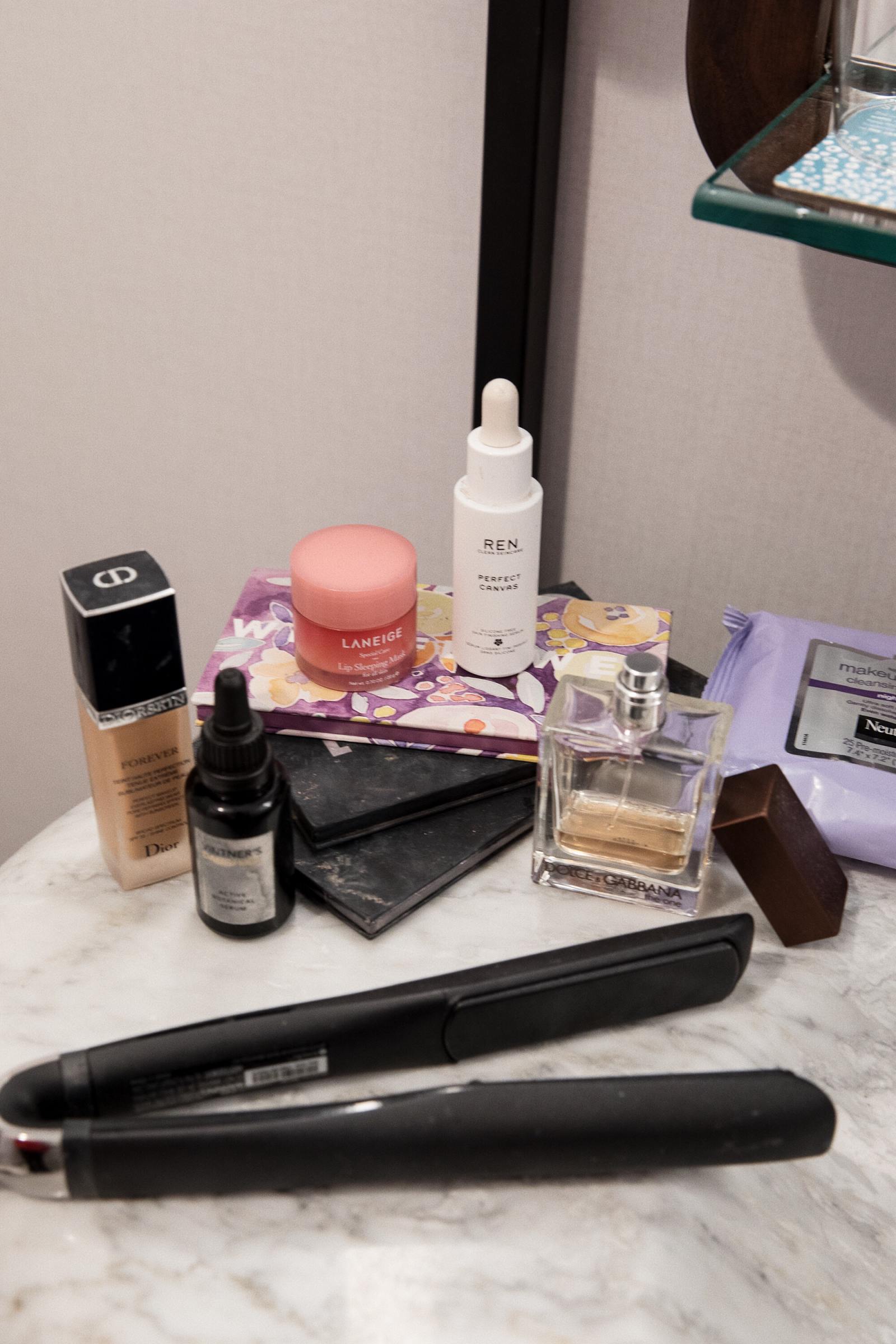 The clothes: About 2 weeks before I leave, I work with certain brands to organize looks to wear to their shows/events. I like to plan all my outfits before so when I arrive to my hotel I can easily organize everything by look. This past fashion week, I tried to have everything sent to me in LA before I left so I could pack exactly what I would be wearing but sometimes I'll end up having items messengered to the hotel. Before I pack, I take photos of all my outfits for reference. This helps me not overpack and keep everything organized.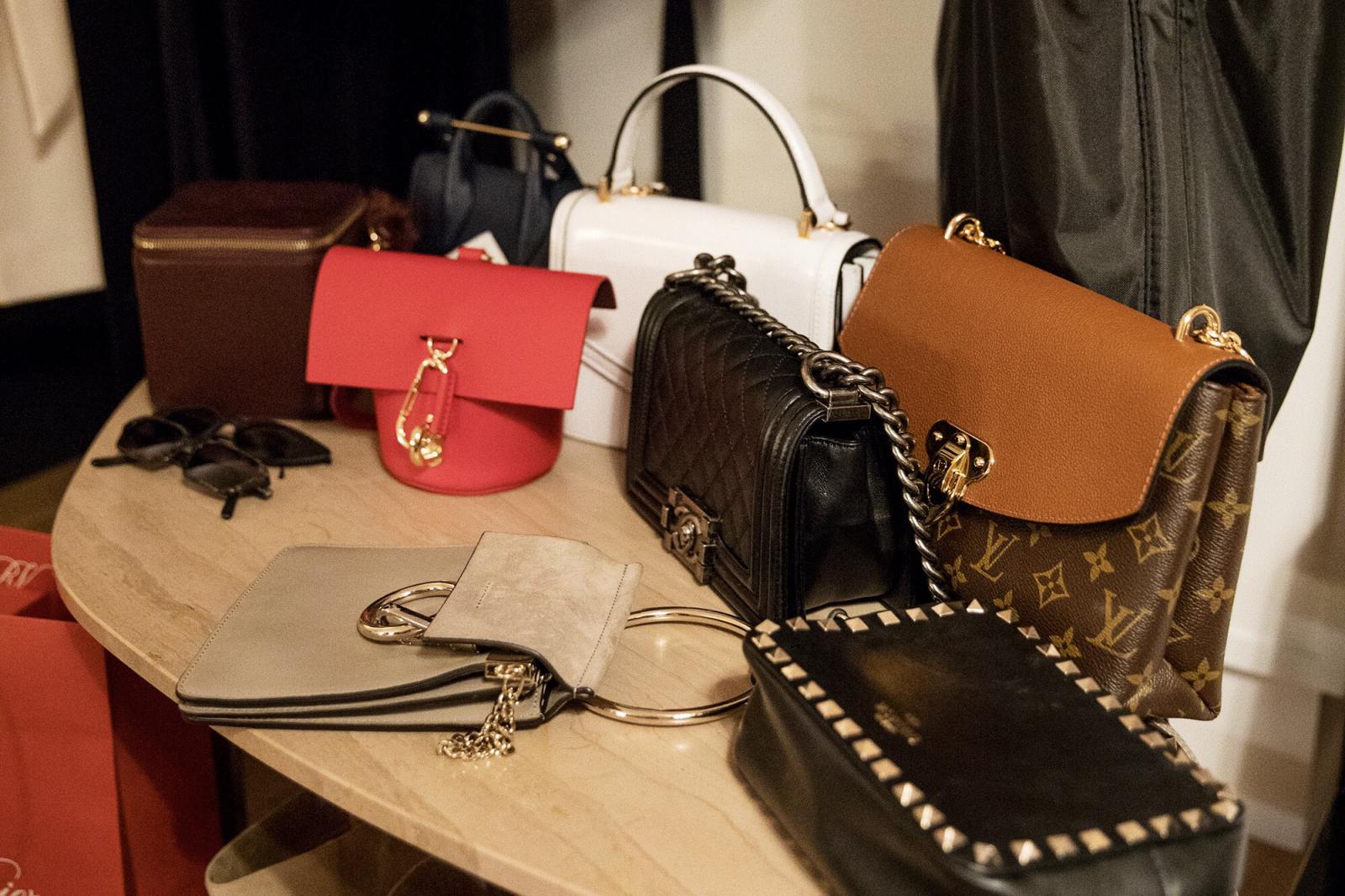 Hotel set-up: Once I arrive to my hotel, the first thing I do is unpack! Not to mention I normally bring around 5 suitcases, especially during February because of all the coats. One is usually just shoes! I like to get completely organized and refreshed before I head to any shows or events. Sometimes, that's not always the case and I might have to run to an event or meeting right after I land. The hotel will generally provide a clothing rack and I'll unpack all my clothes and organize them by outfit. Sometimes, there will be packages waiting for me and hard copy invites, so I'll go through everything that was sent to the hotel.
While organizing my clothes, Anthony will organize his camera equipment, making sure everything is ready to go! I recently did a post, all about his go-to photography equipment- which you can view HERE. This past season, he wanted a bigger bag that would carry his equipment + laptop. He decided on the ONA Brixton bag which was able to hold everything, so it really helped during fashion week. I love how sturdy it's been, especially in the snow during PFW!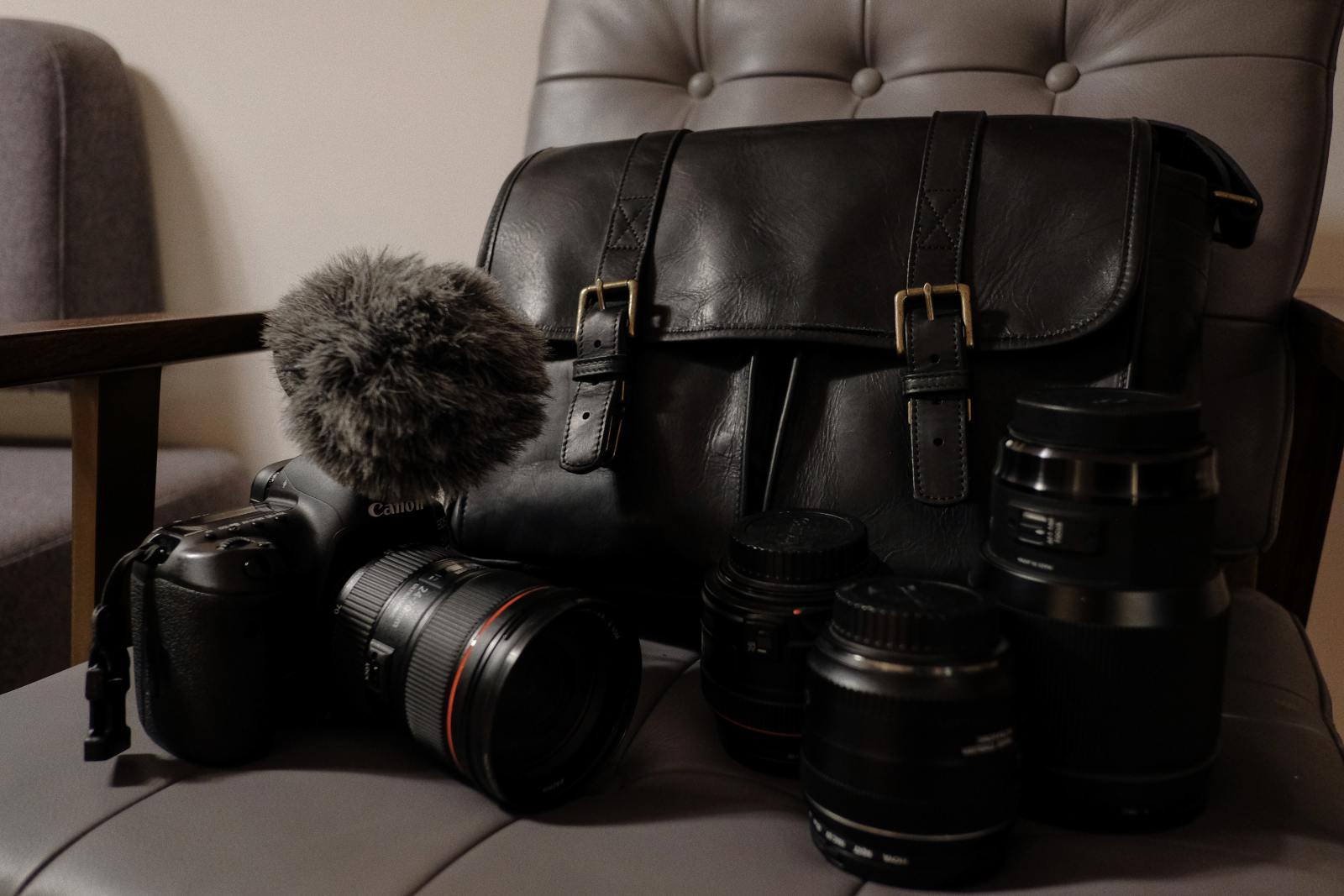 What each day is really like: My day to day schedule during fashion week is normally packed. This last season I had a hairstylist from Mane Addicts come to my hotel each morning and style my hair- which was really helpful because I was able to catch up on e-mails during that time. I typically woke up at 7am every morning and was ready by 8am, then went outside to shoot my morning outfit. I went to shows and presentations throughout the day and generally only had about 45 minutes between each. At some point I head back to the hotel or bring the next outfit in the car to change in-between and will shoot my next look before the next show.
Many of the runway shows are later in the day/night, so I like to shoot any looks I'm wearing to evening shows before it gets dark. I'm normally out till about 8-9pm depending on my last show/event and Anthony and I generally grab dinner around 10-11pm or just Postmates something to the hotel. While we are grabbing a quick bite, I'm going through photos, catching up on e-mails and writing my daily fashion week recap. I'm generally up until 2-3 AM working, and this repeats for the week.
Why I do it: It may seem like a ton of work but I really enjoy fashion week- I love knowing which trends we will be seeing for next season and I love being that resource to you guys and keeping you in the loop as well. Just because you have a style blog, in no way means you should feel obligated to attend fashion week. It's not for everyone- some influencers I know just don't enjoy it and have opted out because of it. I still love it and I'll keep going as long as I do!
I always come back to LA feeling so motivated and inspired! I'm already looking forward to next season 🙂
xx Brittany