FriYAY Favs: Jewels (Part 2)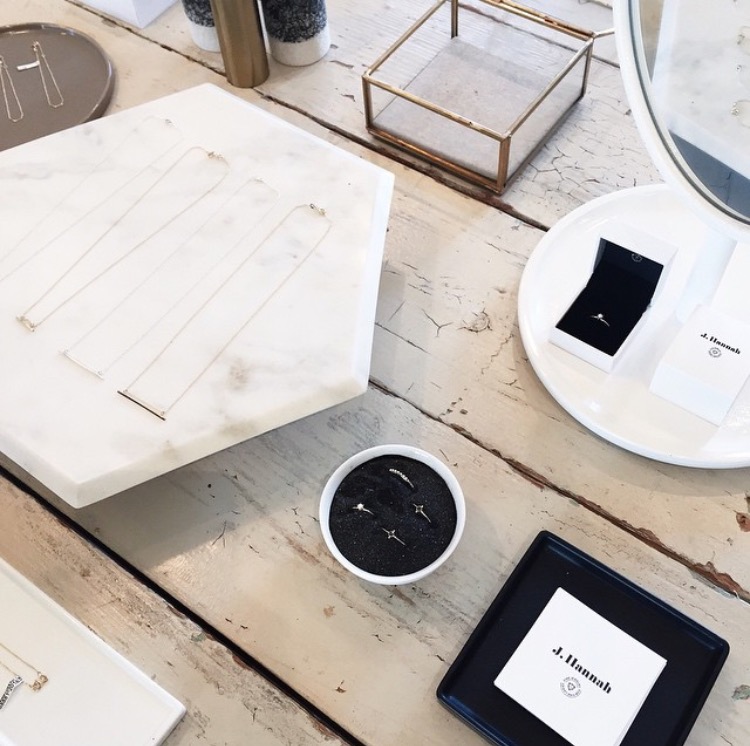 Photo via @jesshannah
Happy Friday! In my first round of jewel favs, I discussed dainty designs but not anything with precious stones or metal. This week I'm rounding up my favorite styles that will last a lonnnng time (aka worth the investment).
I love stacking my left ring finger with thin, sentimental rings from my hubs that also hold up well with my tough wear and tear. I leave them on whether I'm cleaning, snorkeling, washing my hair, etc., and they haven't been damaged because they are built to last. When I receive or invest in fine jewels I want to be able to keep them on all the time and not worry about the quality (and they must be thinnnn).
Here are my top 5 fine jewel favorites in no particular order that are definitely worth the splurge:
1. JESS HANNAH: Not only is Jess an amazing designer, but she's also an amazing blogger. Seriously her jewels are on point and I'm majorly eyeing this one for a perfect addition to my stack or even a killer right hand ring… either way it just works.
2. BITTERSWEETS NY: This style is actually my wedding band in the gold with white diamond and I really want the rose gold version. I've found it's even daintier in person than online and great for stacking…plus I need a little more rose gold in my life.
3. SATOMI KAWAKITA: Satomi's jewels are perfectly imperfect, and that's why I'm obsessed. Not every design is exactly symmetrical and I think it's brilliant.
4. MIRLO: Ummmm can I just say the name of this style is so freaking adorable? I loved it before I knew it was called "Mommy & Me" and the black diamond is a perfect contrast to the feminine design (I'm pretty sure Jadyn would approve).
5. WWAKE: This style reminds me a bit of the one I have from Odette NY (with the diamond, no longer available) for our one year anniversary… I'm super drawn to anything that symbolizes a trio because it reminds me of my little fam!
Have an amazing 4th… we are headed to Lake Arrowhead for a little boating, BBQ and of course, fireworks!
xx Brittany