New Years 2017 in NYC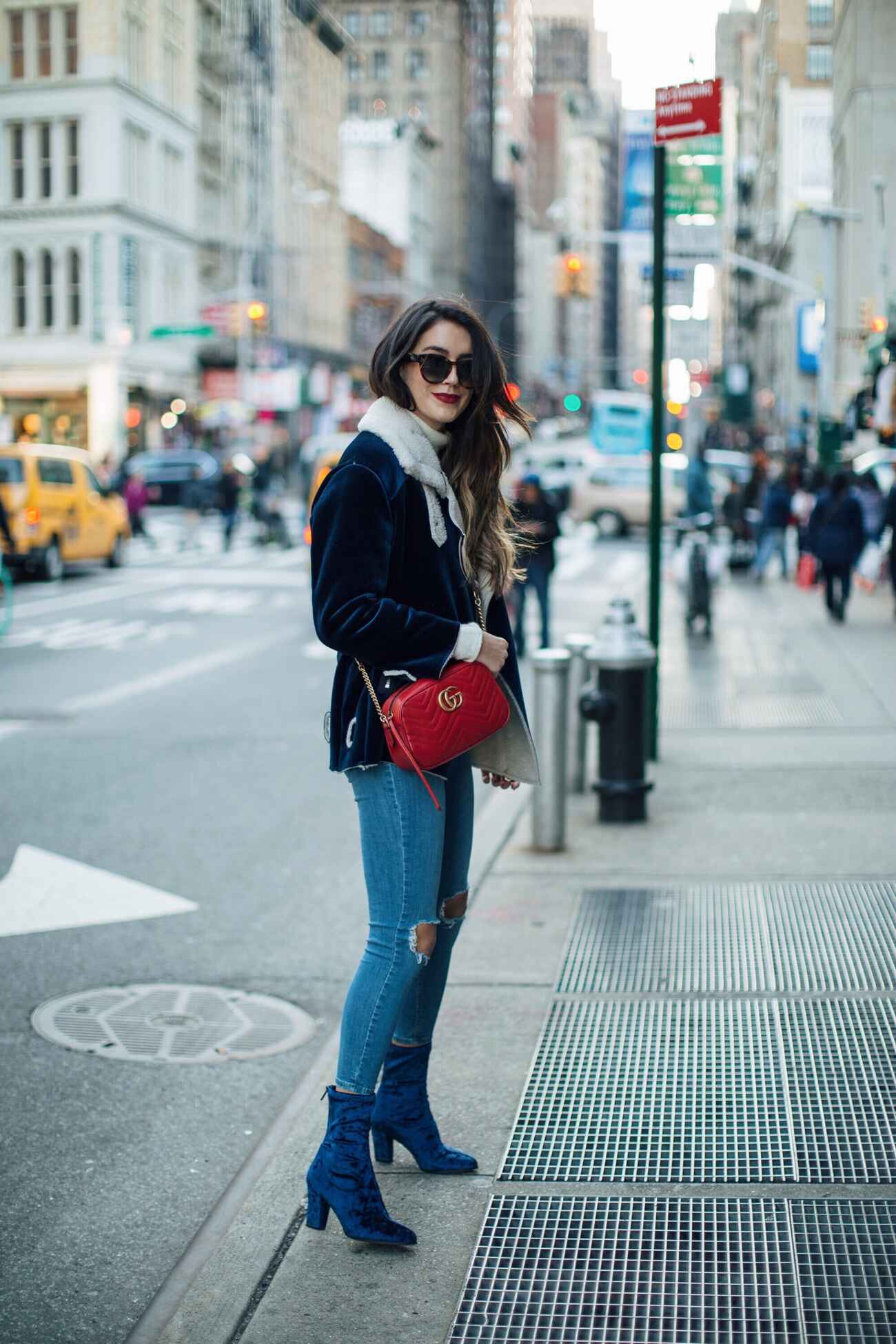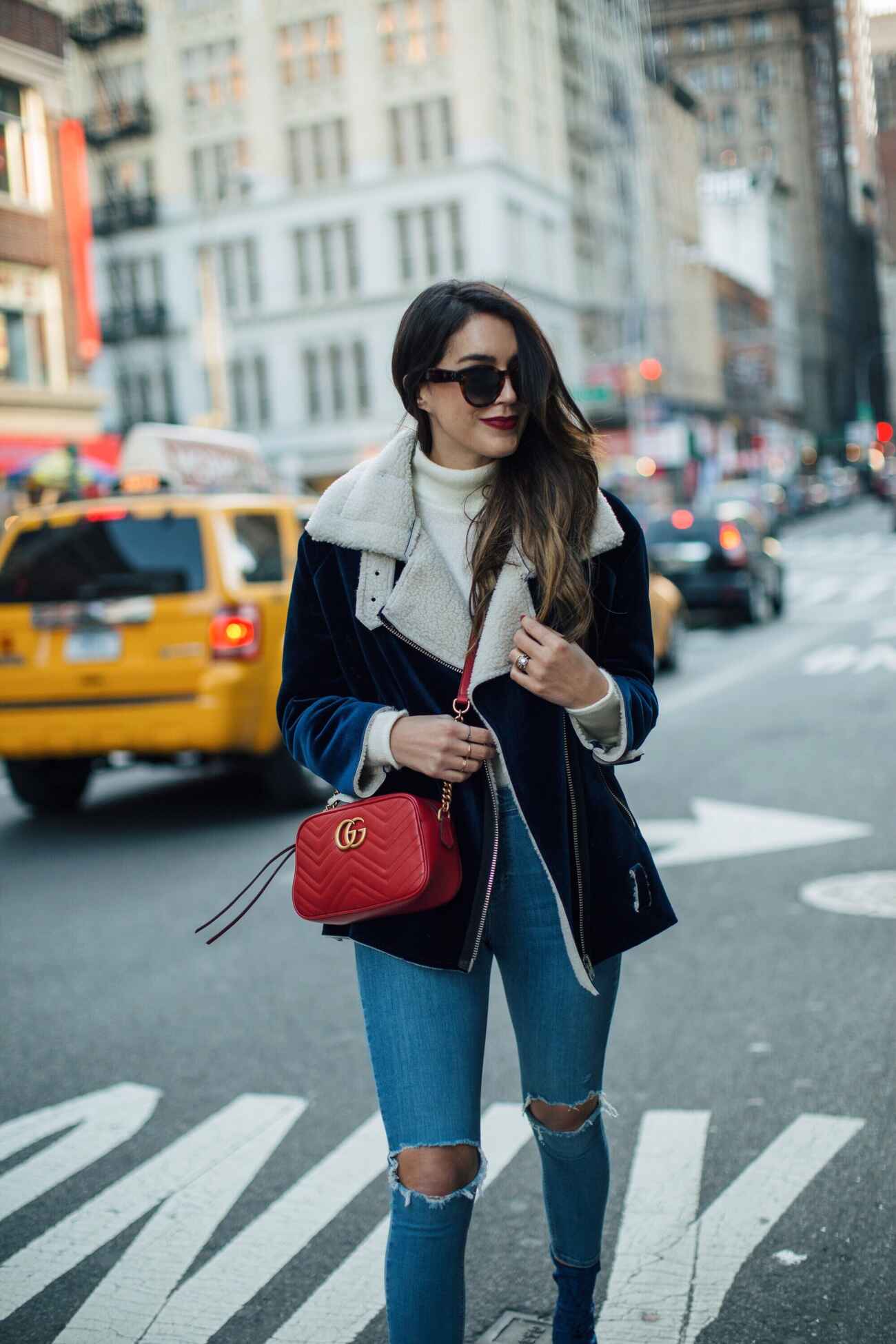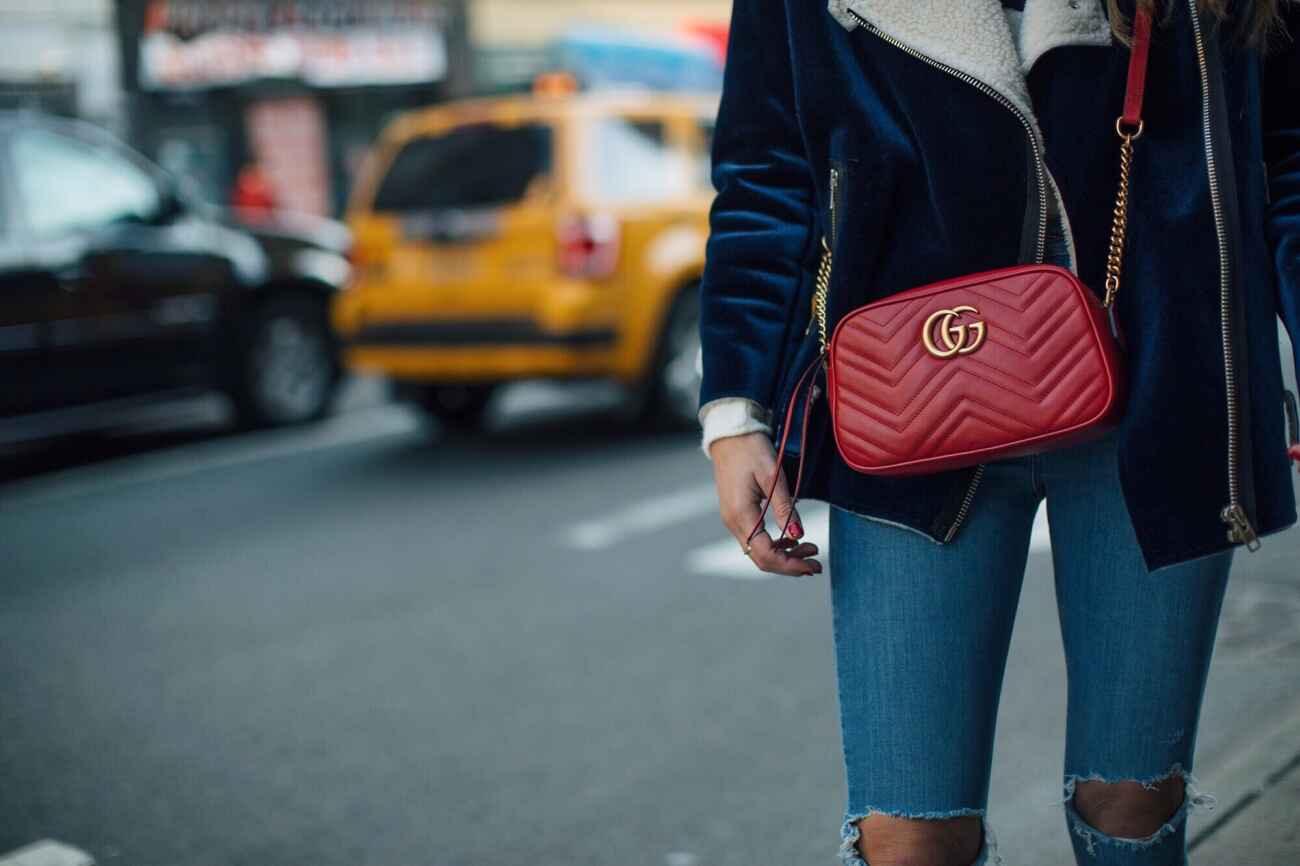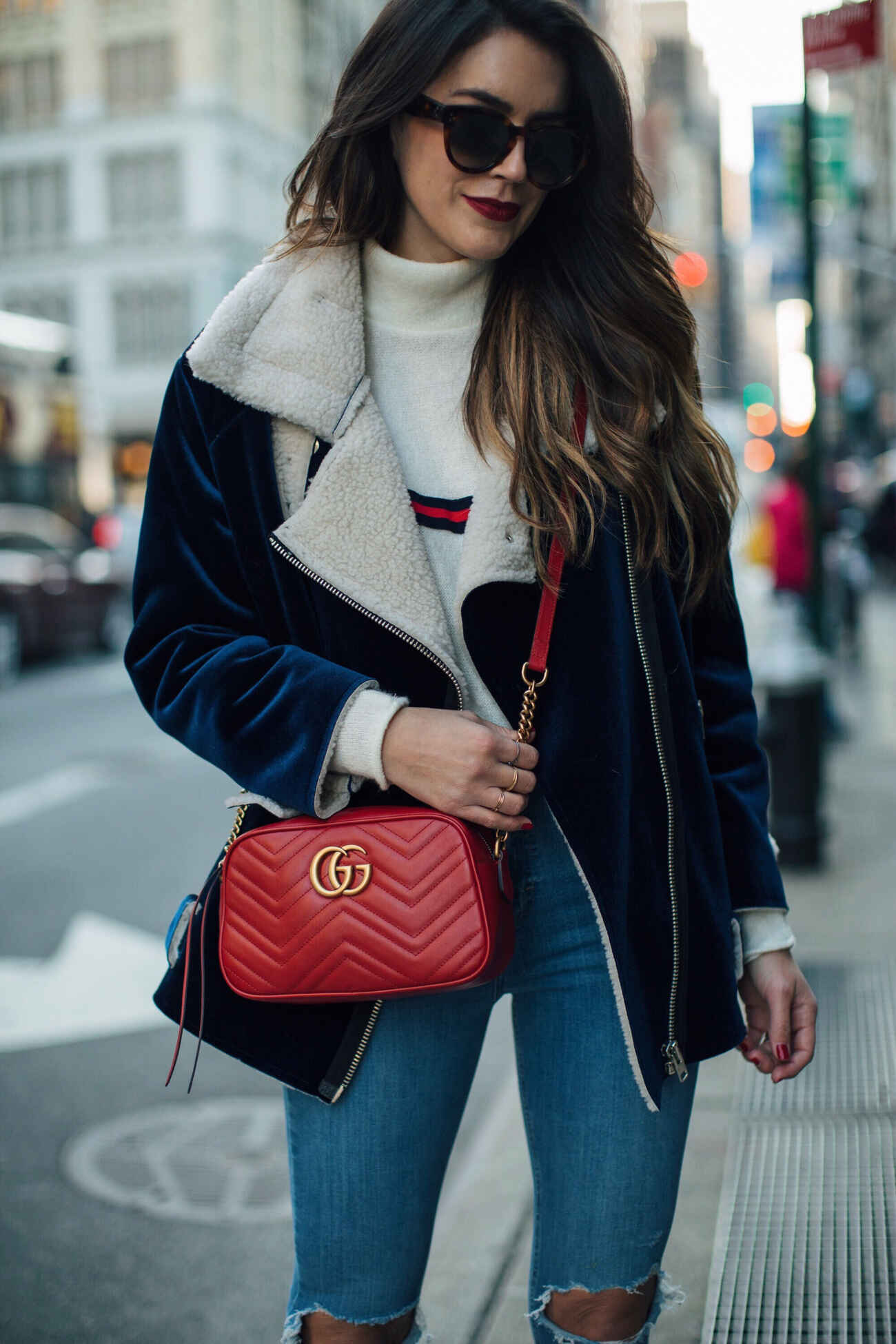 Jacket: STORETS
Sweater: STORETS
Jeans: TOPSHOP
Shoes: DSW (similar: STEVE MADDEN color: Navy Velvet)
Sunglasses: CELINE
Bag: GUCCI (also available HERE)
Happy Monday! Hope you guys had a fun and safe New Year's Eve! 🙂 We only lasted a few hours in Times Square lol! We got there around 4pm and only got as close as 52nd street- which in our opinion was way too far away for a good view of the ball drop (it drops just below 43rd). Basically, we realized we needed to get there by around 9am in the morning to get as close as we wanted… and to be in the middle of the confetti when it fell- so we're thinking next year we'll be more prepared! We ended up hanging with our friends in Brooklyn and watching fireworks over the bridge- Anthony and I love New York and being there on NYE was even more special!
This look is what I wore yesterday for the first day of 2017 🙂 We ate brunch at Bluestone Lane and dinner at Bareburger… two of our favorite spots when we visit. I wanted to be in something comfortable but cozy and luckily it wasn't that cold so extra large layers weren't necessary.
I also go this new Gucci bag over the weekend! A handbag was going to be a Christmas present from Anthony so I decided it would be best that I wait until we got to New York so I could browse around all the flagship stores. I've been wanting a red designer bag for awhile now and finally decided on this one after being so indecisive! And so far I love it! What do you guys think? Comment below!
xx Brittany