Our Caribbean Overwater Getaway
Anthony and I had such an amazing time celebrating my birthday at the newest Overwater Villas at Sandals Royal Caribbean- Montego Bay Jamaica. We were really looking forward to relaxing and enjoying each other- we work so closely together that we sometimes need to remember to stop talking about work and just be husband and wife.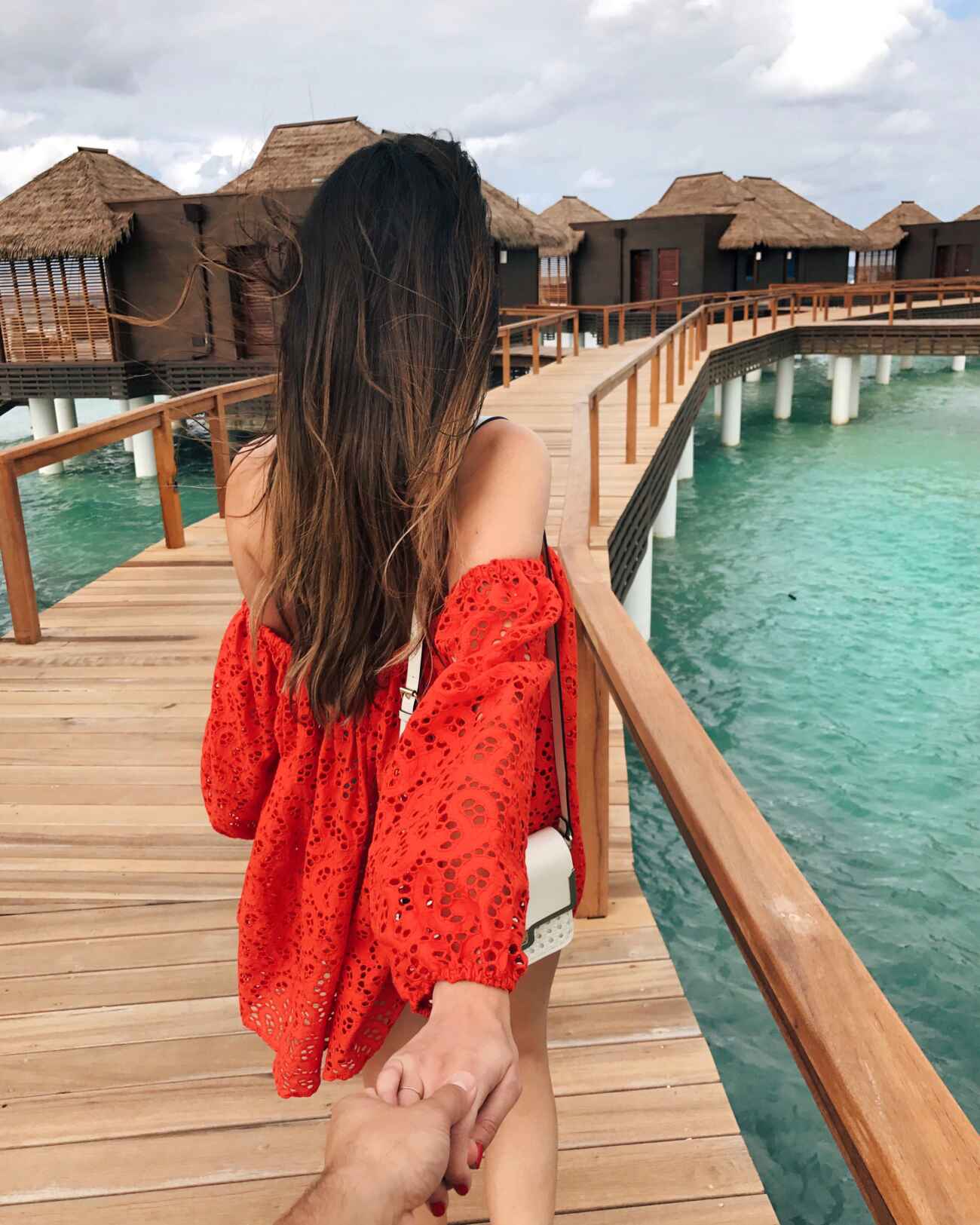 Blouse worn as coverup: MERLETTE
Shoes: SOLUDOS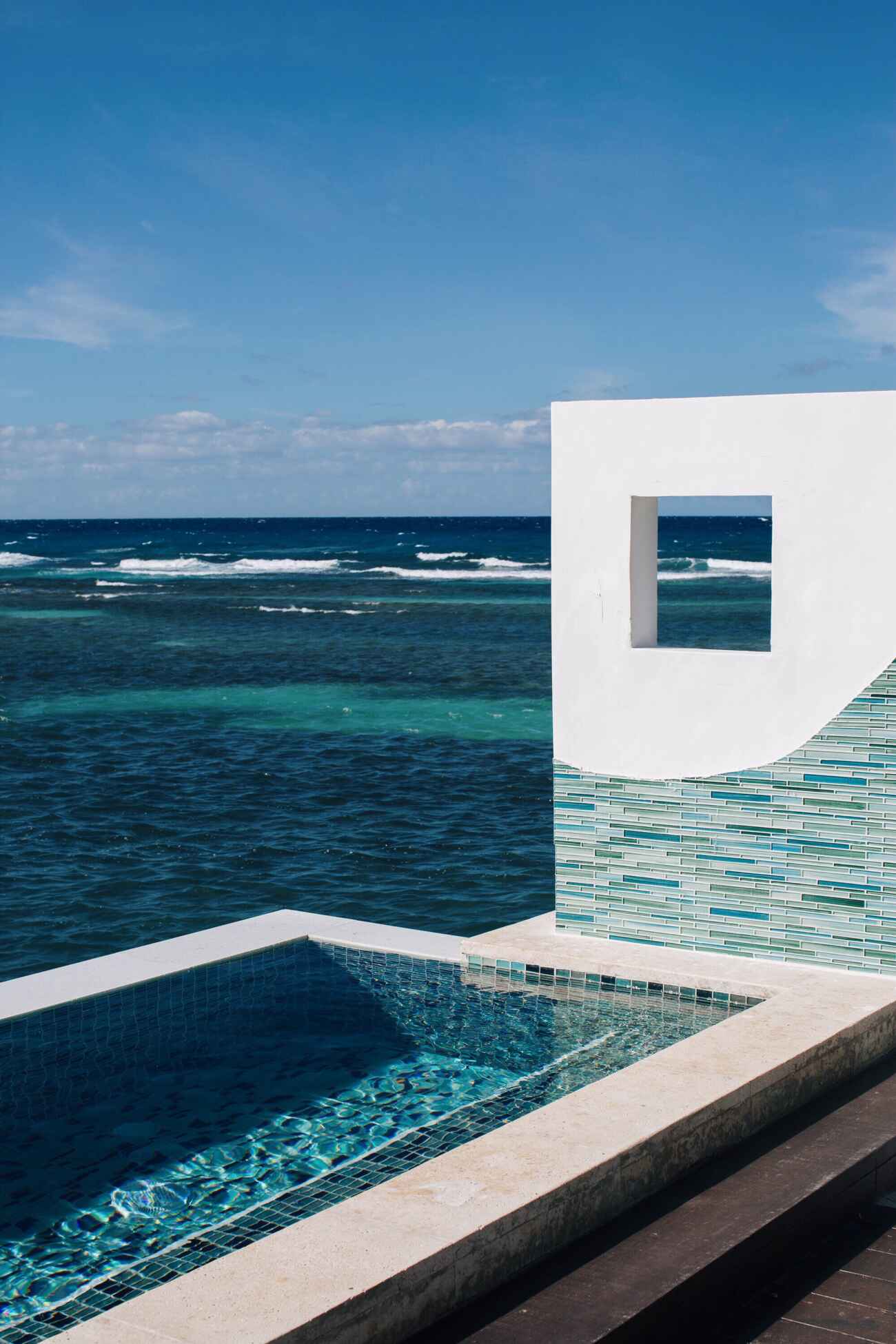 We stayed in overwater villas before during our honeymoon to Tahiti and Moorea and I thought that was amazing, but the service and the villas at Sandals were really so much fun, exceeded our expectations for sure!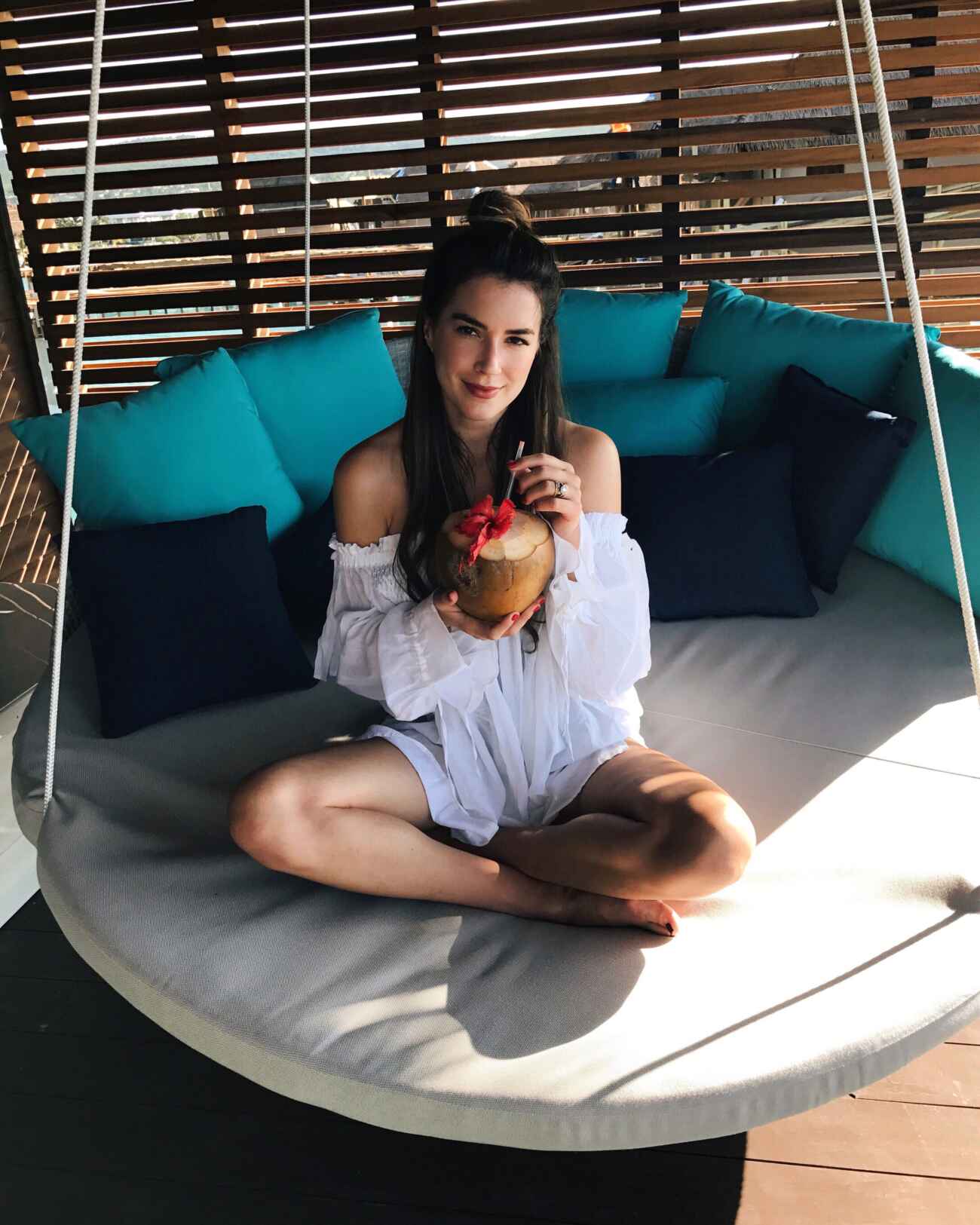 Sandals is the first resort to offer overwater villas in the Caribbean, isn't that crazy? Anthony and I barely left our villa because we had a phone for our personal butler that would bring us anything we needed, there was really no reason for us to leave! Ummm and there was a glass bottom floor in the bedroom, if you saw my Insta story of Anthony sliding across it… you know we loved that thing! LOL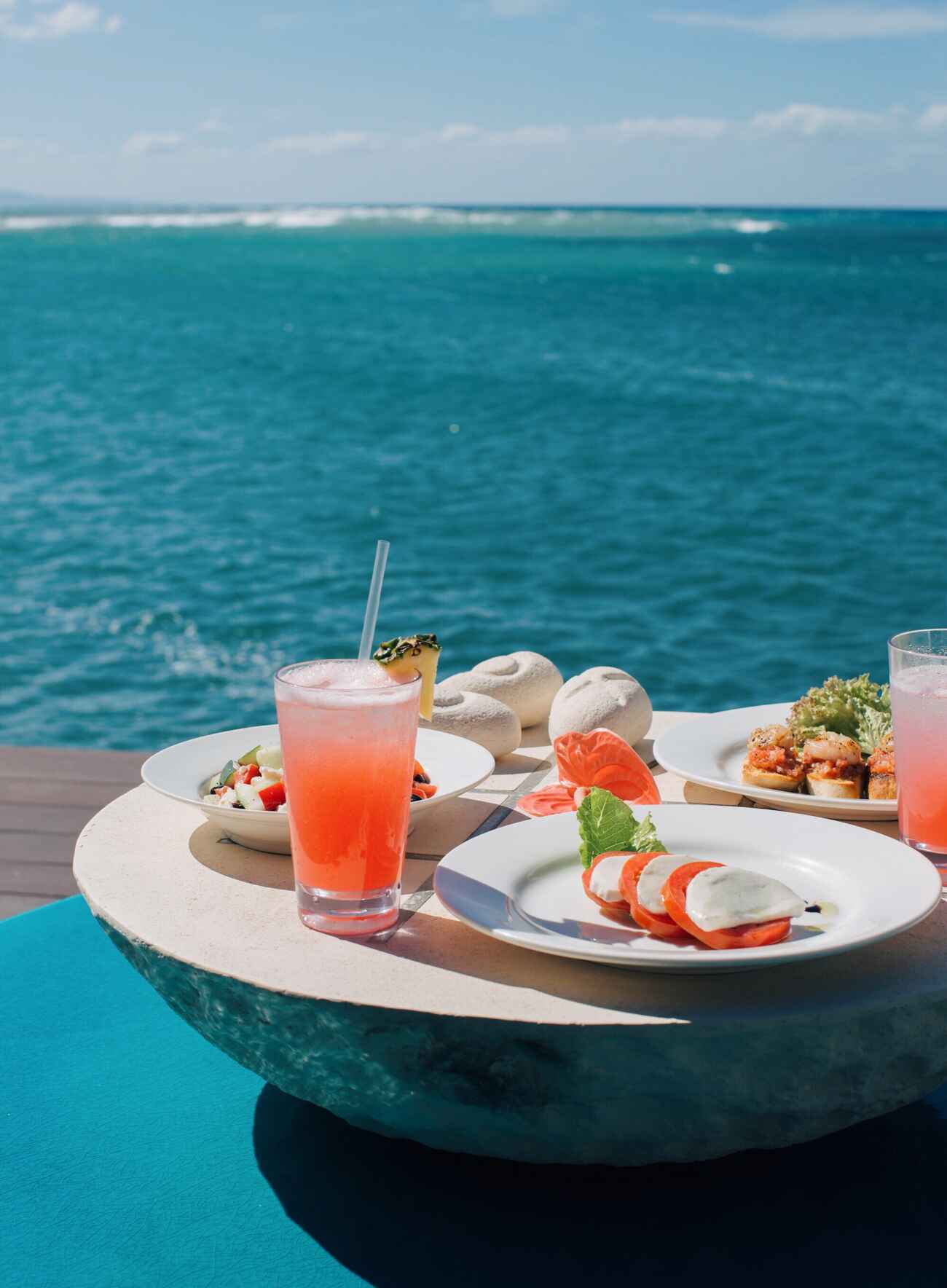 We would have breakfast on our patio each morning with a remarkable view of the ocean, and surprisingly enough we didn't have an ounce of rain- it was was sunny skies during our whole stay which made it even more beautiful with the sun reflecting on the water!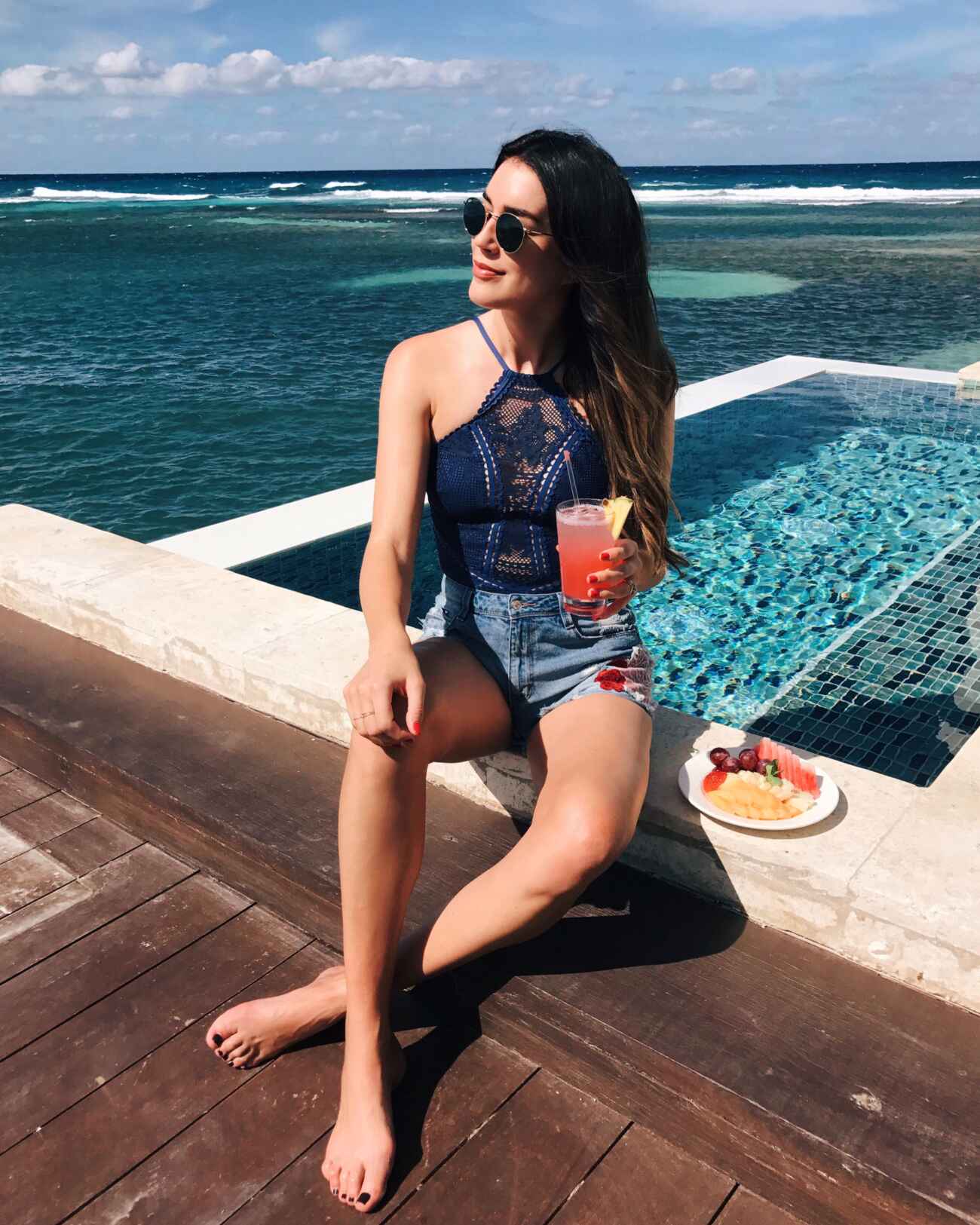 Swimsuit: BECCA SWIM
Sunglasses: RAY-BAN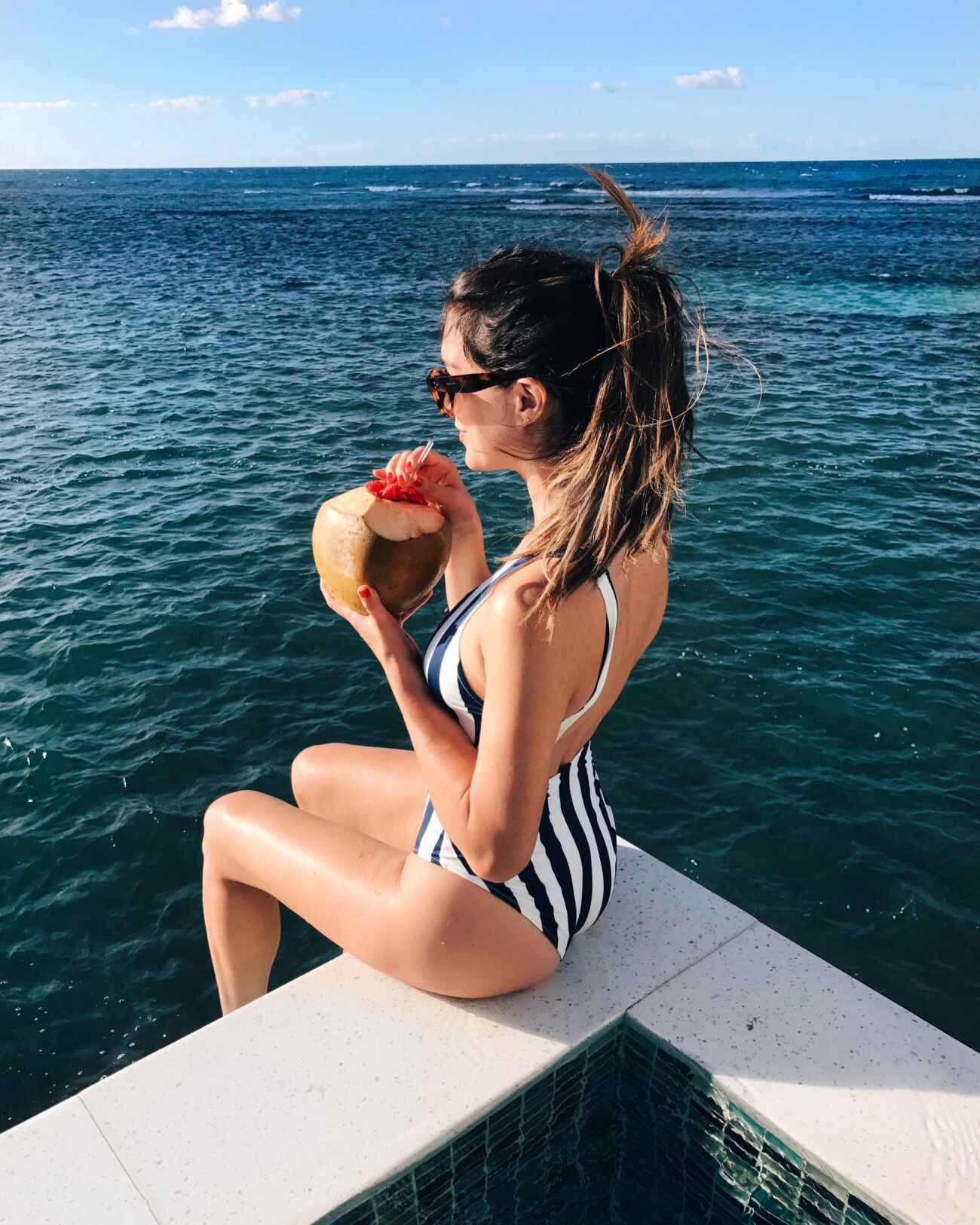 Swimsuit: SOLID & STRIPED
Because Sandals is a couples only resort (aka no kiddos), so many details made us feel like we were on our honeymoon again, there were just such thoughtful romantic touches (the turndown service included towels shaped like kissing swans, rose petals on the floor during in-room dining and exchanging candles before our couples massage at Red Lane Spa, etc.) that made such special memories. We felt like we were dating again!
That being said, having that romantic time away is so important, especially if you're a parent! Anthony and I live for our family moments and family vacations but we also make a conscious effort have to make that time for each other to keep that exciting spark alive. Because if we aren't close, how are we going to be a good example of marriage to Jadyn?
Here's my advice: whether you plan a staycation away somewhere for a night or you stay in a couples only resort like we did- seriously make time for each other (sans children) because we both felt closer and more flirty when we left because of that quality time together. And that's all of my married advice for the day #yourwelcome. haha jk, but seriously- having kids is no excuse not to make time for your spouse!
Here is a quick video of our stay, we tried as much as possible to capture the gorgeousness of the resort on film! Check it out:
Overall we loved loved our stay and can't wait to go back, thank you to Sandals for hosting an incredible vacation and allowing us to create such romantic, fun memories 🙂
xx Brittany