Seeing Stars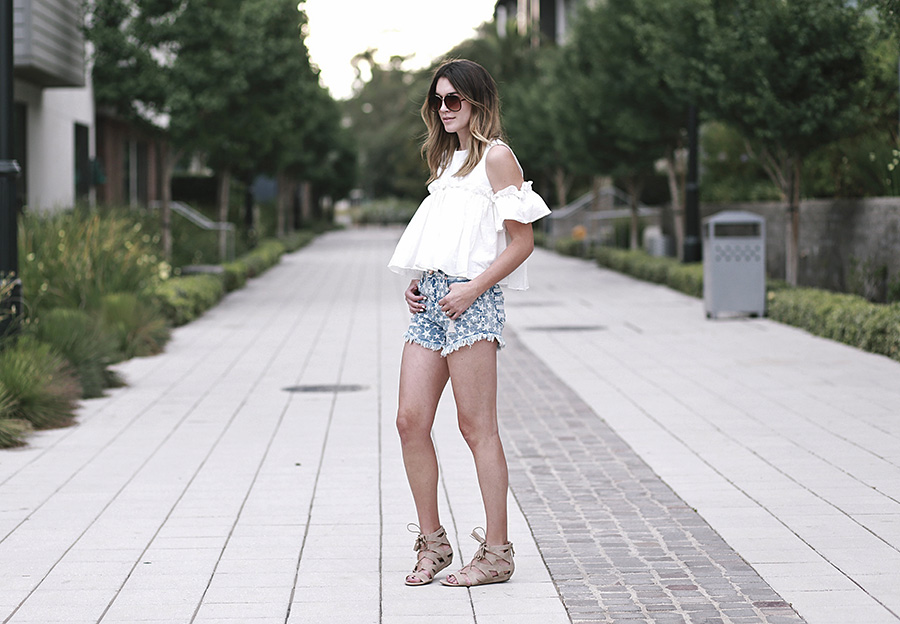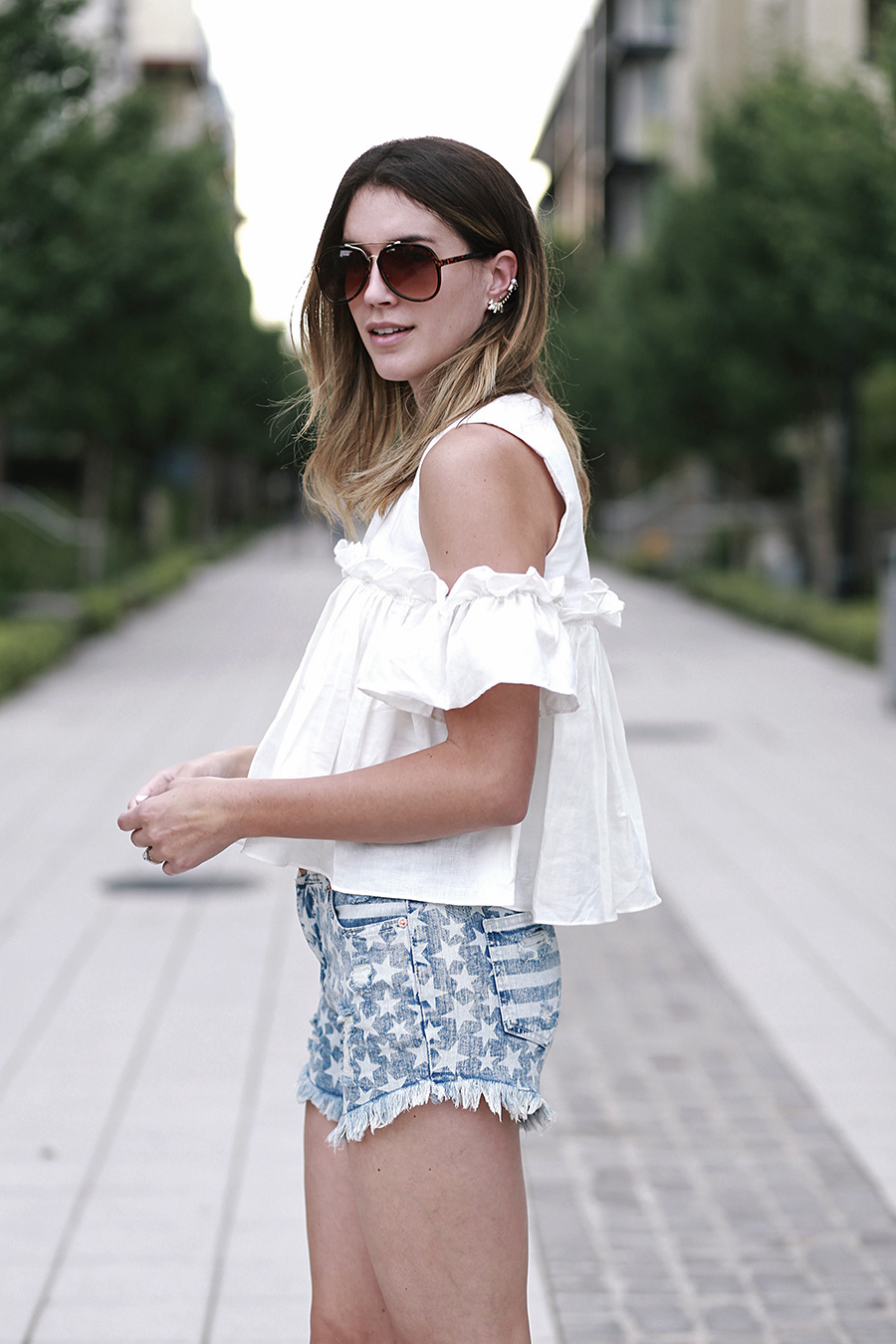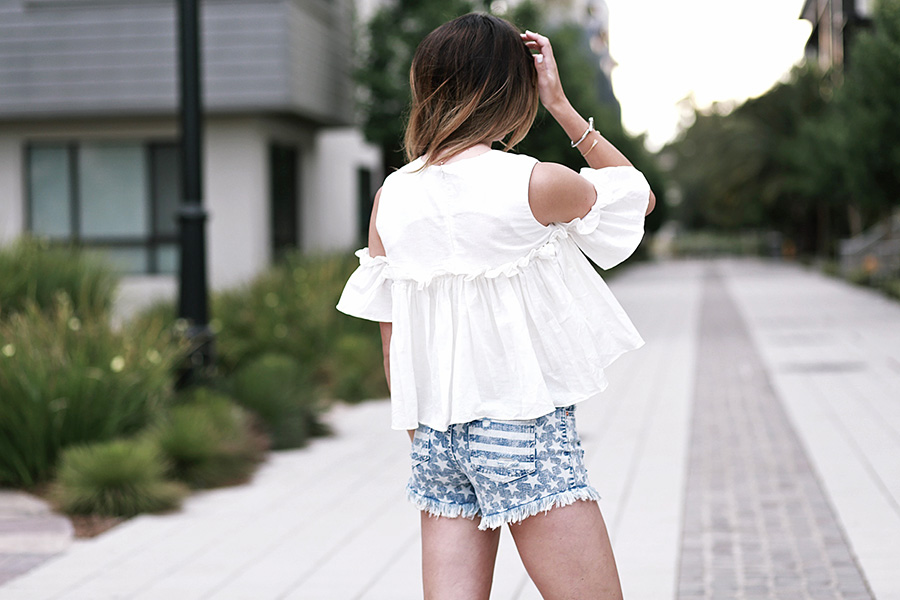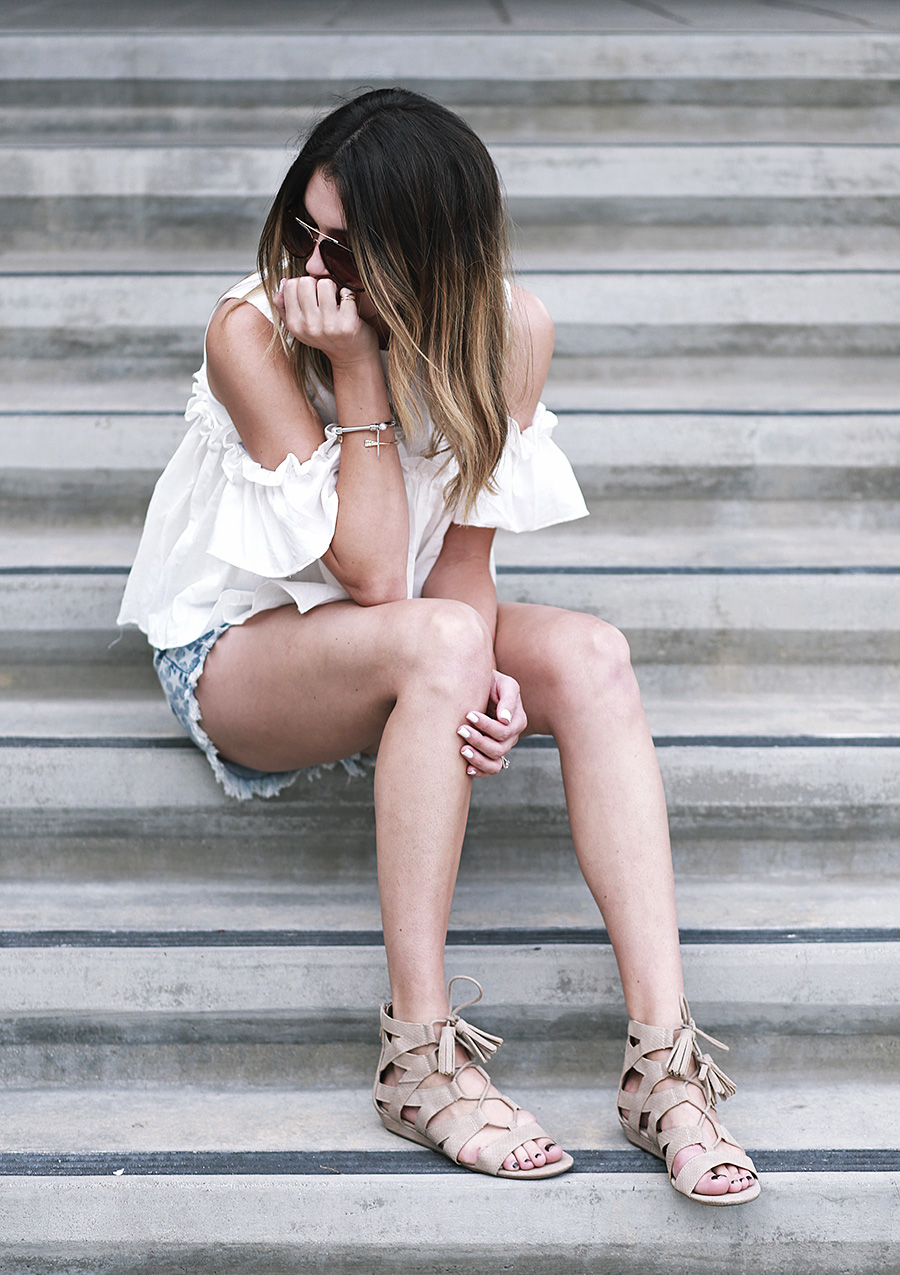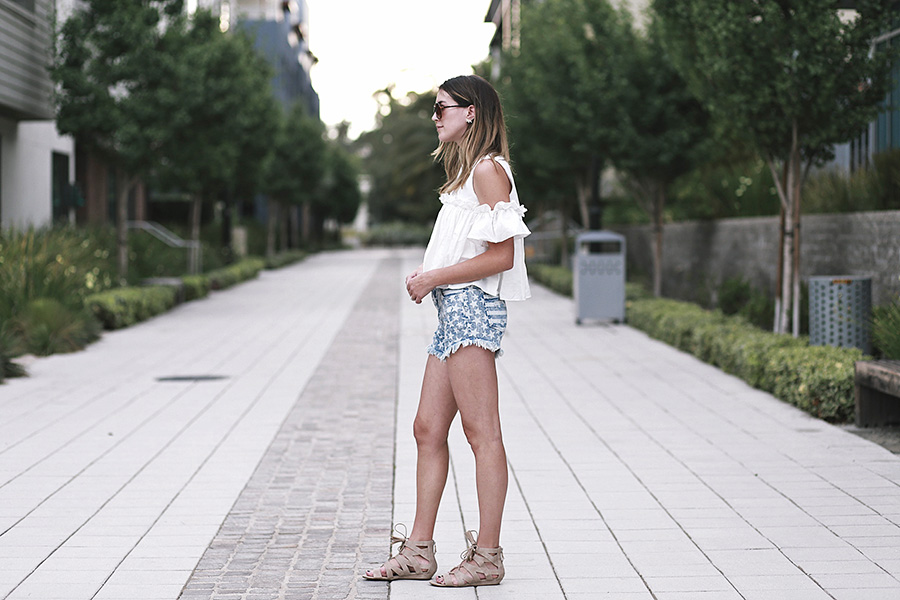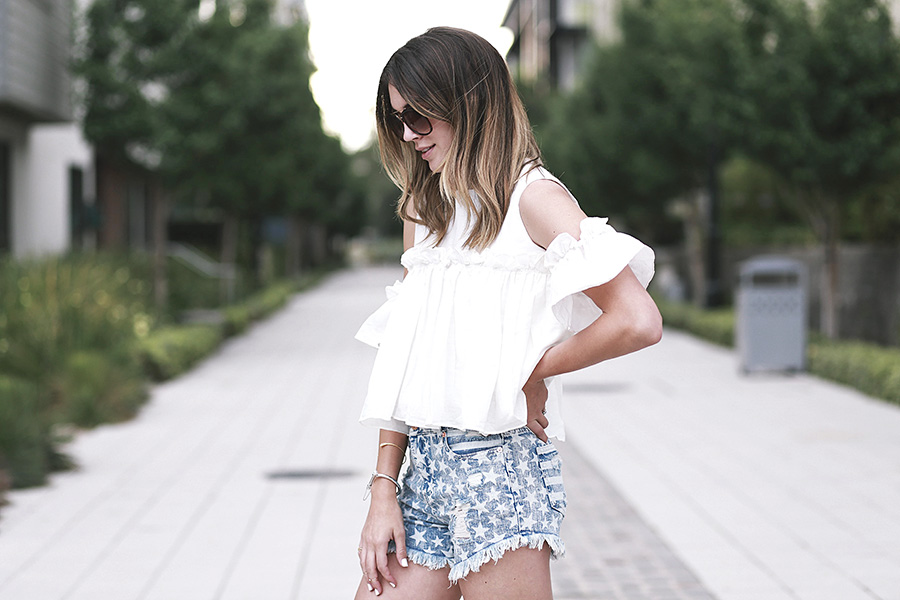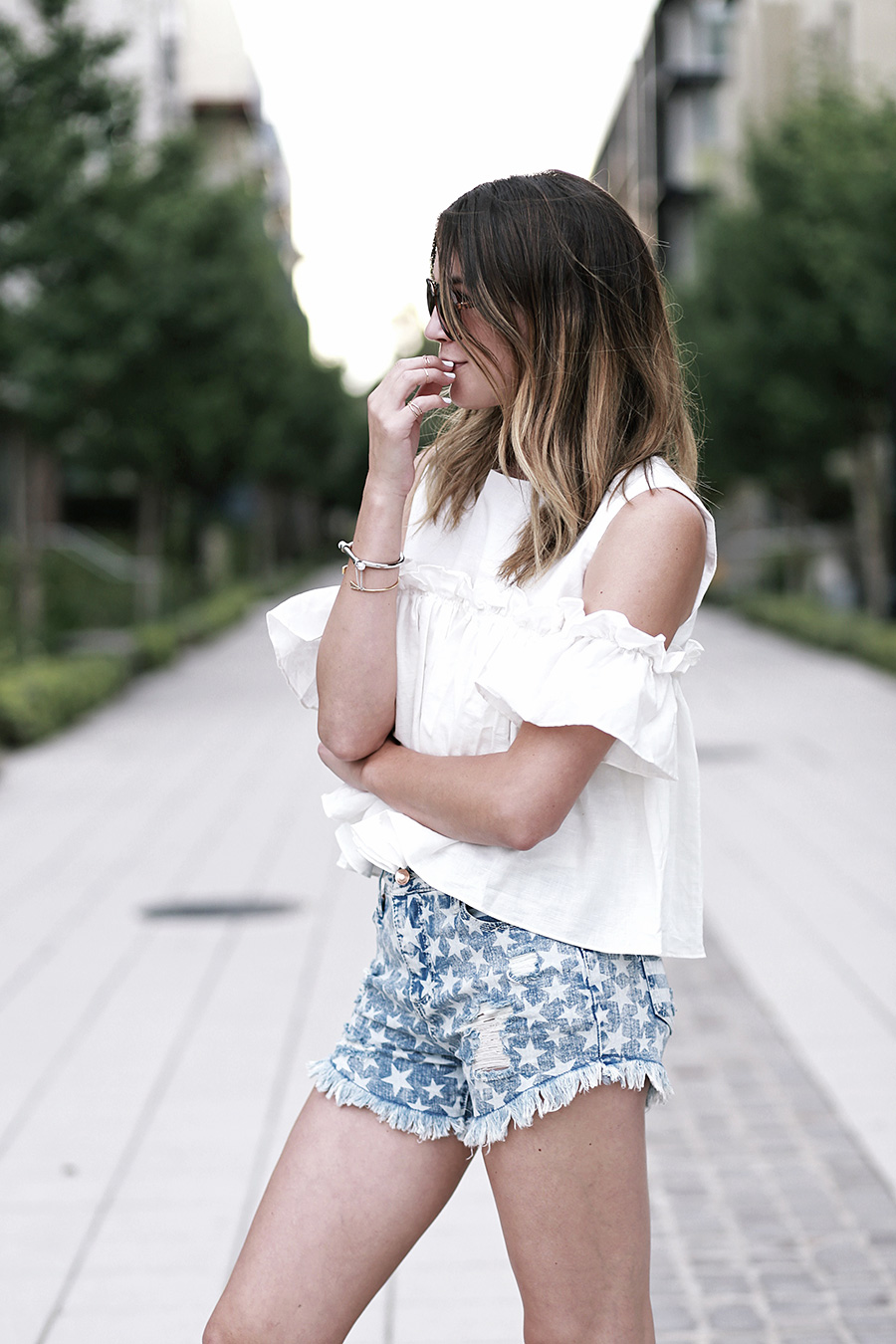 Top: PIXIE MARKET
Shorts: TARGET (on sale!)
Shoes: SAM & LIBBY (on sale!)
Sunglasses: CROSSROADS
Ear cuff: RUE GEMBON
Bracelets: ZARA and PRIMARY
[thefeedproducts style='four']
Happy alllllmost 4th of July! I knew I wanted something a little patriotic for this weekend but I didn't want a typical american flag print. I opted instead for these star print shorts with a bit of stretch- the pattern is muted enough that I will definitely be wearing them after the holiday as well. Typically I like my denim cutoffs a bit looser, but with this flouncy blouse on top I wanted something a bit more fitted below. Plus the shorts will work well paired with my one-piece swimsuit for this weekend (before we hit the lake of course, that would be a little random if I actually went swimming in them).
I'm also loving the feel of this cutout blouse, almost like a lightweight linen that moves perfectly. If you haven't checked out Pixie Market yet, make sure you do! They never fail with fun, interesting pieces and their shoe selection is on point (no pun intended).
Side Note: I also updated MY CLOSET with new items and organized the categories to make it easier- most often, my "New In" section (at the very top) lists items that are soon to be on the blog and hopefully helps you guys find items easier!
xx Brittany