Top Swimsuits (For Every Figure)
Searching for the perfect summer swimsuit can be tough, no matter what type of figure you have! Swimwear styles are constantly changing and evolving with the trends. I personally love a good one piece swimsuit with fun detailing. I always find it helpful to try on lots of different suits and silhouettes. Sometimes I try on suits that I wouldn't normally and I am surprised by how much I actually like the way they look or vice versa.
It is always important to remember that swimsuits do expand when you go into the water, so make sure it fits well and isn't too big before you buy it. I am a fan of classic silhouettes, just because a suit is trending does not mean it will look good on me or I'll feel comfortable in it! Because finding that perfect swimsuit can be hard, I created a swimsuit guide for every figure! I picked out some of my favorites to make your shopping a bit easier 🙂
Comment below your favorite swimsuit!
xx Brittany
Pear Shape:
(avoid boy short bottoms, a detailed top or deep v-neck will draw the eyes upward)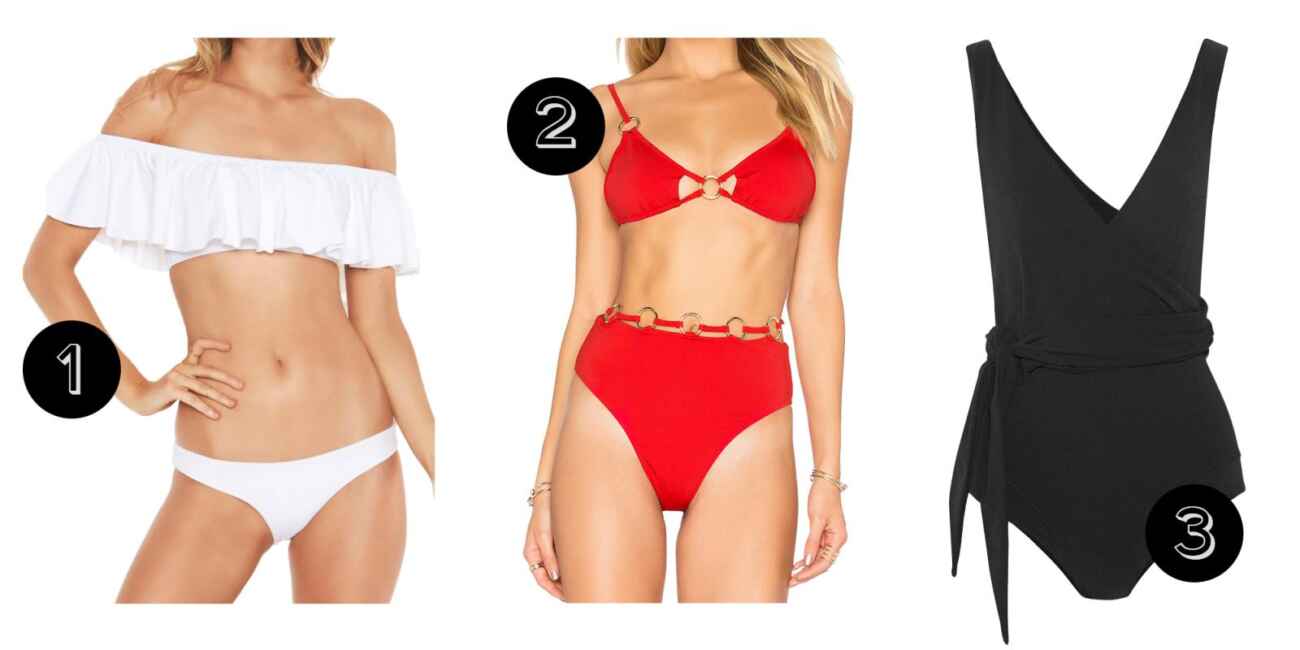 Curvy:
(highlight your curves with a swimsuit that provides coverage and support)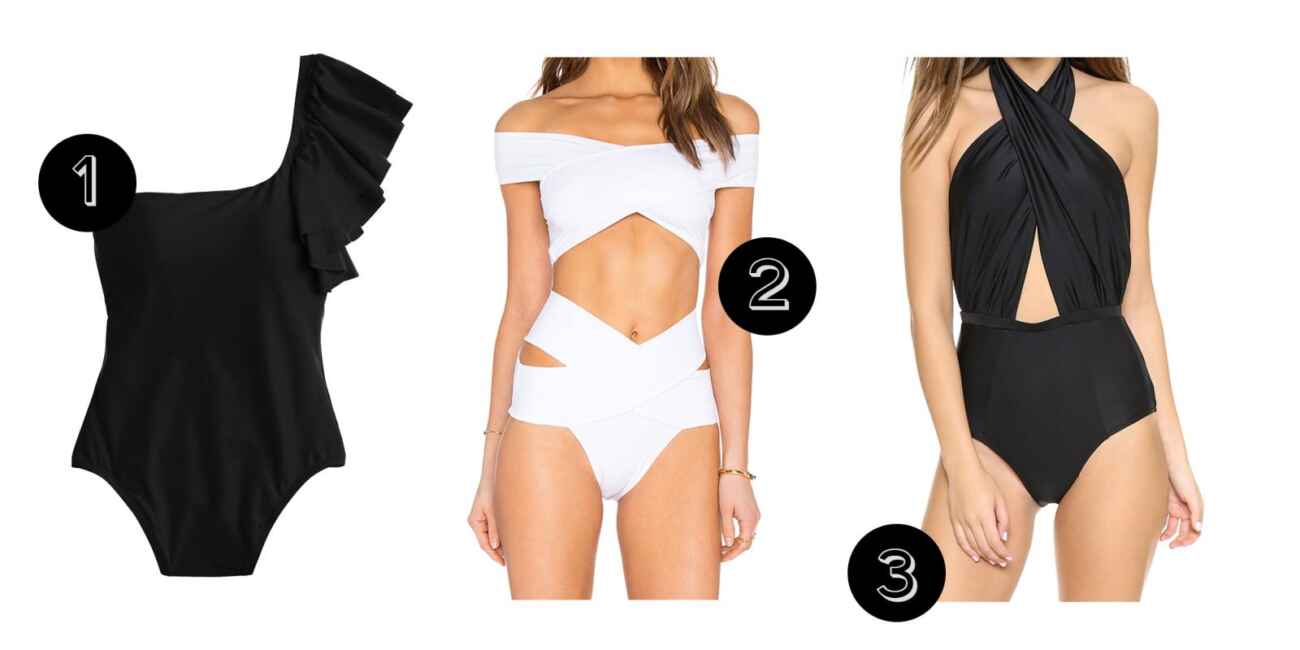 Smaller Bust:
(Patterns/embellishment will help to create the illusion of curves and a larger bust)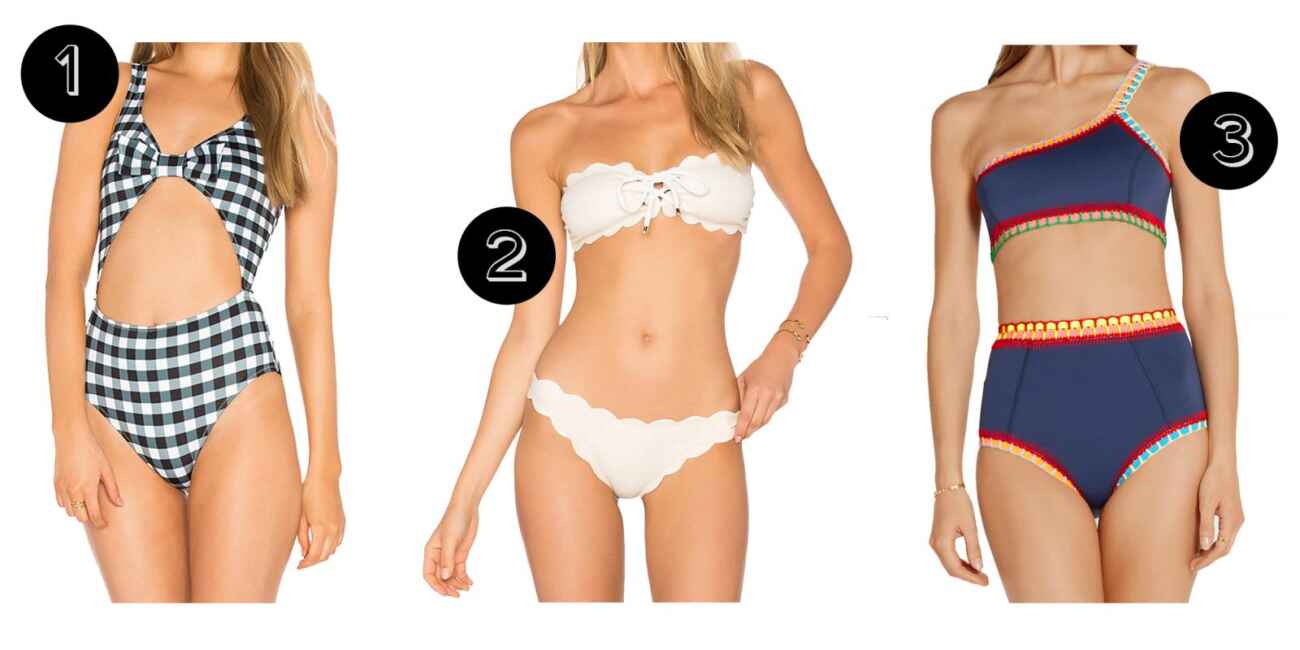 Athletic:
(show off your natural curves with flattering prints/details that will define your waist and bust)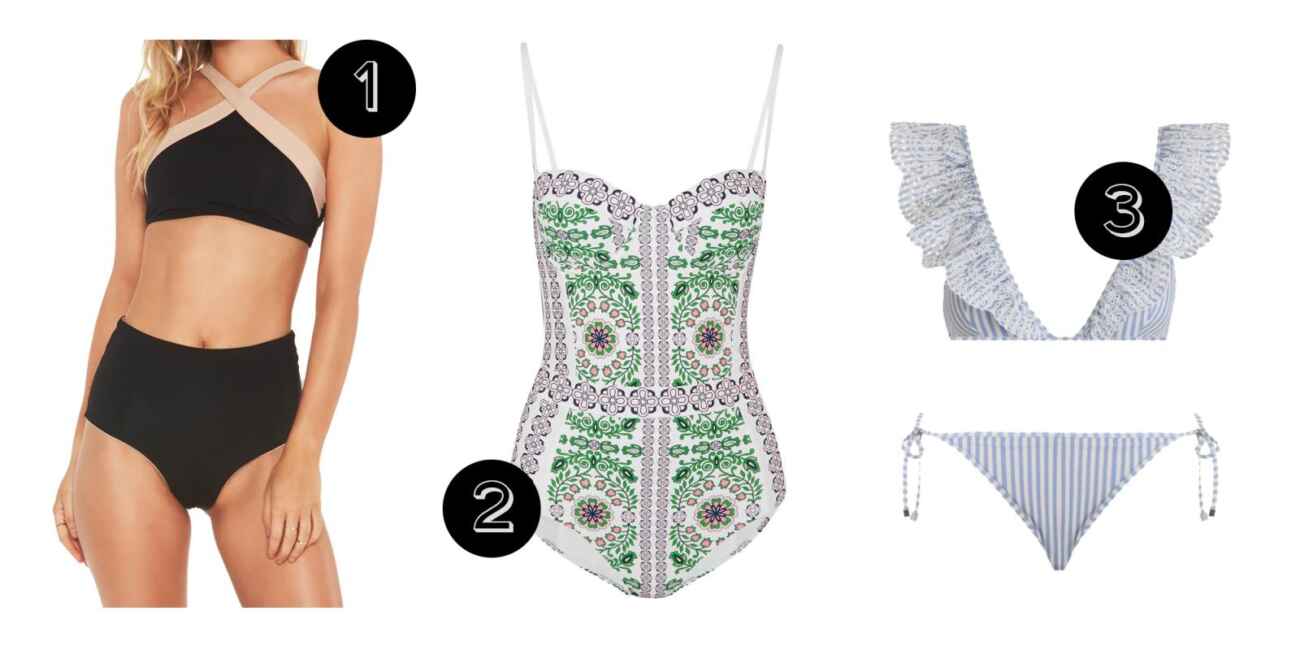 Larger Bust:
(Support is key, bra style tops and adjustable straps will help with support and flatter your figure)