Turks and Caicos Family Vacation
I'm sure you probably saw on my Instagram that Anthony, Jadyn and I were just recently in Turks and Caicos for our recent family vacation. When we were visiting Greece we did a lot of exploring and for this trip we really wanted to just relax by the beach and pool.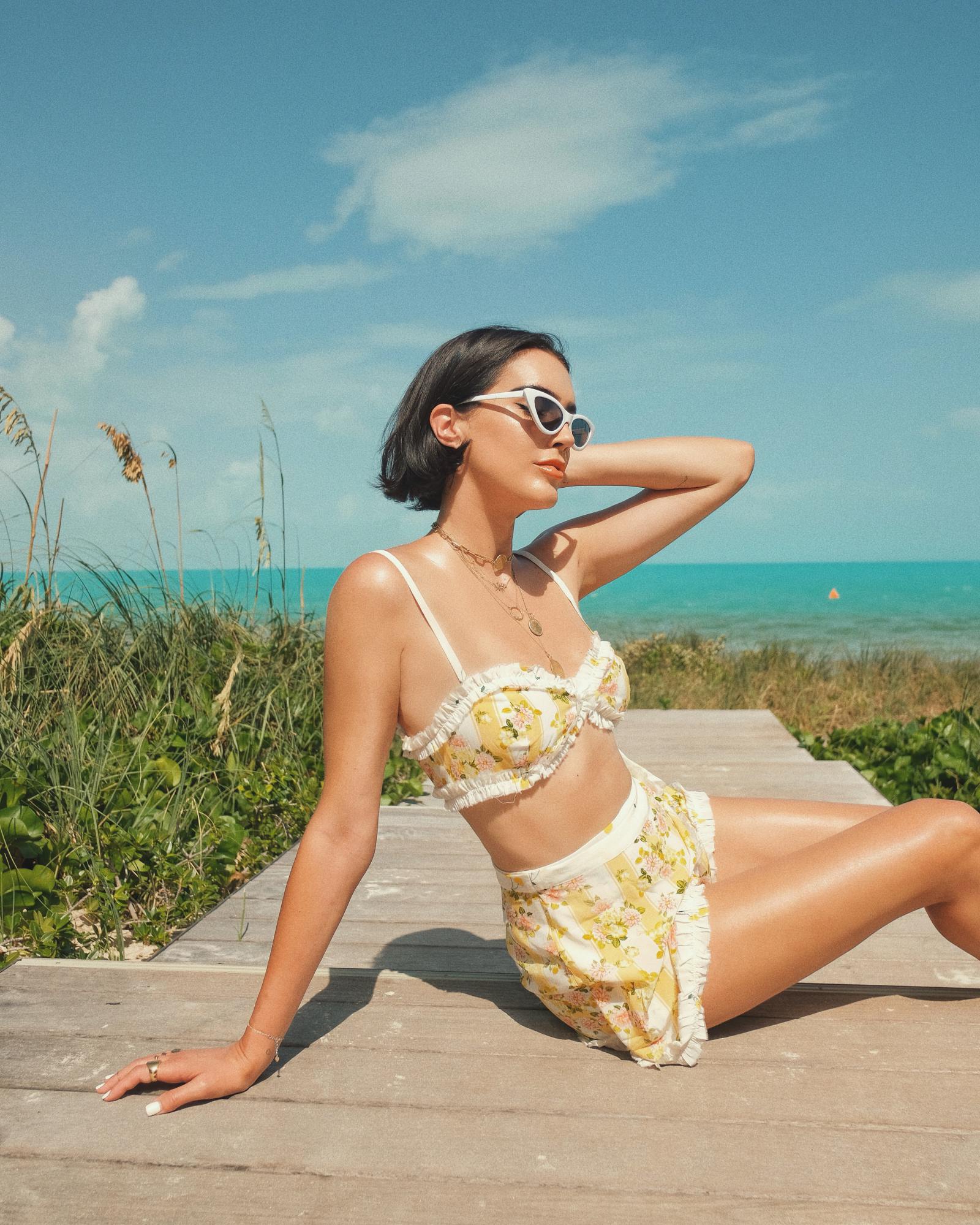 Top: FOR LOVE AND LEMONS | Skort: FOR LOVE AND LEMONS
For our trip, we stayed at The Shore Club which recently just opened. The hotel is on Long Bay Beach which is a beautiful beach, a few minutes away from Provo's town center. The hotel was pretty secluded and offered a spa, 4 pools and 3 restaurants. We ate dinner at Sui Ren which is located at the hotel and the menu consisted of Peruvian and Japanese cuisine. The restaurant only uses the freshest seafood and organic produce, the food and presentation was amazing. The dessert menu was also great 🙂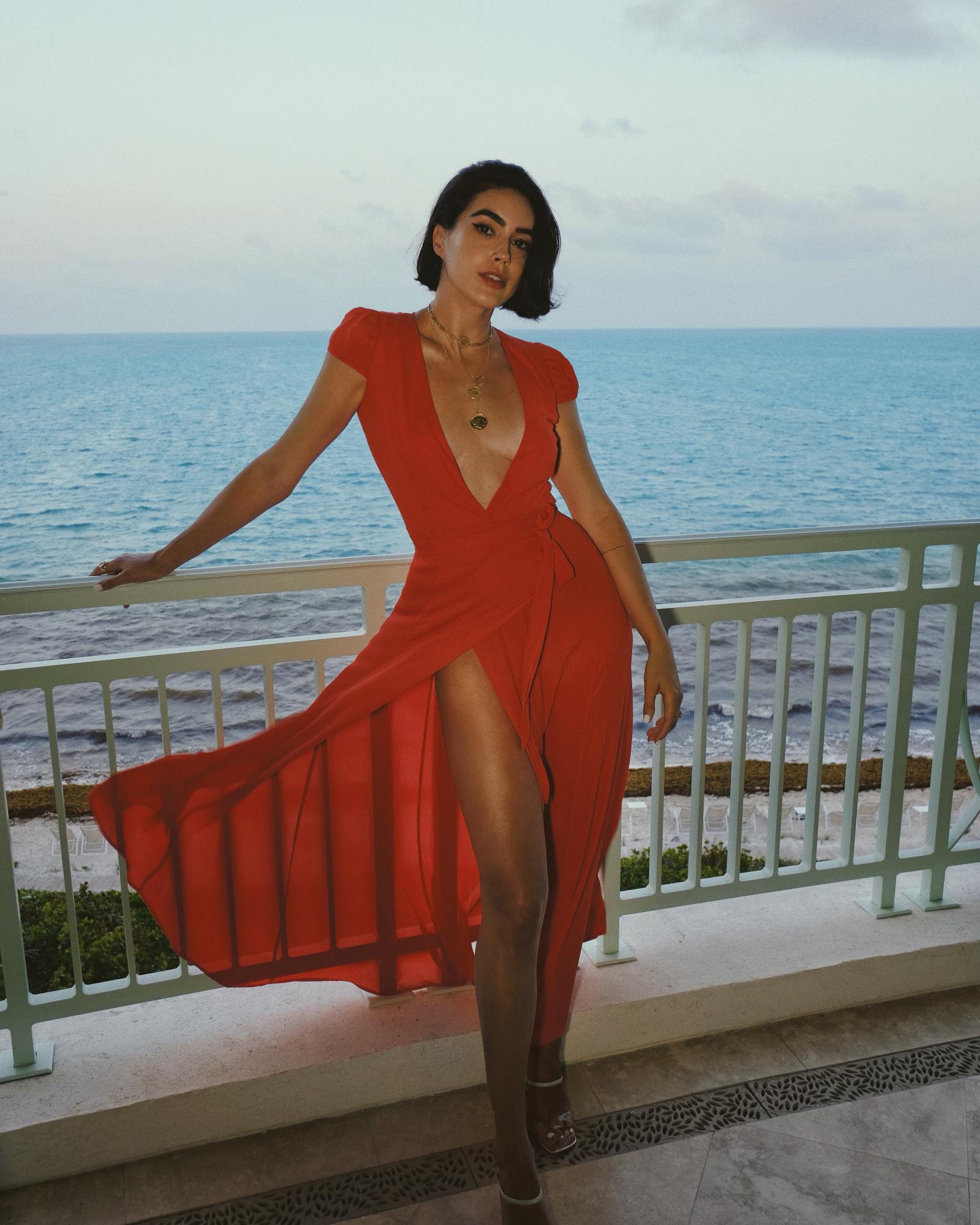 Dress: ENDLESS SUMMER
The view from our room/ocean balcony was insane and so pretty to wake up to every morning. The hotel offers suites along with 3 to 6 bedroom private villas you can stay at during your stay. Perfect if you have a huge family or group of people you are traveling with. We stayed in the 1 bedroom + study room, which was perfect because Jadyn had the study room which had it's own bathroom connected. I really liked how tropical yet chic the hotel was. The service and hospitality was top notch!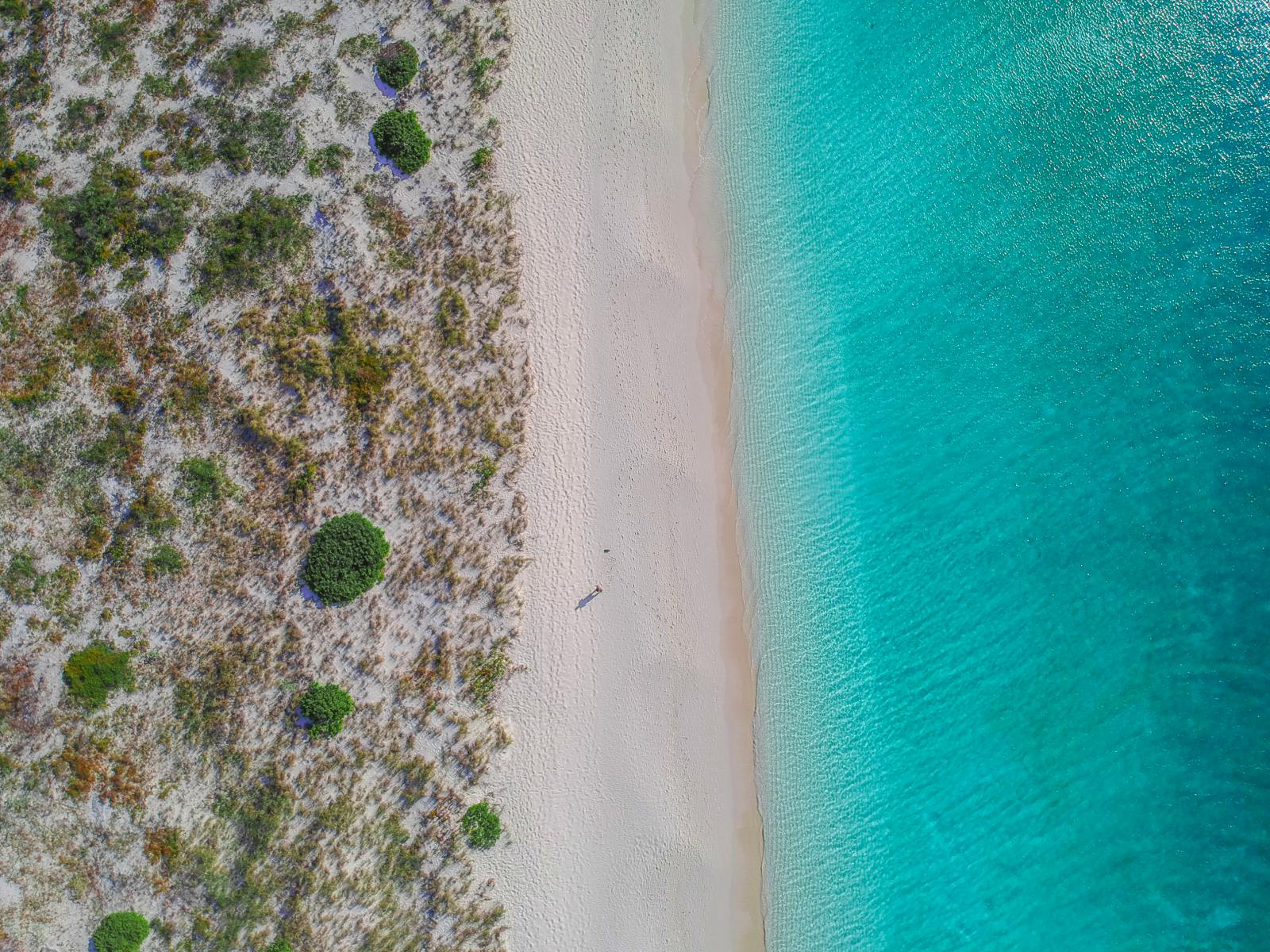 During our stay, we would use the hotel's free shuttle and go to the sister property, The Sands that is on Grace Bay Beach. The Sands is another beautiful resort and Grace Bay Beach is known for their golden/soft sand. The beach is very clean, not crowded and great for families.  I highly recommend renting a car if you want to visit other towns and beaches, taxi fares are pretty expensive in Turks and it was nice having the freedom to explore when we wanted.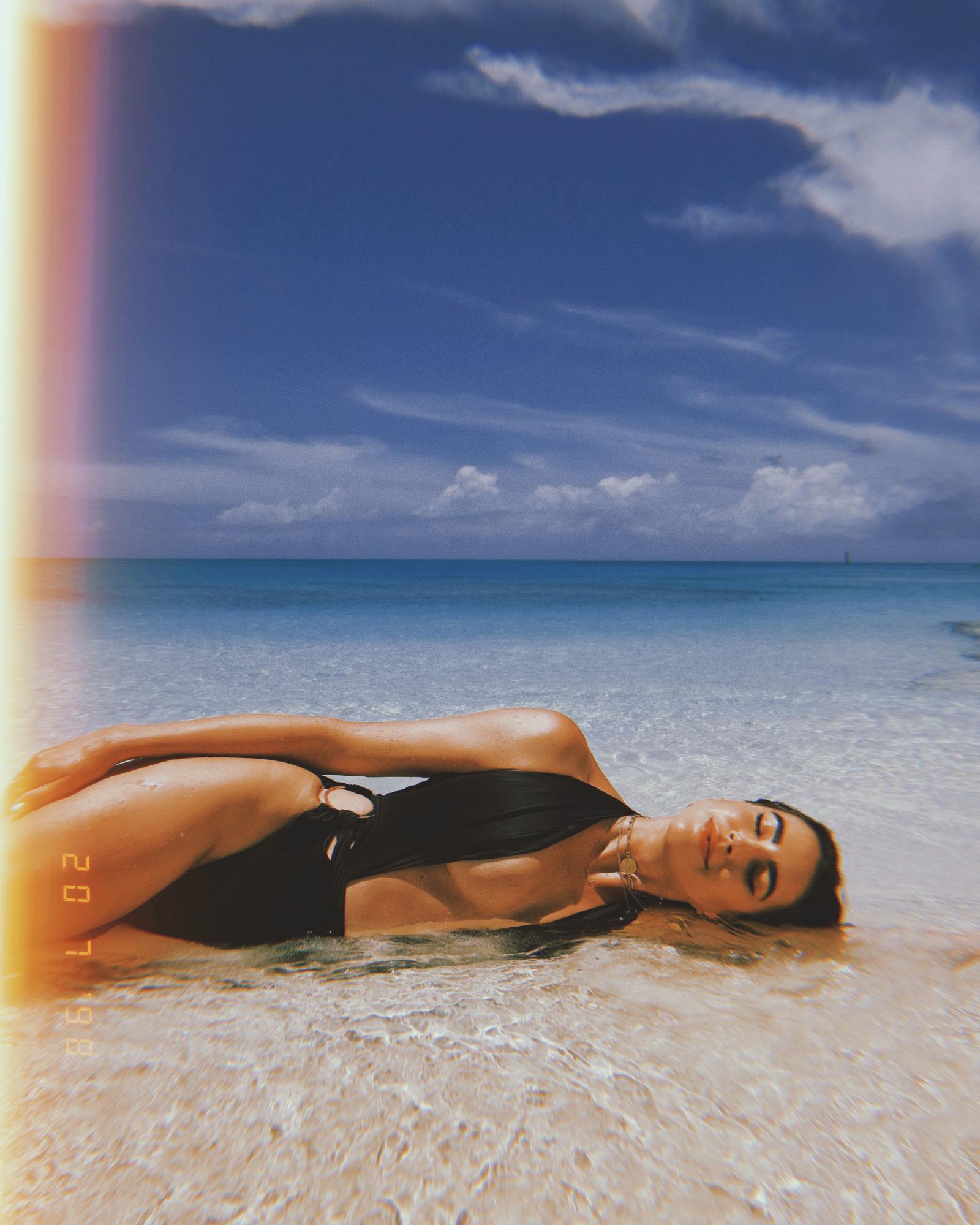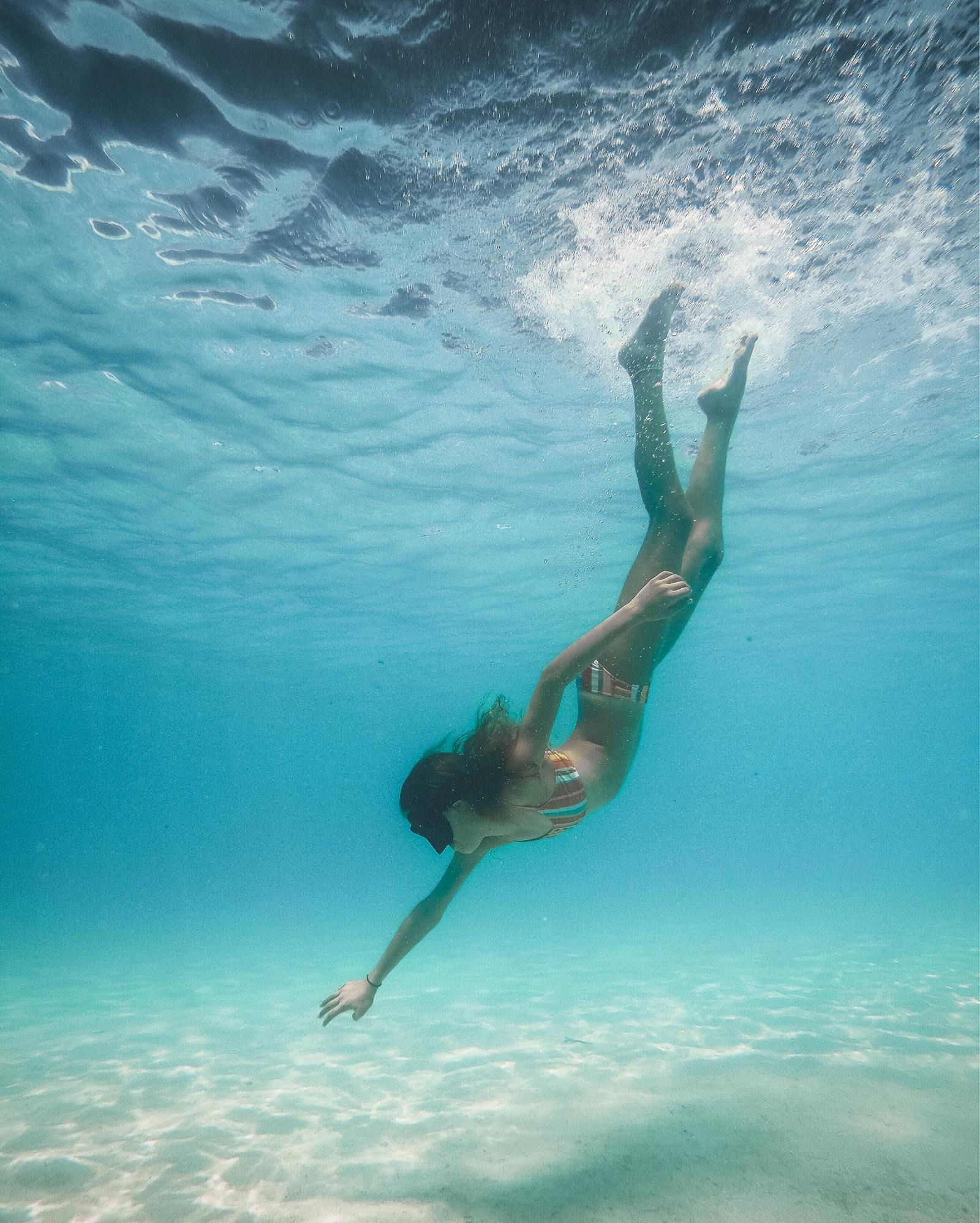 Swimsuit: FOR LOVE AND LEMONS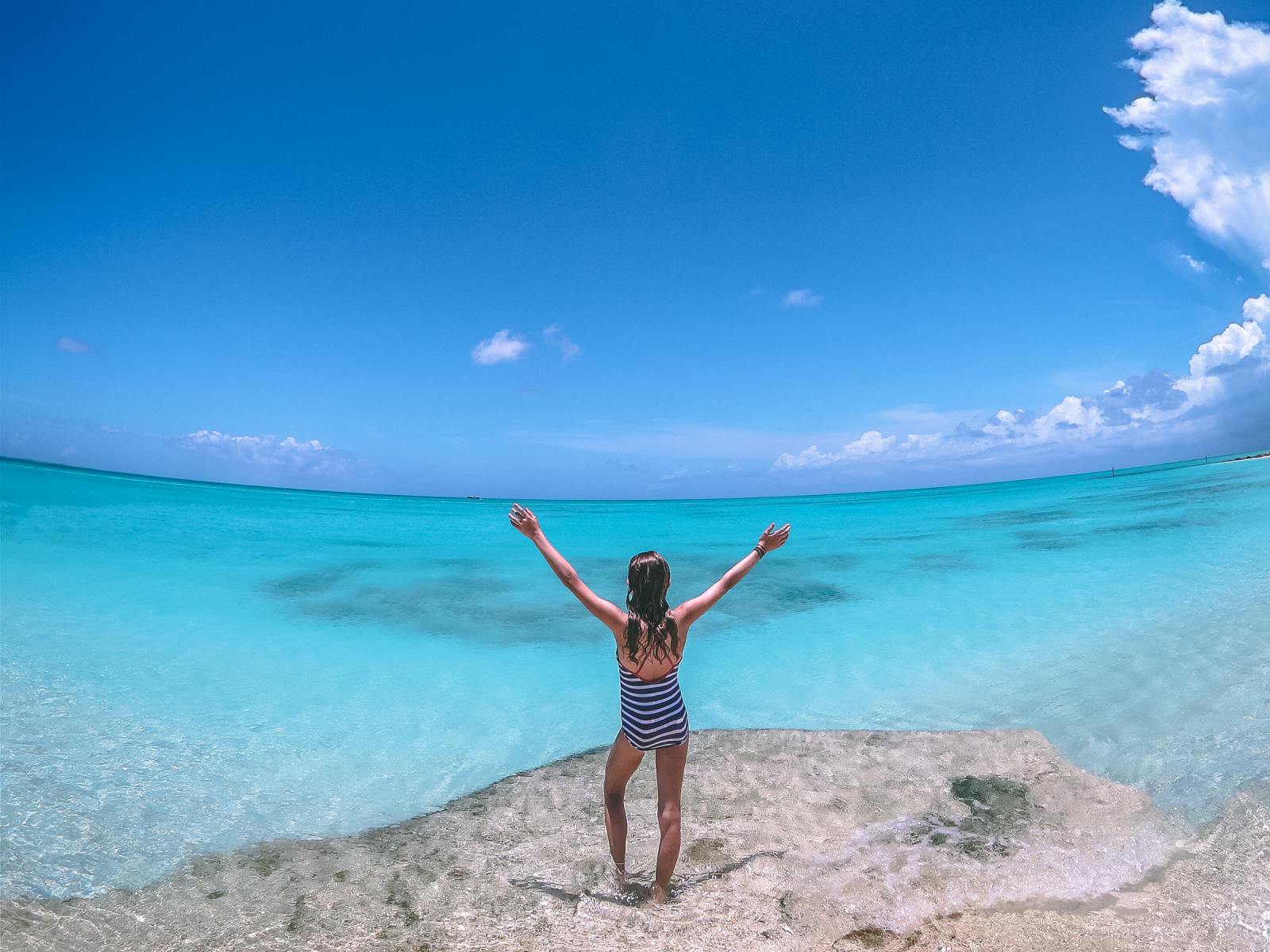 One night, we decided to visit Leeward Beach at sunset. From the beach, you can view Grace Bay and see the setting sun across the bay. We ended up getting lost trying to get there because it's a bit confusing. There are three main accesses to this beach: Stubb's Point (also known as Pelican Beach or Sunset Beach), Pelican Point, and Leeward Going Through. We ended up parking on Tranquility Lane and entered the beach through a sand walkway.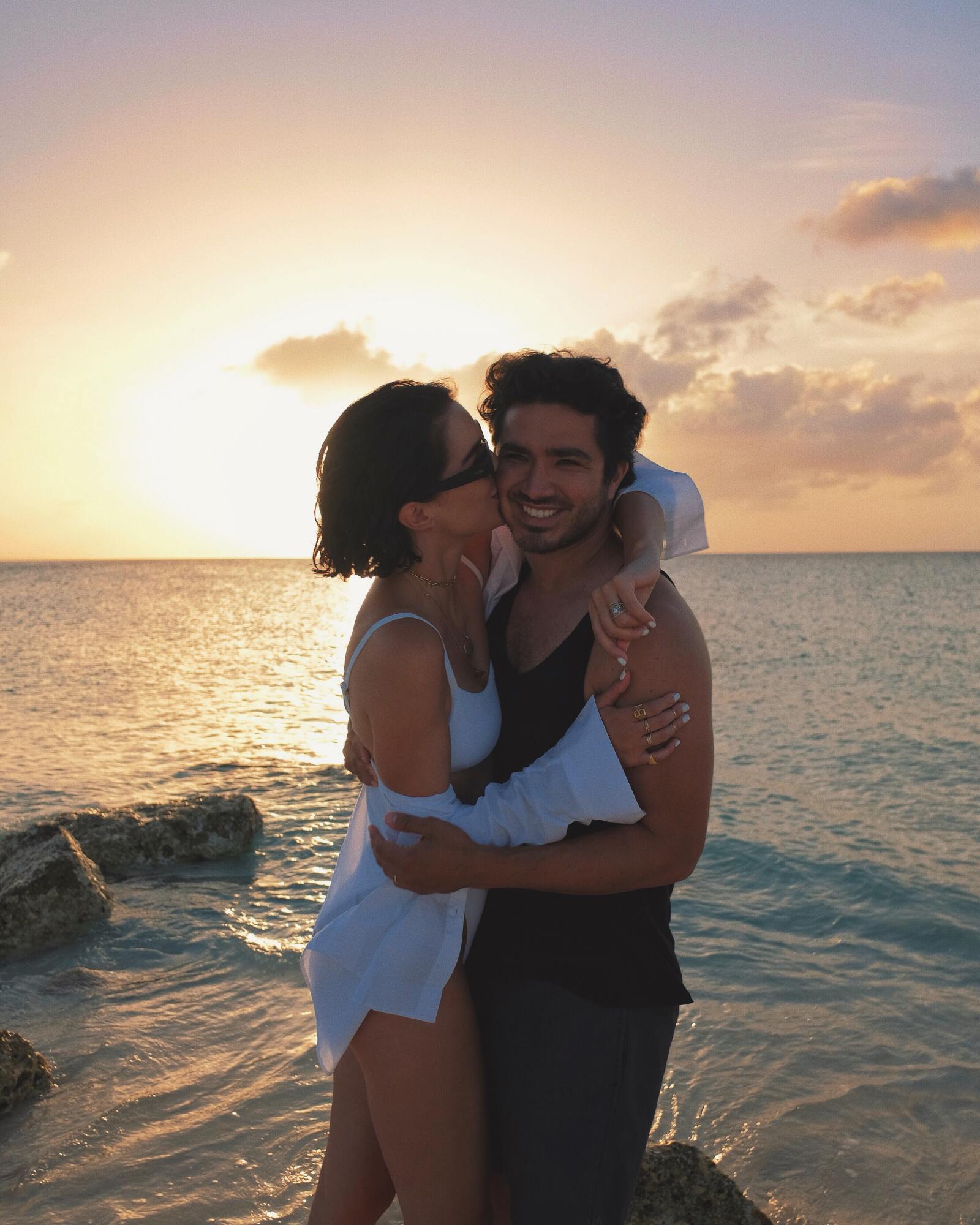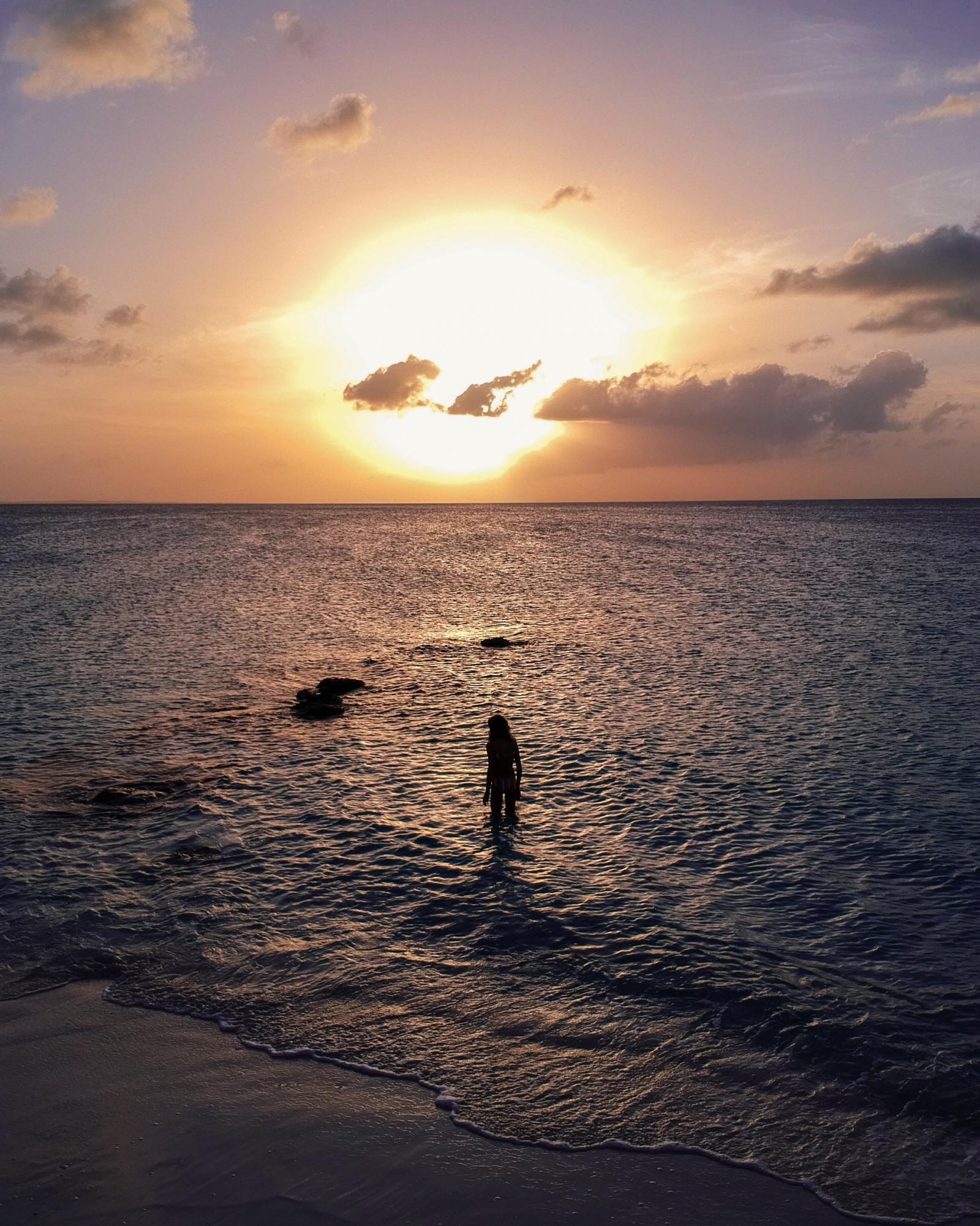 On one of our last days in Turks, we decided to rent a boat for half the day. We rented the private boat charter through Turks And Caicos WaveRunners. We spent part of the day snorkeling, going to Little Water Cay (also known as Iguana Island) and the sandbar by Pine Cay (during low tide you can walk on the sandbar and it was one of the most beautiful beached I've ever been to!). On the boat, it was all you can drink and eat, they had a lot of snacks which was nice! The captain took us to all the pretty spots of Turks and was really knowledgeable. He also knew how to fly Anthony's drone and even had one of his own, so Anthony was pretty happy lol The captain was able to capture shots of all of us together, we had such a fun time!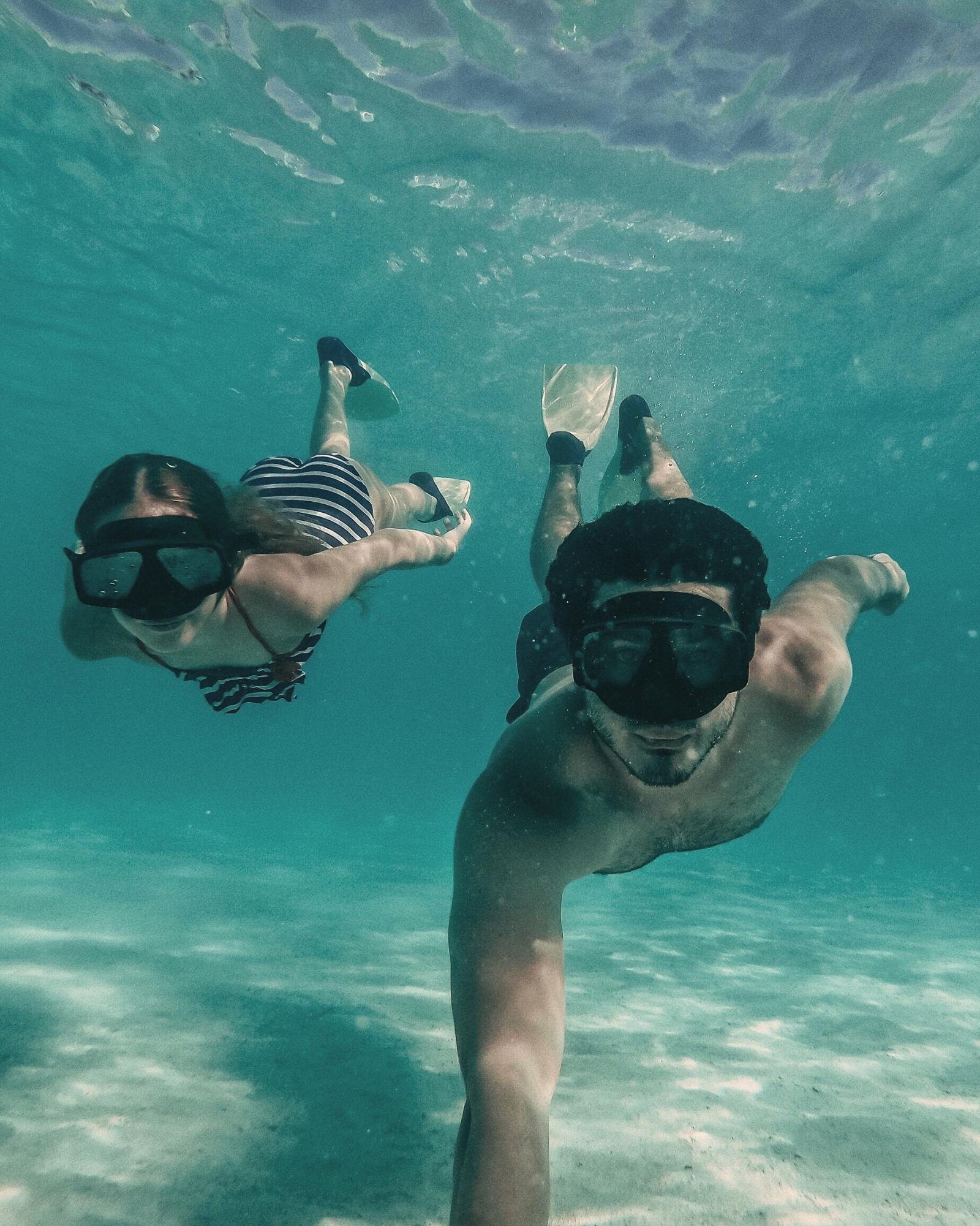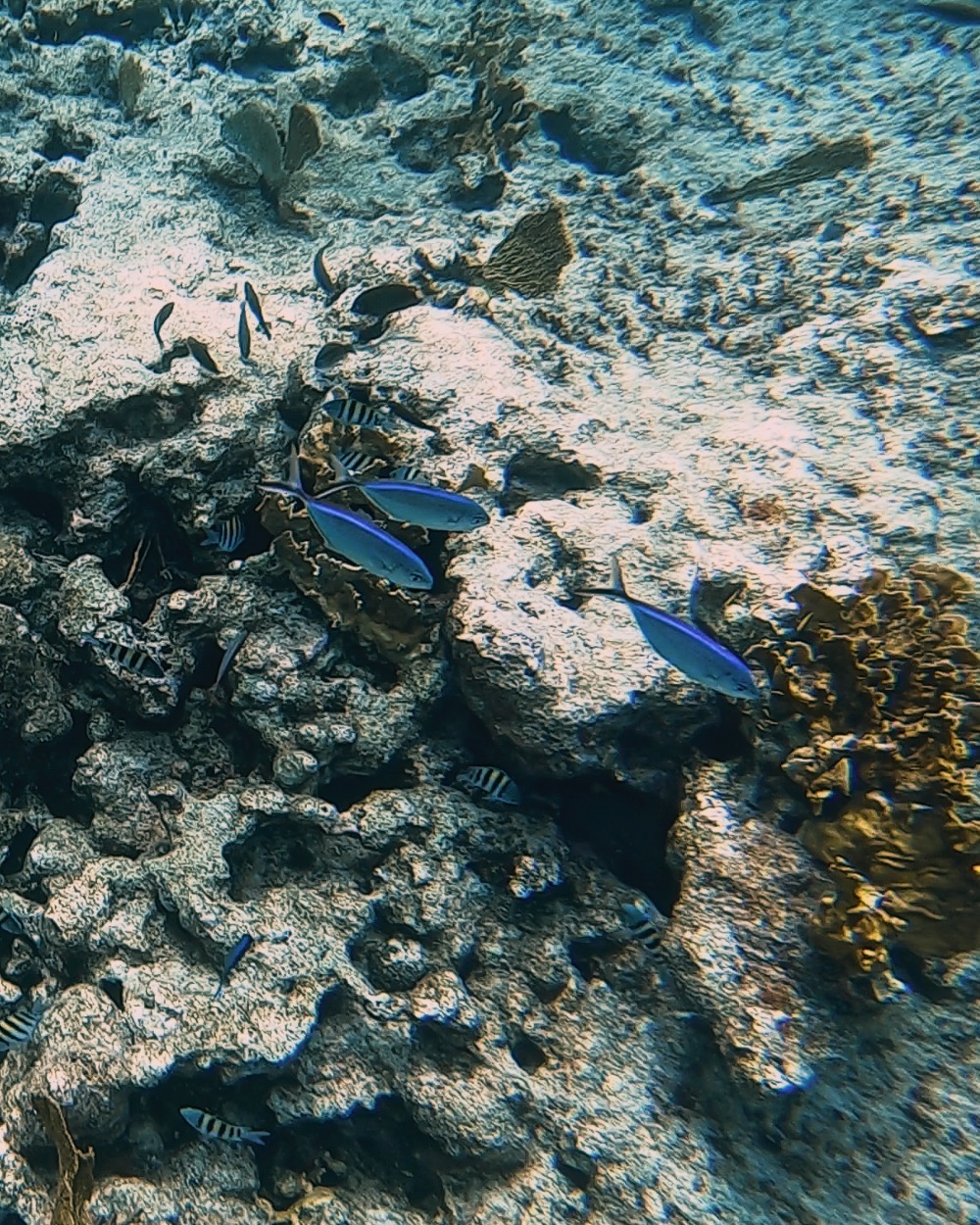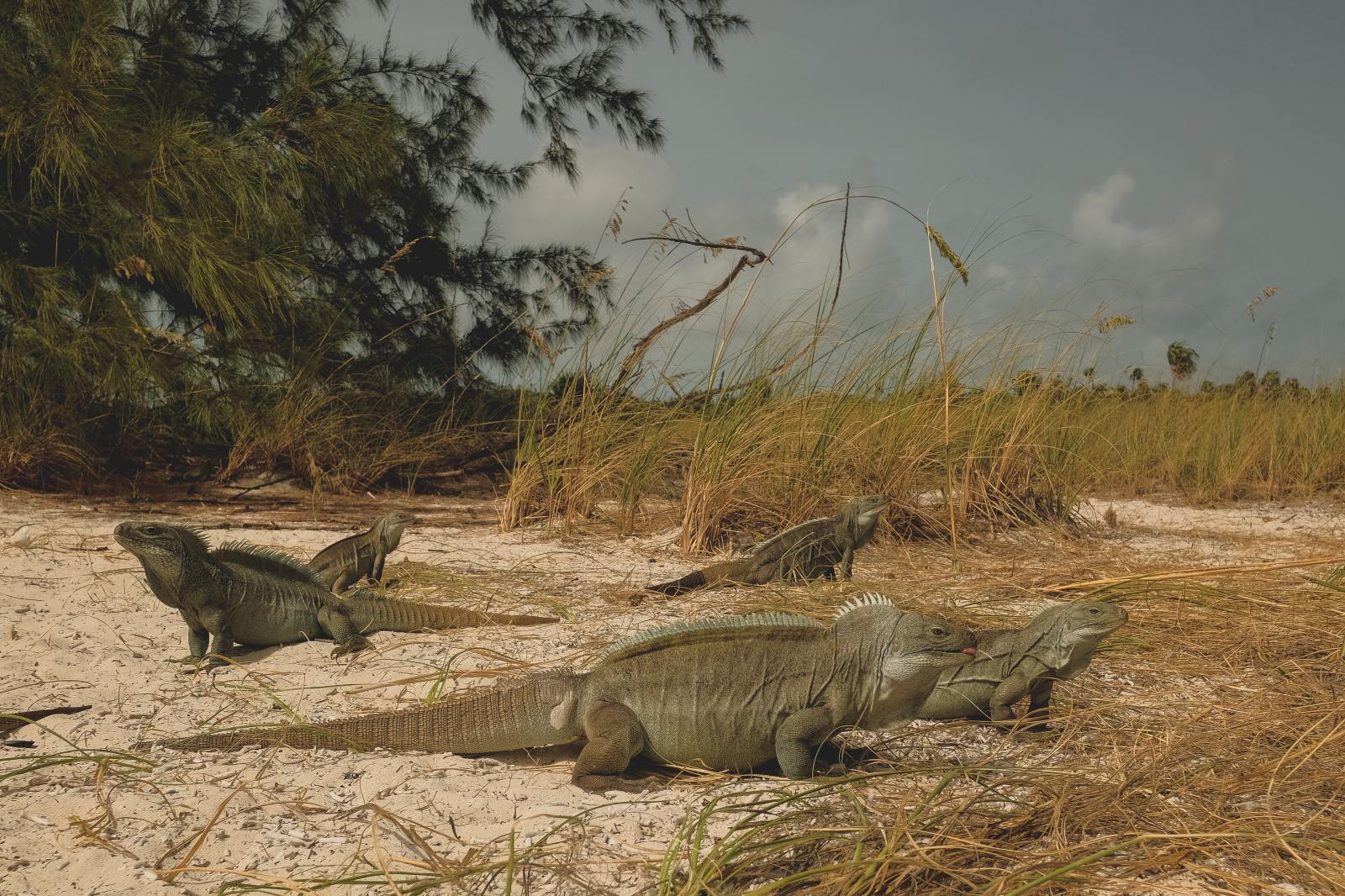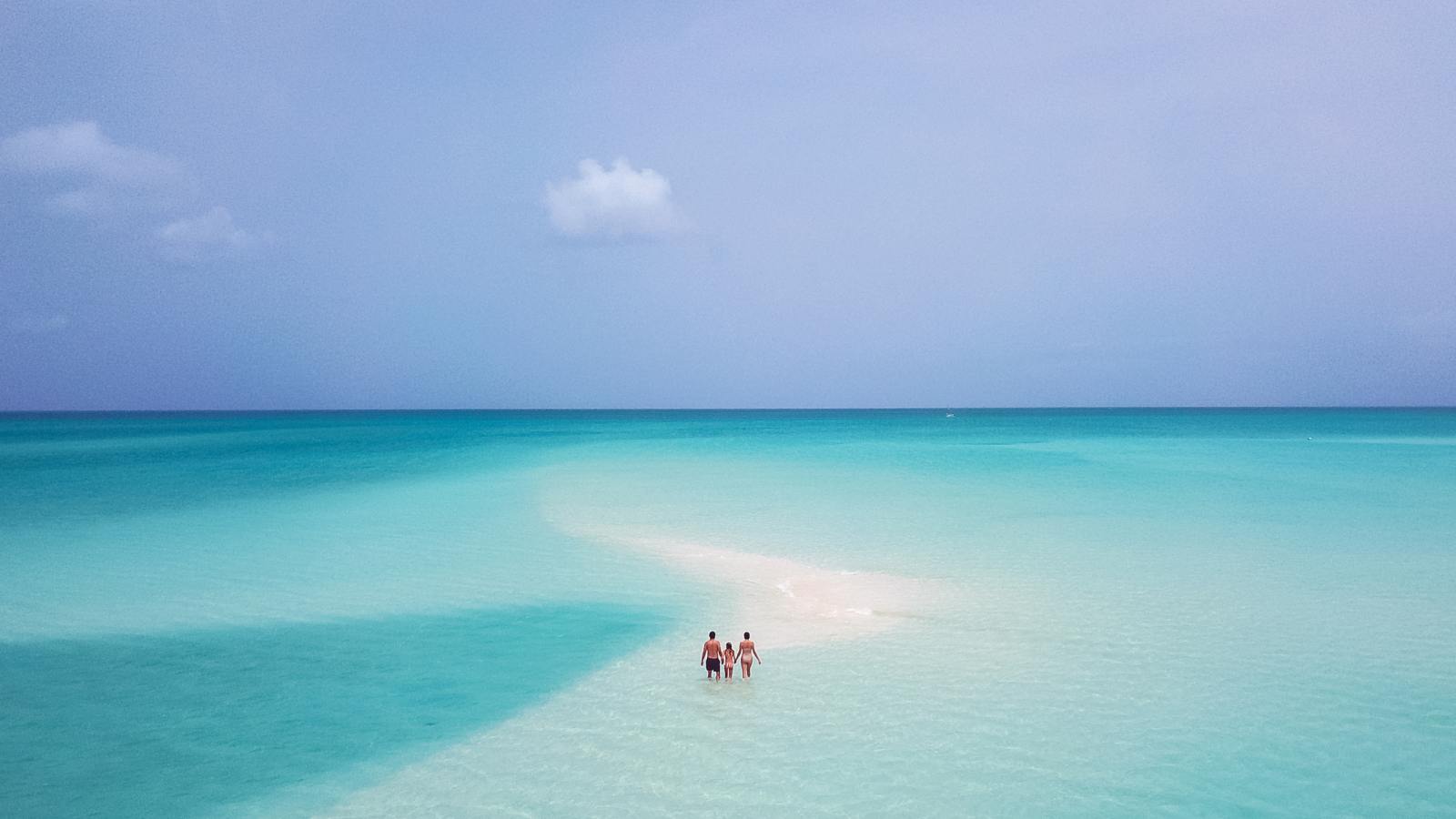 After our boat ride, we were all craving Mexican food! We found this spot called Mis Amigos that was only a 10 minute car ride from our hotel. It's a great local spot to grab dinner with friends/family. The food is not overpriced and was delicious, I was actually surprised because it's usually hard to find good Mexican food on an island like that! Highly recommend grabbing lunch/dinner there if you're looking for a casual spot with affordable great (spicy) food.
After dinner, we stopped at this frozen yogurt shop called Turkberry. Jadyn loves froyo, so she was so excited to find out they had frozen yogurt in Turks and they also have Illy coffee (I'm obsessed)! The frozen yogurt was really good and they had several options to choose from. The shop is centrally located right in town, so it's definitely worth a visit.
Our time in Turks and Caicos was truly incredible, I wish I could have stayed forever. Unfortunately we did have to get back to real life at some point so did not manage to hit all of the spots I had hoped to. Below I have listed out some of the other things I would have loved to do if time had allowed.
Other activities to do in Turks and Caicos
Parrot Cay– If we had stayed an extra day I would have loved to take a boat ride over to the island of Parrot Cay. Parrot Cay is a stunning small private island just off  the main island with a beautiful resort located on it. It truly looks like paradise and the perfect place to relax. While on the Island make the most of it and grab lunch at the COMO Parrot Cay Hotel for a truly luxurious experience with incredible, unforgettable food.
Bright Reef– Although I did spend lots of time on the beach and playing in the ocean, another thing we didn't get around to while in Turks was snorkeling Bright Reef, located on the coast of Turks, has to be one of the most vibrant and colorful areas to snorkel which is why I was bummed we had to miss out on it. The reef is absolutely full of intricate caves that house some of the most incredible and unique species of fish and sea creatures you will ever see.
Las Brisas Restaurant– Another restaurant I wish we would of had time to try out is the stunning Las Brisas Restaurant. This restaurant not only serves the freshest indigents and seafood but also creates the most spectacular recipes. Located right on the seafront so you can enjoy your meal with the most beautiful view of the island and its stunning clear blue waters.
Middle Caicos Caves– If you are looking for something a little more educational… located in the heart of the island is the vastest collection of limestone caves in the Caribbean area known as the Middle Caicos Caves or the "Conch Bar Caves". You can either show up or book a tour in advance to experience these magical and historic caves first hand. So if you are getting a little bored of sitting on the beach and are craving just a bit of an adventure you should 100% check out the mysterious caves.
xx Brittany