What's Jade Rolling & Does It Work?
Jade rolling...what's that? It's basically what it sounds like, using a roller made out of jade and rolling it all over your face. This is something I've become obsessed with since trying out this beauty trend a few months back.
While it may seem odd to just be sitting on the couch, rolling a tool around your face, there are so many skin benefits to this tool, from de-puffing, helping to minimizing fine lines and helping your skincare products properly absorb into your skin...the list goes on! Before trying out this viral beauty trend, I did some research and learned so much about the benefits of jade rolling- here's everything you need to know and why this tool will probably be in your Sephora cart soon.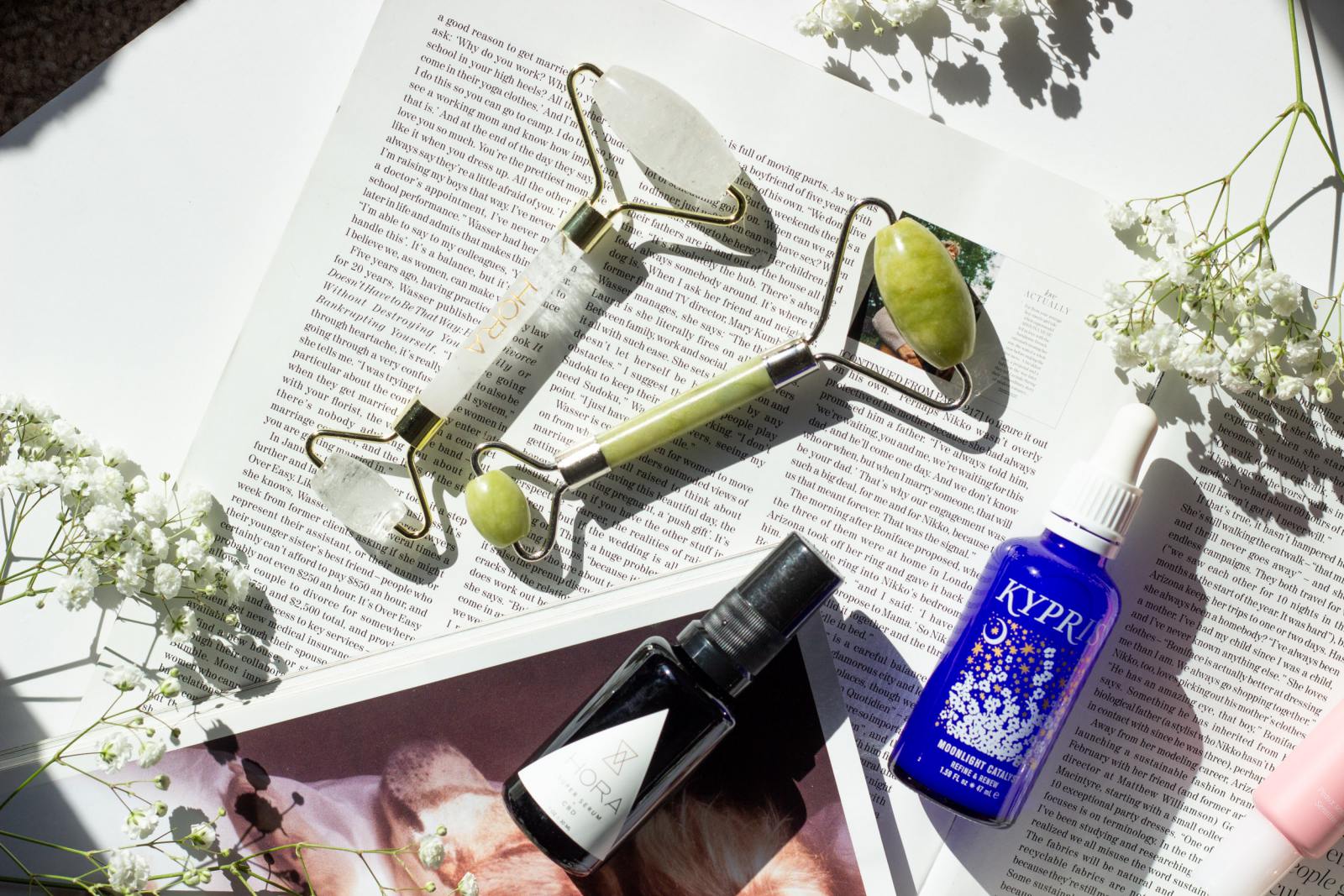 What is it though? It's a super simple tool, a roller attached to a handle that's made out of jade. Jade rolling originated in China, centuries ago, so it's not really a "new" concept. The roller is created with a jade gemstone to draw out negative energy, balance your 'chi' and help muscle relaxation to the face. It's to be used on the face, neck, and eyes as a lymphatic massage.
Benefits?
One of the biggest benefits of jade rolling is it helps with lymphatic drainage. Using the roller helps drain all the extra fluid that collects around your eyes and cheeks. Massaging around the eyes is actually a very common treatment for chronic sinus and immune issues. If you're like me and use a ton of serums and moisturizers before bed, jade rolling after applying your creams/serums helps with absorption. I can totally see a difference in the morning after using my jade roller before bed VS not. Also, no more stained pillowcases and sheets from serums haha Additionally, jade rolling reduces under eye darkness, relieves facial tension and increases circulation which overall helps with anti-aging and soothing inflamed acne. I personally love its face-slimming and "natural" contouring benefits.
I'm hooked, how do I get started? I've been switching off between the Hora Jade Roller and KITSCH Jade Roller. Jade rolling is incredibly easy, I like to put my roller in the refrigerator for a few hours, apply my moisturizer or serum and then roll the roller from my neck towards your forehead, in short strokes. You basically want to roll up, not down- you want your skin to counteract the downwards pull of gravity. Since most jade rollers are double-ended, I use the smaller roller around the eye area and smaller curves of the face.
Using it on moist skin is best and to help reduce puffiness in the morning, refrigerate your roller overnight and use once you wake up. It makes those dark circles disappear instantly! After each use it's super important to clean the roller with soap and water, especially since you're putting it on your face. You want to prevent any bacteria build up.