Reasons to be Thankful
Happy Thanksgivingggg I thought today of all days is a great time to take a moment and focus on what we're thankful for! No matter what your circumstances- there is something to be thankful about, it's actually that mindset that keeps you out of self-pity and a positive outlook in life.
Sometimes when I feel myself dipping in motivation or feeling down about something- I quickly switch to thinking about 3 things I'm thankful for, and realize my attitude changes drastically. If nothing comes to your mind, focus on the basic fact you can walk or that you can see the world, or that you had a meal today… so many things we take for granted everyday are not so freely available to others.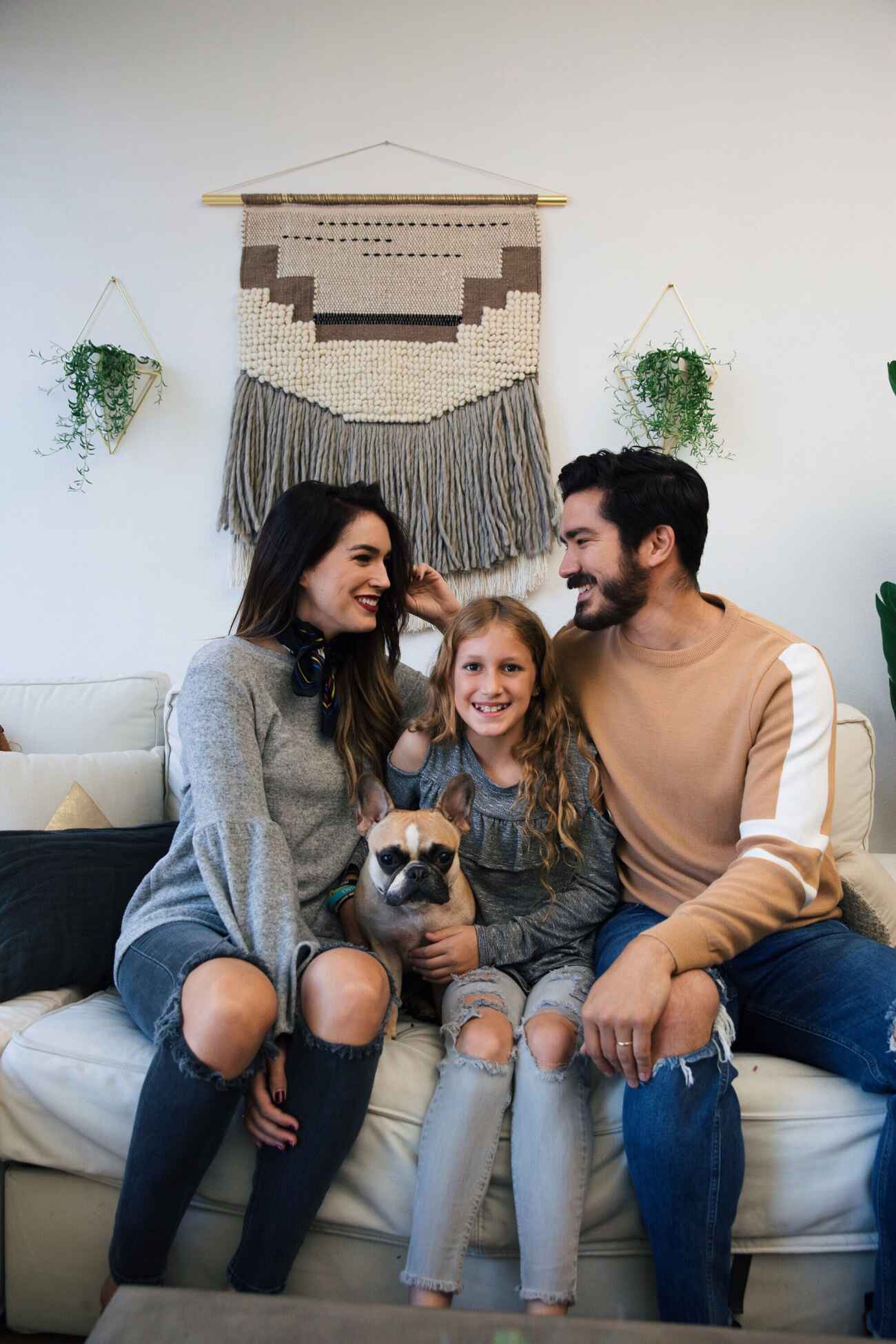 I'm going to focus on my top two favorites today… you may know already that I'm a wife and mom (If you are new to my blog- me and my hubby have been married for 3 years and we have a 9 year old daughter, Jadyn) and I'm beyond thankful for these two!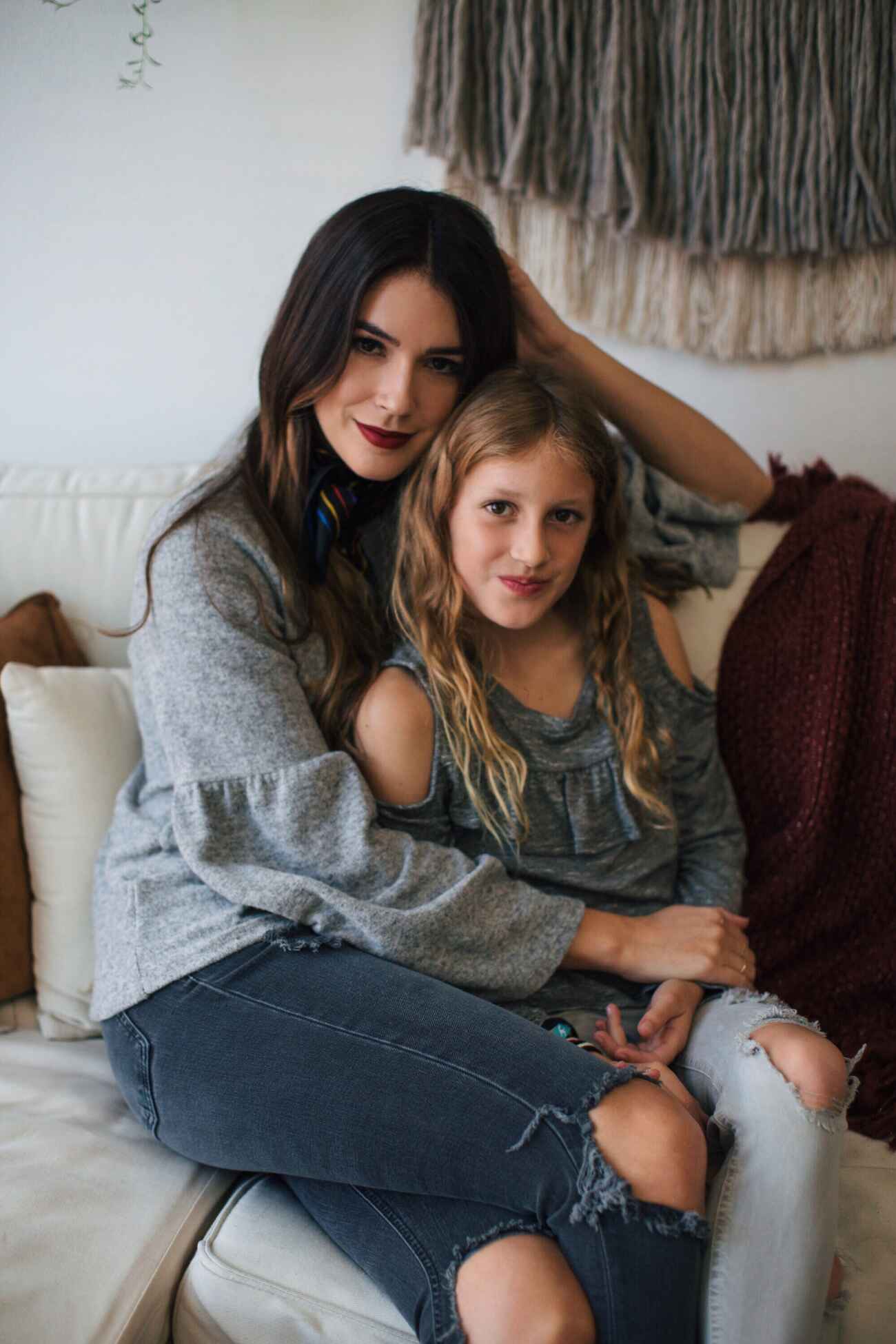 I feel grateful everyday for Anthony, he is a man that respects us, cares for us and protects us no matter what and he loooves family time. A few people at Jadyn's school have commented how involved he is for a dad… (lol that's because we make our own schedule but also) he wouldn't miss Jadyn's activities for the world- I love that about him, it literally melts my heart.
I also love how onboard and supportive he is with our blog- it would have been much more difficult for me to succeed without his support and he's always believed in me.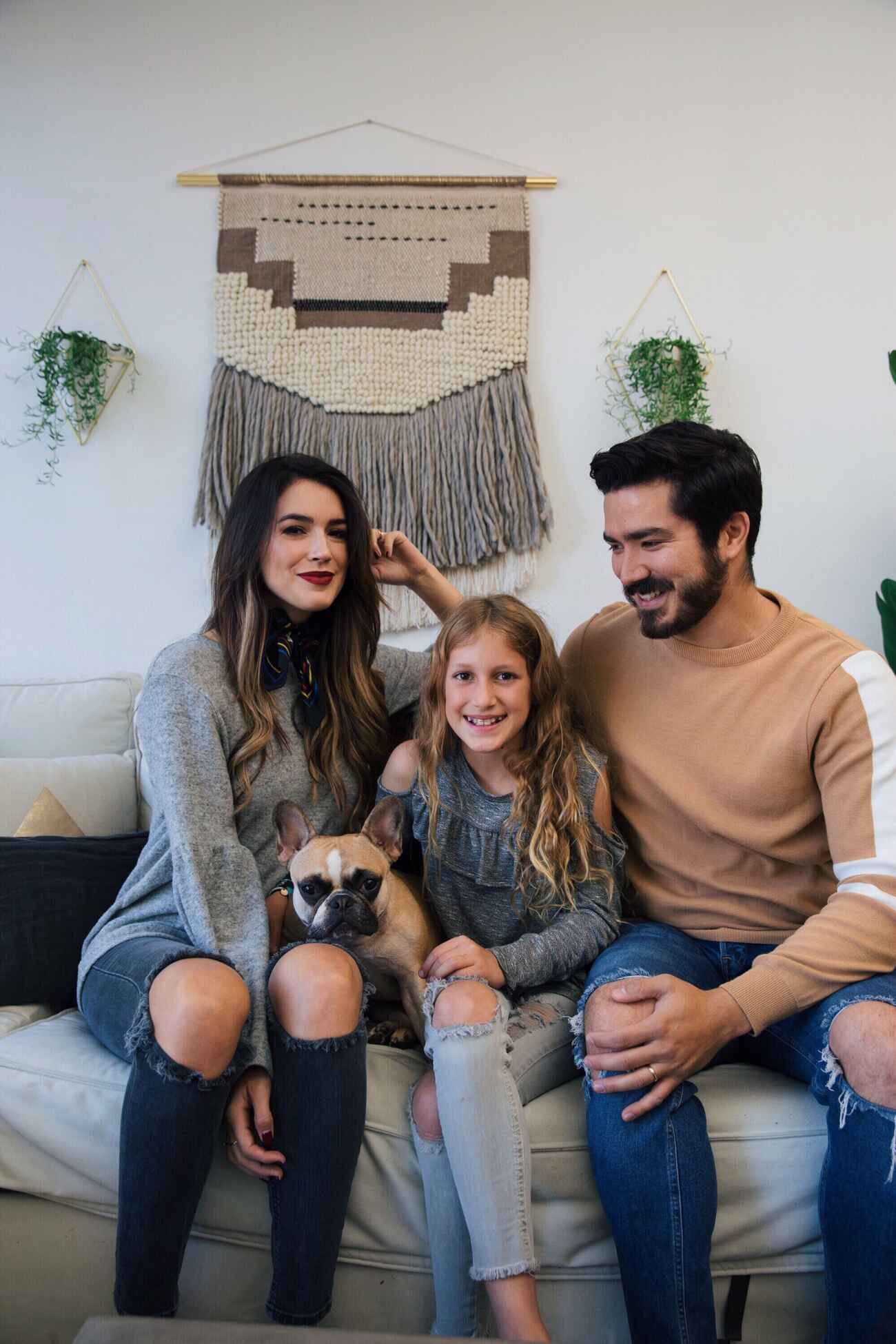 Jadyn is a little ball of energy 24/7 and she cracks us up daily. She is so sweet and such a caring heart, her teachers have commented about how responsible and organized she is- which makes me a proud mama!
I don't think I could have asked for a better kid and feel blessed everyday when I wake her up for school and kiss her little bedhead. There's just something about being a mom I didn't know I would feel until actually having a child. I'm obsessed with her, sometimes too much and she's like "Mom chill, I want to just want to hang with Dad" lol! #FOMO
I'm glad that for the time being, she still thinks it's cool to hang out with her parents. 🙂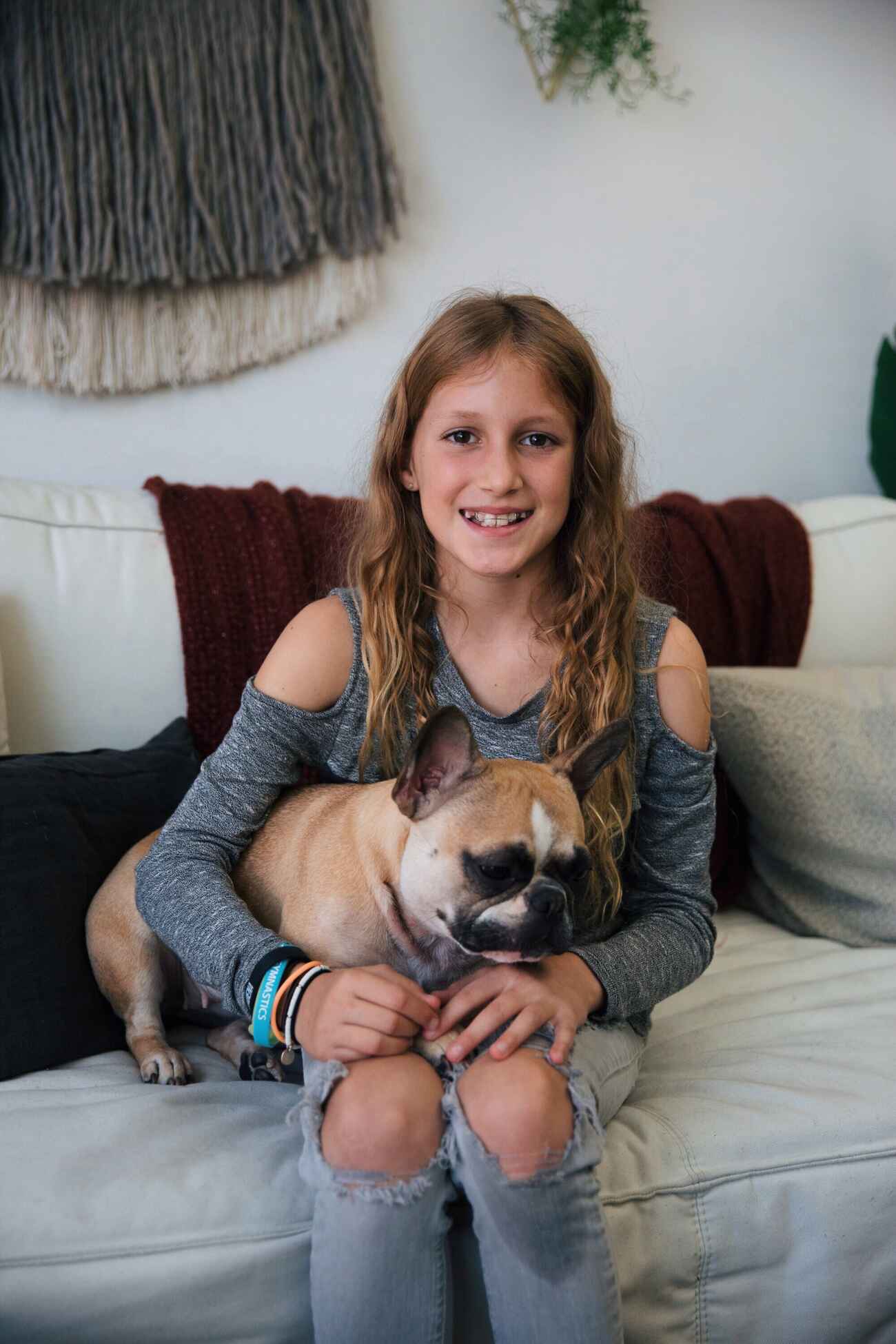 BTW our French Bulldog is named Eloise and she is a little stinker! When she's not being naughty, she loves to cuddle and in this case she fell asleep as we were taking photos lol!
I'm also so thankful for YOU GUYS! You have allowed me to pursue a career I love, thank you for being such loyal readers, and I read each of your comments on my blog daily- it really means so much! I love my little internet fam 🙂
I hope you guys have an amazing Thanksgiving spending it with those you love, stay tuned for tomorrow's post where I layout all the top Black Friday deals. Now I'm off to stuff my face with turkey…
xx Brittany
P.S. Sign up below to receive Black Friday deals to your email later today before they go live on my blog tomorrow!